Pets deliver inexplicable joy to their owners. Every fur parent would definitely want to provide the utmost care to their fur babies the best they can. Well, most of them are not even being treated as just pets but our babies, as if we were the ones who given birth to them. Nonetheless, taking care of a pet is both a big responsibility and a rewarding experience. So we've got to give them the best care we could!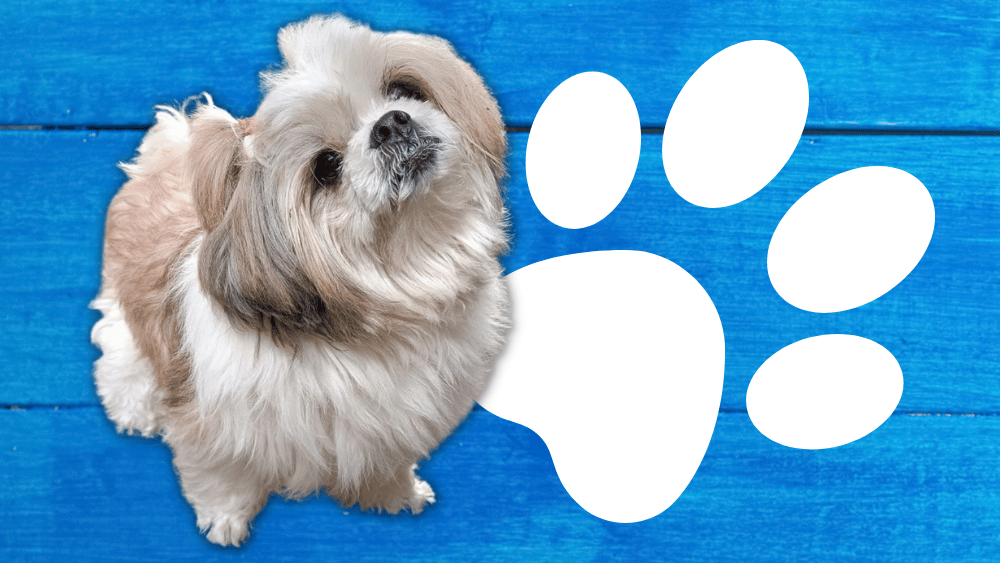 As we live in a fast-paced world with tech advancements, people use various smartphone apps for various uses. And there are quite a lot of apps out there that are made specifically designed for pets. So check out these useful apps to help you train and take care of your pets!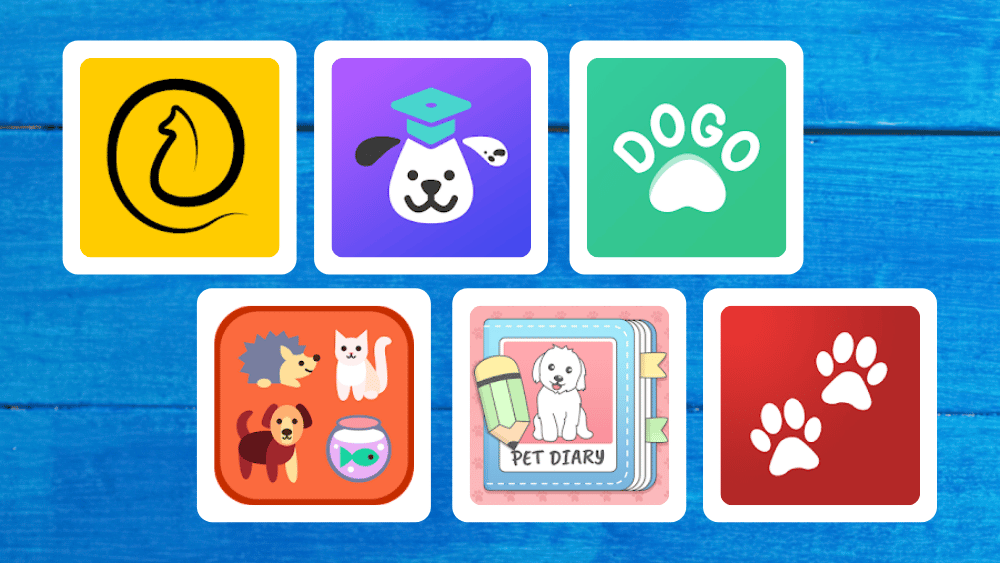 Note: Apps included in the list have high ratings and good reviews from Google Play Store and Apple App Store. All apps are also available to download for free.
11pets: Pet Care

11pets: Pet care is a popular app that offers everything pet owners need to care for their pets. It provides everything you might need to better care for your pets, including reminders for all care tasks, medical history, and data sharing. It delivers a reliable and efficient guide for users to take good care of pets, including dogs, cats, rabbits, birds, and others. The platform has over 50 features specifically designed to help you with everything, including vaccination and deworming reminders, complete medical history, photo gallery, and more.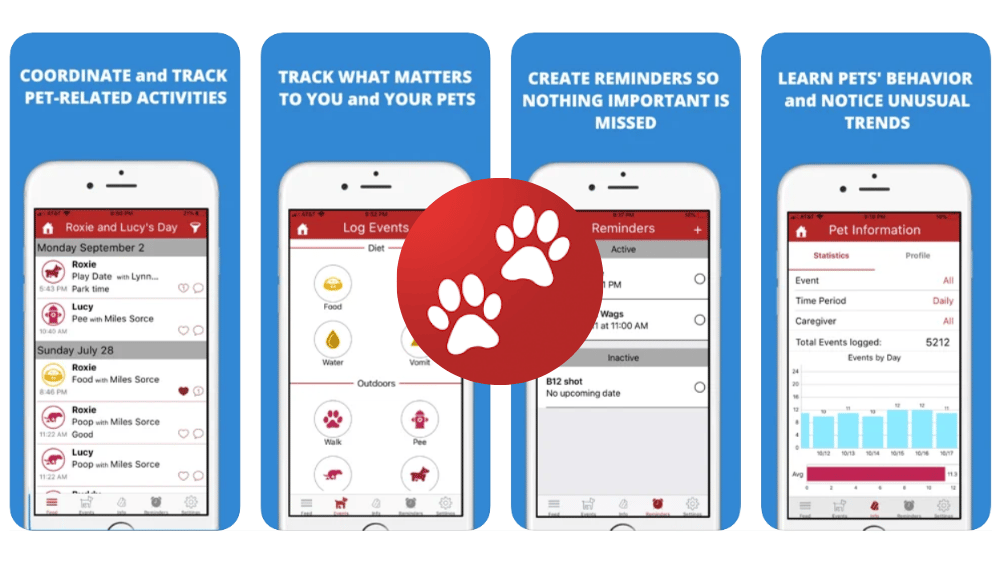 DogLog is a free and easy-to-use pet care app that makes pet ownership less stressful. The app enables pet owners to track and monitor their pet's health, wellness, puppy training, and understand their behavioral trends. The app also keeps track of your dog's activities, eating habits, vet appointments, medicine, weight, and more. With analytics, reminders, notes & photos, you can make sure your pets stay healthy and happy.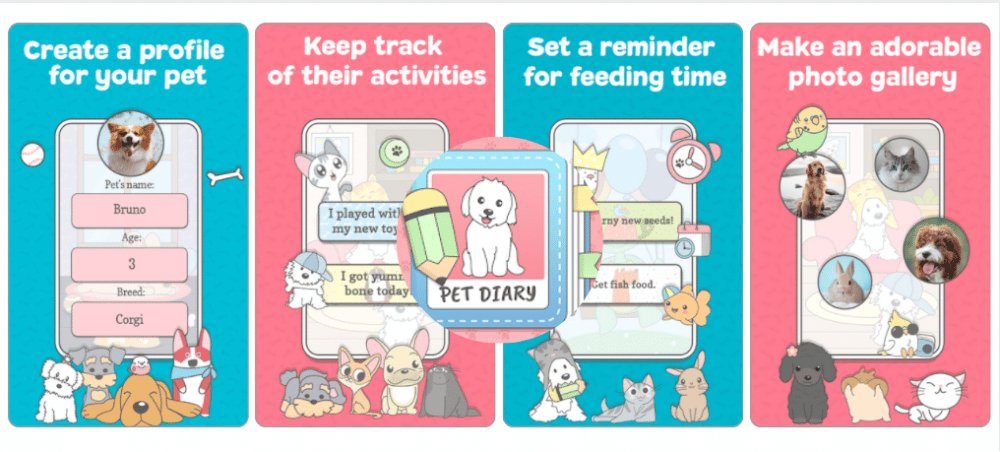 Your pets could have their own virtual diaries too. My Pet Care App is a new app for pet owners out there who want to take good care of their precious pets. It is a cute pet care app that will help you easily track your pet's daily routines, create a profile for your pet, make notes, add cute pet pictures, set reminders, and more.
Animal and Pet Care Diary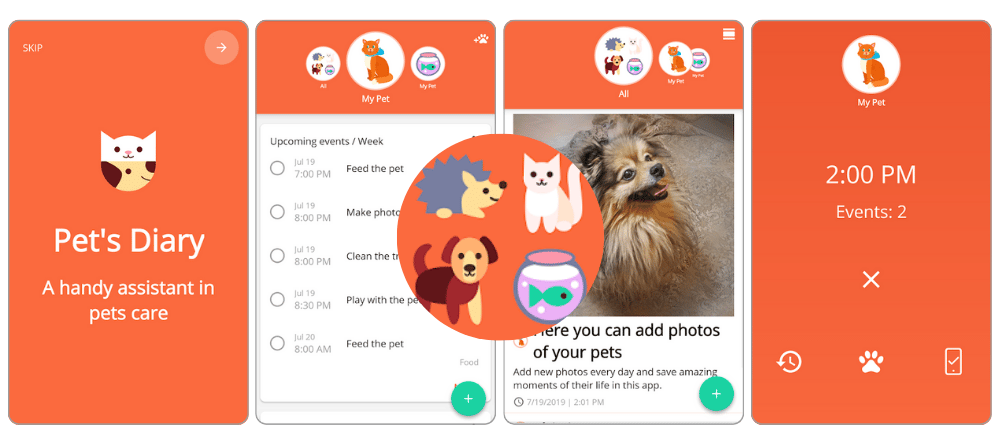 Another pet diary on the list is this simple Animal and Pet Care Diary. It is a handy and simple app that will help you in care of your lovely pets. In the app, you can set reminders about all important events and write a diary of your pets. The app's main features include handy notifications, pet's life history, and grouping events for different categories (health care, washing, walking, etc.) So perhaps with this app, the next time you visit your pet's veterinarian and you were asked questions about your pet, the diary has the record of everything you got to provide.
Puppr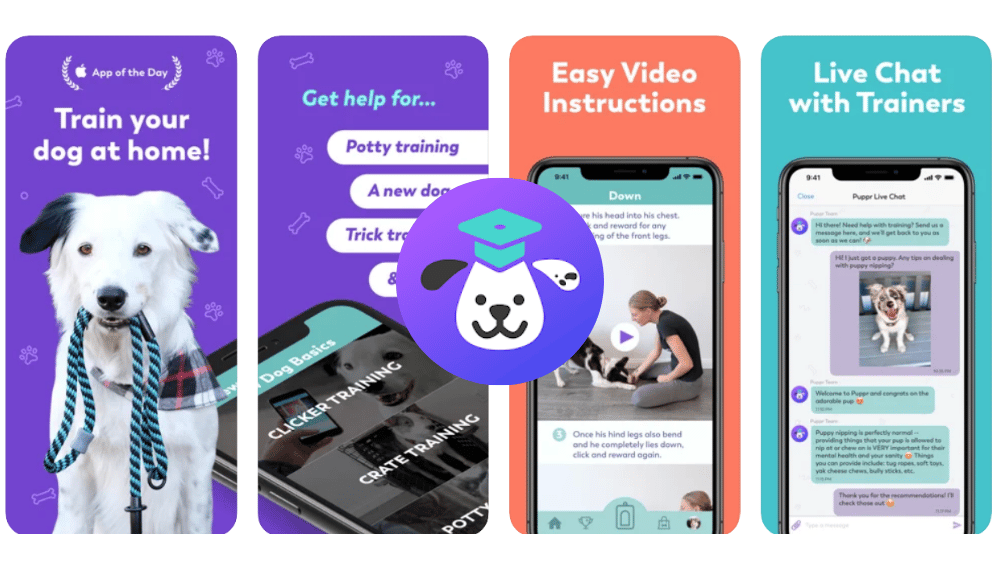 Do you want to train your buddy? Puppr is a great app for training your dog with various lessons and an in-app digital clicker for clicker training. It has more than 70 lessons available to you put together by professional trainers. Each class is comprised of clear written instructions as well as photos and videos. You may also get to chat with a live trainer to get their insight on what you can do for your pets in case you are struggling. Your fur baby also has its own profile in the app, where you can track your progress through all the lessons. What's more, it also grants awards in the form of digital badges for every finished class.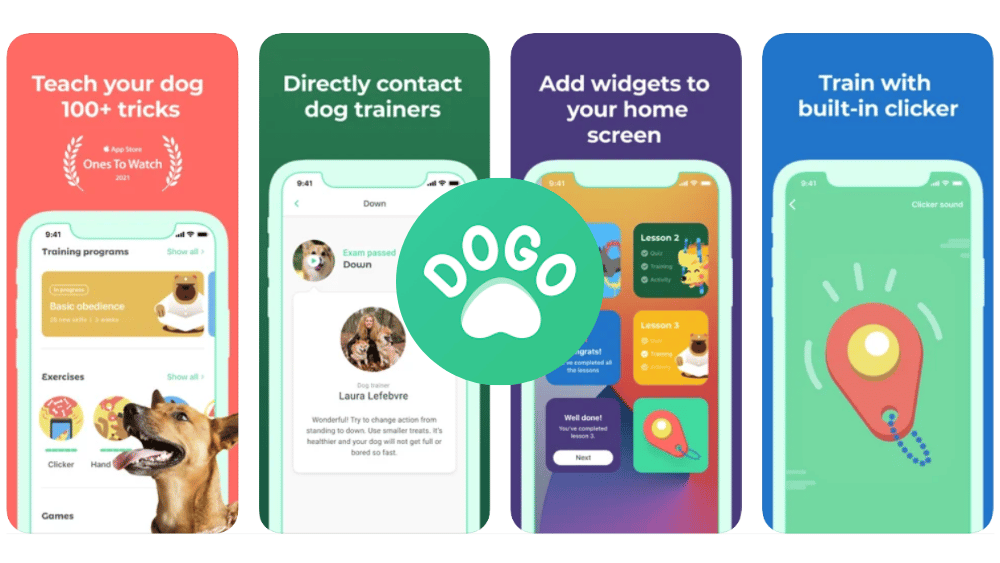 Another app that works as a personal trainer for your dog is DOGO. The app offers over 100 fun commands that users can use to teach their dog with clear step-by-step instructions, videos of good examples, fun illustrations, and in-built clicker features with a variety of sound options. It also provides daily progress reports, letting users track their pets' progress and see the improvements every day. The DOGO app also allows users to directly consult their DOGO trainers for assistance.
There you have it! These are some of the best apps to help you take good care of your beloved pets. However, we hope you'll always enjoy making fun memories with your fur babies with or without these apps!
If you know other apps for pets, feel free to share them with us by commenting below.