Today we're going to take a look at the Acer Predator Helios 300, a laptop that is more than meets the eye. It may not look and feel like the sleekest laptop around but boy does it pack a punch. If you're looking at just raw power to run your games and applications then stick around you might have just found what you're looking for.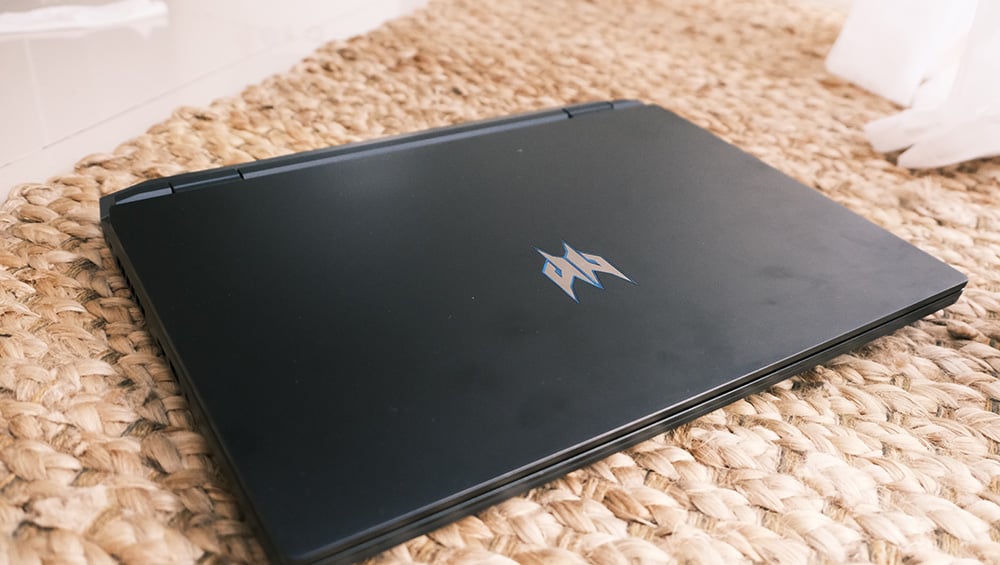 Design and Construction
The Acer Predator Helios 300 sports a refreshed design compared to its predecessor which screamed 'gamer' the moment you see it. This new Acer Predator Helios 300 is much sleeker in its approach, sporting a mix of plastic and aluminum all over its chassis. The design gives you confidence that this laptop will last for a while, but it also does come at a price.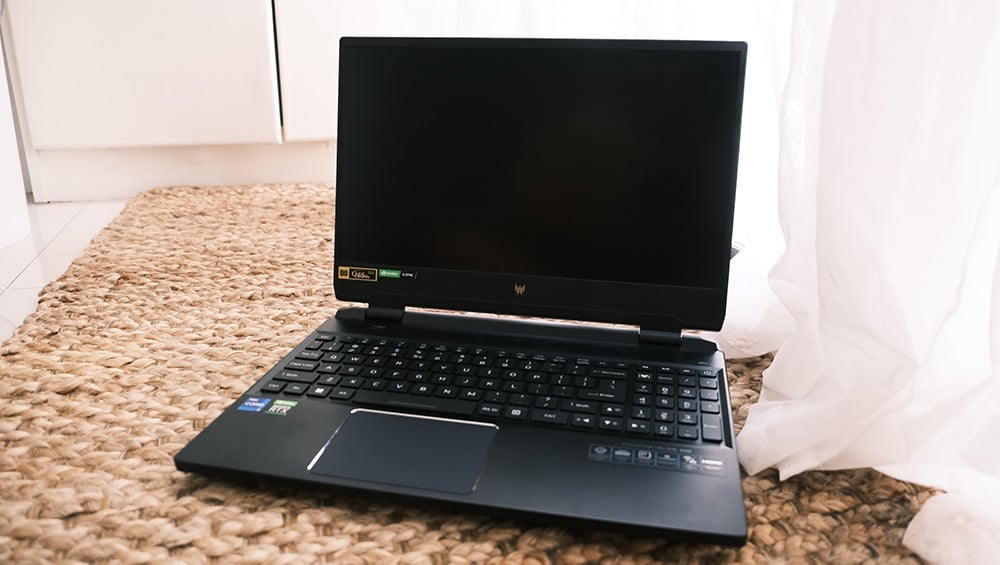 It is quite the heavy laptop, weighing in at almost 6 pounds and is one of the thicker designs compared to its direct competition. It is generally a fingerprint magnet, you're going to struggle with keeping this laptop clean as it easily just gets smudges all over the device.
The laptop is more streamlined than ever before, sporting clean lines and a generally clean look, with only a Predator logo on the lid and a small logo as well on the chin of the display. Speaking of the display, the design of the hinge elevates the display a little bit and the bezels on it are very noticeable. It's a bit surprising to see a laptop in 2022 with bezels as thick as this in my opinion. It's a bit of a throwback as the chin is pretty thick and the bezels around the other areas are thick compared to the competition.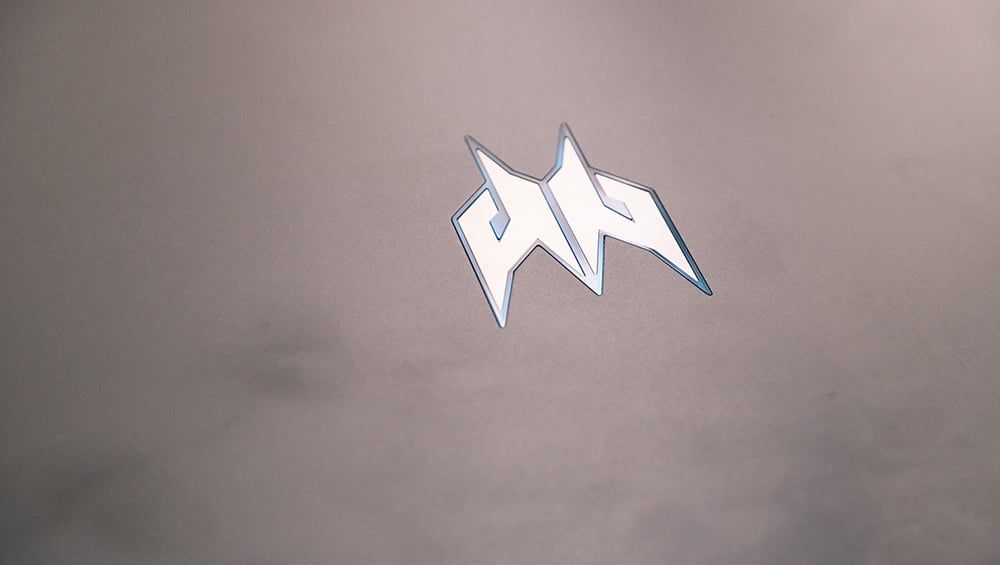 It sports a full sized keyboard complete with a numpad that's pretty generous in size so you won't have to fiddle around with small keys there. I like how the keyboard stretches from one end of the laptop to the other, it looks really premium. The trackpad is smooth and very accurate but I wish it would be a tad bit bigger as other laptops smaller in size have bigger trackpads than this device.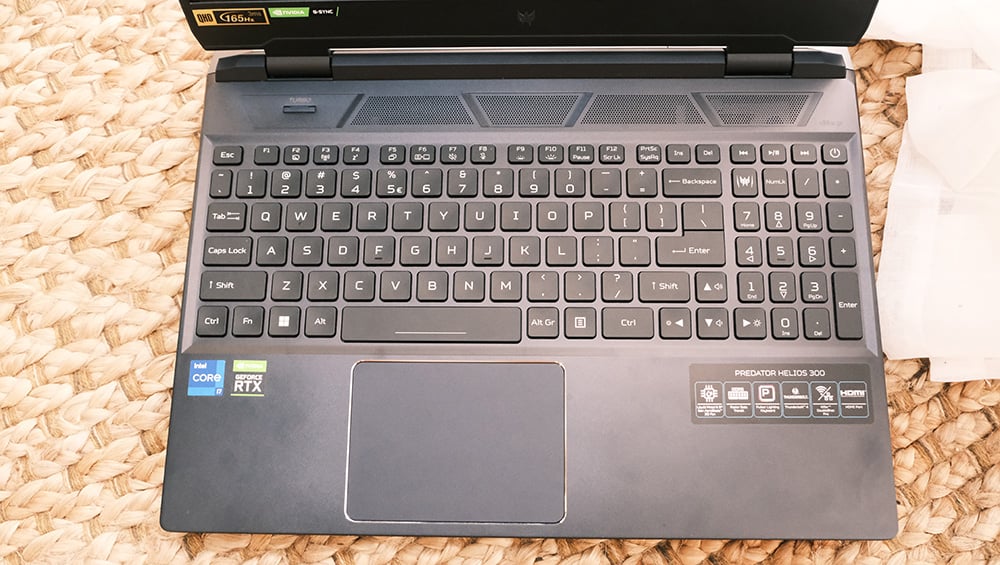 The keys are a bit mushy here, I expected to have a bit more of a clicky or tactile feeling when it comes to the keys but sadly I didn't have the best experience here. It'll work for your basic word documents and work but if you're going to really hunker down and use this for long hours of typing then you might have some problems.
Above the keyboard are the speakers as well as the turbo button. I appreciate laptops with speakers that are on top of the device rather than the bottom firing speakers we usually get.
The keyboard is RGB backlit and is easily adjusted via software. It gets bright so if you want to flaunt that RGB (for increased FPS, kidding!) then you have the option to do so.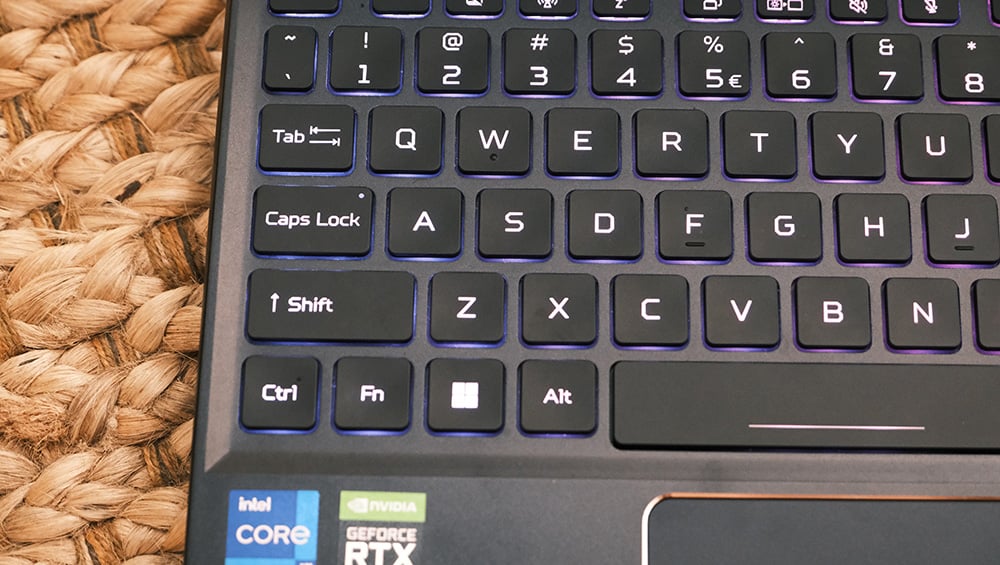 The right side of the device sports 2 USB 3.1 Type-A ports as well as the battery indicator.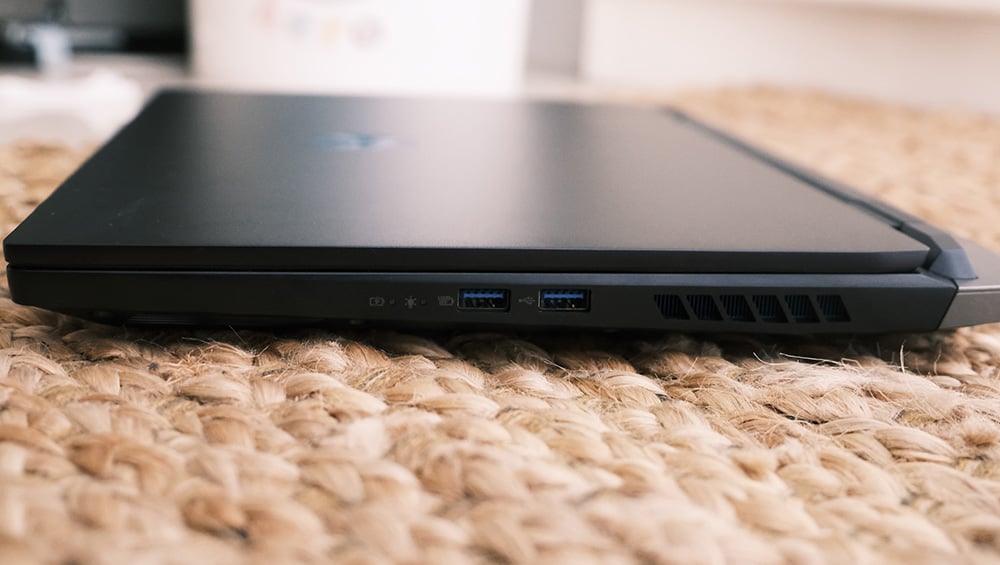 The left side sports an ethernet port, a single USB 3.1 Type-A port, and your audio jack.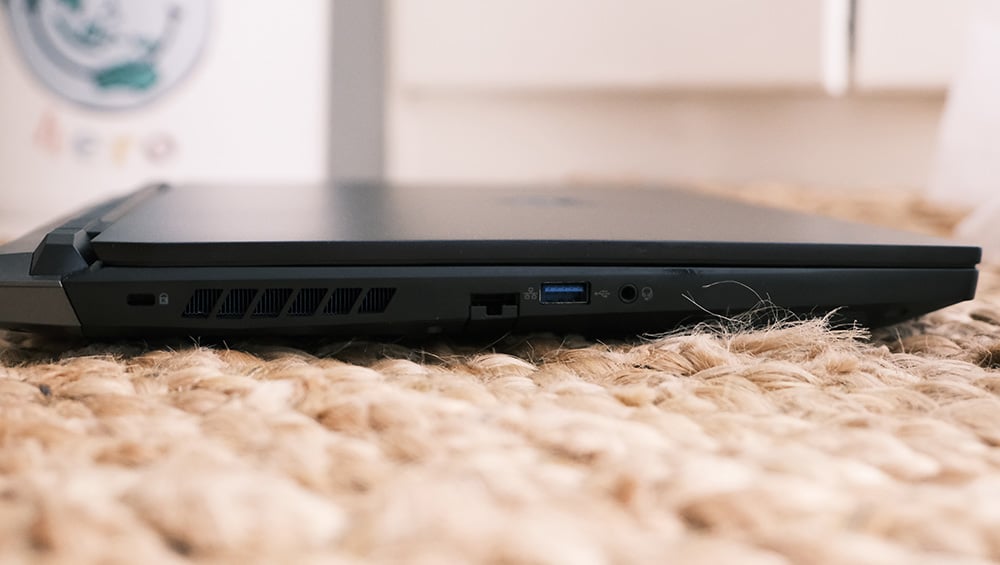 The rear has a single USB Type-C port, full sized HDMI jack, miniDP, and your power outlet.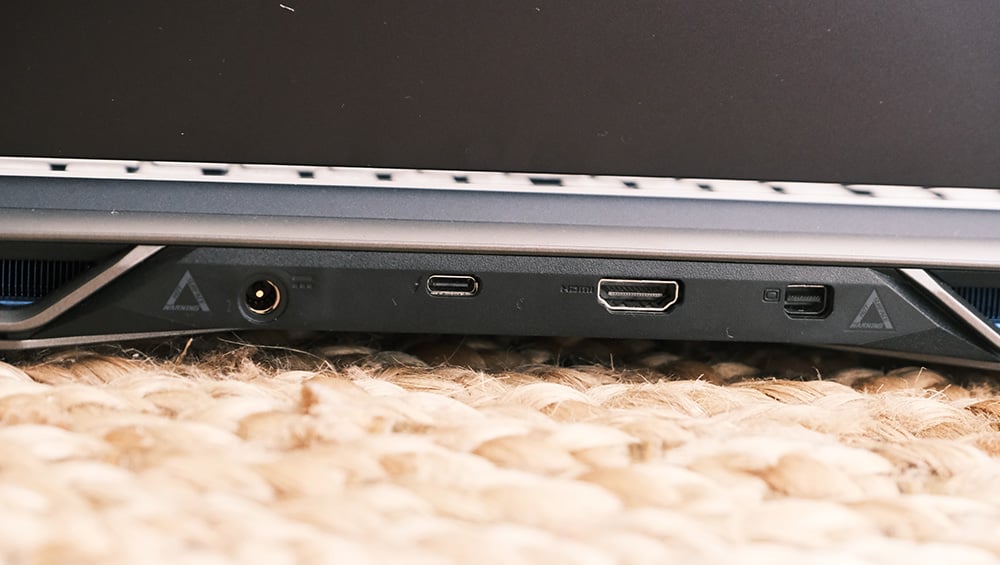 Display and Multimedia
The screen of the Acer Predator Helios 300 is a 15.6-inch screen with a 165Hz refresh rate. It has a 2560 x 1440 resolution which is sharp. In fairness to this laptop, I said earlier that the bezels made the laptop a bit unaesthetic but the display more than makes up for this. It is a blazingly fast display and the colors it produces is really good.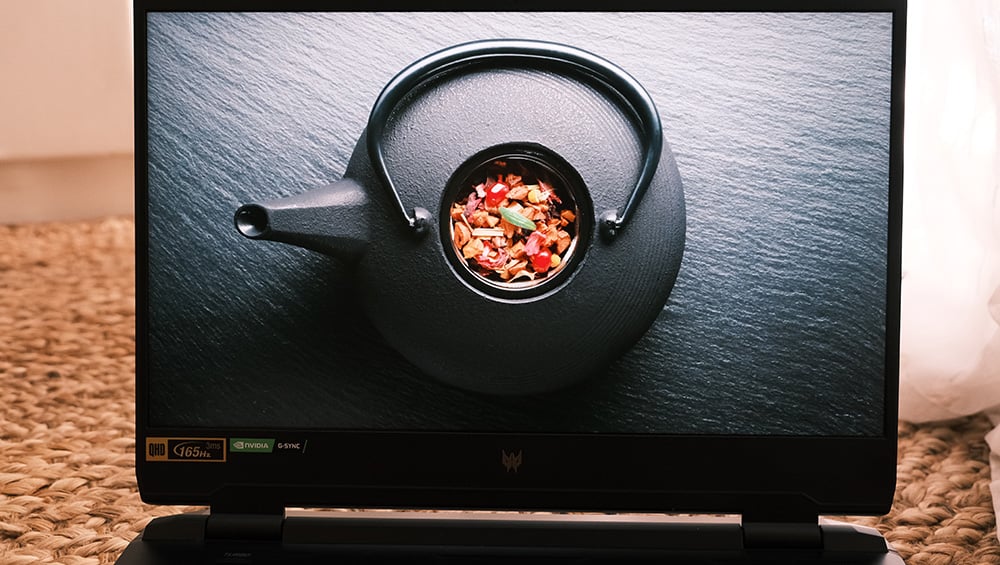 It is an IPS panel so viewing angles are very good, so if you have other people watching on this laptop that shouldn't be an issue.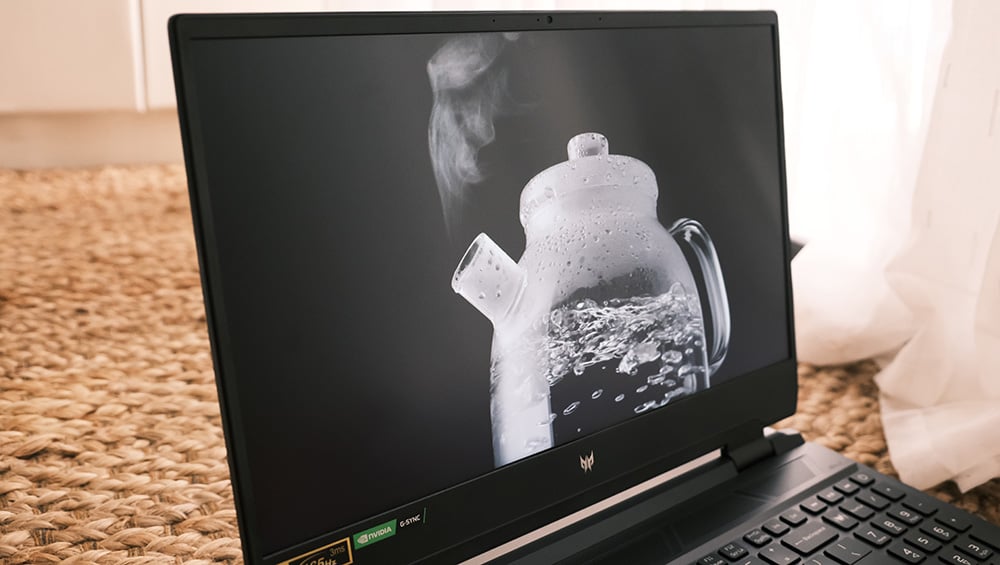 It covers 100% of the DCI-P3 color space, 99% of sRGB and 84.4% AdobeRGB. The blacks on the display are really good at max brightness. If I hadn't placed this side by side with a higher end laptop with an OLED display, I would think that this is the best display I've used on a laptop. The blacks get really black and the colors do pop out as well.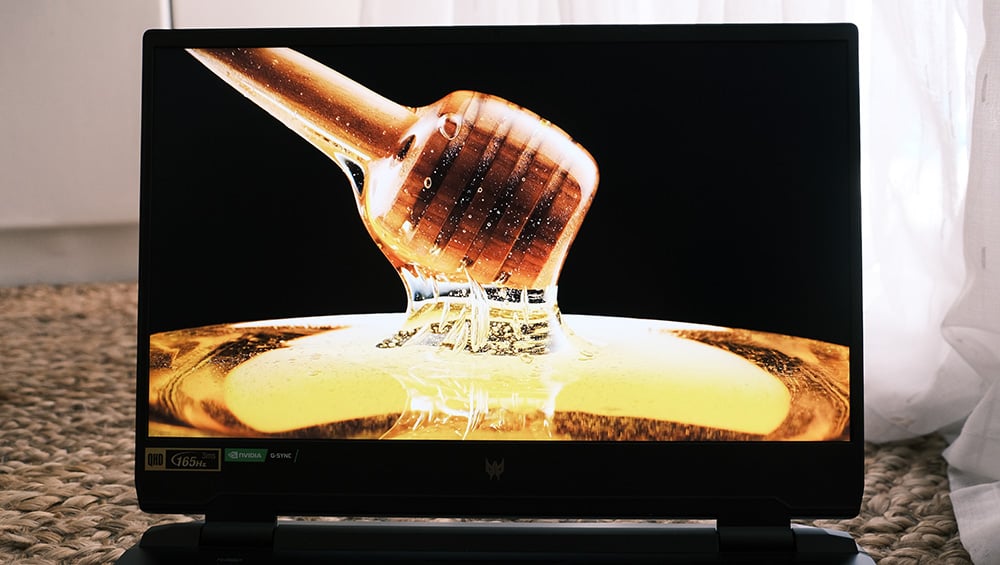 It's not all positive here though, it just gets to a maximum brightness of around 300-nits or so of maximum brightness, so if you are constantly working in direct sunlight or brightly lit rooms then you're gonna have to adjust yourself a bit as that will be a factor.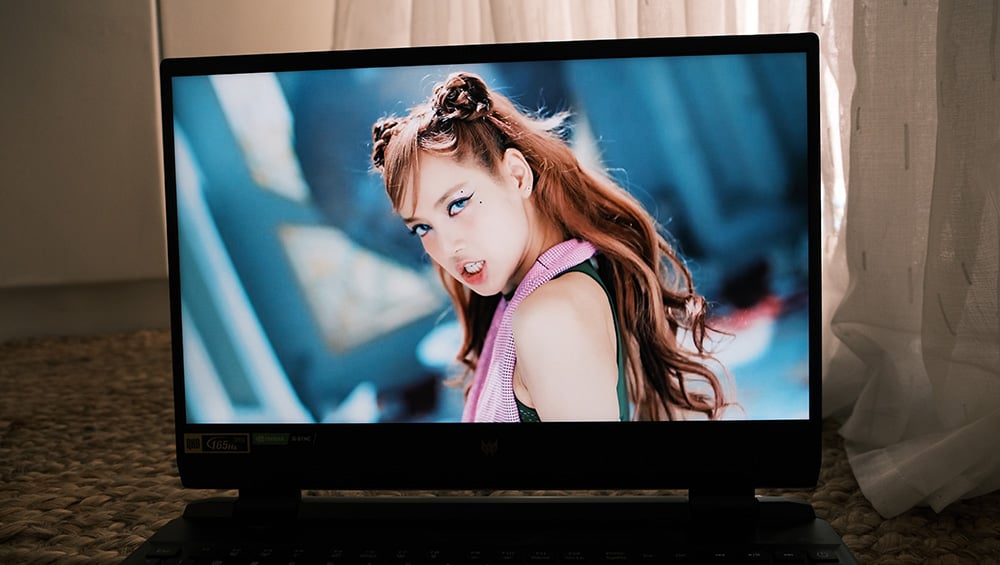 It is a matte display which should help with glare, but watching videos on YouTube, Netflix, and other streaming services provided a very immersive experience. I tried out a couple of black level tests on this laptop and other 4K videos to test how sharp the screen can get and I had no complaints. Watching fast paced dance videos of Blackpink also was an enjoyable experience, and I especially enjoyed watching Cobra Kai on this device as you can see, the different colors of their karate gi's really do pop out here.
Performance and Benchmarks
The Acer Predator Helios 300 comes with the latest Intel Core i7-12700H laptop processor, 16GB of DDR5 memory, and an NVIDIA RTX 3070Ti GPU. What a beast of a laptop. Forget about what I said about aesthetics, if you're looking for a workhorse laptop that won't give up on you then this is one you should really consider.
The power that this device churns out is very impressive, whatever I threw at it, it just blazed through. Productivity apps, and especially gaming was just a treat on a laptop this powerful, I barely needed to adjust my game settings to get my desired FPS. The laptop goes full power when you press the Turbo button near the keyboard and that lets the laptop sip a lot of power from the outlet. You would know you're on turbo as well because the fans start roaring when playing games or rendering a video. Here are our benchmark scores.
3D Mark
Time Spy: 11831
Fire Strike: 27123
PCMark 10
Overall: 7187
Productivity: 9287
Digital Content Creation: 11485
Essentials: 9586
Cinebench R20
Multi-Core: 6921
Single-Core: 682
Cinebench R23
Multi-Core: 17839
Single-Core: 1691
Gaming (Settings and Average FPS)
Cyberpunk 2077 (QHD+, High settings): 62fps
Far Cry 6 (QHD+, Ultra settings, SMAA): 106fps
The Witcher 3: Wild Hunt (QHD+ Ultra Preset, Hairworks Off): 135fps
Marvel's Spider-Man (QHD+, Max Settings, RT On): 102fps
Call of Duty: Warzone (QHD+, Med-High Settings): 132fps
Valorant (QHD, Max Settings): 179fps
As you can see, this laptop is built for productivity and especially gaming. If you guys are looking to play AAA titles at high frame rates then this laptop is for you. It just gives you an immersive experience and titles that are usually hard to play at Ultra settings is just a breeze for this laptop even with Ray-Tracing on. So go ahead, AAA single-player titles, or e-sports games such as Valorant will be a breeze to play on this laptop.
Battery Life
The 90Wh battery inside the Acer Predator Helios 300 is no slouch, but it isn't the best either. With such a beefy processor and graphics card, you should expect to use this laptop near an outlet most of the time. We averaged around 5 hours and 20 minutes on this laptop with regular use. Gaming wise, I was only able to use the laptop for over an hour, so make sure you plug in when it comes to serious gaming. The charger of the laptop is a pretty big one so make sure you know what you're lugging around in your backpack as you should take the size of this charger into consideration.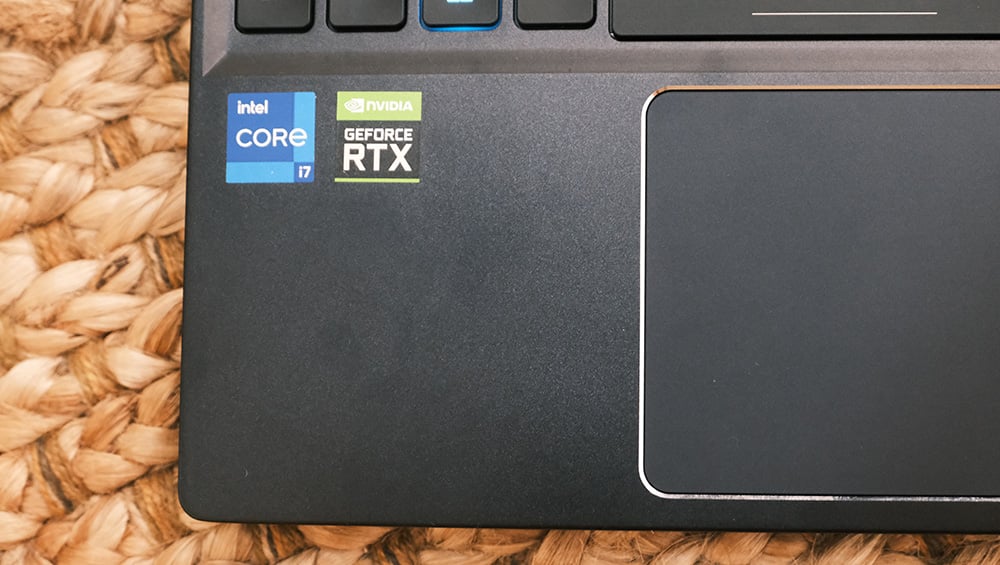 Conclusion
The Acer Predator Helios 300 is a serious gaming laptop, and should be in consideration if you are looking for a desktop replacement laptop. Productivity wise, you shouldn't have any problems when it comes to editing and rendering your multimedia, and when it comes to gaming? Then this laptop just screams "Let's Play". It may not look like the best looking laptop, but it more than makes up for it in pure power.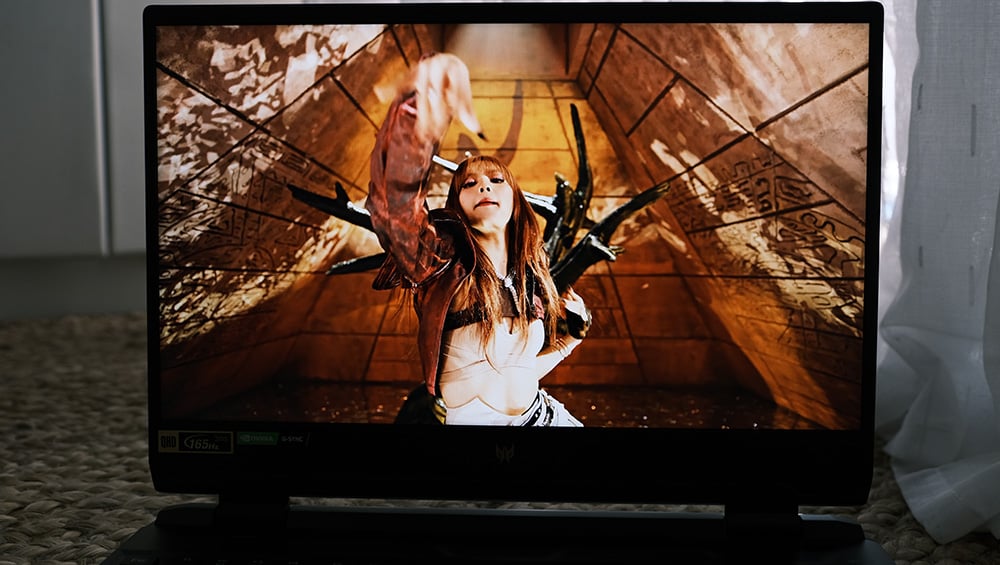 The fast screen, and the combination of the Intel Core i7-12700H and an RTX 3070Ti GPU makes this laptop a standout when it comes to performance.
Acer Predator Helios 300 (2022) specs:
15.6-inch QHD (2560 x 1440) 16:9 aspect ratio IPS panel
Intel Core i7-12700H processor
NVIDIA GeForce RTX 3070Ti GPU
16GB LDDDR5 RAM
1TB M.2 NVMe PCIe 4.0 SSD
Wi-Fi 6E (802.11ax)(Dual band)2*2
Bluetooth 5.2
3x USB 3.2 Gen 2 Type-A
1x USB Type-C with Thunderbolt 4
1x HDMI 2.1
1x 3.5mm Combo Audio Jack
1x DC-in
1x miniDP
1x LAN
Kensington Lock
Backlit RGB Chiclet Keyboard
90Whrs battery