Leading fiber internet service provider, Converge ICT Solutions, Inc., has collaborated with Google to bring MSME Caravan: Digital Learning Week — a series of free webinars on digital tools for Micro, Small, and Medium Enterprises (MSMEs).
The initiative is part of MSME Caravan, a Grow with Google program that aims to provide small businesses with the knowledge, tools, and opportunities of going online so they can continue to manage their operations effectively especially amid the ongoing pandemic.
Google and Converge's MSME Caravan: Digital Learning Week will commence on the following dates with specific topics: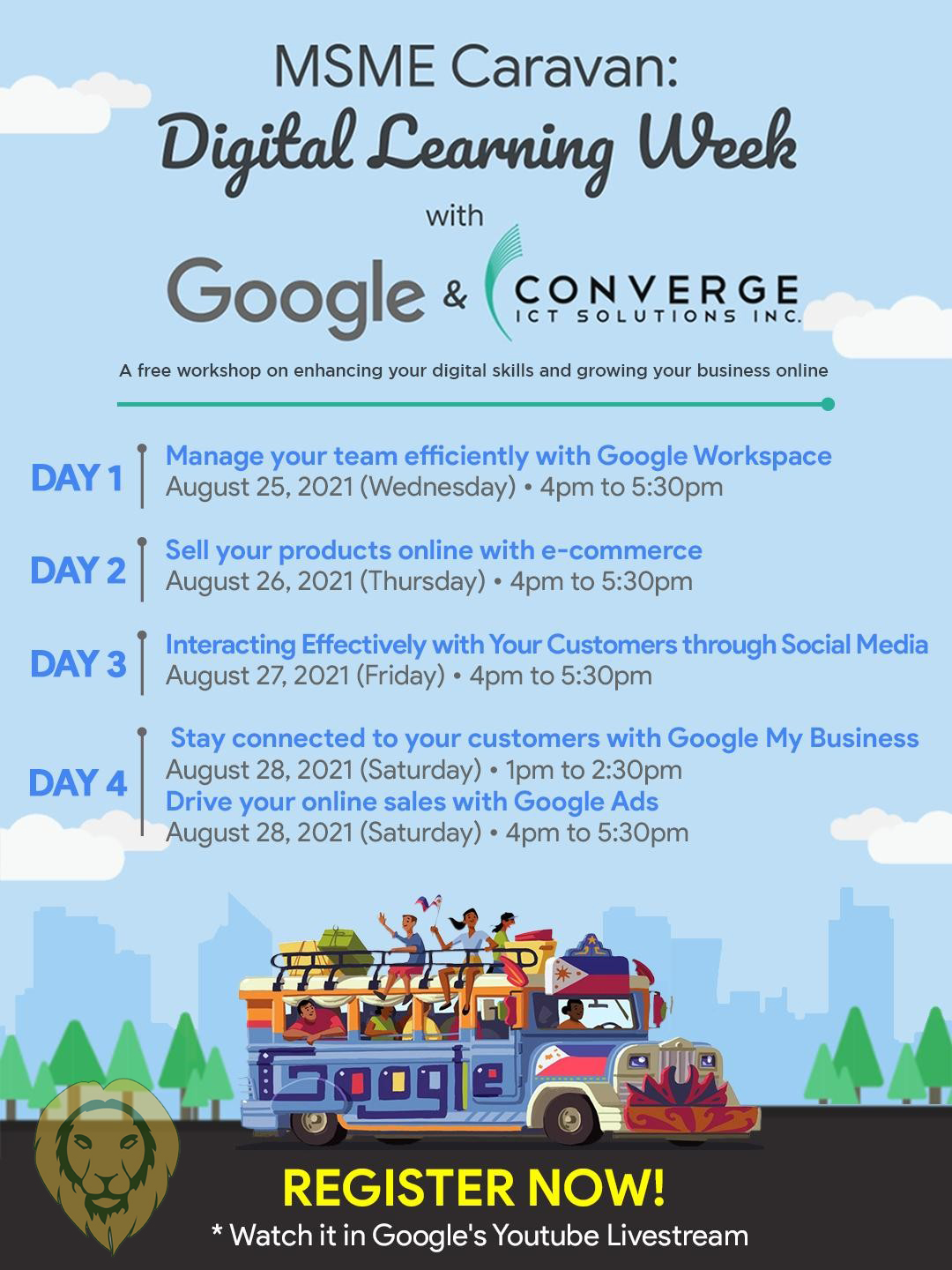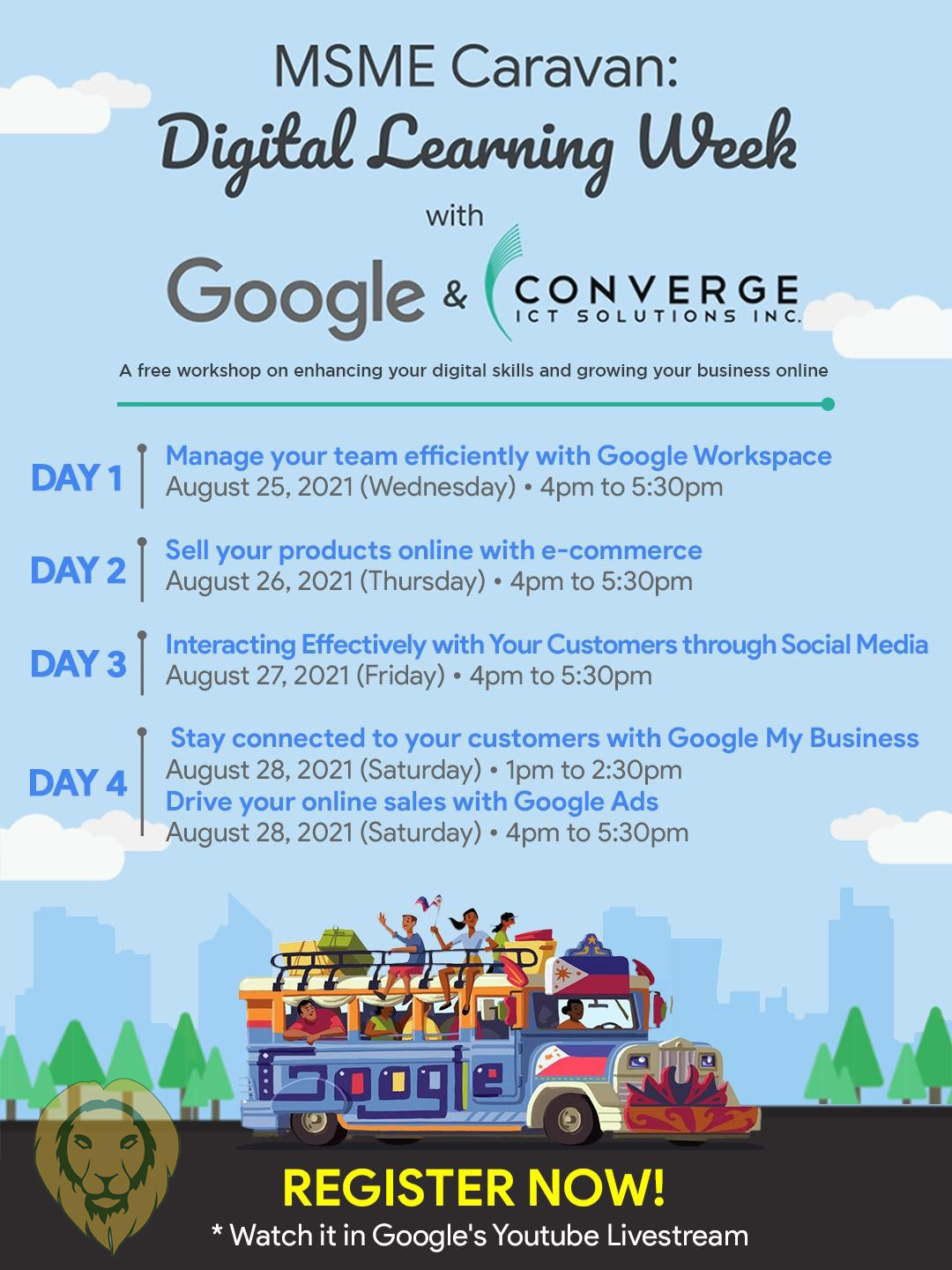 "The pandemic has severely affected the Philippine economy, especially the MSMEs. We hope that through our collaboration with Google, we can equip more small businesses in the country with helpful information and tools for going online," said Converge SME Group National Sales Head Blue Aldridge." Aside from this, we are committed to bringing internet services that meet the needs of our customers and MSMEs."
Converge offers flexiBIZ Daytime and flexiBIZ Peak, a pure end-to-end fiber internet connection engineered for small and medium enterprises.
flexiBIZ Daytime allows subscribers to experience double the bandwidth from 7:00 AM to 6:59 PM, which is often the peak working hours within a regular business day. Customers enjoy boosted speeds at the time when their business is operational. The flexiBIZ Peak, on the other hand, provides high-speed internet connections of up to 300Mbps, perfect for businesses that need fast internet 24/7.
With this new fiber innovation for SMEs, owners can take full control of their internet requirements and give the best possible service to their valued customers.
Converge Chief Operations Officer Jesus Romero said, "We are now living in a fast-paced digital world and the internet has become extremely important in our day-to-day activities, whether at home or at work. Thus, Converge will continue to bring innovations that will help businesses, regardless of the industry, thrive and maximize their potential in order to give their patrons a better experience."