A photo of a groom at his wedding wearing an unusual facial reaction has been viral on social media.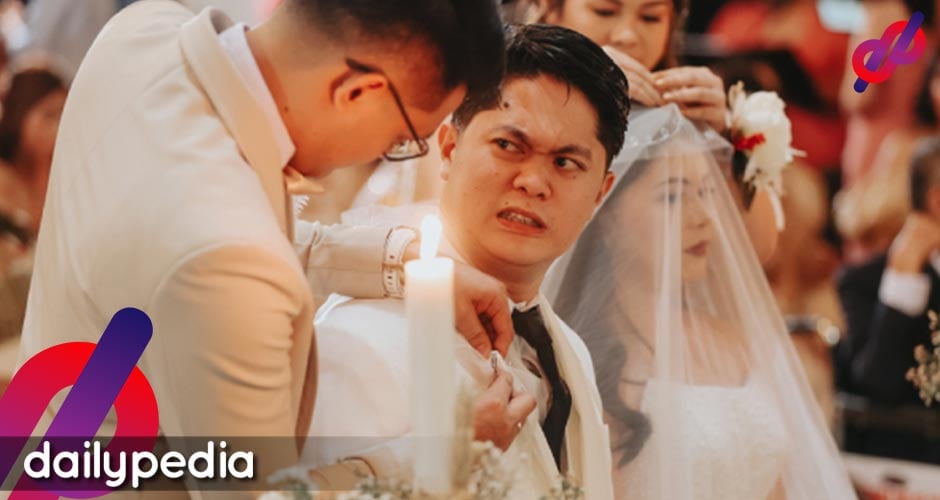 The photo was taken by Thal Ruin Photography and caught netizens' attention.
It shows the groom, Marionne Xam Paderon, showing discomfort as the secondary sponsor inserts a pin into his shirt.
Thal Ruin Photography joked on social media that the groom told his secondary sponsor to insert the pin into his clothing and not his skin.
It was later revealed that Paderon reacted to the size of the pin and not the skin being pierced.
The source said it was a candid reaction from the groom and he joked with the secondary sponsor ( Marvin) as to which part the pin should be inserted into because it was "huge".  The source confirmed, "Nanghinayang siya kasi magkakabutas yung suit, sayang naman. Hindi naman talaga sya natusok. Hahaha."