After flying under the radar abroad for far too long and getting hyped up as the "next big thing" in recent years, Filipino food has finally broken the culinary world's glass ceiling to get the kind of international recognition it so richly deserves. From a Filipino restaurant garnering the coveted Michelin star to numerous chefs of Filipino descent receiving top accolades, these milestones have shown the world the true vibrancy and depth of our country's too often misunderstood cuisine.
All of this acclaim is largely due to members of the diaspora, who managed to find their footing amidst cross-cultural struggles while paying homage to the flavors that shaped their heritage and identities. Here are just a few of the overseas restaurants that fill us with Pinoy pride by showing the world Filipino food at its very best.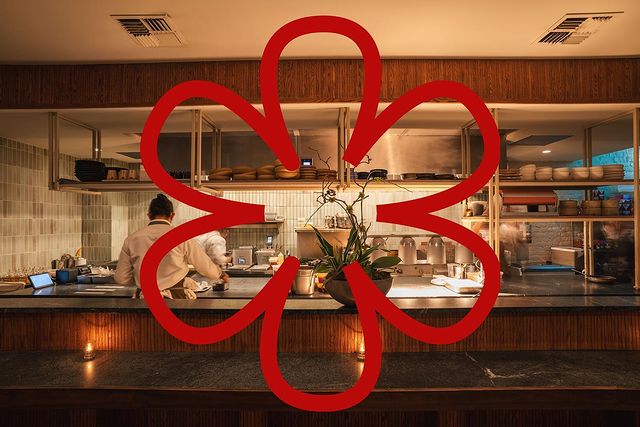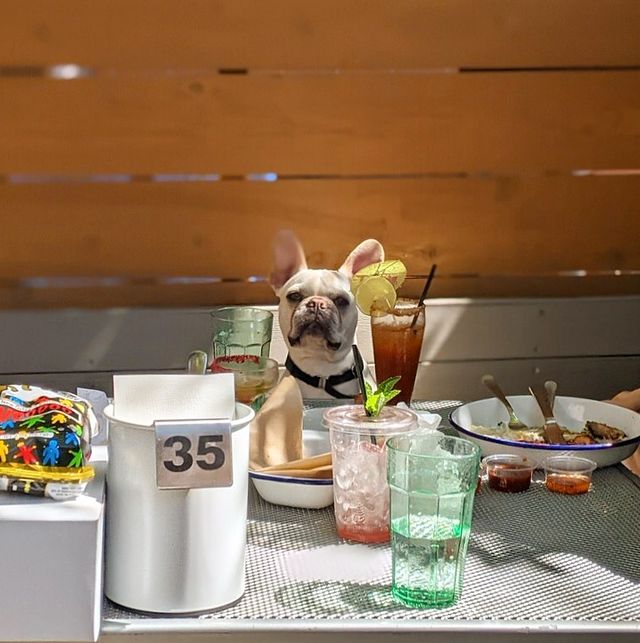 Bakery and modern Filipino restaurant Kasama, located in Chicago's East Ukrainian Village, made waves after it became the first Filipino-themed restaurant to win a coveted Michelin star this year. Chefs Genie Kwon and Timothy Flores, both from the two-Michelin-starred Oriole in Chicago's West Loop, opened Kasama at the height of the pandemic in 2020 and served Filipino staples like lumpia and adobo that the New York Times hailed as "unpretentious and soul-warming." This was even before Kasama began offering the couple's true gastronomic vision, a dinner tasting menu that the Michelin Guide said, "emphatically displays this talented team's training, experience and heritage for an experience that is ambitious, clever, and distinct."
"The chefs have taken traditional Filipino cooking and given it a creative, contemporary spin in items such as maitake mushroom adobo sauced with mussel emulsion; 'pancit' reflecting Spanish influence with thin squid ink noodles, scallop conserva, and shaved Serrano ham; and Chef Kwon's elegant take on 'halo-halo' combining Asian pear granita, pandan ice cream."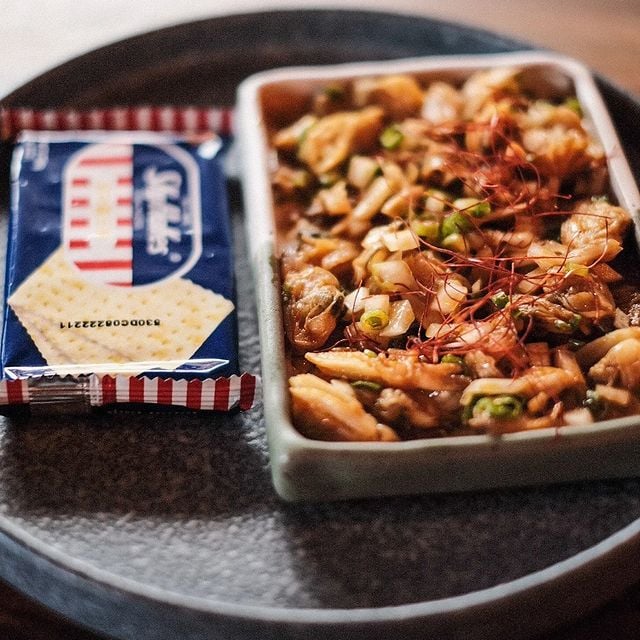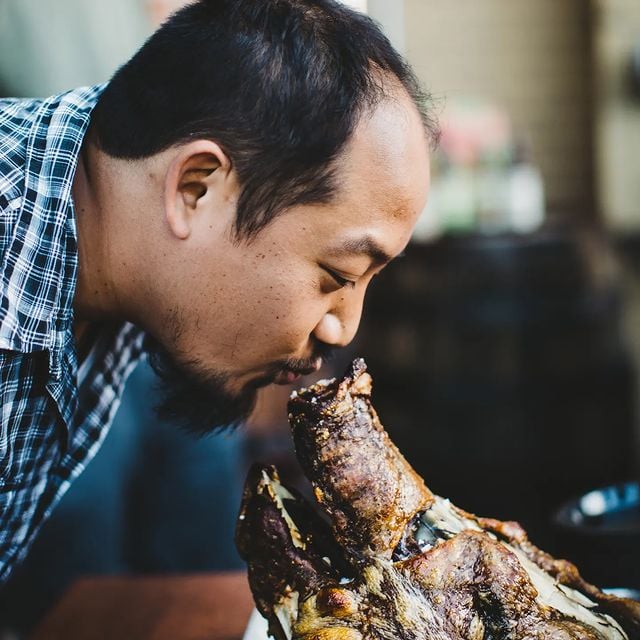 Named one of Food and Wine's Best New Chefs in 2021, Philippines-born Carlo Lamagna grew up in Detroit, Michigan until he was 11 and then moved back to the homeland for high school. It was during his teenage years here that he took a serious interest in food and cooking, with flavors shaped by nostalgia. This is seen in his Portland restaurant, Magna Kusina, where he incorporates the cuisine of his childhood and techniques he learned at Chicago's farm-to-table restaurants. Food and Wine drew attention to Lamagna's version of sinigang at Magna Kusina, which "​​fully embraces its sour notes, with punches of tamarind knitted together by tomato, fish stock and fish sauce, onions, and garlic," as well as his cheffy take on mangga at bagoong alamang, with an "electrifying, elemental funk that ripples through the bagoong alamang, a condiment of fermented shrimp paste spiked with garlic, fish sauce, and palm sugar."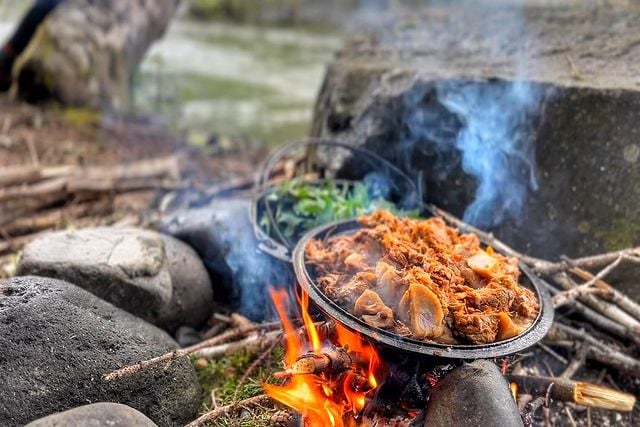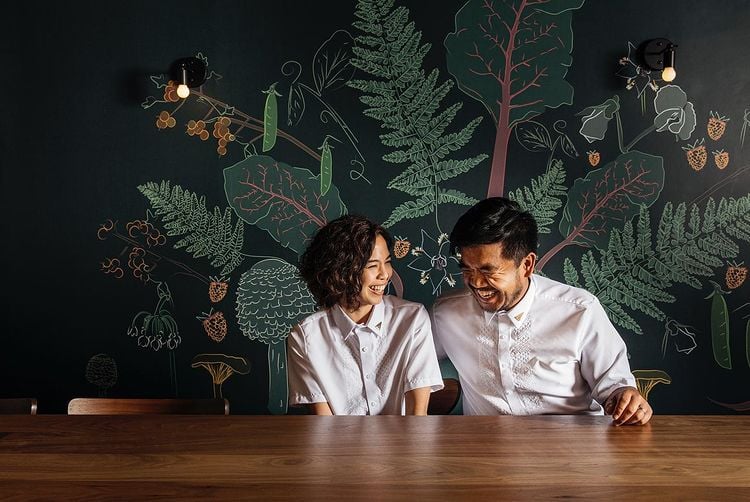 Fine-dining Seattle restaurant Archipelago, headed by Filipino-American founders Aaron Verzosa and Amber Nuguid, explore the flavors of their heritage mixed with Pacific Northwest produce and influences in a seasonal, multi-course tasting menu that represents their diasporic identity. The restaurant landed on The New York Times' list of the most exciting restaurants in America in 2021.
On the restaurant's site, the owners write: "In the US they call us Filipino; in the Philippines, they call us American. We exist in this in-between of identities, always looking one way or the other. But on this long journey, we learned that we are the product of our parents' struggles. The product of our creative adventurous parents, who left the Philippines to expand and grow their islands—to create their own culture and identity in this Pacific Northwest land that we call home."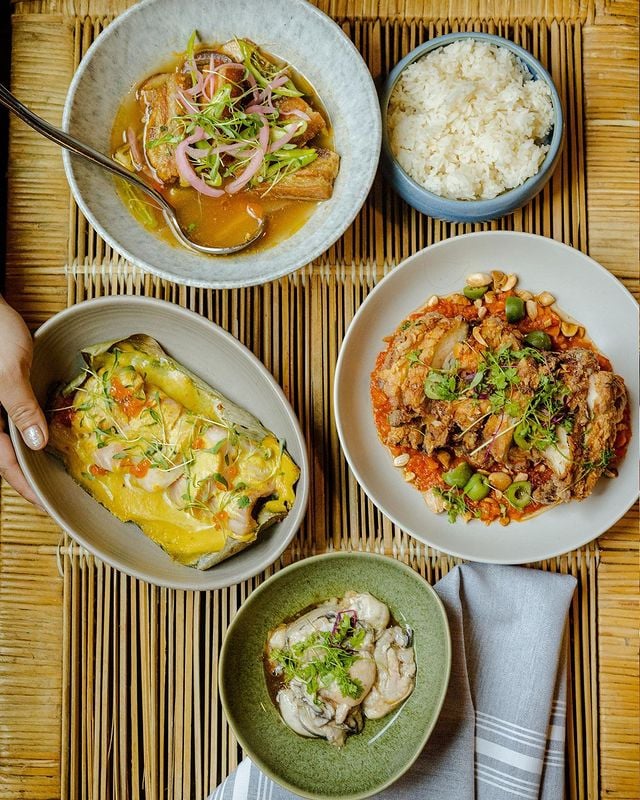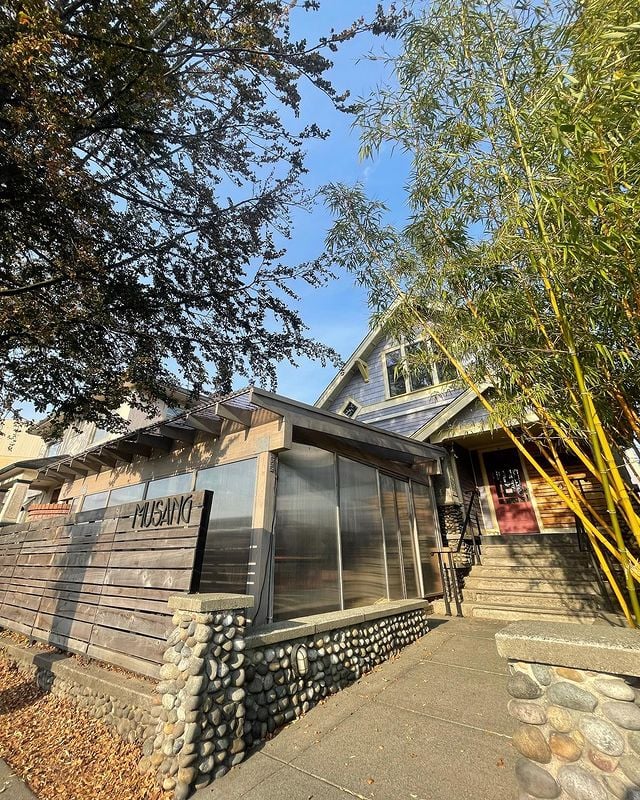 Another Seattle restaurant making its mark through Filipino food is Musang, which calls itself a "community-driven restaurant" that focuses on educating diners about our cuisine.
Musang was founded by Filipina-American creator Melissa Miranda and began in 2016 as a series of pop-up brunch and dinner experiences, cultivating partnerships with Filipinx non-profit organizations and collectives "who shared a mission to share stories of food and culture," their website reads. With a Kickstarter campaign that raised US$90,000, Musang found a more permanent spot in Beacon Hill.
"Musang is for us by us — community-driven and not chef-driven, a place to come sit at the table as part of something bigger than just food. We believe in cultivating an experience for our guests that will help pave the way for new and sustainable systems for our next generation."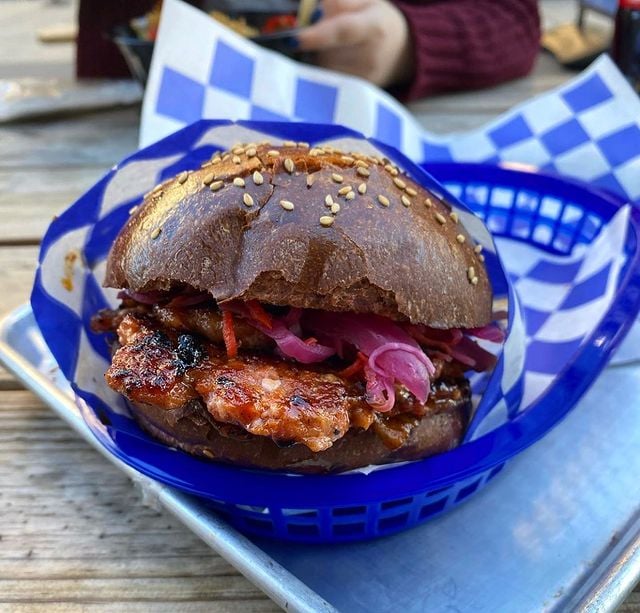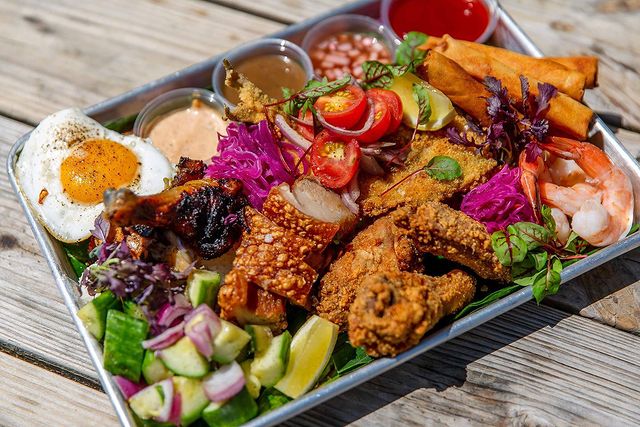 One of Filipino food's main breakthroughs in the United States happened when Washington DC's progressive Filipino restaurant Bad Saint was named second best restaurant in America by Bon Appétit magazine in 2016. Chef Tom Cunanan went on to snag the James Beard Best Chef: Mid-Atlantic award three years later.
Cunanan has since left Bad Saint's posh shindigs for a food hall stall that screams Filipino-American fast food called PogiBoy. Teaming up with fellow Fil-Am chef Paolo Dungca, PogiBoy borrows influences from (you guessed it) Jollibee as well as Bob's Big Boy, a staple from the chef's childhood in Maryland. The result is a quirky menu with items such as sinigang fried chicken, Filipino hotdog spaghetti, and a logganisa-tocino burger with grilled pineapple and pickled atchara.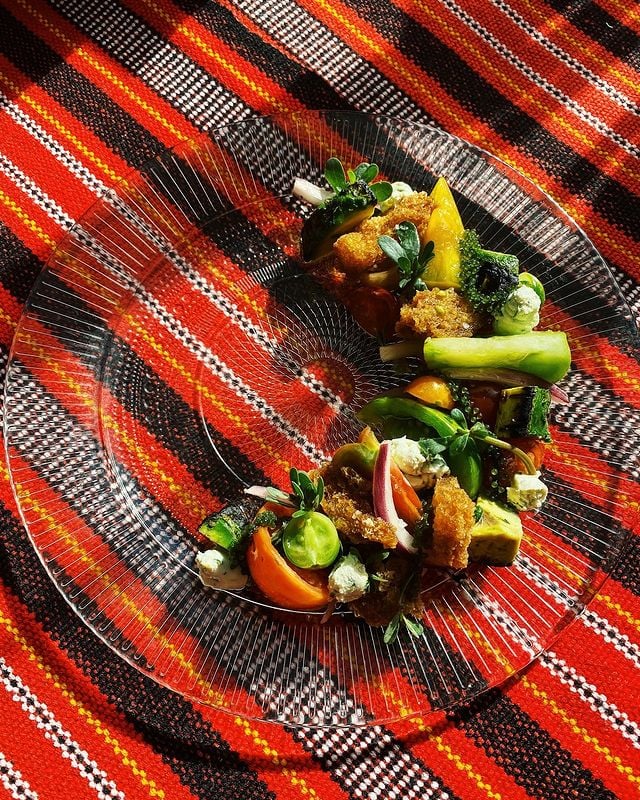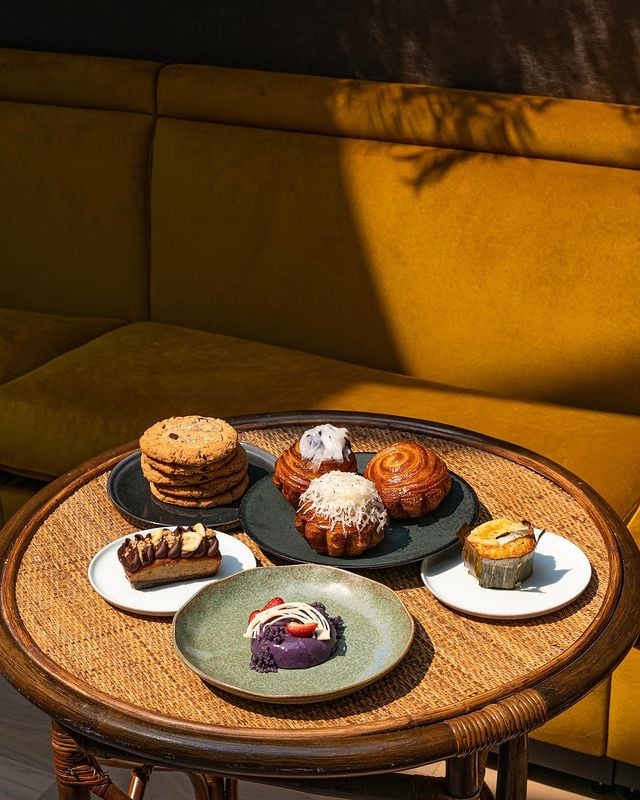 If there's one state leading the charge for Filipino food in America, it would naturally have to be California, home to the largest diaspora of Filipinos in the world. One stand-out restaurant is ABACÁ, a contemporary Filipino-Californian restaurant helmed by chef Francis Ang, who was named a Rising Star Chef by the San Francisco Chronicle. ABACÁ honors old family recipes and flavors while using some of Northern California's best ingredients.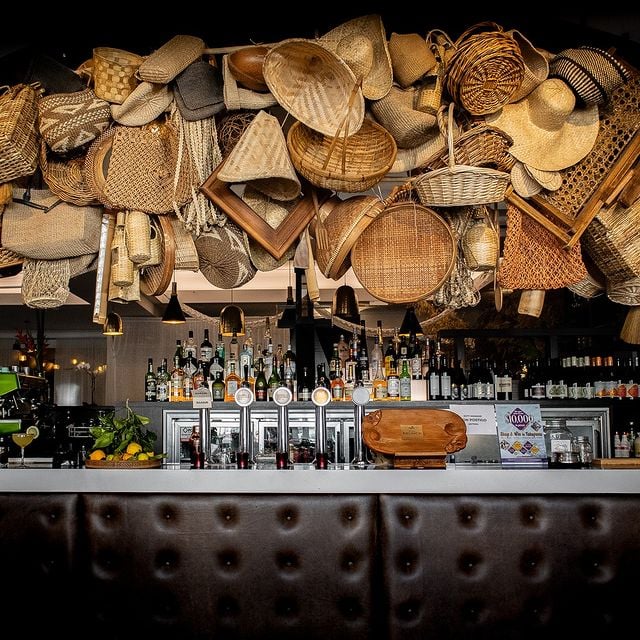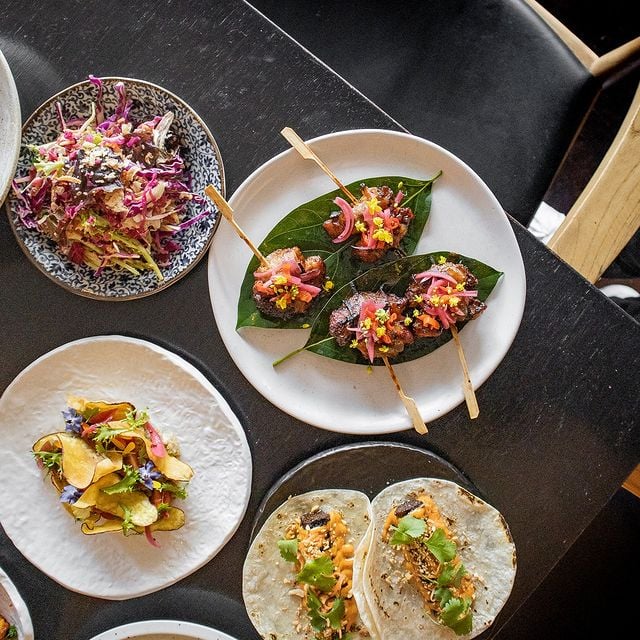 Holding the fort for Filipino food down in New Zealand is Nanam, which started when chef-owners Andrew James Soriano and Jessabel Granada began selling "Taco Pao," a crossover between a taco and the Chinese-influenced bun siopao featuring pork cooked in humba sauce at Auckland's night markets. Nanam has since grown into a modern Filipino restaurant that offers progressive takes on the cuisine and a curated Filipino tapas menu.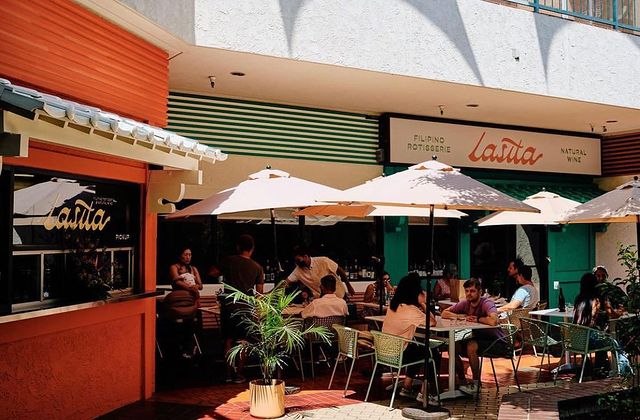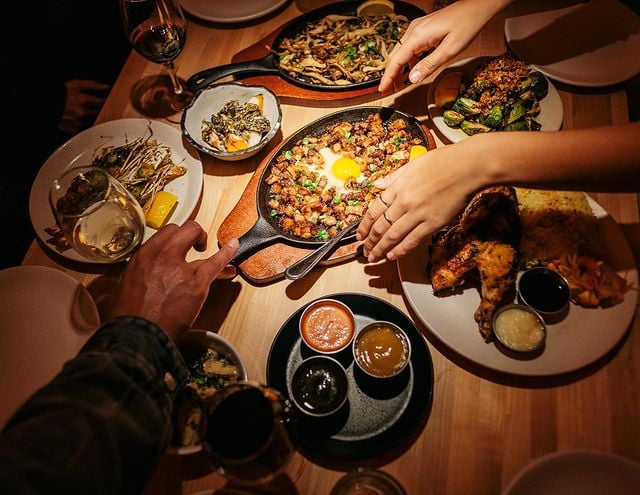 After popular fine-dining Los Angeles restaurant Lasa shut down, it morphed into Lasita, a casual joint that prides itself on dishes from the Filipino ihaw (grill). Its menu focuses on Filipino rotisserie favorites such as lechon and chicken inasal, as well as natural wine. Pivoting to more relaxed digs seems to have paid off for the Lasita team as they were named by Bon Appétit as one of America's 50 Best New Restaurants of 2022.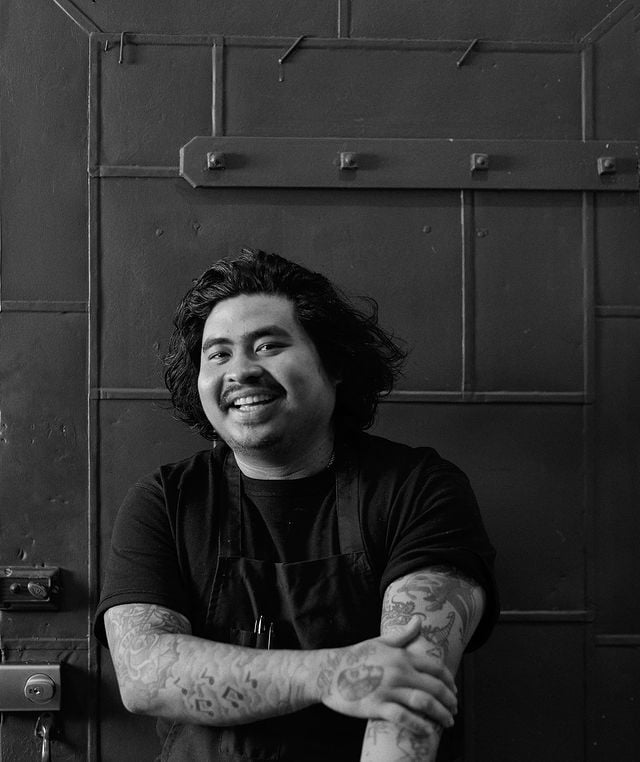 Filipino-Australian restaurant Serai in Melbourne made waves when it was awarded Restaurant of the Year and Best Casual Dining at the city's most recent Time Out Food & Drink Awards. Chef Ross Magnaye, who moved to Australia at 15, says that his food features a mix of Filipino and Australian influences, which can be seen in dishes such as seared kangaroo kinilaw, their take on kinilaw na kambing (goat kinilaw), a down-under take on the dish that traditionally features marinated goat meat cooked with vinegar, onion, ginger, chili, and other spices.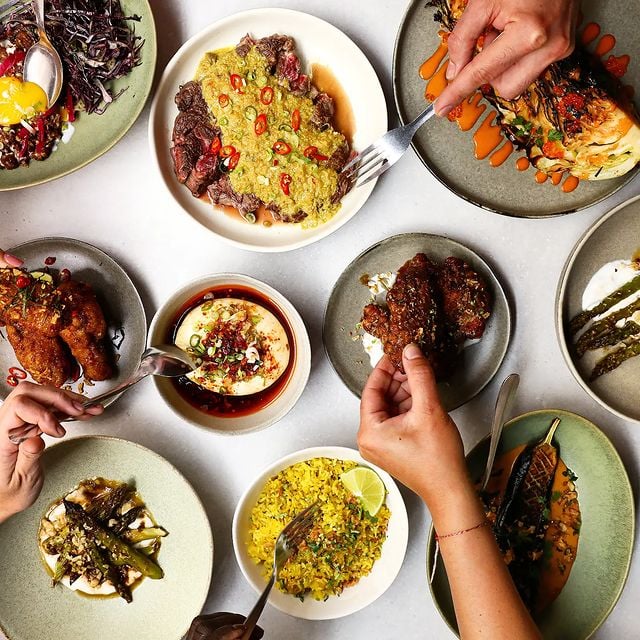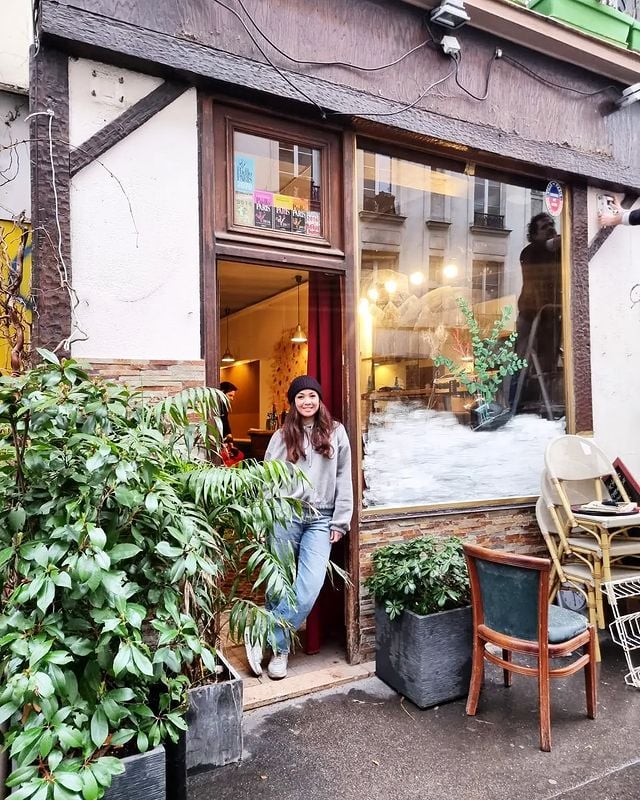 The idea of introducing Filipino food to a culinary capital such as Paris was surely daunting, but Erica Paredes, who graduated from Le Cordon Bleu and worked at L'Atelier de Joël Robuchon Étoile, took on the challenge like a true queen with Reyna (Queen), a reservations-only restaurant in the City of Lights. Reyna began as a supper club that Paredes ran out of her apartment in 2017, with its success soon leading to pop-up invitations at various restaurants in the city in 2018 before finally opening its own brick-and-mortar outlet. Paredes' dishes mix Filipino flavors and other influences from her travels with classical French techniques.
Kooya Filipino Eatery Dubai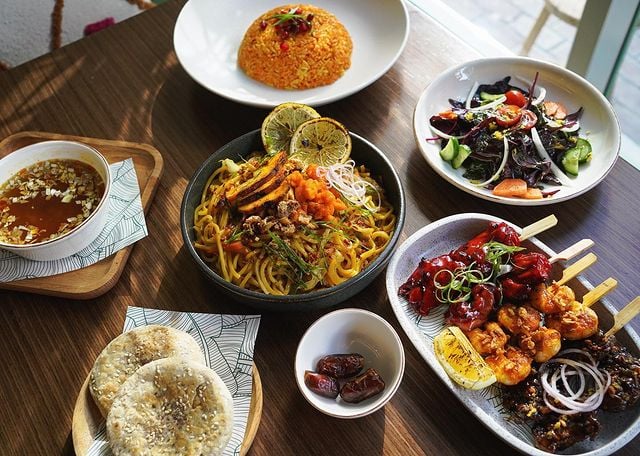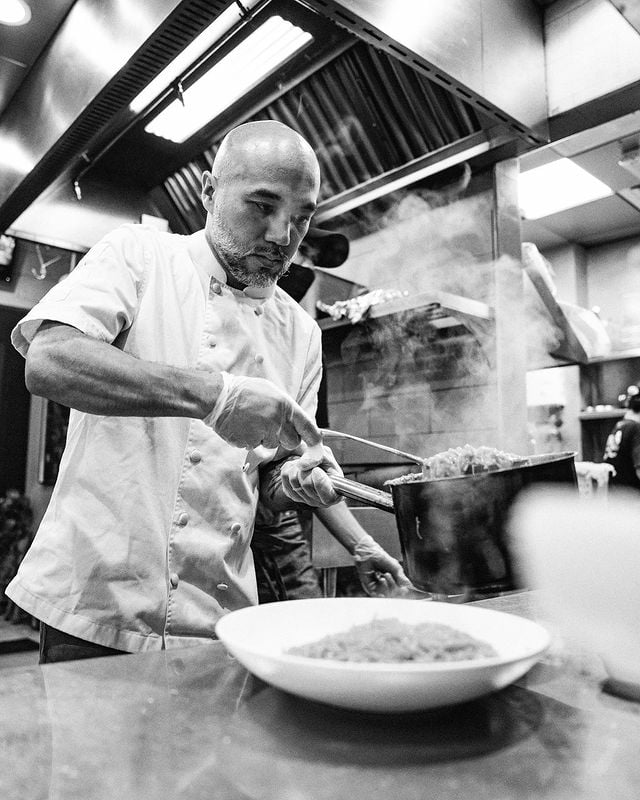 Bacolod and Manila-based chef JP Anglo of Sarsa has taken his talents to Dubai with Kooya Filipino Eatery, offering modern and soulful takes on the cuisine he knows best. "I want to prove to the people here that Filipino food can be very good. Filipino food is beyond what you see. There is more to it. There is more to us. There is more to our country and food is a great medium. And Dubai is the best place," Anglo says.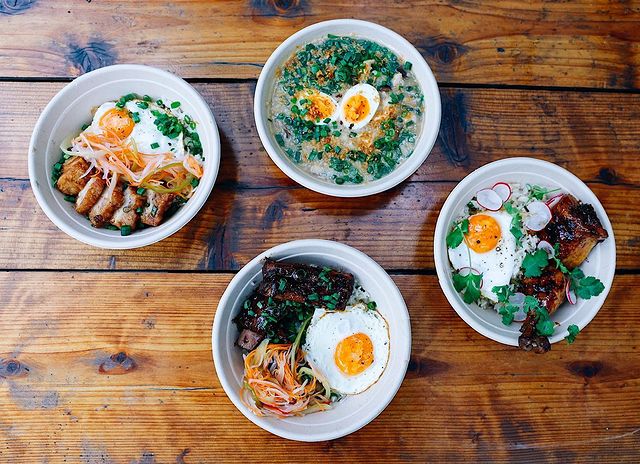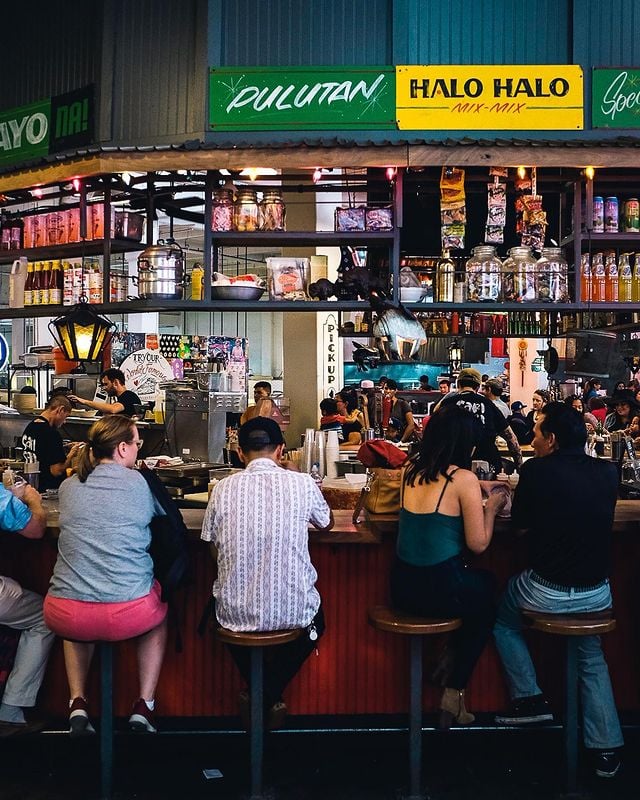 Margarita Manzke made waves with her husband Walter when they opened République, taking the place of the iconic La Brea restaurant by Nancy Silverton. Yet they quickly proved detractors wrong and set out to make their mark on Los Angeles' food scene with their unique concepts. Their rice food stall, Sari-Sari Store, located in Grand Central Market, is an homage to Manzke's heritage featuring nostalgic Filipino dishes done well. The late critic Jonathan Gold even called it his "newest fidget spinner" when he reviewed it in 2017 — that is to say, it was his new obsession, in late 2010s-speak.