It seems the current administration could care less about the Philippine health sector or education.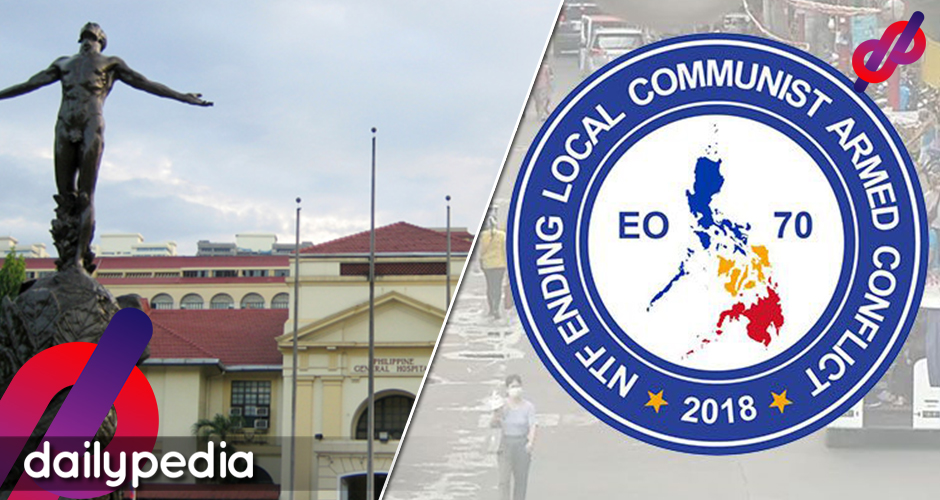 The official Twitter page of the University of the Philippines Diliman has announced that the Department of Budget and Management had proposed a P1.3-billion cut in UP's budget for 2022.
The university seeks at least P36.5-billion in the budget for next year. However, the executive proposal allotted only P20.1 billion, which is under review in Congress.
Meanwhile, NTF-ELCAC's Barangay Development Program will get P28.1 billion, a reward for "communist-free" barangays.
The Philippine General Hospital (PGH) also gets funding from UP's yearly budget.
JUST IN: The Department of Budget and Management proposes a P1.3-billion cut in UP's budget for 2022. #UPBudget2022 pic.twitter.com/Fanv6bH2rw

— Philippine Collegian (@phkule) August 23, 2021
Senator Nancy Binay is not a fan of the allocation for 2022. On Tuesday, she criticized the P11 billion hike of the anti-insurgency task force while the Research Institute for Tropical Medicine's (RITM) will see a decrease from P393 million to P223 million.
"Whats happening? Ang kalaban natin ay COVID. Mas importante ba ang ELCAC kaysa RITM?" she said in a statement.
She stressed that RITM's budget should be "expanded and increased."
"At a time when we need a reliable and stable lead center in our fight against the pandemic, DBM [Department of Budget and Management] chooses to cut back RITM's budget. Year-in, year-out, binabawasan lagi. Di ba ang dapat gawin ay ang palakasin pa lalo ang mga public health service institutions, hindi pahinain.
"As RITM is already struggling in building their manpower and lab resources, babawasan pa ang budget nila. Yung masaklap is that NTF-ELCAC's budget is inflated to billions, while depriving RITM–a legitimate government institution–of funds necessary to provide critical laboratory services in time of a pandemic. It doesn't make any sense at all," she said.
She promised to try and convince her colleagues to raise funding for hospitals and research on health.
"Given the limited fiscal sources, it is morally unacceptable and wrong to prioritize P28 billion on a misplaced agenda over a crucial public health agenda that has a direct impact on the health of 100 million Filipinos…"
"Timing of testing is crucial. Let's equip, retool and modernize RITM. Give them the latitude to hire more scientists. RITM needs the necessary funding support–lalo pa ngayong (especially now that) we're racing against time and finding ways in tapping resources judiciously in fighting both known and unknown diseases. Hindi pula ang kulay ng kalaban. Ang laban ngayon ay kung paano mabuhay."