Former Department of Agriculture Secretary Emmanuel "Manny" Piñol was slammed by netizens after expressing optimism about the plunging of the Philippine peso against the US dollar.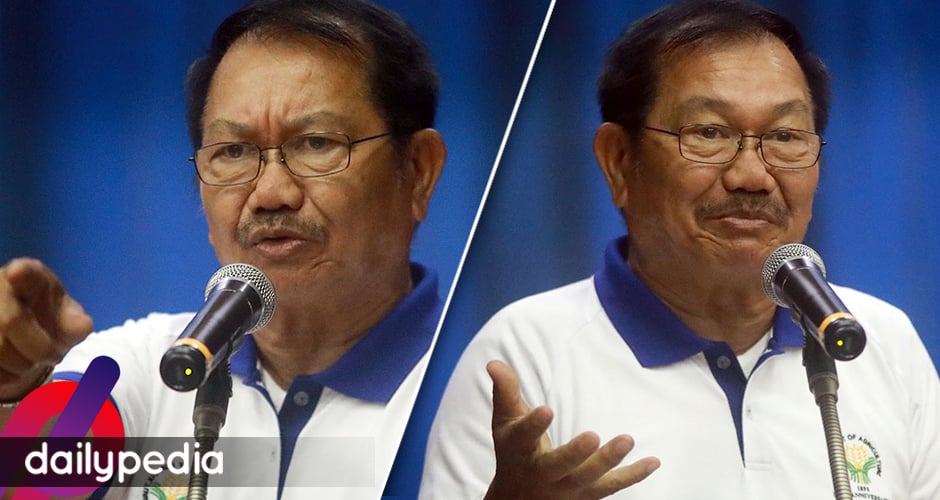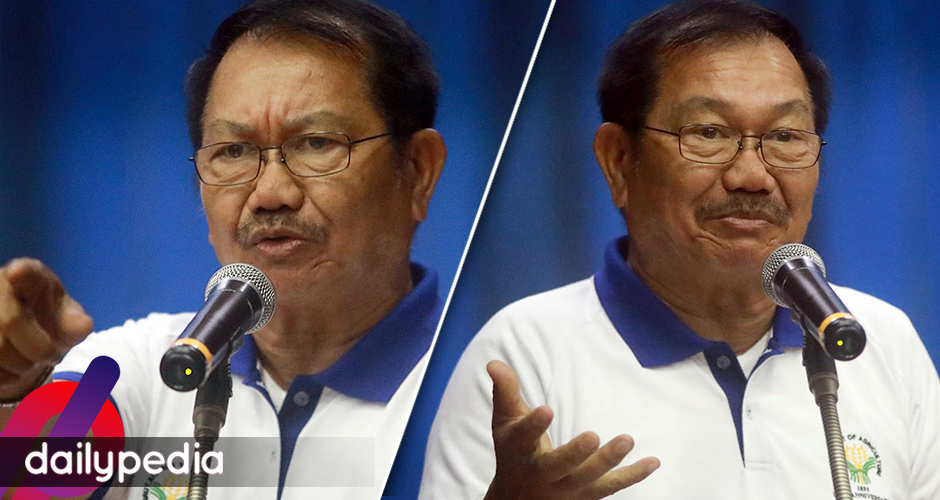 On Tuesday, the PHP closed at P57, an all-time low and a cent lower than Monday's P56.999:$1.
"Still on USD strengthening on Fed hike signals, plus import season is starting so more demand for USDs locally," said Security Bank chief economist Robert Dan Roces in a mobile message.
However, the seasonal remittances from OFWs will cushion the impact of the PHP's tanking.
"Peak remittance season is coming up, so it may help cap the weakening," said Roces. "However, this still depends on how strong the USD will get given the Fed's hike pace."
But Piñol said that P57 isn't so bad since it's beneficial to OFWs.
"P57 To $1 Is Not Entirely Bad. It's Good For Our OFWs & Local Food Producers. This Crisis Could Open Opportunities," said Piñol in a Facebook post.
What he said didn't sound too smart to netizens who proceeded to criticize his stance.
It is BAD. Filipinos having to work abroad, away from family just to make ends meet. And how are local food producers helped when nag i-import lang din ang gobierno? pic.twitter.com/hyunzvGMOu

— Audie Gemora (@GemoraAudie) September 7, 2022
Honestly Manny Piñol – another shitty fraud who calls himself an economist – can go to hell

— Gabriel 🌸 (@tsukicosmos) September 7, 2022
Is this a side effect of eating bukbok rice?

Ilang beses ba kailangan ipaliwanag na maling-mali ang pag-iisip na ganito? #Asinine pic.twitter.com/qBrwvCs95w

— JR Santiago (@oslecjunior) September 7, 2022
Also, sobrang reliant ng agri natin sa importation. The weaker peso makes imports relatively more expensive. Nakupow! https://t.co/aaFZh361nI

— JC Punongbayan, PhD (@jcpunongbayan) September 6, 2022
Manny Pinol is bad for the economy.
Bobo sa math, 1+1 pic.twitter.com/NKiBU9WGdo

— rainbow (@rainbow06406065) September 7, 2022
Manny Piñol why don't you go abroad and stay there for years tas nandito sa Pinas family mo?

Jusko… Not bad? Imagine a family of 4 tas umalis ang mother/father to seek job abroad.

Yung mga anak lumaking wala Ang parents. You think NOT BAD?

— LEO😼 🌸BORN🌷PINK🌸 (@SwiftieBlink03) September 7, 2022
manny piñol's take is so??? there may be opportunities for big corporations, but the families of OFWs living in the philippines will not feel the ₱57 conversion because everything is getting expensive and the masses are suffering! https://t.co/joQ7iDBtlE

— jae 🌒 (@jehyukscart) September 7, 2022
With due respect, Sir. Manny Pinol, ingat sa pinagsasabi mo at hindi lahat ng OFW, at lalo na hindi lahat ng Pilipino ay tanga. Kung gusto mong 'umiskor' huwag kami! Ngangho! https://t.co/n2XJYCku2l

— WyzemanPhil (@KiawSaNorte) September 7, 2022
Piñol would like to see Filipinos explore new options amid the downfall of the PHP.
"We are facing a crisis. That's a given and undeniable fact. So how do we handle it? rant? furrow? despair? We will lose if we have that mindset," commented the former secretary.
One way is to stop relying on imports which according to him is a good strategy of "crisis management."
"We have to explore opportunities to cushion or counter the adverse effect. Boosting local production and exports while lessening our dependence on importation are our options and opportunities. That's crisis management." he wrote.