The Department of Information and Communications Technology (DICT) Undersecretary, Emmanuel Ciantic, confirms the full implementation of the VaxCertPH by October of this year.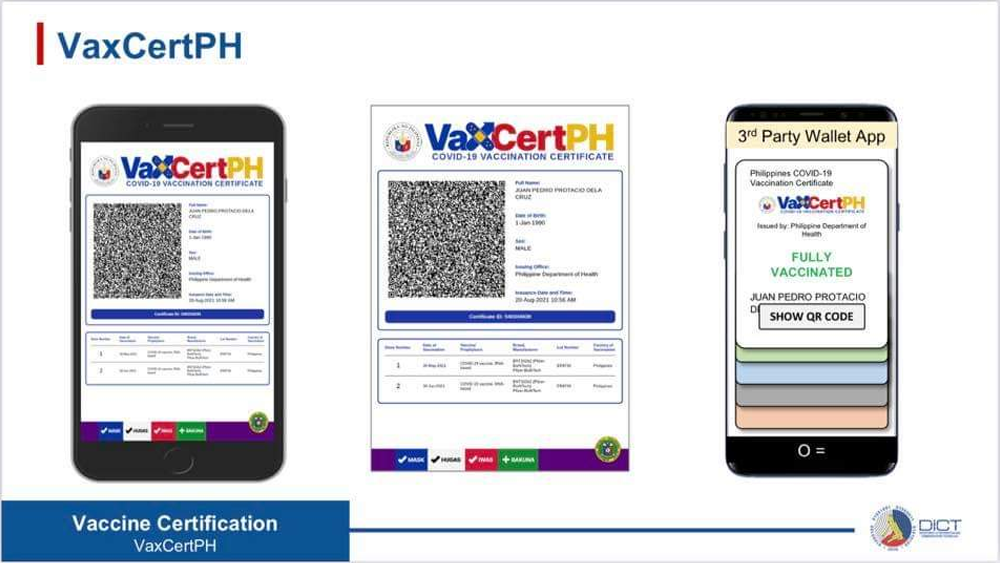 We previously reported that the Philippines is among the early adopters of WHO vaccination certificate standards. VaxCertPH relies on the data submitted by local government units (LGUs) through the Vaccine Information Management System (VIMS).
In a report by GMA News, Ciantic said that the VaxCertPH would be fully implemented to both overseas Filipino workers and workers in Metro Manila; with other areas soon to follow.
"By October, 'yung VaxCert will be fully-implemented at least for OFWs and in NCR?" Batanes Representative Circiaco Gato Jr. asked.
In response, Caintic said, "Yes, even outside NCR." To which he then clarified that they will have a dry-run on NCR and OFWs in the meantime to perfect the overall process.
The DICT encourages LGUs urges all LGUs to submit their respective Line Lists of vaccinated individuals through the DICT Vaccine Administration System (D-VAS) to aid the rollout of the upcoming VaxCertPH.
Stick around for more updates on this.