This curious and strangely cute creature you see here is a pangolin, also known as a scaly anteater. They're shy, nocturnal, insect-eating animals that are also, tragically, one of the most trafficked mammals in the world.
They're not easy to find in the wild, much less so in a suburban village. So how has a second pangolin been found wandering the streets in Ayala Alabang?
"A pangolin was found running around our village. It was rescued by our security and placed in a secure place," resident Anna Varona alerted Coconuts.
Another resident, Mansi Vijayadithan, says that they found the creature in their backyard yesterday, August 16, after they were alerted by their three barking dogs. "I have three dogs at home who started barking at their loudest when they sensed [something] was around. I checked in the CCTVs but could not see any significant movement to go down and check. My helper then called me, and said 'Ma'am, theres a strange lizard outside'," Mansi tells Coconuts.
When they turned on the lights, they found the creature in distress by the pavement outside their house. "It went and snuggled between the pole and gate but was so full of tears," Mansi continues.
Thinking that it was someone's exotic pet, Mansi posted on the village Facebook group looking for the owner: "Looks like a pet as it is not afraid of humans however has teary eyes. How I wish I could give it shelter at this hour, but with a house full of pets, seems difficult from the safety standpoint of this little stranger. Anyone's pet?"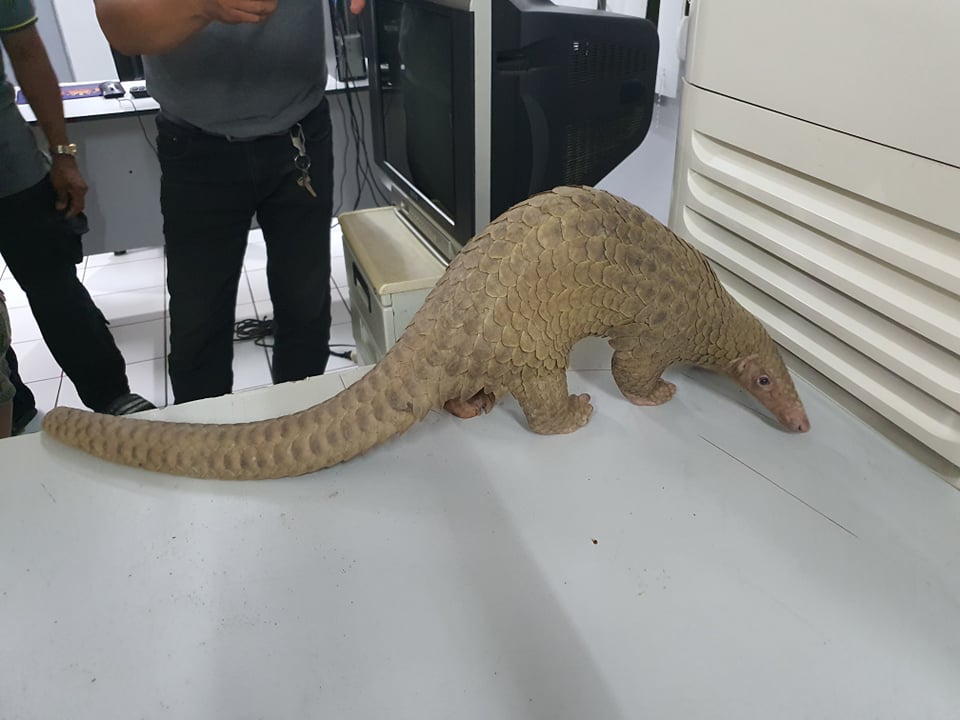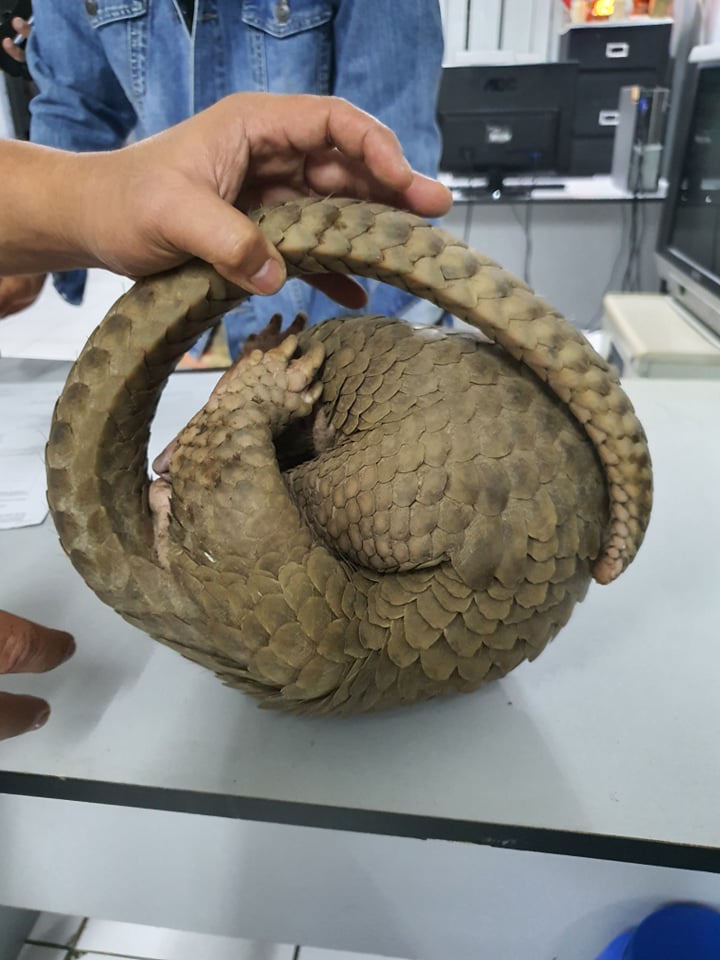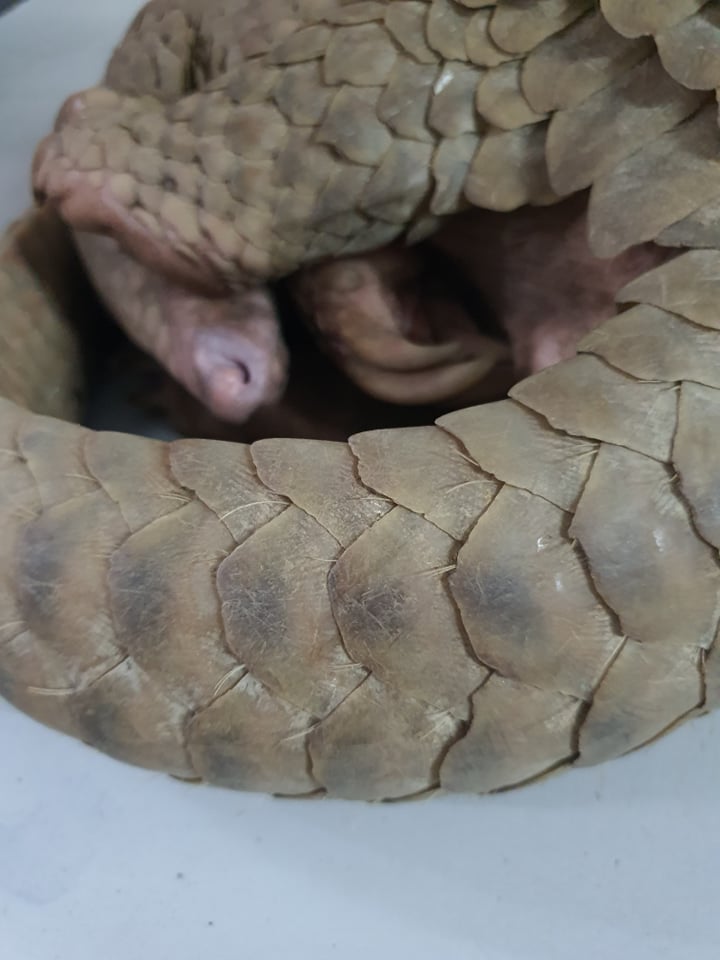 Thankfully, the Facebook group was full of helpful comments, and within an hour, the village security team arrived to take the creature, which they finally identified as a pangolin. Personnel from the Biodiversity Management Bureau (BMB) and the Department of Environment and Natural Resources (DENR) arrived early this morning to examine the pangolin and keep it safe as they arranged for it to be released back into the wild.
In 2018, a pangolin was also found in Ayala Alabang Village, this time in the possession of a village resident. Though no charges were filed—authorities found no evidence that it had been kept in the house—DENR Secretary Roy Cimatu reminded that keeping wild animals is illegal.
Under RA 9147, penalties for illegal possession or transport of wildlife depends not only on the act committed but also on the conservation status of the wildlife. Those guilty of killing critically endangered wildlife may be punished with jail terms of up to 12 years and/or fines ranging from P100,000 to P1 million.
For hunting and trading, the penalty ranges from two to four years of imprisonment and/or fine of P30,000 to P300,000 for hunting and P5,000 to P300,000 for trading wildlife. For illegal transport of wildlife, the penalty is six months to one year imprisonment and/or P50,000 to P100,000 fine.
Now this pangolin—nicknamed "Pandi" by his rescuers"—is awaiting transport back to Palawan, from where he was likely poached. Pangolins are highly trafficked for their meat and scales, which are used in traditional Chinese medicine.
The challenge now is to find an airline that will transport Pandi. The pangolin needs an aircraft that is kitted out to transport live animals. During the pandemic, there is also the challenge of cancelled flights to contend with. "It is always a struggle to have them flown back to Palawan," says Anna, who was also involved in helping the first pangolin in 2018.
In the meantime, wildlife rescuers are hoping they could fly Pandi back as soon as possible, as pangolins are prone to stress. "Little did I know that is is called a pangolin and would have been kept for malicious use," says Mandi of the creature they found in their backyard. "I hope he can make it safely to Palawan. I was told that they are delicate and could die with stress too. I really hope he can make it safely to his habitat."