As a result of the pandemic, content has been king and has accelerated the digital age at an unprecedented rate. Be it 3D sculpting, editing videos, or even animation, there are over 110 million professionals and hobbyists globally that are creating content on both laptops and desktops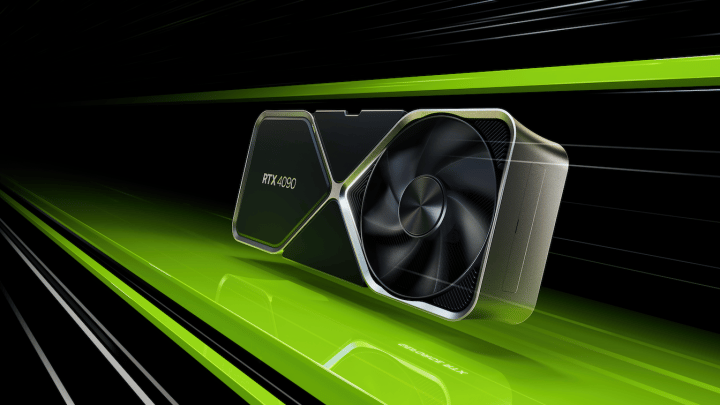 NVIDIA Studio is a dedicated driver for 110 RTX-accelerated apps, as well as the Studio suite of software, validated systems, and software development kits made for creators and artists. With the latest GeForce RTX 40 series GPUs and the NVIDIA Ada Lovelace architecture, content creation has been made faster and easier.
With the GeForce RTX 4090's release, a surmount of performance boost was made along with the third generation of RT Cores, fourth-generation Tensor Cores, and the eighth generation of NVIDIA Dual AV1 Encoders.
Additionally, NVIDIA introduces RTX and AI tools with the Omniverse application RTX Remix which was used to switch RTX On in Portal with RTX, free downloadable content for Valve's classic hit, Portal.
Editors and live streamers attain an immense boost thanks to dual encoders that cut video export times to nearly half while live streamers get encoding benefits with the eighth-generation NVIDIA Encoder that includes support for AV1 encoding.

To top it all off, NVIDIA introduces the DLSS 3 the delivers a huge boost in performance for 3D artists in order for them to create in fully ray-traced environments with accurate physics and realistic materials all in real-time without the need for proxies.
DLSS 3 uses a new Optical Flow Accelerator to generate additional frames and increase FPS. This improves smoothness and speeds up movement in the viewport for those working in 3D applications such as NVIDIA Omniverse, Unity, and Unreal Engine 5.
*Benchmarks from NVIDIA
NVIDIA has also taken the opportunity to collaborate with OBS Studio to add AV1 on top of the recently announced HEVC and HDR support. OBS optimizes encoding pipelines to reduce overhead by 35% across NVIDIA GPUs. This new release will feature the NVIDIA Broadcast effects that include noise and room echo removal as well as improvements to the virtual backgrounds.
Further, NVIDIA is working with Discord to enable end-to-end live streams with AV1. Discord has enabled its users to use AV1 to improve screen sharing, be it for gameplay, school work, or even hangouts with friends and family.
NVIDIA updated and introduced new AI-powered effects:
Virtual Background now includes temporal information, so random objects in the background will no longer create distractions by flashing in and out. 
Face Expression Estimation allows apps to accurately track facial expressions for face meshes, even with the simplest of webcams. 
Eye Contact allows creators to appear as if they're looking directly at the camera — highly useful for when the user is reading a script or looking away to engage with viewers in the chat window.
With all these on the next generation of NVIDIA GeForce RTX GPUs, you are definitely not going to miss out on the massive performance boost that comes with it. Say goodbye to low FPS, and slow performance when doing 3D Rendering, video editing, and low-quality live streaming.