A woman who just graduated from senior high school has called out a school for allegedly excluding her name from the list of newly admitted students.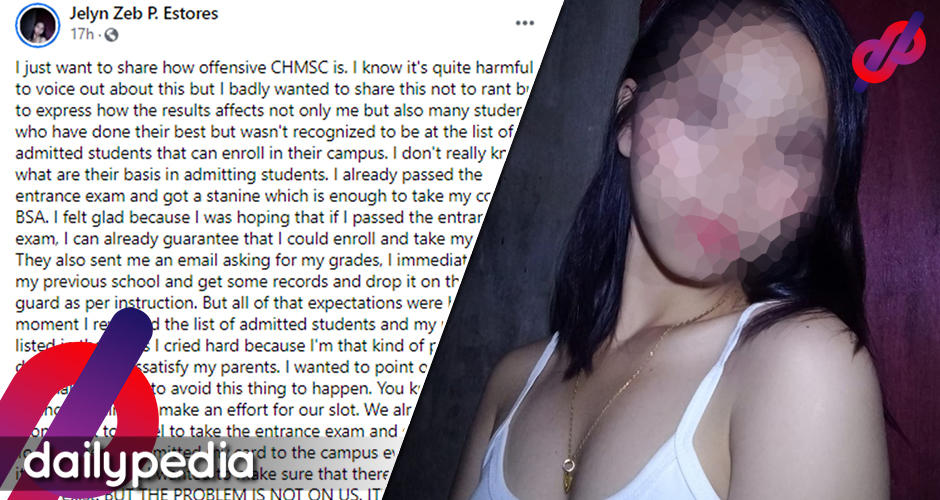 Jelyn Zeb P. Estores went on Facebook to criticize the Carlos Hilado Memorial State College (Fortune-Towne Campus) for being "offensive" by not including her name in the list of students who are eligible to take their education at the academic institution.
Estores claimed that she put in a lot of effort just to produce the requirements asked by the college.
She said she passed the entrance exam but was surprised to see that her name was nowhere on the list.
Estores cried because she's not the type of child who wants to disappoint their parents.
According to her, there are other students who also did not have their names included. The only thing she can do for them is to pray that they get "through all of this."
She hopes that the college's administration will be "offended" by her words.