On Friday, August 27, President Rodrigo Duterte claimed that he would 'audit' the Commission on Audit (COA) and government agencies when he becomes Vice President, but netizens and personalities lambasted him.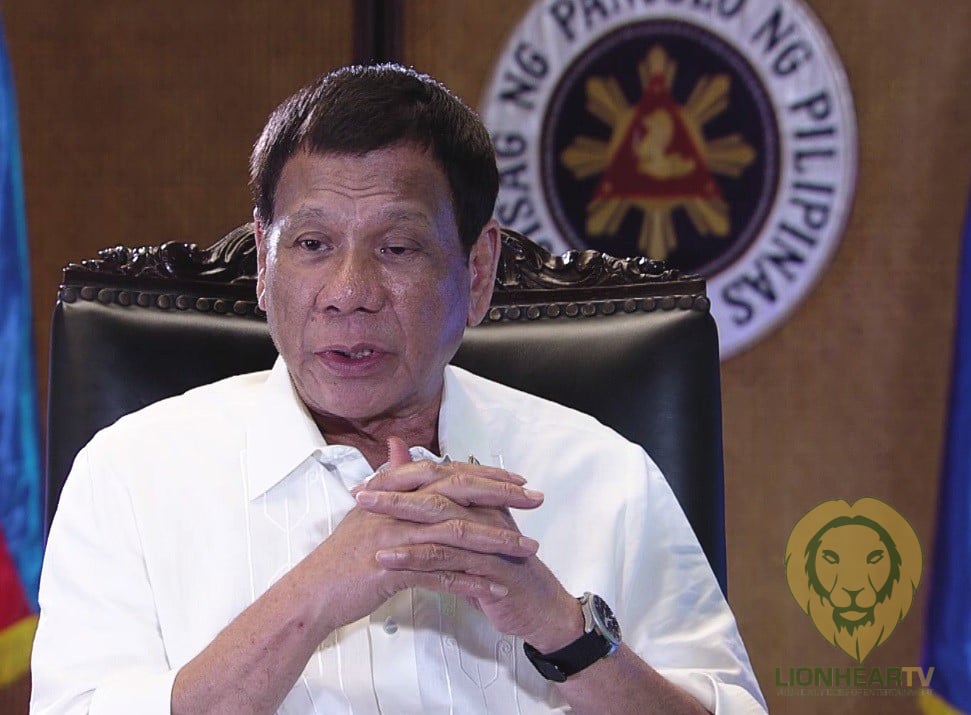 Duterte, in his pre-recorded public address on Thursday, August 26, said he would personally probe COA's spending if he wins as the second-highest post in the coming elections.
"Somebody should do it. I will do that if I become vice president. Ako na lang din ang mag-audit sa lahat ng gobyerno. Lahat, pati yung akin. Magsimula ako sa akin," he declared.
Over twitter, Duterte got ridiculed by personalities and netizens.
A twitter personality sarcastically would like the President to 'audit' the promises he made during his Presidential run in 2016.
Pa audit muna ng mga pangako mo napako since 2016.

SCAMMER AMPOTAH. pic.twitter.com/M7PrrXqSEw

— Kulotissima (@kulotissima) August 26, 2021
Jaecee Lim, another social media personality, castigated Duterte for trying to steal COA's duty.
Lim was astounded by the audacity of the President who still won't release his Statement of Assets, Liabilities, and Net Worth (SALN).
Puro katangahan. Hinarang mo na nga ang Office of the Ombudsman para masilip SALN mo ngayon pati gawain ng COA ililipat mo sa VP? Gago ka ba?

— Jaecee Lim (@jaeceelim) August 26, 2021
Journalist Michael Fajatin also shared the same sentiment when Duterte offered himself to be an auditor if ever he wins the VP position.
Yung gusto maging auditor ng lahat pero ayaw maglabas ng SALN.

— michael fajatin (@michaelfajatin)
Another journalist, Raissa Robles, pointed that Duterte is once again making promises, even if he has no power to become an auditor.
Duterte is promising something that is not within his power to do. 😎 https://t.co/SYrhIfgs7M

— Raissa Robles (@raissawriter) August 27, 2021
Also, columnist Noemi Dado does not believe that Duterte is trustworthy, let alone the degree to become a state auditor.
Not trustworthy. Duterte getting mad at COA is a bad sign. Besides, he needs to be certified public accountant. https://t.co/IBCSjOdX2P

— Noemi L. Dado (@momblogger) August 27, 2021
TV personality Kiko Rustia also felt the same way, noting how Duterte defends his minions and allies whenever they are accused of corruption.
Sinong inulul mo?

Mga kawalanghiyaan nyo nga ng partido at kaalyado mo ngayon di mapigilan eh.

Mukha mo Audit.

— kiko rustia (@kikorustia) August 27, 2021
Former PTV-4 host Jules Guiang ridiculed Duterte by tweeting, "Audit mo sa sarili mo is like post mo like mo."
Audit mo sarili mo is like post mo like mo.

— Jules Guiang (@julesguiang) August 27, 2021
Paeng Lopez, a campaigner at non-profit Health Care Without Harm, even described Duterte's words to be a "con" and a "scam."
This is a con. This is a budol. This is a scam.#DuterteScammer#DuterteSinungaling https://t.co/miN4utb0ik pic.twitter.com/4ZYHPZFmfC

— paeng lopez (@paengLopez) August 26, 2021
Meanwhile, Senator Nancy Binay said Friday that the VP has no auditing powers as it is not part of a Vice President's power and function.
"Coming from my experience as the daughter of a former vice president, I don't think function ng vice president [ang mag-audit.] Hindi kasama sa powers and function ng vice president ang mag-audit," explained the Senator.
Furthermore, Binay pointed that the auditing power was "given specifically to COA.
"I don't think he can do that," Binay said.