On August 31, 2021, a netizen on Facebook posted her terrible commuting experience.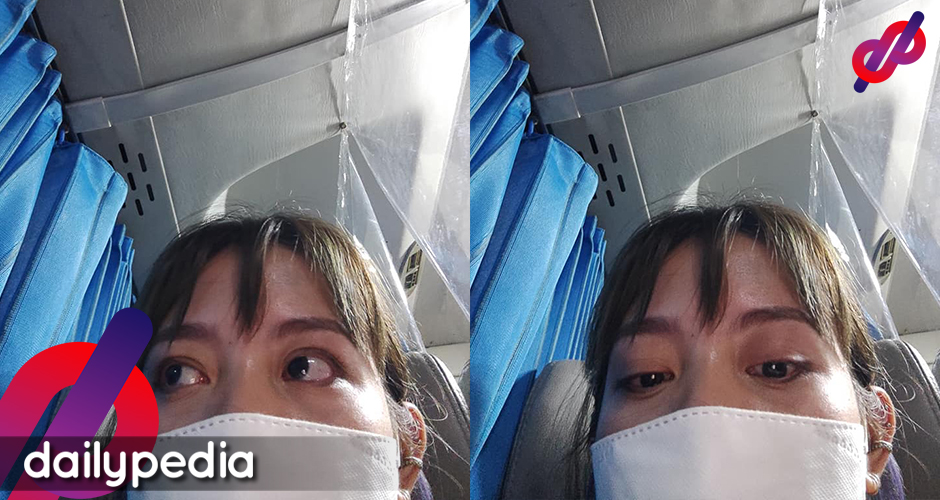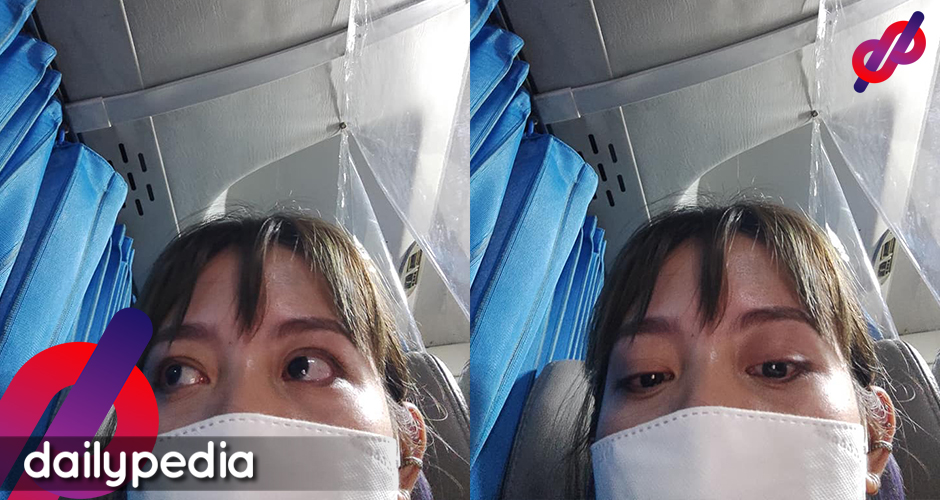 The post went viral and garnered 154,000 sad reactions, 60,000 angry reactions, and 138,000 shares.
Abby Nicasio Bautista, a twenty-three-year-old woman, posted her experience with a bus driver and conductor on her personal Facebook account while commuting from Guadalupe, Manila, to Cubao, Quezon City.
Bautista shared that when she sat down, the conductor immediately sat on the chair next to her.
"6pm. Galing ako ng Guadalupe. Sumakay nalang ako ng bus since mababa potassium ko panay hagdan sa may MRT syempre mahirap humakbang mahina tuhod ko. Sumakay ako ng bus pa-Cubao. Pag upong pag-upo ko, tinabihan ako nung konduktor," Bautista narrated her experience on the post.
When the bus arrived at Santolan, all the passengers got off the bus. That is the time when the conductor and bus driver started to talk with her.
Bautista shared, "Pagdating ng Santolan dun na nya ko kinausap tsaka nung driver since bumaba lahat nung pasahero. Pinipilit nila ko sumama sakanila."
She planned to go down to Cubao, but they did not stop. They continued until they reached Quezon City. She also shared that they forced her to go with them again when they arrived at Quezon City. The bus driver and conductor said that they would go straight to the monument for a while.
At that time, she was shaking because of fear. According to her, she could not call or text someone since the conductor sat next to her.
She shared that, "Dun narin nag-start na hawak hawakan nya ko (three crying emojis). Di ako makagalaw sa takot. Dalawang lalaki yon tapos humaharurot pa yung bus. Tas sabi wag na daw ako umuwi, mas masaya daw sila kasama."
She also could not believe that the teenager could maliciously stare at her at the age of sixteen.
When they arrived at QMART at 7 PM, they had to stop because police and passengers were waiting.
"Tumayo saglit yung konduktor tapos yung babae na sumakay tumabi sakin. Sa sobrang takot ko nanginginig ako nagtype sa phone ko para ipakita sa katabi ko na babae (3rd pic). Nanlaki mata nya tas nung nakarating na kami sa bababaan nya, hinawakan nya ko sa kamay tas pinauna nya ko bumaba. (Thankyou ate kung sino ka man. (crying emoji) Pagbabang pagbaba ko bumaba din yung konduktor tinatawag ako," Bautista shared how she escaped the situation with the help of another woman.
She also shared how overwhelmed she was with fear, "Iyak ako ng iyak pagbaba ko. Di na ko lumingon takbo nako agad makalayo lang sa bus nayon. (crying emoji) Diko na natingnan yung plate number. (crying emoji)."
At the end of her post, she advised other women to be wary when commuting, especially that anywhere and anytime, there are perverts.
"Sa mga babae jan na bumabyahe ingat po tayo kahit saan lugar. Lakasan nyo loob nyo. Kahit saan maraming manyak. Kung ano man suot mo, payat ka man o mataba, matanda o bata, wala kang ligtas sa mga mata ng manyak. Kaya doble ingat din po kayo kung maaari wag kayo bumyahe ng mag-isa. (sad emoji)."