The G-Story 12.5-inch integrated LED monitor for Xbox Series X is now available in the Philippines via DataBlitz.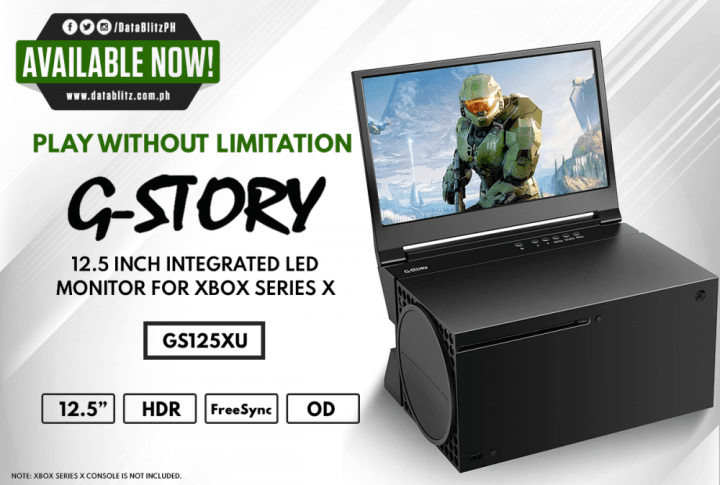 The G-Story integrated LED monitor sports a 12.5-inch IPS panel with a 3840 x 2160 resolution. The portable monitor has a 99% sRGB color space with HDR technology and features FreeSync technology that eliminates tearing and stuttering. The integrated monitor also works with other devices such as Laptops, iPads, Nintendo Switches and so on. For audio, the portable monitor is equipped with two 2.5W stereo speakers that produce 360° sound, it also supports a 3.5mm audio jack.
In terms of connectivity, it supports two HDMI ports. Note that the HDMI port 1 supports 30Hz – 120Hz screen refresh rates, but will be limited to a 1080P resolution when using 120Hz refresh rates. On the other hand the second HDMI port can support 4K resolutions at 60Hz refresh rates. The product's dimension sit at 65 x 8.18 x 6.3inch and weigh in at 65lbs.