Globe Telecom has cautioned its customers not to engage in offers of SIM registration assistance spreading online.
According to Globe, there are already numerous reports of individuals offering services through social media with or without a fee. These individuals are requesting personal information such as the subscriber's name, photo, valid ID, birthday, cell phone number, and address 'in aid' of the SIM registration process.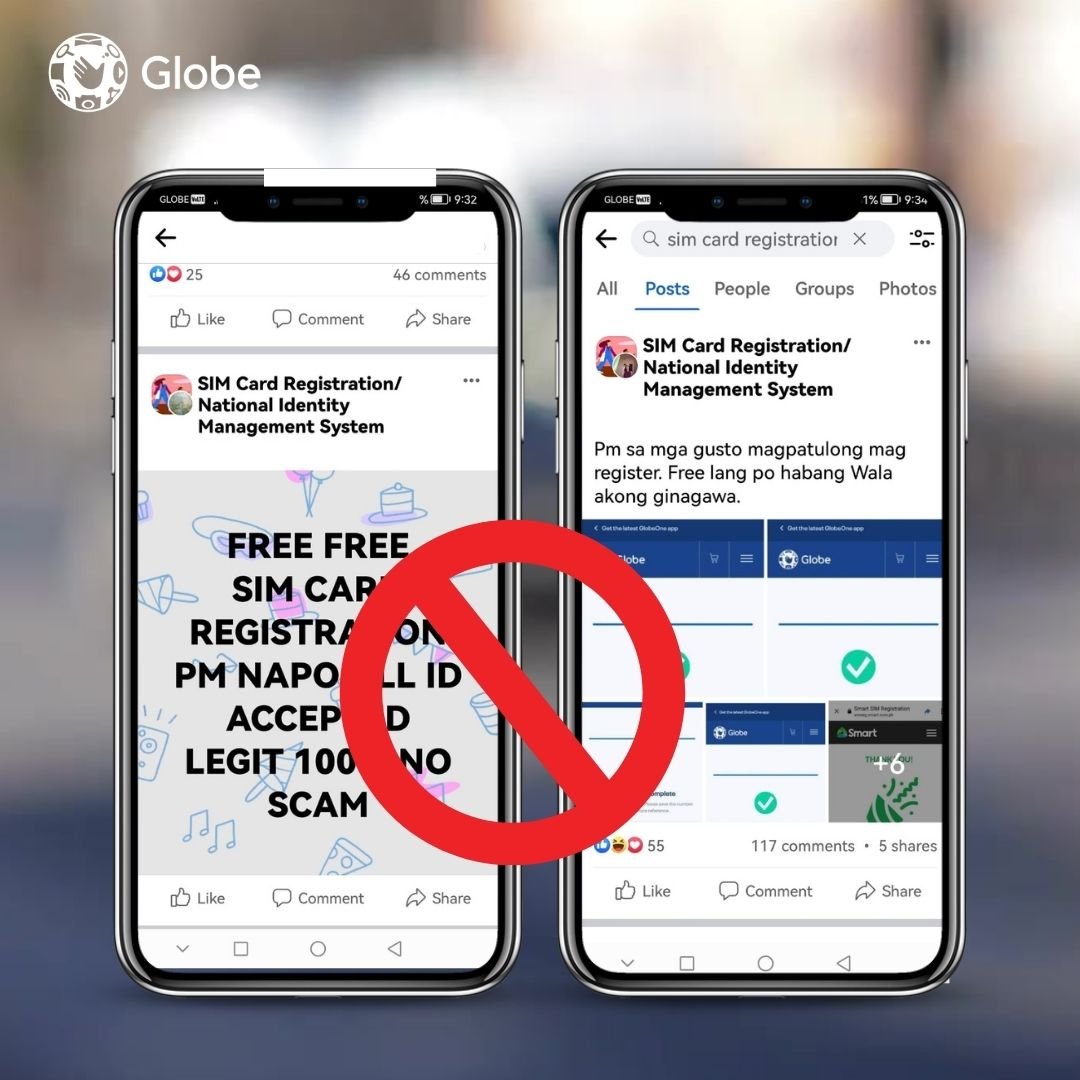 Such info, when in wrong hands, can lead to fraudulent activities, including identity theft and stealing money.
Instead of seeking help from unknown individuals, Globe reiterated to head over to official channels to register their SIM for free. Alternatively, they may ask a trusted family member or a friend for assistance.

Registering via their GlobeOne app also starts this month. By February 2023, Globe will also put up assisted registration sites for senior citizens, persons with disabilities, pregnant women and users of feature phones. They will announce the list of their SIM registration sites through their official website 'in the coming weeks'.
The Globe network has 87.9 million SIMs to register and over 7 million are registered so far, according to them.
Customers are encouraged to register before the deadline on April 26, 2023 to avoid risk of SIM deactivation.