Huawei officially unveiled a new addition to their Freebuds TWS lineup, the Huawei Freebuds Lipstick.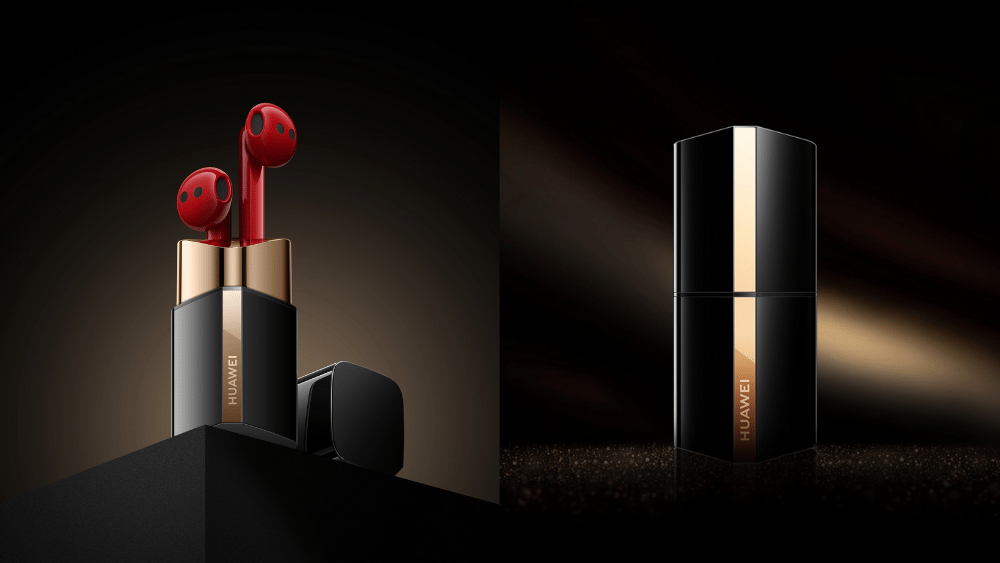 The Huawei Freebuds Lipstick sports Active Noise Cancellation (ANC) 2.0 and 14.3mm LCP dynamic drivers that allow for what Huawei claims as open-fit ANC and high-resolution audio quality with up to a 40 kHz frequency range.
According to Huawei, the open-fit ANC technology provides for a customized noise cancellation effect, which reduces low-frequency ambient noise through detecting the shape of your inner ear and wearing style. As for connectivity, it supports Bluetooth 5.2 and a 90ms latency on EMUI smartphones.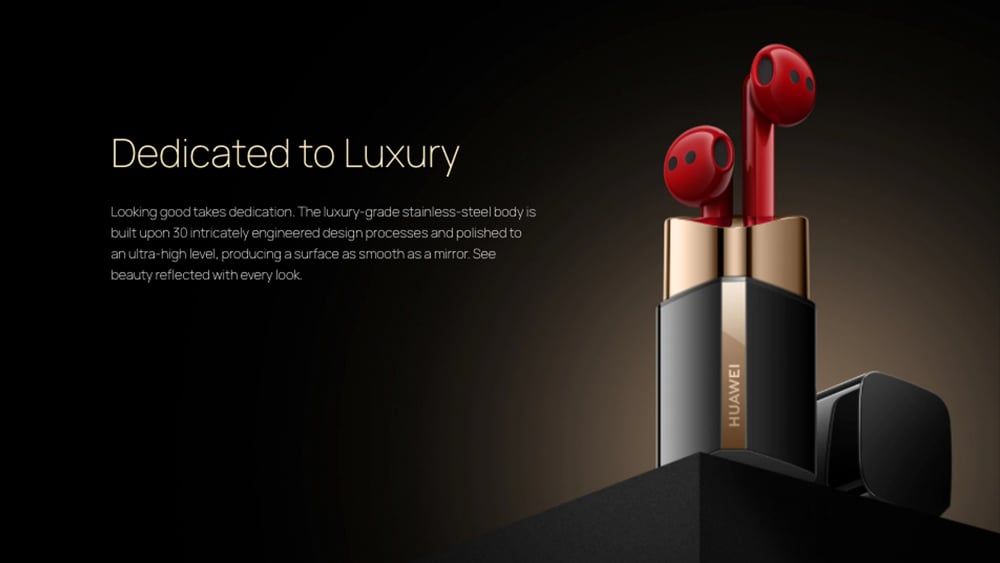 For design, the Huawei Freebuds Lipstick mimics a lipstick build, which Huawei claims as "Fashion out of the box." It adopts a "luxury-grade stainless-steel" black and gold body, which is refined and polished to provide a smooth mirror-like surface. On the other hand, the earbuds opt-in for a vibrant red hue to simulate the actual cosmetic product. To further adapt its fashionable aesthetic, the TWS earbuds come in a scented gift box that Huawei touts as "The Scent of Romance".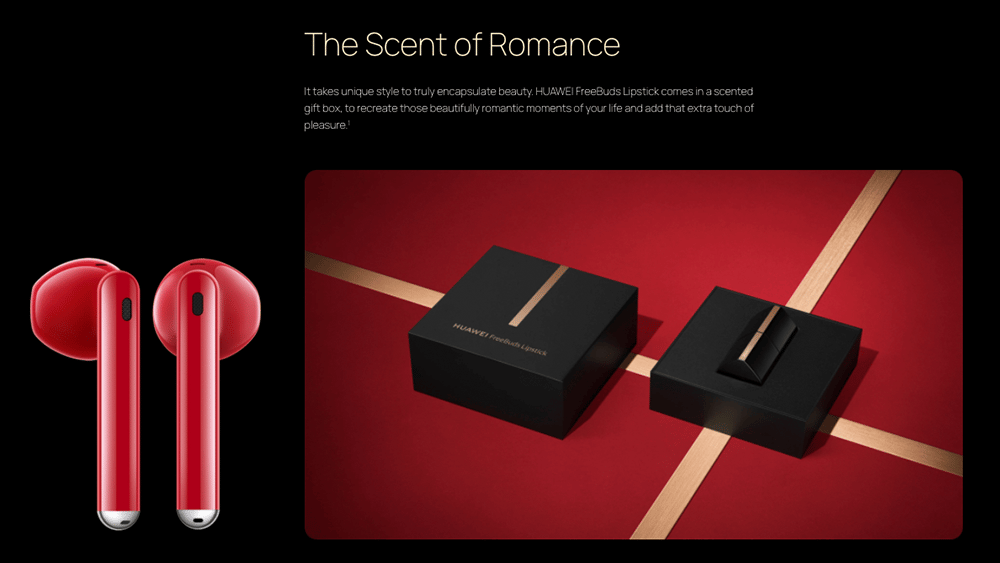 The earbuds weigh in at 4.1g each and last up to 2.5 hours (earbuds only) and 4 hours (with charging case) with ANC on. On the other hand, with ANC disabled, the earbuds can last up to 4 hours (earbuds only) and 22 hours (with charging case). As for charging times, the earbuds and charging case (without earbuds) can be fully charged in an hour (approx). They also sport an IPX4 rating.