Having a competitive advantage in gaming these days is all the rage. Having the best keyboard, the lightest mouse, or even having the fastest monitor are the things that people look for when they want to be the best at a certain game. None of these compare to having the best graphics card, though. Having a powerful graphics card gives you that much of a competitive advantage over other people in so many things, not just games. From rendering videos, photos, and so much more, having a strong graphics card just makes life so much easier for you.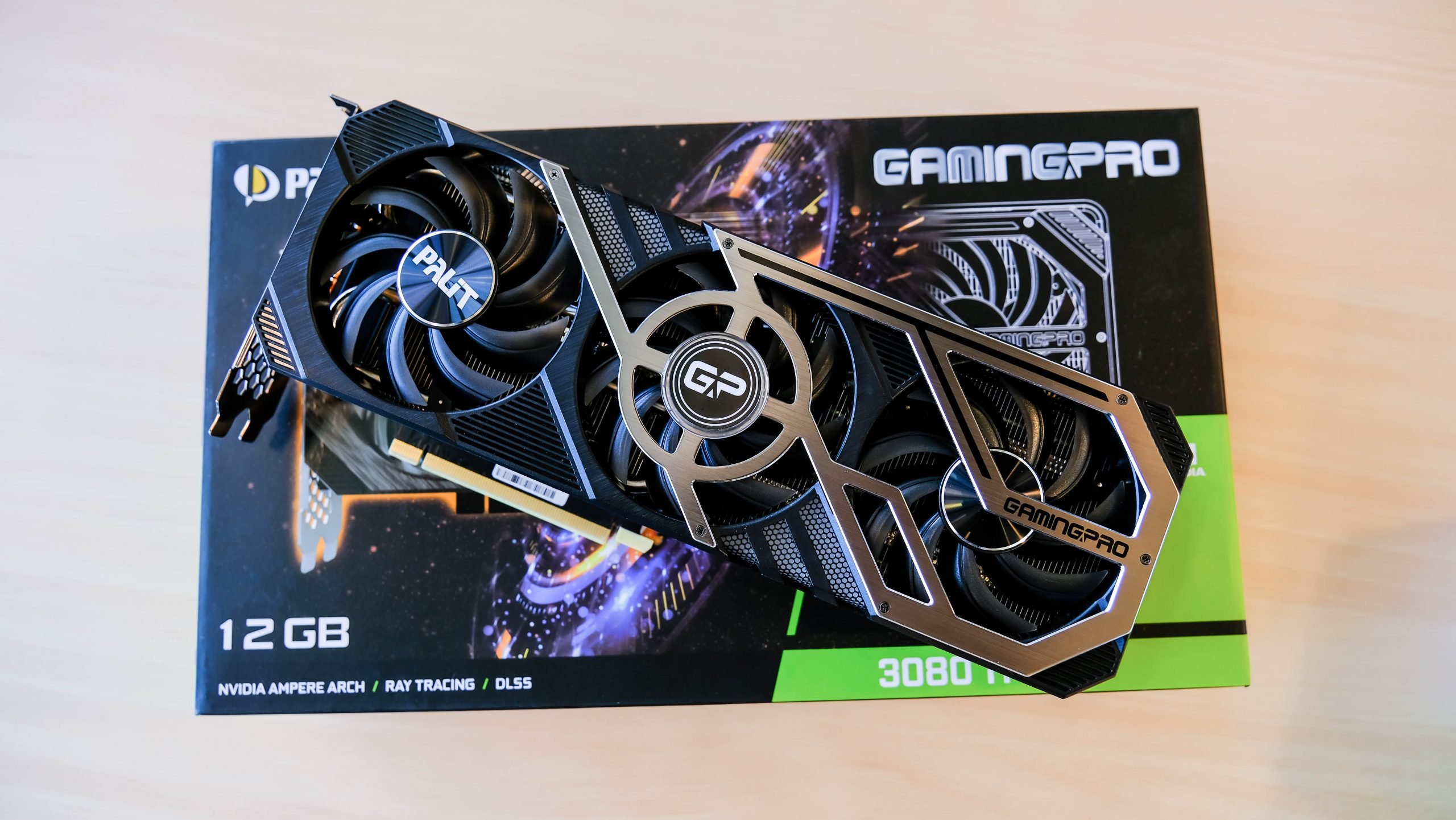 Enter the Palit GeForce RTX™ 3080 Ti GamingPro. This graphics card gives you the power to do more in all of your tasks. I, for one, love how much it has made my gaming experience that much better. My personal rig consists of a 165hz monitor; my old graphics card couldn't even come close to 165 FPS in a lot of triple-A titles. I play a lot of Call of Duty: Warzone, and using my old card, I had to turn settings down to low just to increase my FPS to be able to at least come near that 144 FPS-165 FPS number. With this GeForce RTX™ 3080 Ti? Not a problem. All my settings can be turned up, and I still will have the best frame rates for my games running at the best resolutions. All my games at 2560×1440 run at high to ultra settings with this graphics card, and it does so without a hitch. It gives me stunning visuals as well as incredibly fast frame rates.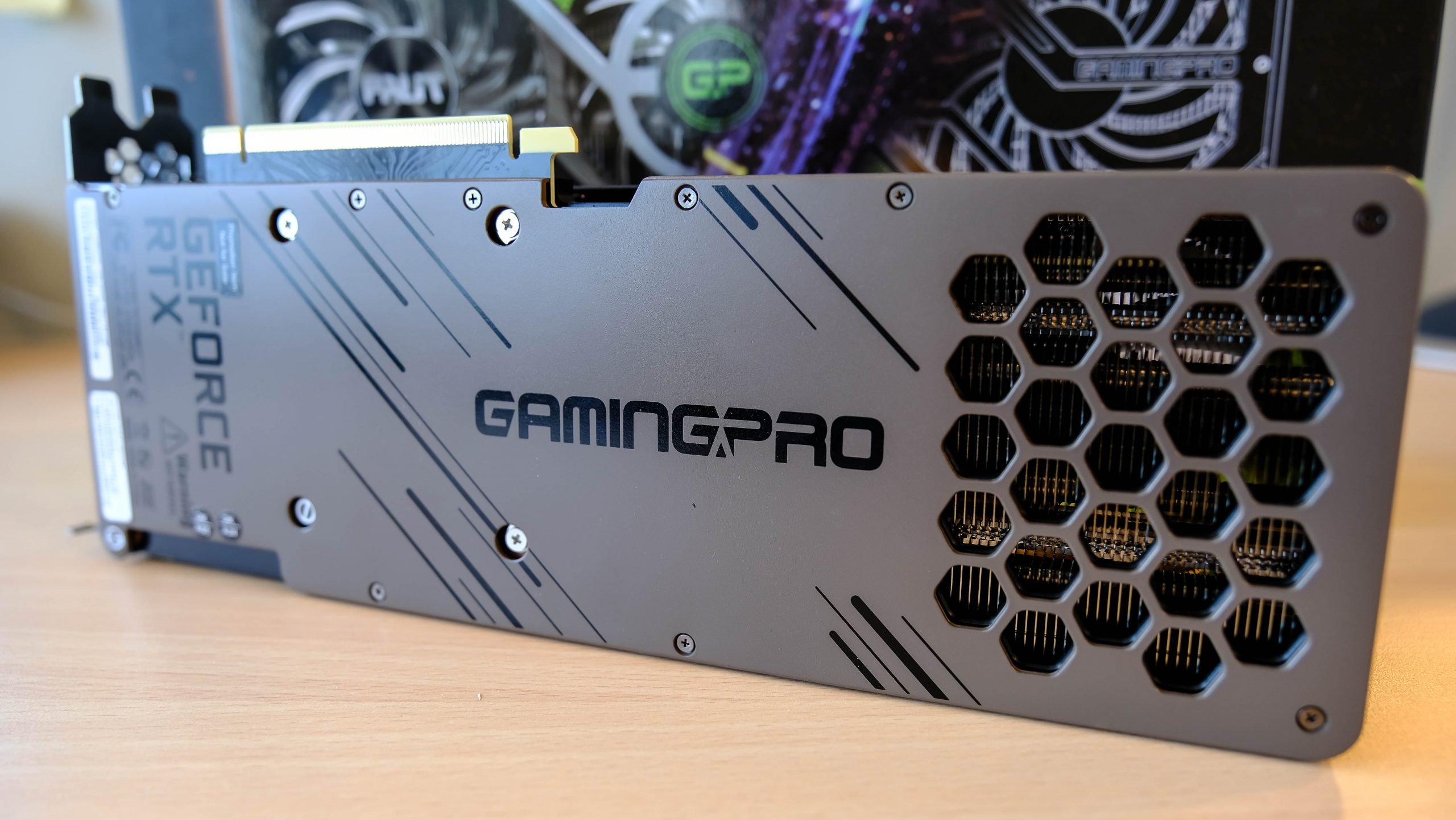 One of the questions I get asked a lot is if it gets hot. A lot of people equate the amount of power this has to extremely high temperatures for their PC. I'm glad to say that it does not heat up. With the added technology of its Double U Heat Pipe, the card dissipates heat efficiently. What does that mean in numbers, though? It means 20 percent more heat dissipation and up to 5°C of temperature reduction. That is a big deal when it comes to thermal performance as every degree counts, right? In my experience, it barely reached the 80°C mark under heavy load. And if you're like me, who likes to keep my rig as quiet as possible? The Palit GeForce RTX™ 3080 Ti GamingPro has got you covered. It also has two die-casted molded plates that fully cover the circuit board and directly attach to all the hot spots on the PCB that optimizes heat dissipation and extra protection. I barely hear any noise from my computer as a game the night away, thanks to its efficient and quiet fans. It also has this awesome 0-dB TECH that turns the fans off when they aren't needed and will turn them on when doing heavier tasks.
For more details about the Double U Heat Pipe and how this amazing technology works, all you have to do is check this video out!
How does it really perform, though? The numbers really don't lie when it comes to using this graphics card. They say it has twice the power of the older flagship, the GeForce® GTX™ 1080ti, and they weren't kidding. Check out these benchmark numbers!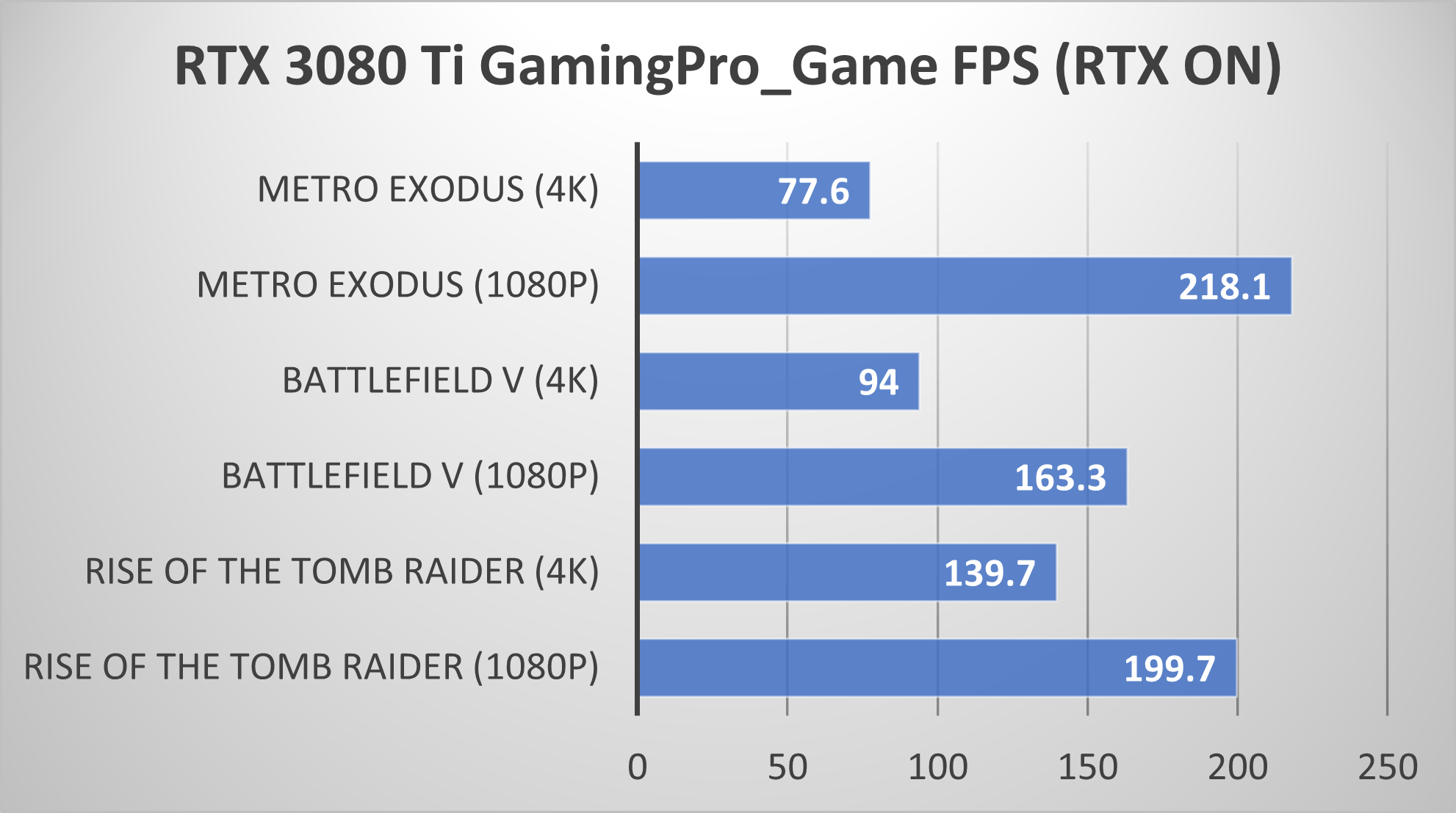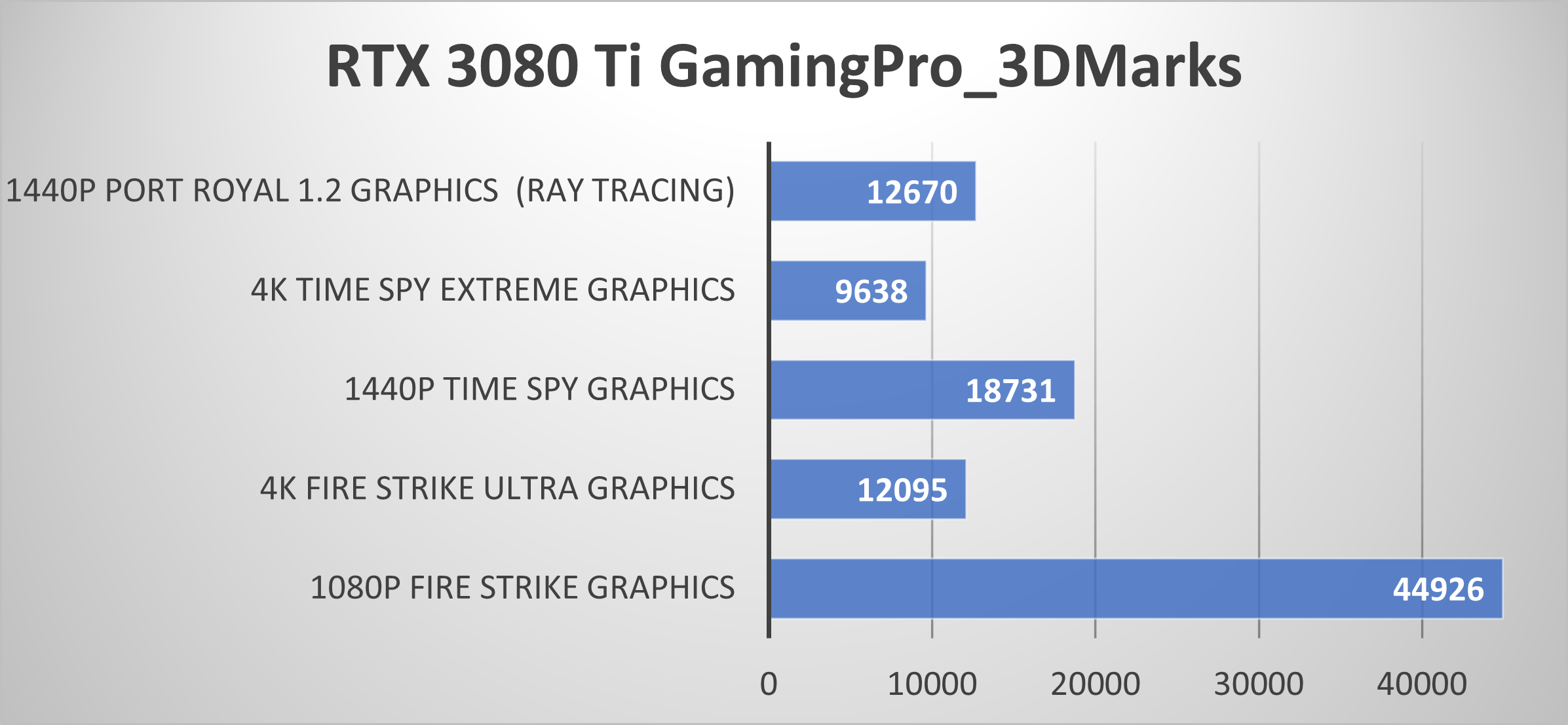 It's just simply undeniable that the GeForce RTX™ 3080 Ti is one of the best cards out there. The best part of it is that it doesn't just stop with raw numbers and power. The technology that is in this card helps you in so many ways. For example, I like to try to squeeze as much FPS as I can in any game but at the same time finding the best quality settings so that I have amazing visuals every time I look at my monitor. NVIDIA DLSS does that for me. Included in all RTX graphics cards, DLSS basically uses AI to upscale lower resolution images for higher resolution monitors. The dedicated Tensor Cores in each RTX card give you amazing performance but, at the same time, uses the power of AI to give you the best image quality possible.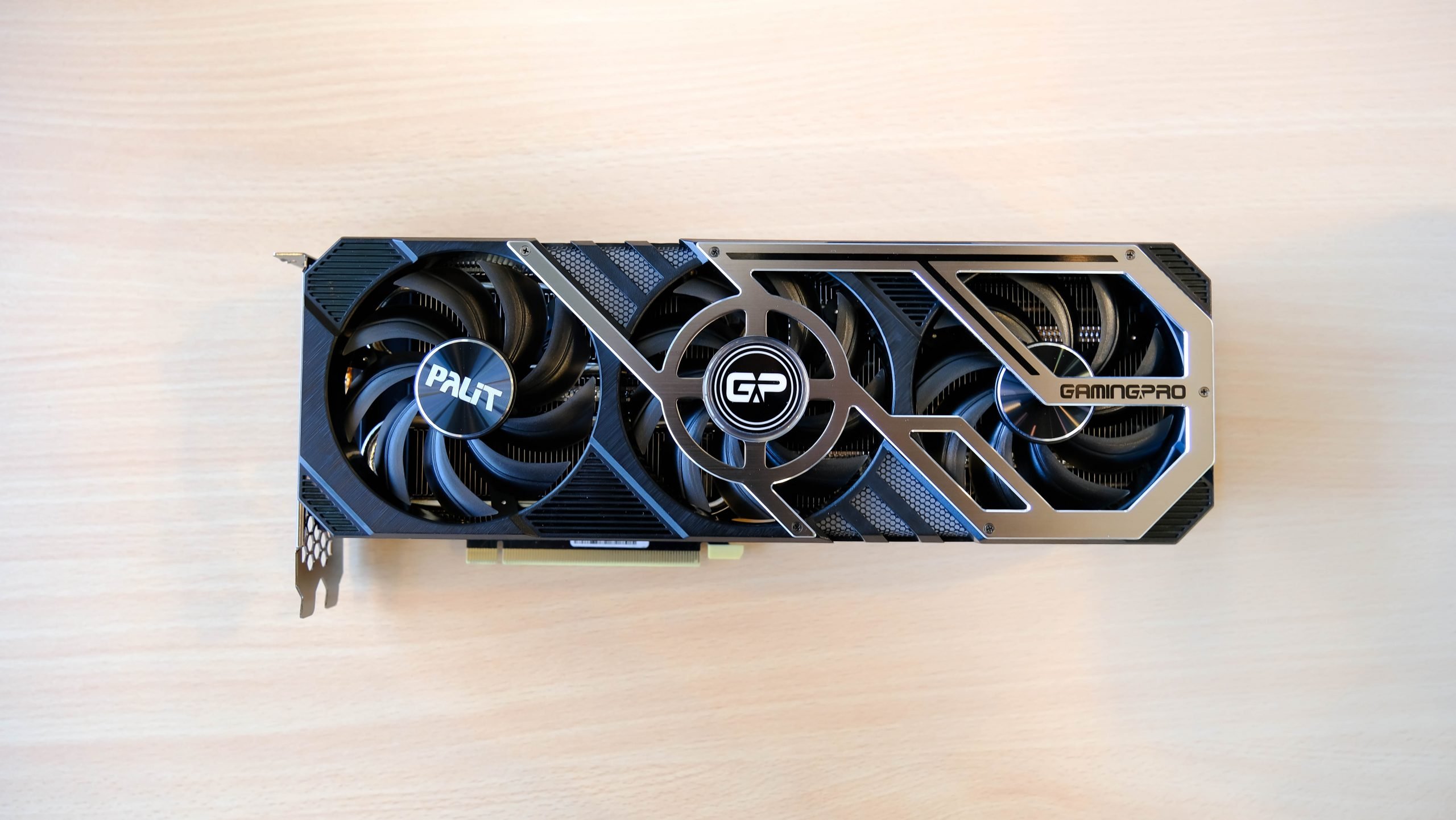 And speaking of getting the best image possible, the GeForce RTX™ 3080 Ti will never struggle when turning Ray-Tracing on. I came from a GeForce RTX™ 2060 Super, and whenever I would turn Ray-Tracing on in my games, the performance hit just didn't make sense for me. Yes, I would have a beautiful image on my screen, but it sacrifices all that FPS. I don't have to make that compromise with the GeForce RTX™ 3080 Ti. I just simply turn it on and immerse myself in the game. Ray-Tracing just adds all that visual goodness that makes you lose yourself in whatever game you are playing. And if you're wondering which games support DLSS and Ray-Tracing, then you don't have to worry. The most popular games, such as Red Dead Redemption 2 and Rust, support DLSS, while games like Doom: Eternal and Call of Duty have support for both DLSS and Ray-Tracing.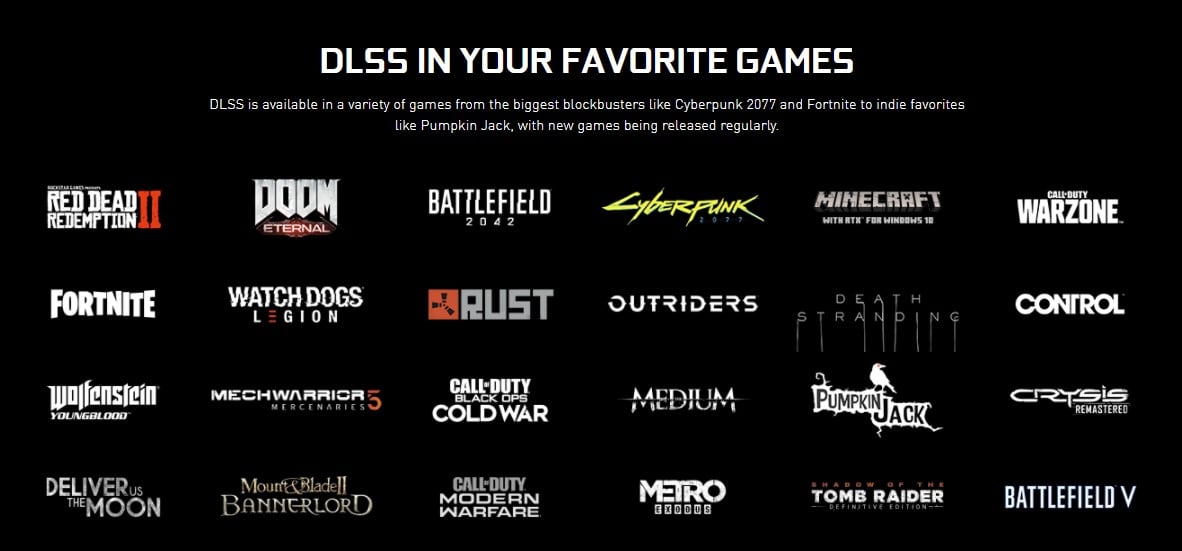 There is nothing more that you would want in a graphics card such as this. Look at the beautiful form factor? I love how it can fit in so many different kinds of PC cases. It's a compact and really eye-catching triple fan design. I plan to buy a vertical mount for this so that I can show it off to people when they see my PC.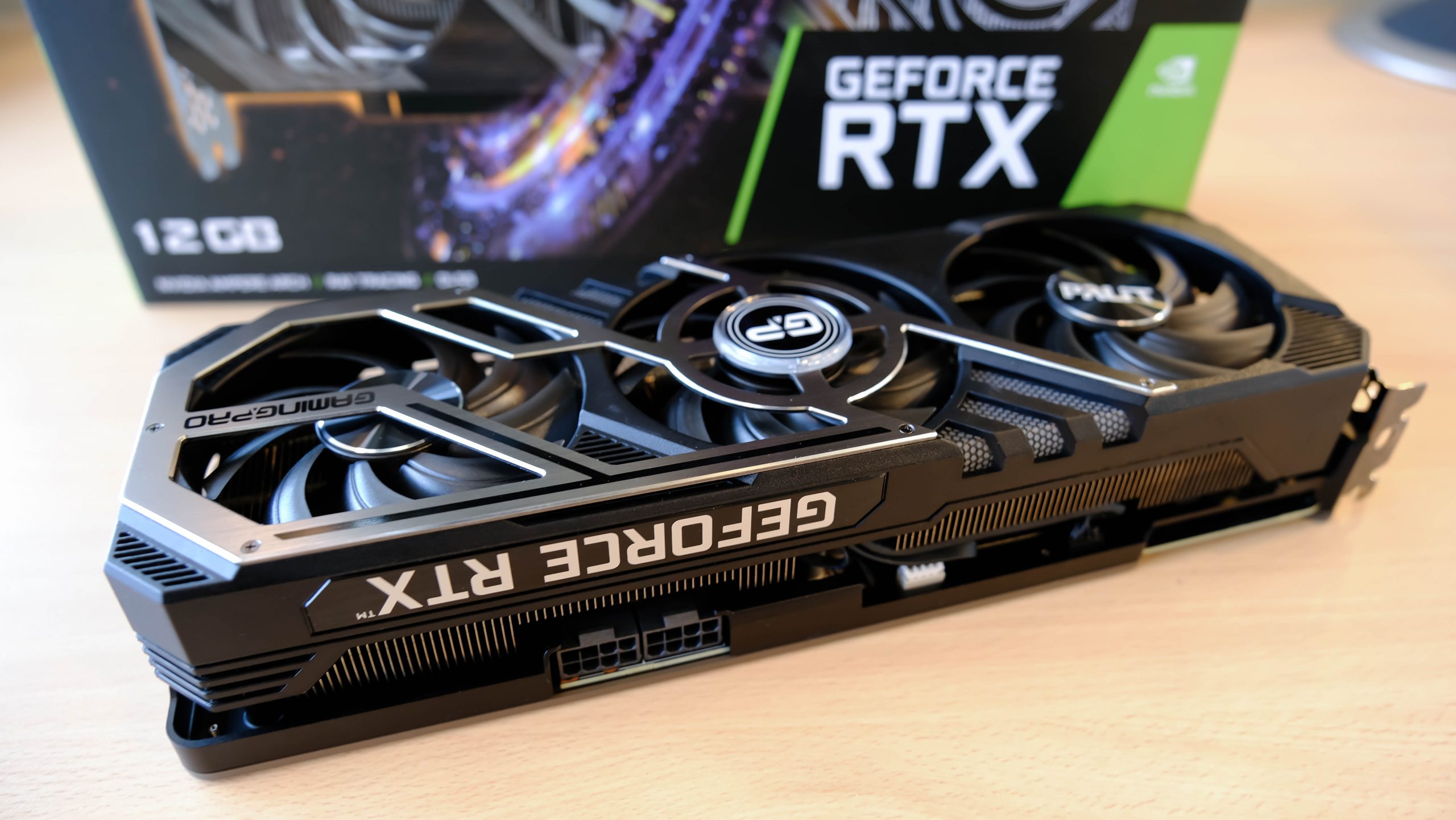 The Palit RTX™ 3080 Ti Gaming Pro has all the power you need for a flagship graphics card. It's a no-compromise solution. I never once adjusted my settings. Just turn everything to max or ultra, then I just play the game. If you need that competitive advantage in your games, then the Palit RTX™ 3080 Ti Gaming Pro is the only choice you need.
The good news doesn't end there, though! Palit is giving away a Palit RTX™ 3080 Ti Gaming Pro! Here are the mechanics.
Terms & Conditions
This giveaway is open to Filipino residents only.
Your Facebook post should be set to Public.
The event ends on October 31, 2021. One lucky winner will be announced on Palit's Facebook page by November 5, 2021.
The giveaway prize does not have a warranty. If DOA occurs due to shipping, the recipient should contact Palit within 3 days.