DJI has just announced the latest in their action camera lineup, the Action 2. Featuring a completely redesigned look, the Action 2 features a new magnetic system where accessories and additional parts can attach.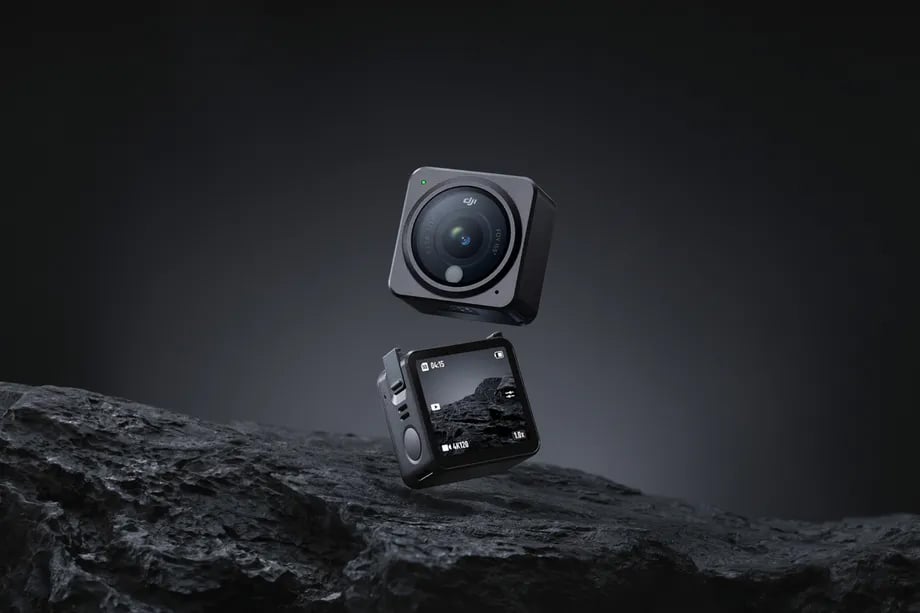 The camera has a 12MP sensor capable of shooting up to 4K, a 155-degree field of view lens, and a 1.76-inch OLED touchscreen protected by Gorilla Glass. In addition, you can attach other accessories such as another touchscreen, an extra battery, or other mounts that let you attach it to compatible GoPro mounts.
The Action 2 weighs 53g and has 32GB of storage, expandable via microSD card. Furthermore, the camera features electronic stabilization, horizon leveling, a color temperature sensor, and possible function as a webcam.