DJI launched today their newest gimbal, the RS 3 Mini. A lighter and more compact travel-friendly gimbal. Unlike the PRO series of the RS, the DJI RS 3 Mini weighs only 795g (1.75lbs) in portrait mode, which is approximately 50% lighter than its bigger brother DJI RS 3 Pro and 40% lighter than the RS 3.
Plus, when you add in the plate it's just 850g, still very light.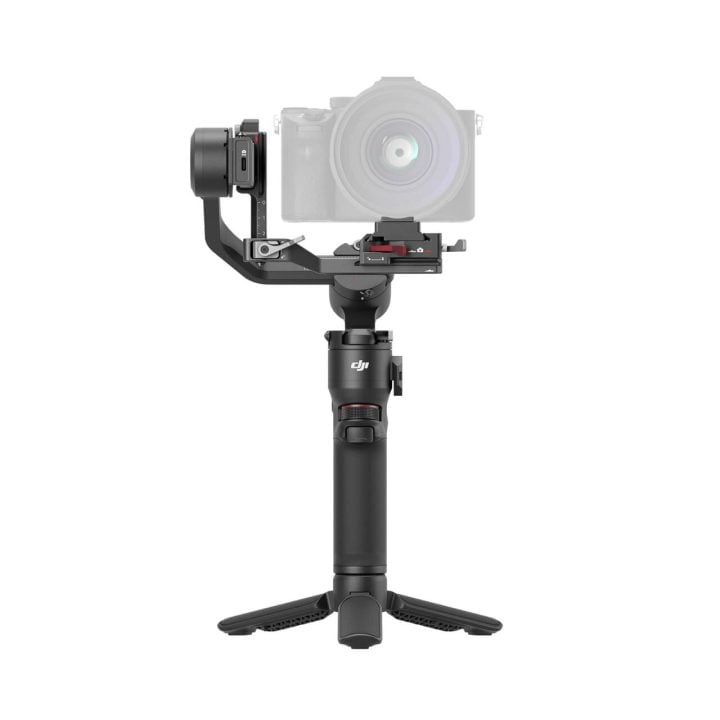 This gimbal can hold a camera weighing up to 2kg, making it a versatile tool for all creators, from amateur photographers to professional videographers.
DJI RS 3 Mini Video Introduction
One of the highlight new features of the DJI RS 3 Mini is now using the 3rd-Gen RS Stabilization algorithm as the RS 3 Pro, allowing for smoother and better stable footage.

Even having a smaller and more compact form factor, it still has a payload capacity of up to 2kg (4.4 lbs). DJI boasts that it supports most of the new mainstream full-frame or APS-C mirror cameras like Sny A7S3/A7M/A7C with a FE 24-70mm F2.8 Lens. A Panasonic S5 + L20-60mm F3.5-5.6 and a Canon EOS R5 + RF 24-70mm F2.8 Lens. You can check the full list of compatible cameras.
In terms of tech, it has Subject Circling, Subject Tracking and 3D Roll 360, plus it supports portrait or vertical mode. Not only that, it now comes with a Bluetooth Shutter Button that was first integrated on the RS 3 Pro.
Quick switch mode button for PF, PTF and FPV Mode. At the same time, the screen is a 1.4″ Full-color touchscreen and is to last up to 10 hours of straight usage.
DJI RS 3 Mini is now available for purchase with a suggested retail price for Standard Edition is priced at only USD $369 (~20k+) while the Creator combo is USD $698 (~38k+). Availability in the Philippines is yet to be announced.
DJI RS 3 Mini Specs:
1.4″ Full-Color Touchscreen
795g (1.75lbs) Lightweight Design
2kg Max Payload
Supports A7 + 24-70mm F2.8 GM
Bluetooth Shutter Control
3rd-Gen RS Stabilization Algorithm
Native Vertical Shooting
Bluetooth 5.1
USB-C Charging Port
2450 mAh (up to 10hrs shooting time)