Seagate recently released in the Philippines its limited-edition Marvel's Spider-Man external HDD, commemorating, Spider-Man, Ghost-Spider (aka Gwen Stacy), and Miles Morales. Seagate was nice enough to send us all three so we can try them out. Read our hands-on below.
The Seagate limited-edition Marvel's Spider-Man external HDDs are part of the company's special edition FireCuda gaming drives and are officially licensed from Marvel. The package comes with the hard drive, USB 3.2 Gen 1 braided cable, Spider-Man and Seagate FireCuda stickers, and manual.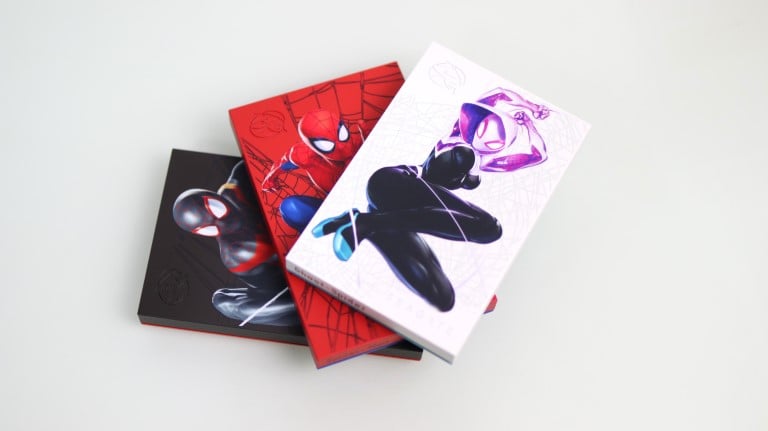 The hard drives are made of high-quality plastic with a soft, textured finish. It has the FireCuda logo etched on the top left and the Seagate logo on the lower right.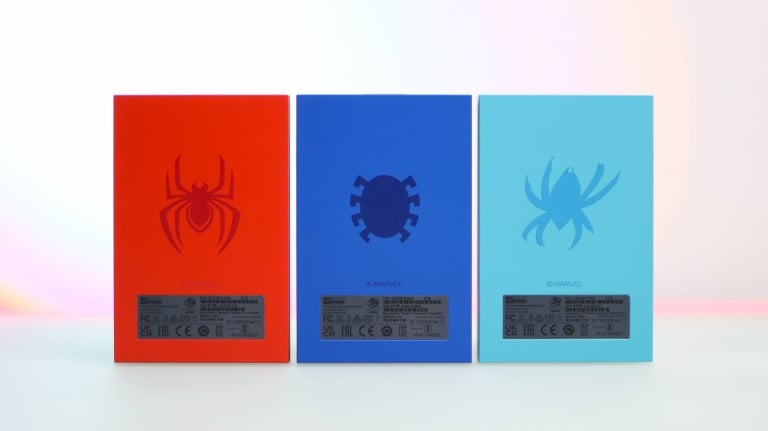 The main highlight of the design is the printed character at the top and the embossed web pattern. Flip it on its back and you'll see the embossed "Spider" logo of the respective character. If you look at the bottom, you'll see the name of the characters. It's a quality paint job and something that won't easily chip off or fade.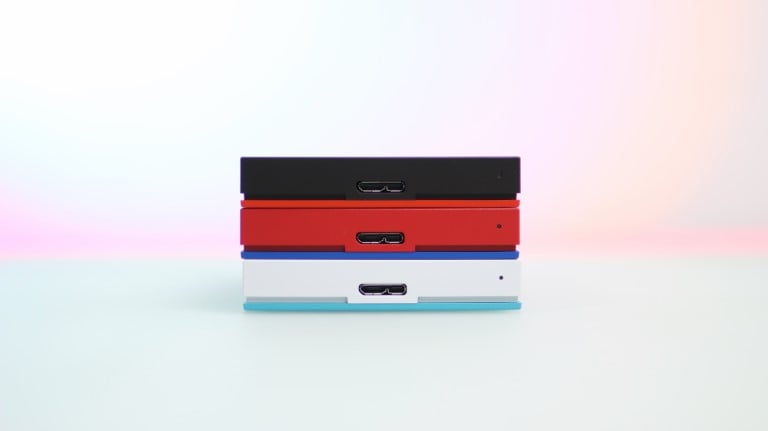 Found on top of the drives are the USB 3.2 Gen 1 port and the LED indicator.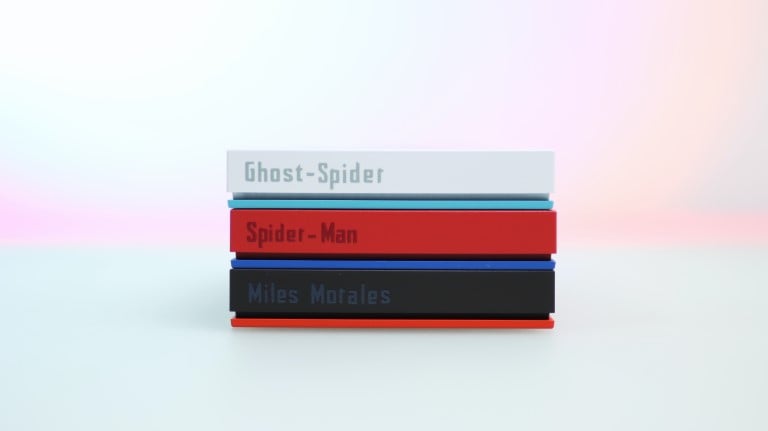 Each design has a different two-toned color. The Spider-Man model is red with a blue bottom, the Miles Morales is black with red bottom, while Ghost-Spider is white with a sky-blue bottom.
Another feature that makes these drives stand out is the customizable RGB LED lighting. Once plugged, the bottom area will light up. It would have been cooler, though, if all sides would light up.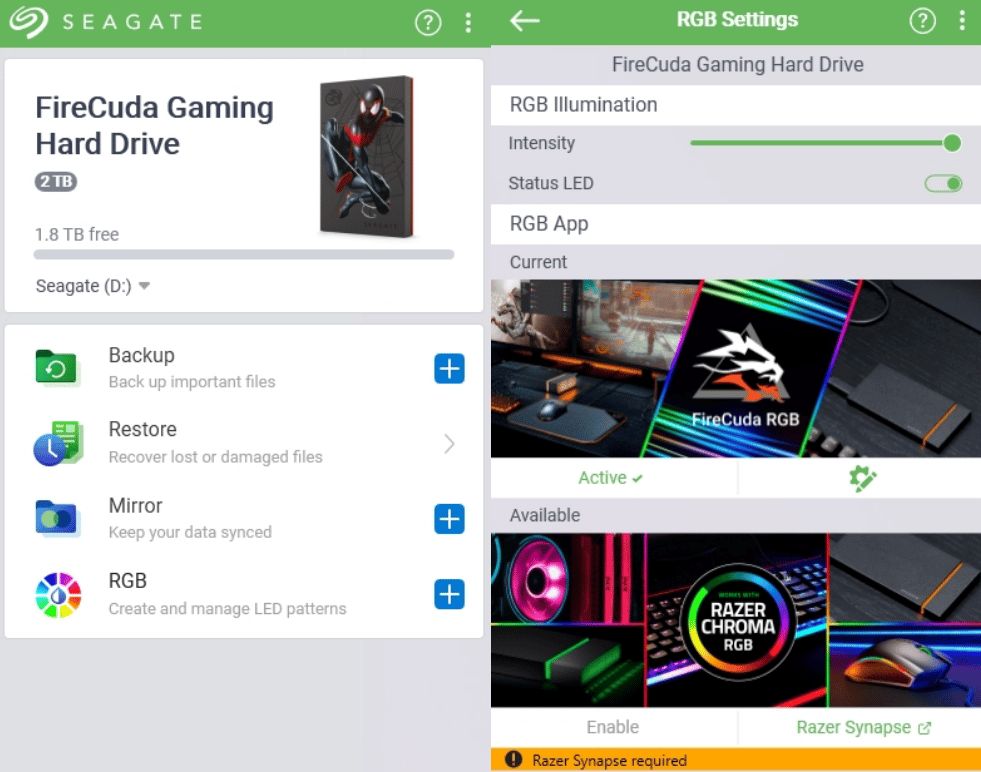 To customize the RGB, you'll need to download the Seagate Toolkit. From there, you can access other features such as backup, restore, mirror, and create and manage LED patterns.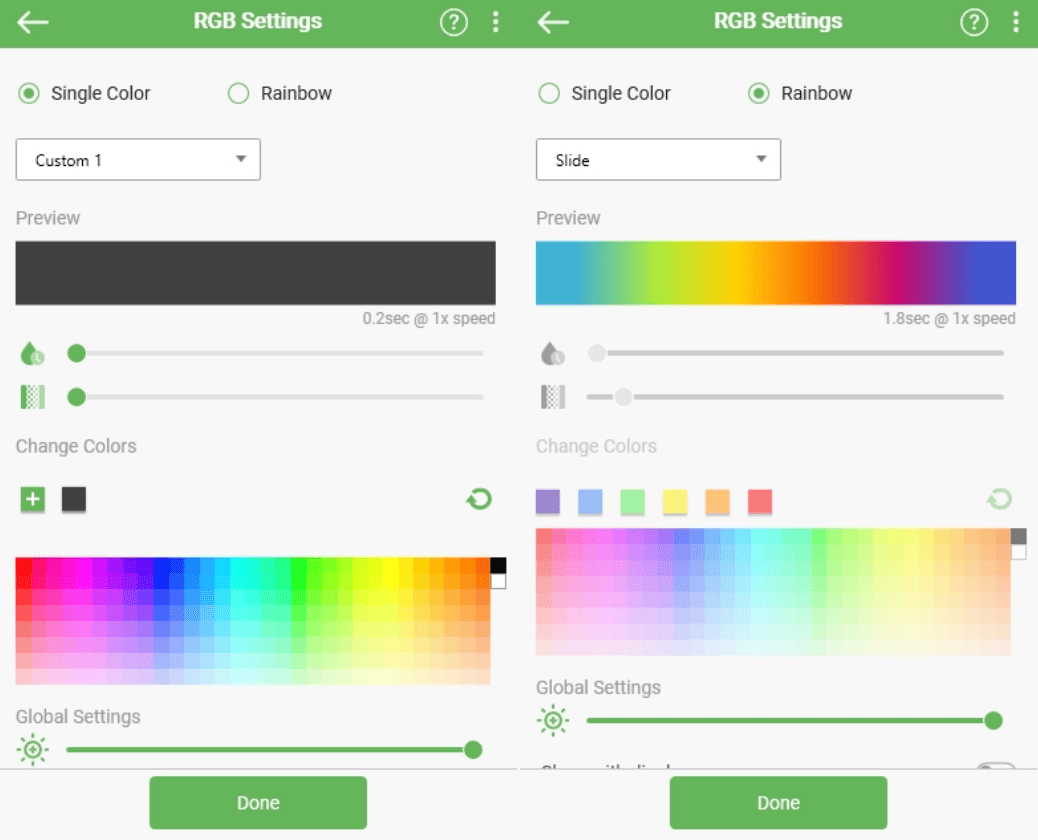 You can choose a single color or choose a pattern. It also supports Razer Chroma RGB, which is great if you already have Razer peripherals that also support it.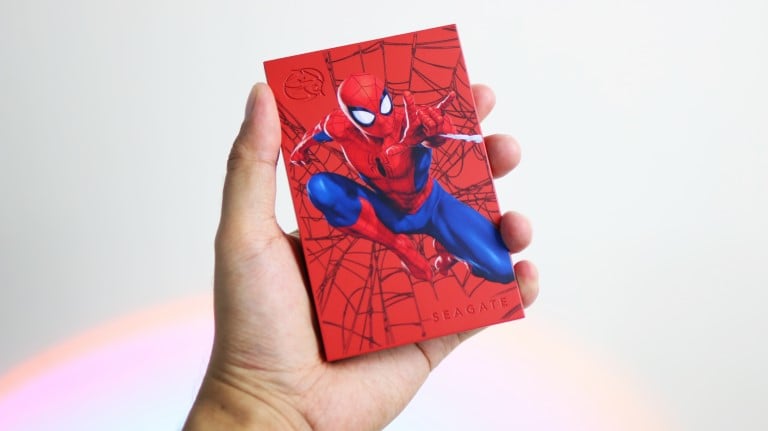 The drives have a 2TB capacity and are compatible with Windows PCs, Macs, PlayStation and Xbox. Crystal Disk Mark got us a maximum read spead of 138.85 MB/s and write speed of 136.50 MB/s. ATTO Disk Benchmark, on the other hand, got us a maximum read speed of 131.96 MB/s and a write speed of 132.21 MB/s. When it comes to file transfers, we copied 5GB file and it got us a maximum speed of 132 MB/s.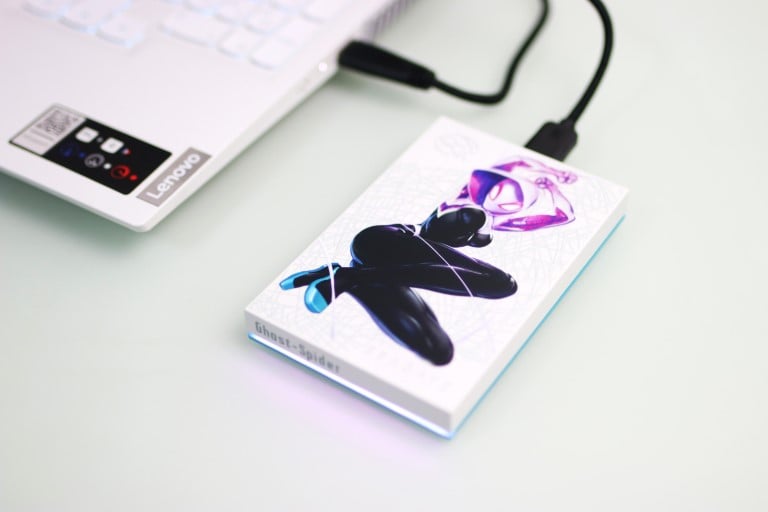 The Seagate Marvel's Spider-Man Special Edition is great for those looking for a high-capacity hard drive that offers something extra. They also include Seagate's three-year limited warranty and three-year of Rescue Data Recovery Services. They also include Seagate's DiscWizard and SeaTools diagnostic software which helps monitor the health and performance of your drive. Lastly, these are great additions to anyone who likes collecting Spider-Man merch.