There have been multiple reports from different BPI account holders of unauthorized transactions (debit or deductions) in their personal savings account in the past few hours.
Reports showed multiple small withdrawals that are un-accounted or unexplained.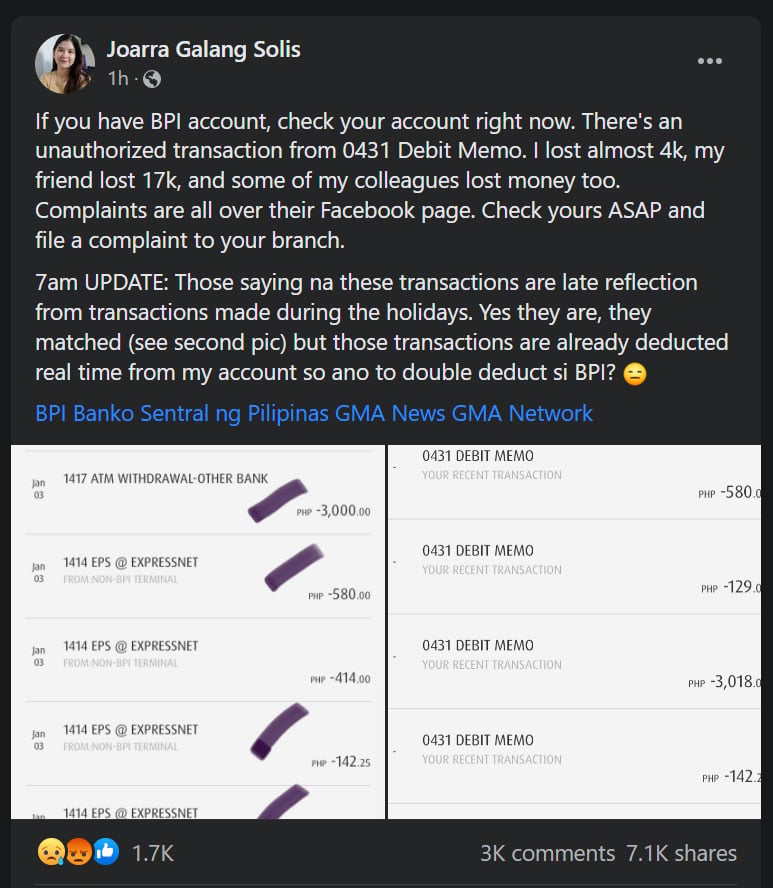 Several other people have made reports of similar transactions in their accounts. As of the moment, the BPI app and the website are down, inaccessible or erratic (perhaps due to the sudden volume of people logging in and checking their accounts).
ON our part, we've checked 3 out of the 4 BPI accounts that we have and found no unexplained deductions or withdrawals. We have yet to check the 4th one (most active account) but the BPI app is not so responsive.
This is a developing story, and will update once we get more information.
"Some ATM, CAM deposits, POS and e-commerce debit transactions from December 30 to 31, 2022 were posted twice. We are already working to reverse the duplicate transactions. Rest assured that your account is safe and secure," — BPI.