The Bangko Sentral ng Pilipinas (BSP) recently held the official full launch of the QR Ph Person-to-Merchant (P2M) digital payment stream. The rollout of QR Ph P2M builds on the country's successful adoption of QR Ph Person-to-Person (P2P) payments, its first use case for said technology. Hence, QR Ph P2M simplifies digital payments made by customers to merchants, enabling customers to transact with a broader range of businesses. Now, what else should we know about QR Ph? Let's dig deeper.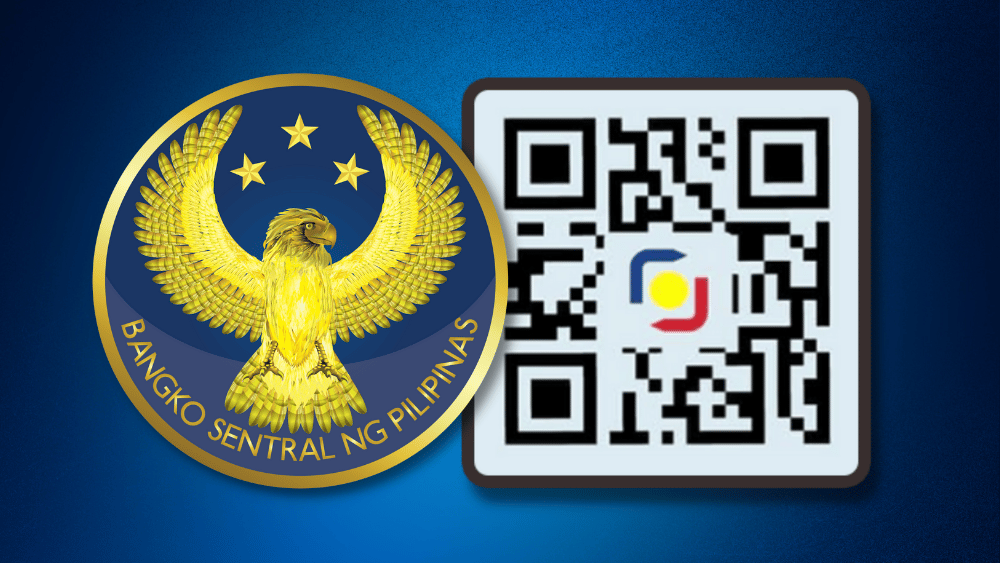 QR Code and QR Technology
QR code is a shorter term for Quick Response code. It is a two-dimensional image-based bar code capable of holding large amounts of information. QR codes store information through patterns of black dots and white spaces arranged in a square grid. It can be read by a smartphone QR scanner or mobile device that is equipped with a bar-code reader.
A QR code can be used to send and receive money, such as payment transactions, when personal and financial information is stored in it. More so, a recipient of the funds only needs to show their QR code to the payer or sender, who will scan the code to initiate the payment transaction.
The BSP recognizes that QR technology has emerged as the most convenient means of payment since it entails code scanning, which is faster and easier to do than bringing out a card, tapping, dipping, or swiping it, and signing a charge slip in most cases. Furthermore, consumers benefit from having faster, easier and cheaper payment options with greater convenience.
QR Ph as the National QR Code standard
The payment industry participants led by the Philippine Payments Management, Inc. (PPMI), under the guidance of the BSP, launched "QR Ph" in November 2019 as the National QR code standard.
The BSP required all payment service providers (PSPs) to adopt the national QR code standard, as provided in BSP Circular No. 1055, to reform the fragmented QR-driven payment solution into an interoperable payment mechanism. Thus, this approach is expected to substantially minimize the need for merchants and customers to maintain common accounts with payment service providers and for billers to display numerous QR codes.
In line with the Europay-Mastercard VISA (EMV) standard, the global standard for secure payments, QR Ph unifies the various domestic cashless payment schemes that make use of the QR code as a form factor. Hence, QR Ph allows a quick and safe method to pay, transfer to and receive funds from other banks and e-money accounts in the country.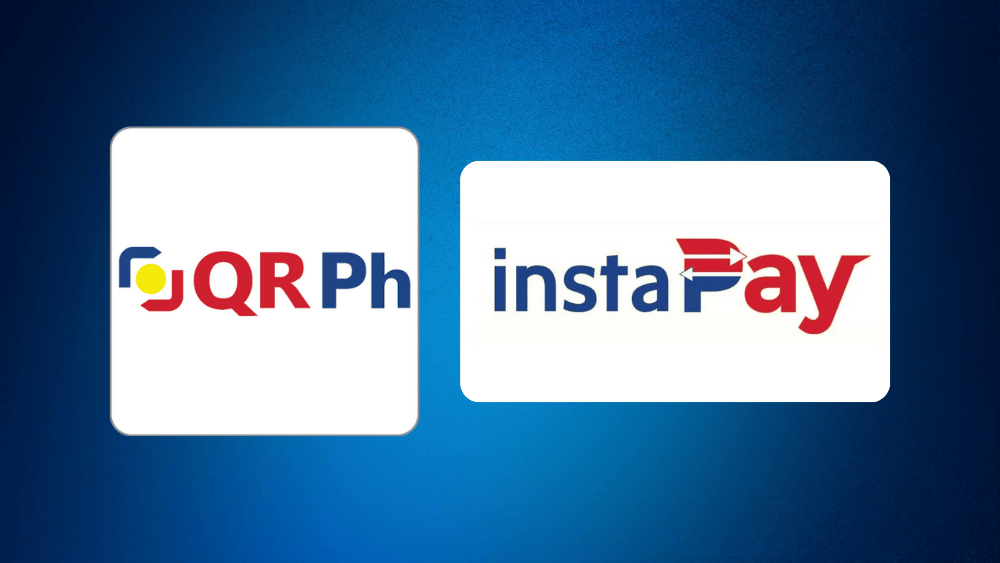 As mentioned, QR Ph was developed to adopt an interoperable common QR code that may be scanned and interpreted by any participating bank or non-bank e-money institutions (EMI) to facilitate customers' requests for fund transfers and payments. With this feature, QR Ph can be used for digital person-to-person (P2P) transfers and person-to-merchants (P2M) payments through InstaPay.
QR Ph's participating banks and e-wallets QR code has the blue, red, and yellow design at the center.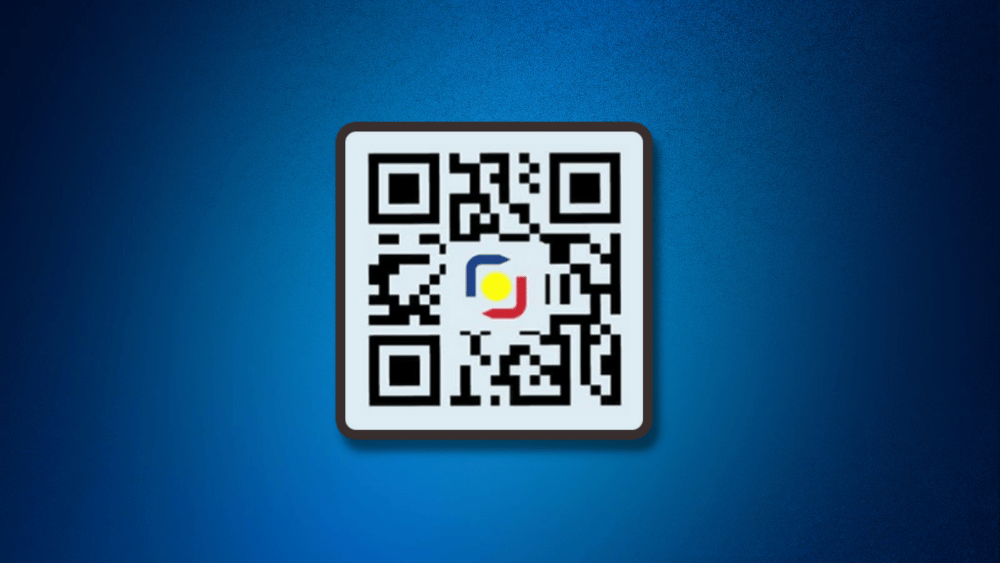 Difference of QR Ph P2P and P2M
QR Ph for P2P caters to peer-to-peer transfers and may be used for remittances, splitting bills or payables among friends, making donations especially during calamities, as well as payments to some informal businesses such as the purchase of goods at sari-sari stores and wet market.
These types of merchants are usually part of the informal economy and are considered micro-merchants. The launch of the QR Ph facility was meant to encourage these micro-merchants to open transaction accounts with banks and EMIs, which they can use for their businesses and have them eventually onboarded into the formal financial system.
Drawing on the successful launch and adoption of the QR Ph P2P facility, the QR Ph (P2M) stream extends the payment use case of QR Ph to enable digital payments between customers and merchants. The pilot launch of QR Ph P2M started in April 2021.
The QR Ph P2M facility, on the other hand, shall take the services provided under the QR Ph P2P to a broader scope as it is perceived to empower the small economic actors to take part in the digital payments ecosystem. In addition, it covers a broad consumer base that includes individuals, as well as MSMEs, which comprise over 98% of registered businesses in the country.
Moreover, QR Ph P2M simplifies digital payments made by customers to merchants, allowing customers to transact with a broader range of businesses, including purchases of goods and services in department stores, pharmacies, supermarkets, hardware stores, and restaurants.
Benefits of QR Ph P2M in the national payment system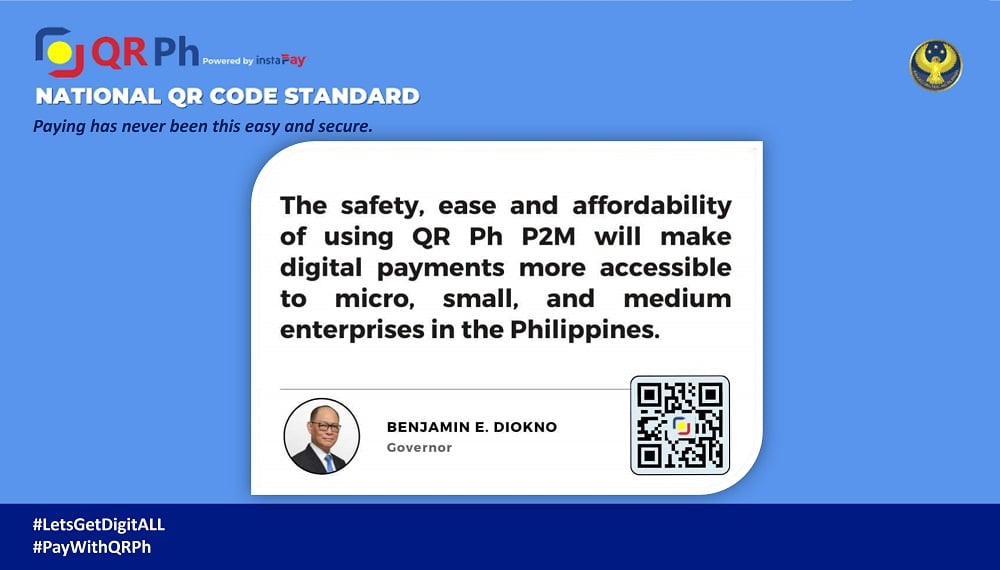 BSP Governor Benjamin Diokno acknowledges the safety, convenience, and affordability of using QR Ph P2M that will also make digital payments more accessible to micro, small, and medium enterprises in the country.
Further, the central bank cited the benefits of P2M QR Ph to different stakeholder groups in the national payment system. Check them out below.
• For customers and end-users
Through this facility, customers sending their money to merchants need not bring their physical wallets to pay or manually input the merchant's account information in making such payment since such is already embedded in the merchant's QR code, which customers can scan in making their payment.
• For businesses and merchants
The QR Ph (P2M) initiative will benefit all types of businesses, including the small unbanked vendors such as tricycle drivers, market vendors, and sari-sari store owners. Besides, on receiving payments from their clients, these parties may find the facility as an alternative to coins since it caters to low-value and high-volume transactions. Moreover, it obviates the need for merchants to prepare change funds in coins and bills and to hold substantial amounts of small denominated cash on hand.
In receiving payments from customers, merchants need not share their account numbers. By simply scanning the merchants' provided QR code, both merchants and customers can be guaranteed that such payment is sent to the correct account number of the merchant. The BSP noted that this process also substantially reduces the errors arising from having to manually input account information details.
• For payment service providers
Banks and non-bank EMIs can potentially widen their customer base, develop their business relationships with their accredited merchants, and improve their financial product offerings that cater to both retail customers and businesses by participating in the QR Ph P2M facility.
QR Ph P2M Full Implementation
With the full implementation of QR Ph (P2M), more banks and non-bank e-money issuers join entities that have been onboard since its pilot launch.
According to the central bank, customers who have accounts with partner banks can now make QR Ph payments in more than 30,000 locations of over 20,000 participating merchants.
Here are the partner banks:
• AllBank
• Asia United Bank (AUB)
• Banco de Oro (BDO)
• Cebuana Lhuillier Rural Bank
• China Banking Corporation
• Land Bank of the Philippines
• Metrobank
• PayMaya
• Rizal Commercial Banking Corporation (RCBC)
• Starpay
• Union Bank of the Philippines (Unionbank)
The BSP mentioned that with the interoperability feature of QR Ph P2M, consumers and merchants do not need to maintain an account with the same bank or e-money issuer to experience its convenience.
Note, however, that a customer who will use QR Ph to purchase goods and services shall pay the fee charged by the customer's bank or EMI for an InstaPay transfer.
Soon, QR Ph P2M may also be used for bills payment.