On October 14, President Marcos Jr. disagreed with the calls for the resignation of Justice Secretary Jesus Crispin "Boying" Remulla after the latter's eldest son got arrested for possession of illegal substances.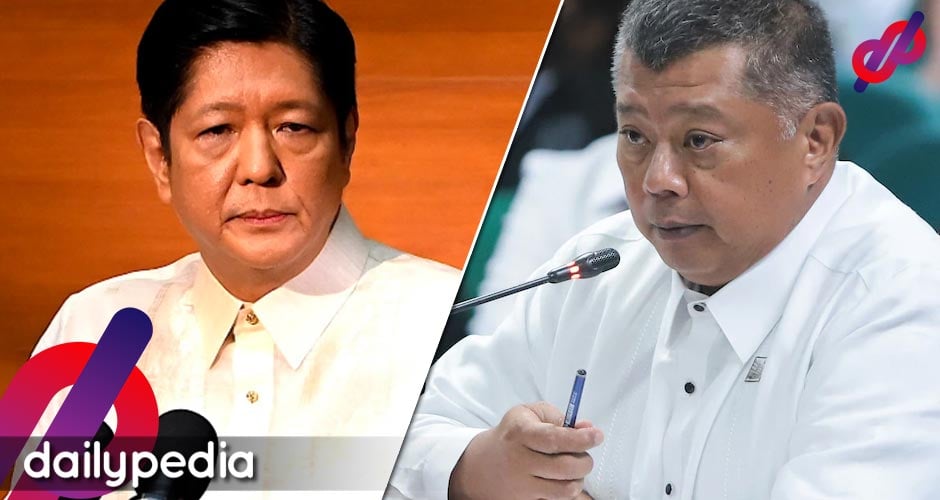 Marcos said such a call "has no basis," adding that an official should only resign if "he's not doing his job or that they have misbehaved in that job. [Remulla] has not done [anything wrong]."
"I think that being the Secretary of the Department of Justice, he's very aware that he must allow the processes of the judiciary to work properly and that no one in the executive should interfere," the President said.
Juanito Jose Diaz Remulla III was arrested on Tuesday, October 11, by the Philippine Drug Enforcement Agency (PDEA) agents in Las Piñas City.
The package got shipped by a certain Benjamin Huffman from the United States and signed by Juanito.
Marcos' decision not to fire Remulla didn't sit well with the netizens.
Ano na, Pilipinas?! https://t.co/MlnWn6Krzr

— kean berina (@maIdita29) October 14, 2022
By refusing to fire Remulla, Marcos Jr completely lost whatever fleeting credibility he had in any anti-drug program or policy.

— Allan (@_Allan_Bernabe_) October 14, 2022
Marcos Jr: The calls for Sec Remulla to resign has no basis.

Jr's position on this scandal is expected. Just like Boying. his bar on moral values is set to zero level.

— Clive Reyes JR (@datumx11) October 14, 2022
Kaya rin siya walang ginagawa sa work niya bilang presidente 🤡 https://t.co/NguVrZiMCR

— GIVE JUNHYUNG'S LONER ALBUM ALL THE LOVE🔥🖤 (@yakiseobahh) October 14, 2022
Joke time:
What is the difference between President Bongbong Marcos and Juanito Remulla the son of Boying Remulla?

Their drug dealers 😃😁🤣@pinoynamalaya @bu11et

— Eddie Wow (@MrFunnyFFF) October 17, 2022
Marcos: Calls for Remulla to resign over arrest of son in anti-drug ops has 'no basis'

WTF?

— Bob Blues Magoo (@MagooBlues) October 14, 2022
EXCUSE ME?! Did anyone briefed you with the current events??? Hello?! https://t.co/VPkha6j4PX

— chai ⁷ 🍋👩🏻‍🚀 (@boraluvr0613) October 14, 2022
PDEA said Juanito was charged with illegally importing dangerous drugs before the Las Piñas Prosecutor's Office on Thursday, October 13.
In a written statement, Justice Remulla promised not to "interfere in nor influence" his son's predicament.
"I am both a father and the Secretary of Justice, roles that I take very seriously. We all know about unconditional love, but at 38 years old, he will have to face his predicament as a fully emancipated child," Remulla said. "I have to abide by the Oath of Office I took when I assumed this position," he wrote.
He also thanked the agency "for doing their job without fear or favor."
Juanito was arrested at 11:10 a.m. on October 11 on Primrose St., Ponte Verde BF Resort Village, Talon Dos, Las Piñas. He was quickly taken to the PDEA jail in Quezon City. PDEA said Juantio did not resist or bring up the fact that he is the son of Remulla.
Importation of illegal drugs is punishable by life imprisonment and penalties ranging from P500,000 to P10 million.
PDEA spokesman Derrick Carreon said the package was discovered on September 27 by X-ray which showed an organic substance in the parcel.
The National Unity Party (NUP) on Friday, October 14, expressed support for Secretary Remulla, who is the party's vice chairman.
"We have known Secretary Remulla for years. His professionalism and love for the country is unparalleled," the NUP said in a statement signed by its chairman Ronaldo Puno, and president Camarines Sur Second District Rep. Luis Raymund "Lray" Villafuerte.