Bluetooth Tags are nothing new. In fact, despite the launch of Apple's all-new AirTags, Tile has been the industry leader for item trackers for almost a decade now. However, the problem I see here is that one locks you to a particular platform, while the other may require a subscription to unlock its premium features.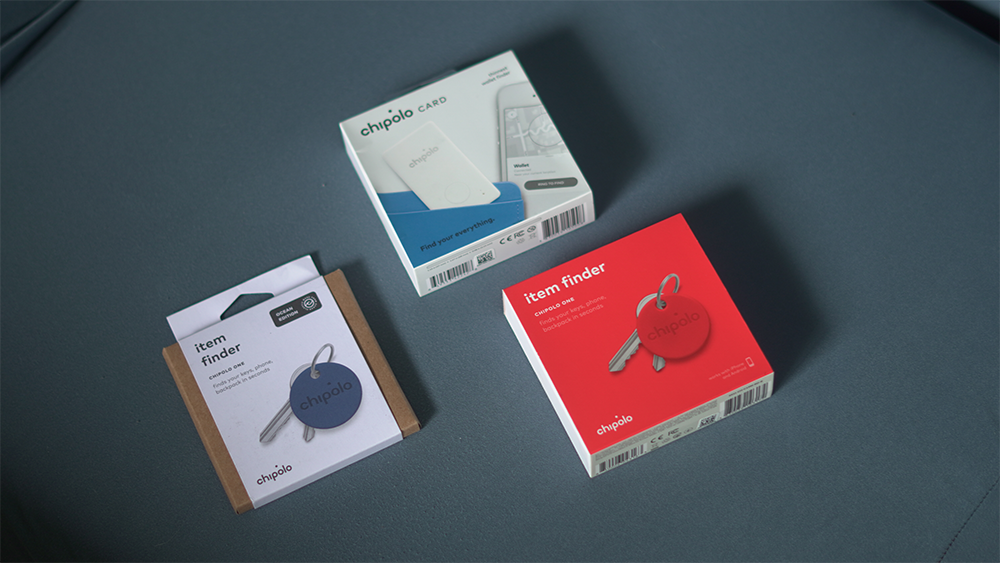 Enter Chipolo, the colorful tracker that can do just about the same thing without any unnecessary frills. If you are looking for a worthy alternative to keep your items in check, keep reading to find out more.
What is Chipolo?
Chipolo (Short for Chip + Color) is a Bluetooth-enabled tracker founded in 2013. Currently, they offer three different products in their lineup: the Chipolo ONE, the Chipolo Card, and the Chipolo ONE Spot, which essentially has the same features but uses Apple Find My Support for improved tracking.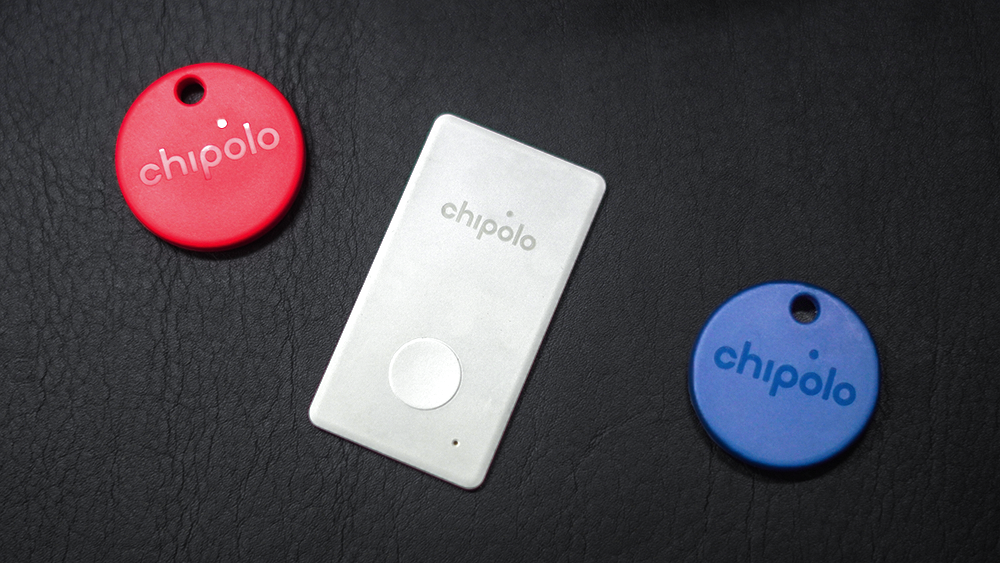 Unfortunately, we were unable to get our hands on the Spot, but keep in mind that the ones we tested out work just as well and are still compatible with both Android and iOS regardless.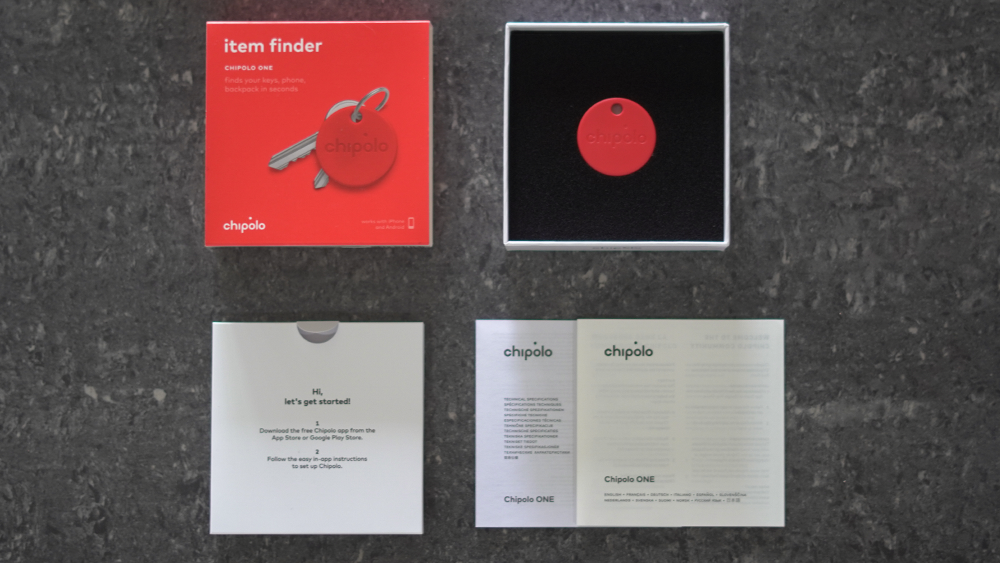 Beginning with the Chipolo ONE, this small puck-shaped tag is a rather pleasing thing to see. It is made out of a lightweight plastic material and features a built-in hole for you to attach your keyring or any other accessory. The one that we are reviewing comes in Red, but there are five more colors available for you to choose from.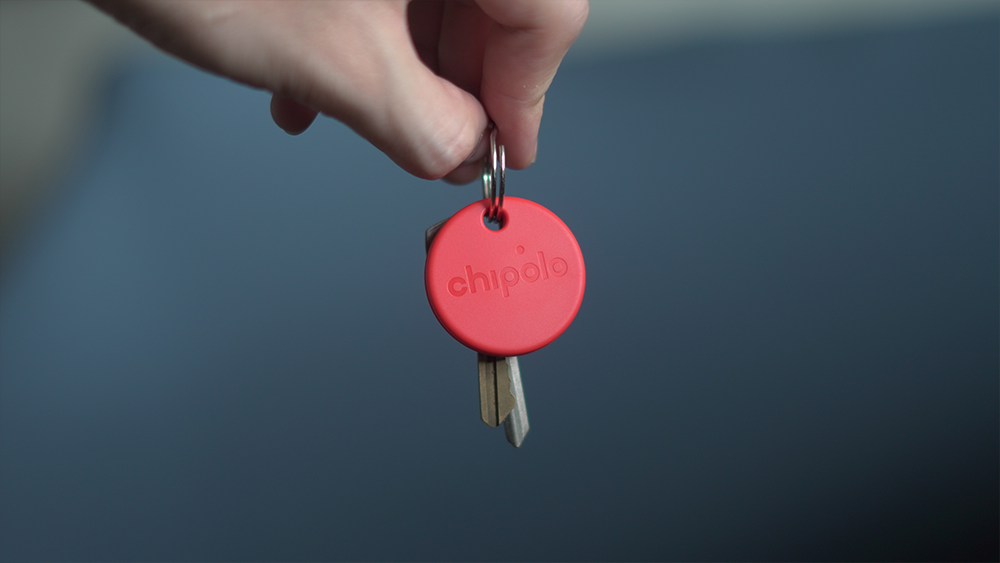 Although it is evident they're not as well made as AirTags, the ability to hook your tag up to anything without spending anything extra does give it an extra edge. Plus, there are more color choices here; should that be worth the consideration.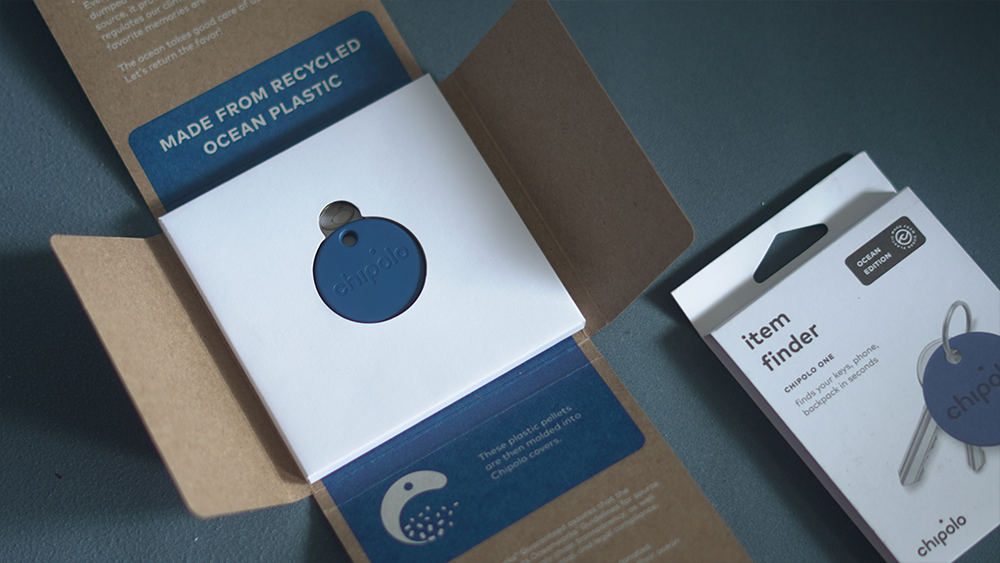 For the environmentally conscious, the Chipolo ONE also comes in an Ocean Edition, which according to the label, is made of used and discarded fishing nets. Call it a marketing ploy, but it is worth considering since USD 1 also gets donated to support ongoing ocean clean-up.
The Chipolo Card on the other hand essentially works the same way. But as the name suggests, it comes in a very slim form factor, perfect for slipping into tight spaces such as your wallet.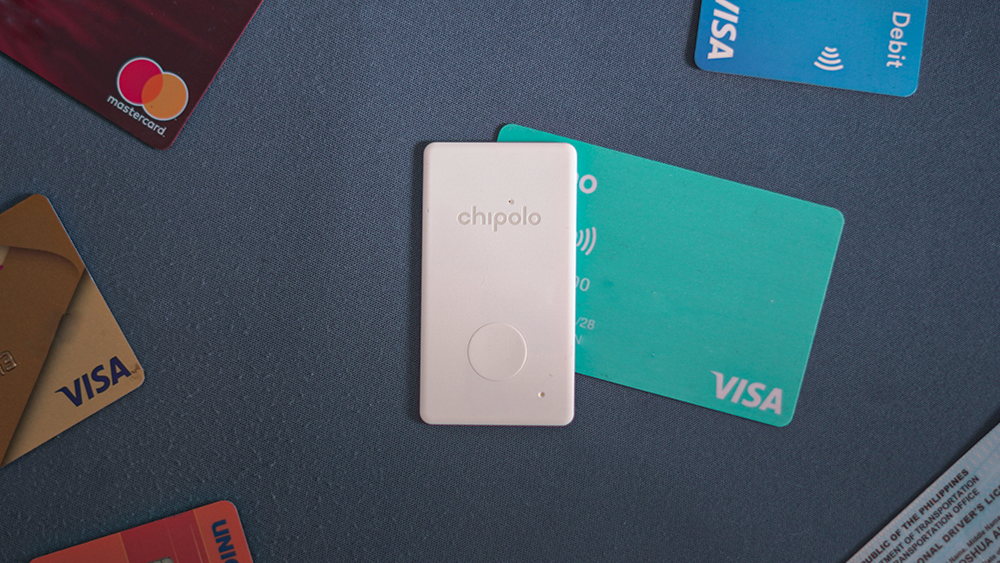 Side by side, it's around three-fourths the size of a standard credit card and about twice as thick.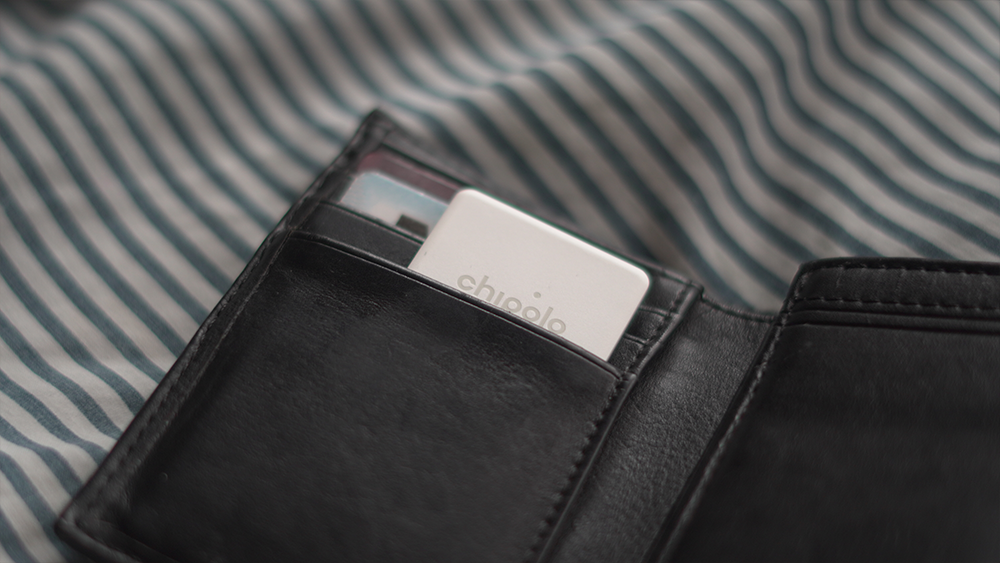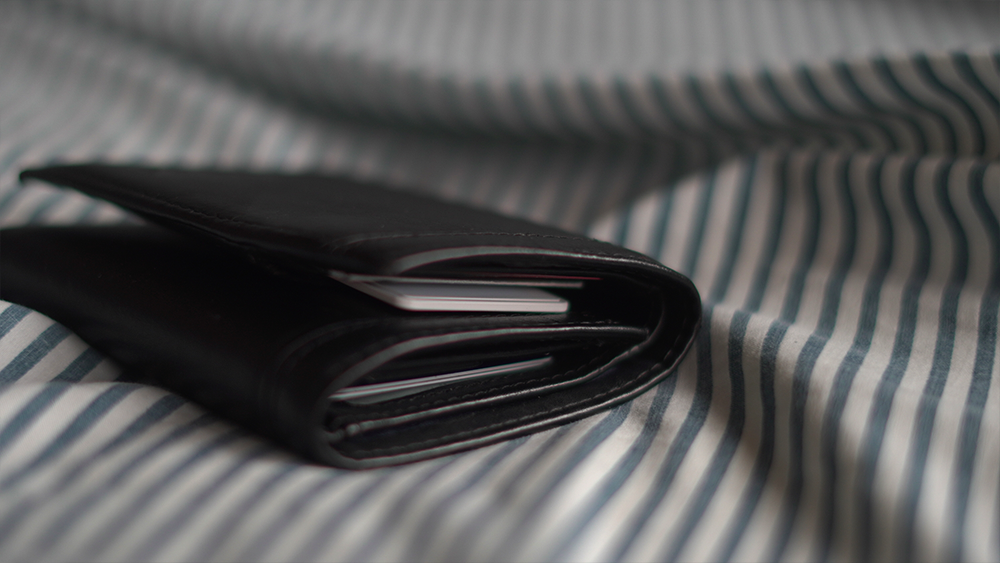 The good news is that it was able to fit in my wallet pretty well. It was still able to fully close and did not make much of a difference when I placed it in my back pocket. My only comment is that I wish it also came in black to remain somewhat hidden in the unfortunate event it gets lost or stolen.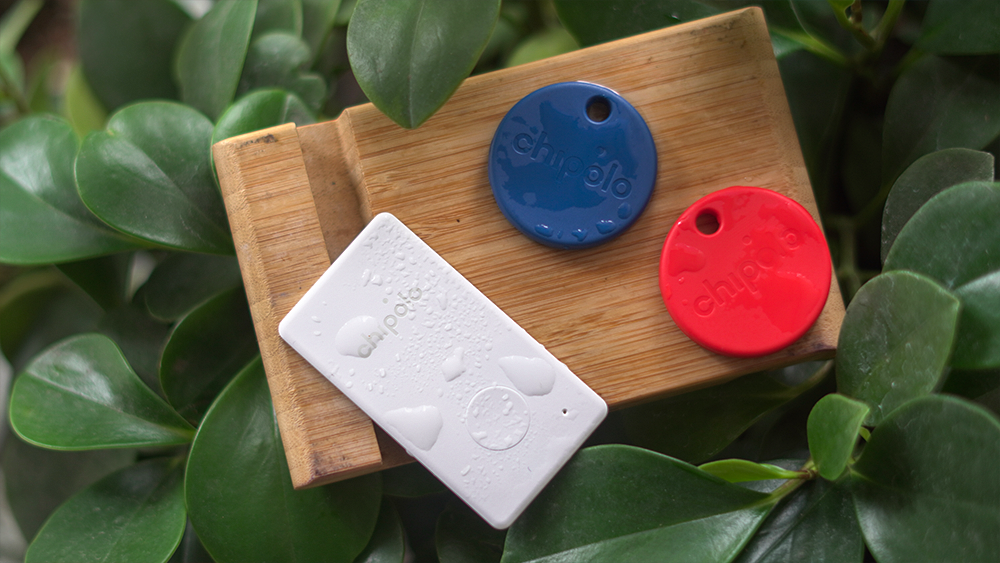 As a bonus, both the Chipolo One and the Chipolo card have an IPX5 Standard Certification, meaning these will easily handle accidental water splashes with no issue. These should be fine under light rain showers, though I wouldn't dare submerge them in water.
Set-up
Setting the Chipolos up was quite a seamless experience. You have to download the app either on their website or through your dedicated app store. It supports anything above iOS 12 and Android 7.0, so you shouldn't have a problem with getting everything up and running.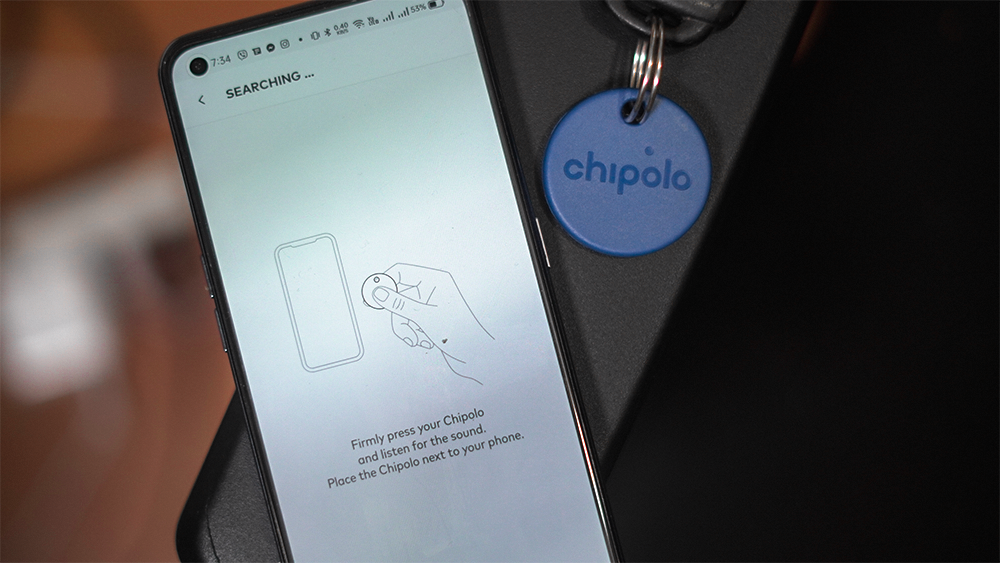 Chipolo uses sound to achieve a pair. To connect, simply open the app, tap on "Add Device" and place the Chipolo near your phone. Then, firmly press on your Chipolo, wait for the sound, and it should pair up right away.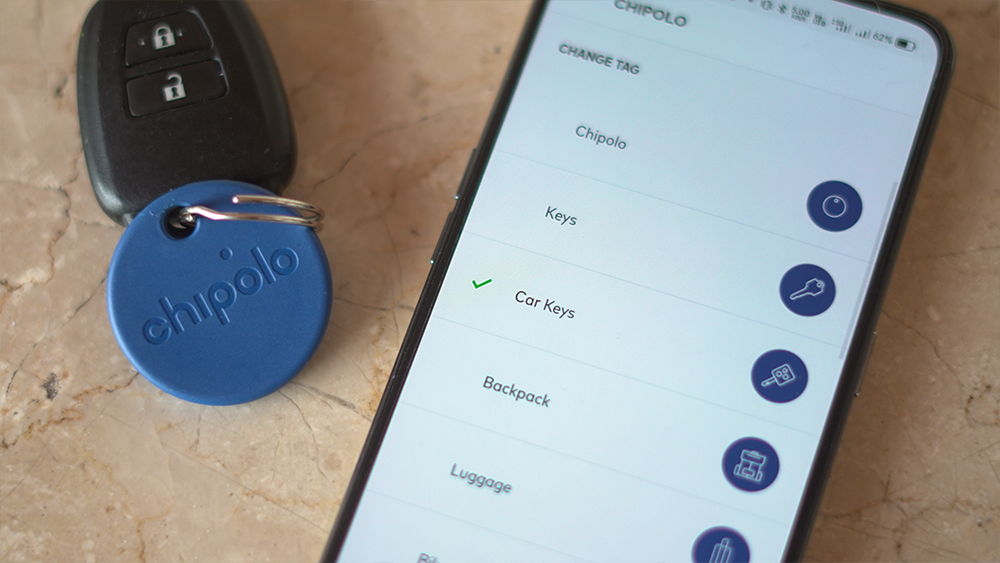 You can tag it as anything you want (keys, backpack, luggage, etc.) and then rename it to your liking. That's pretty much it when it comes to setting it up. Easy peasy.
How does it work?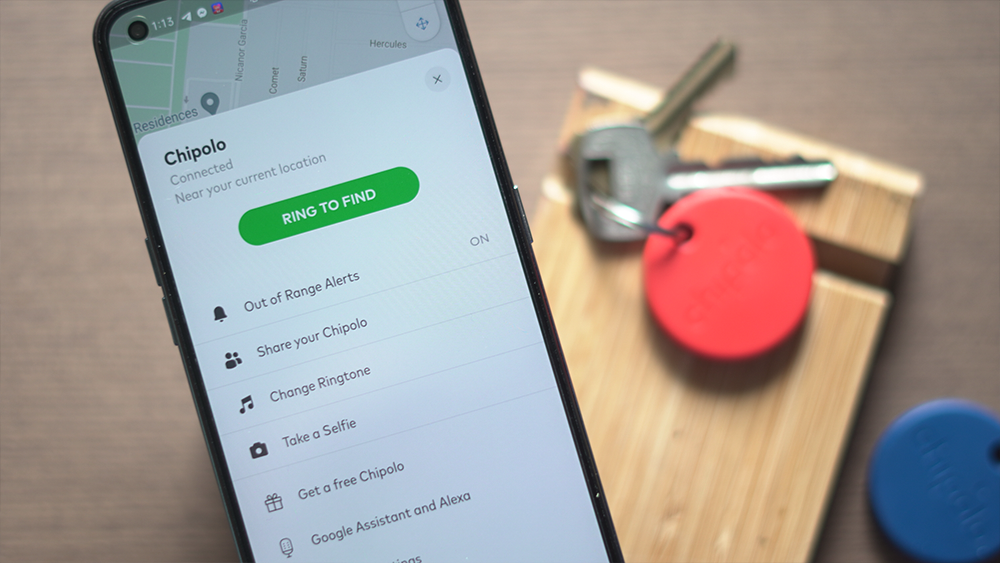 Much like any other Bluetooth tracker, Chipolo's primary function is to help locate your missing items; More often than not, somewhere around your house. It does this by playing a range of different high-pitched melodies that can be set within the app. All you have to do is to tap on "Ring to Find' at the very top to activate it.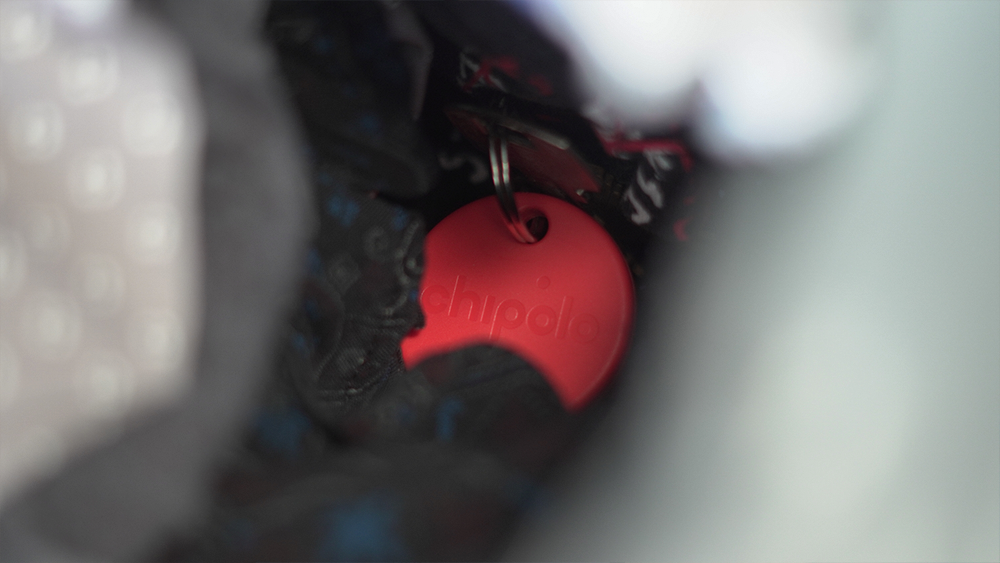 Putting it to the test, I tried burying the Chipolo ONE under my heaps of overdue laundry. Fortunately, I was still able to hear it even from across the other room. I also tried placing it at the very bottom of my bag (to simulate misplaced keys), and to no surprise, it worked out great as well. These were tested in a fairly quiet home, so I'm not entirely sure how it would perform in a much louder environment. It might not be as loud inside a restaurant or around the busy streets of the city—but it still does look promising.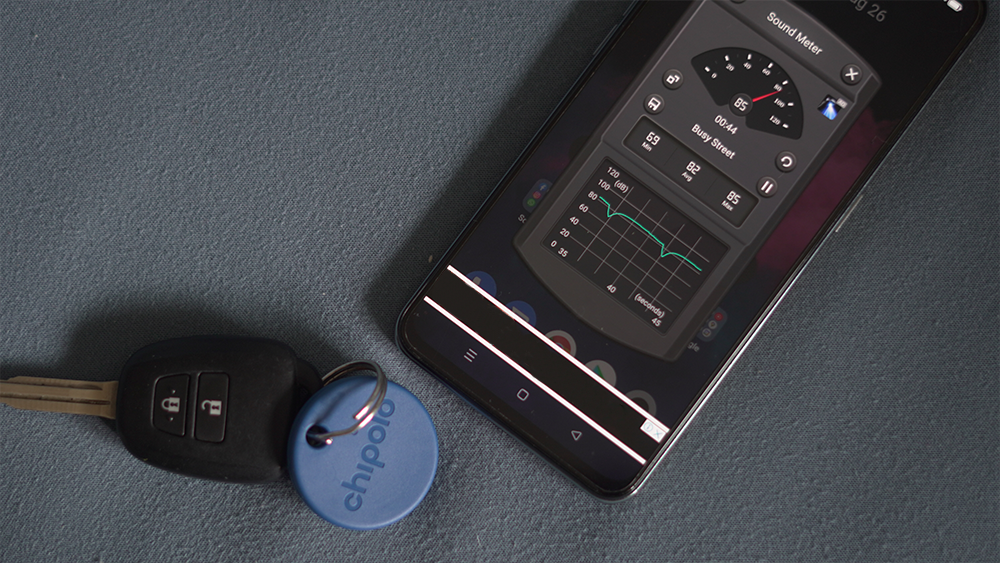 Chipolo advertises their products to play as loud as 120db, so I decided to download a sound meter app on the Playstore to see how loud it was. Although this is probably not the most accurate tool to measure sound intensity, I was able to get an average of around 85db. To put that in perspective, that's almost equivalent to my whistle which pulled around 83db. The card finder, on the other hand, is stated to have a loudness of 95db.
Chipolo also boasts a Bluetooth range of up to 200 ft (60m), as long as it's within line of sight. It's most effective though within a 30ft (10m) range. And unless you live in an extra-large home with excessively thick walls, this coverage should be more than enough.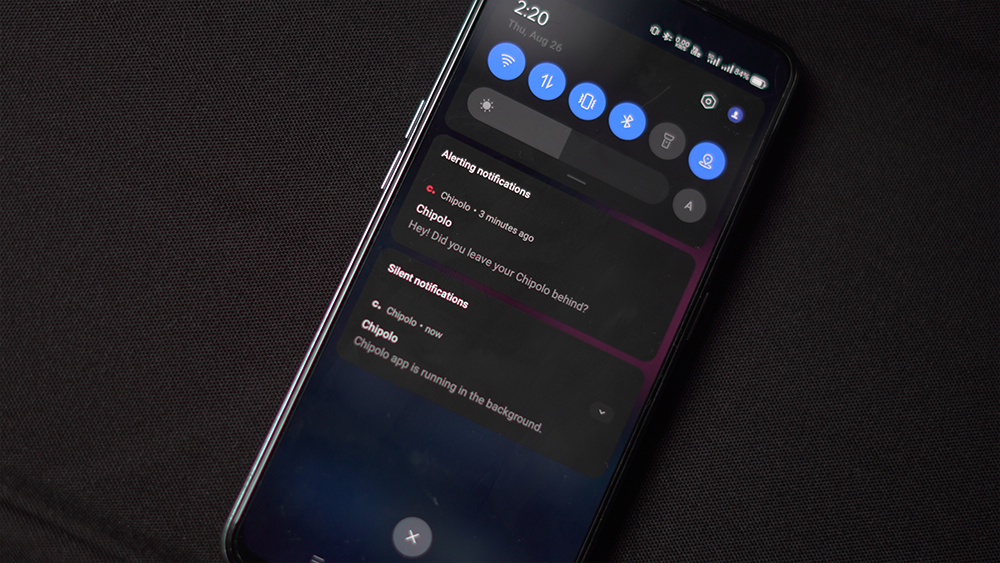 As soon as I'm outside the Bluetooth connection range, the Chipolo app gently notifies me that I have been disconnected; just in case I need to be reminded that I accidentally left something behind.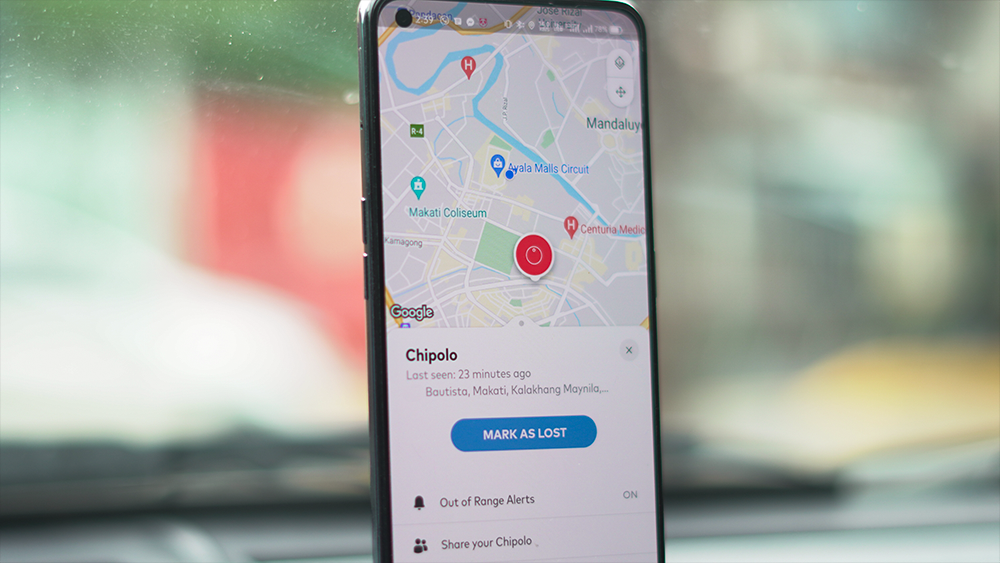 If it's unable to get within range, the Chipolo app can still tell you where your Chipolo was last connected to your phone via a map. It's also pretty useful if you often forget where you parked your car (yep, it's a thing).
Extra Features
Chipolo is also capable of a few more extra quirks. For one, it's also well capable of doing the opposite: finding your phone.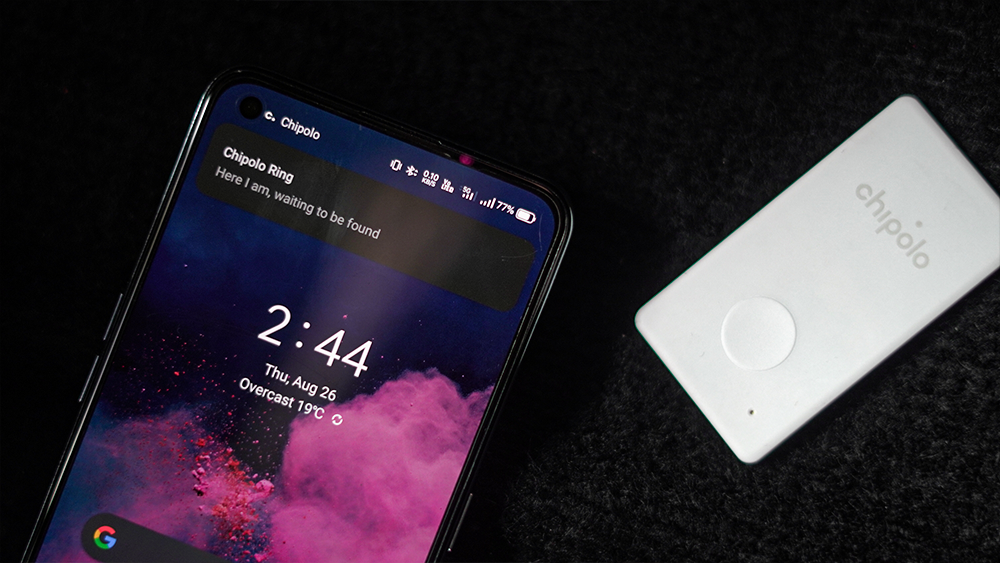 Double-tap on the Chipolo button, and if your phone is within range, it will begin to ring at the loudest volume, even when the phone is set to silent. According to the Chipolo website, the latest iOS 12 updates created some issues for this feature, which they're trying to iron out as we speak. But on Android, everything works just fine.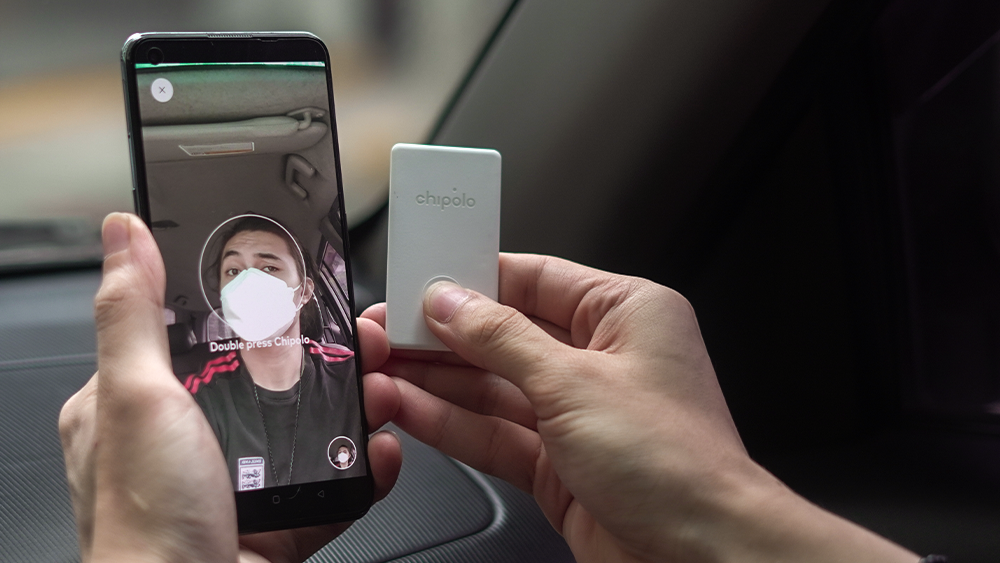 Chipolo also doubles as a selfie remote. It's inessential, yes, but these are some of those things you don't really need, but make you glad it's there anyway. Albeit it's a little inconvenient to use since you have to use a dedicated selfie function within Chipolo's app. Either way, it's a bonus feature that we can't complain too much about.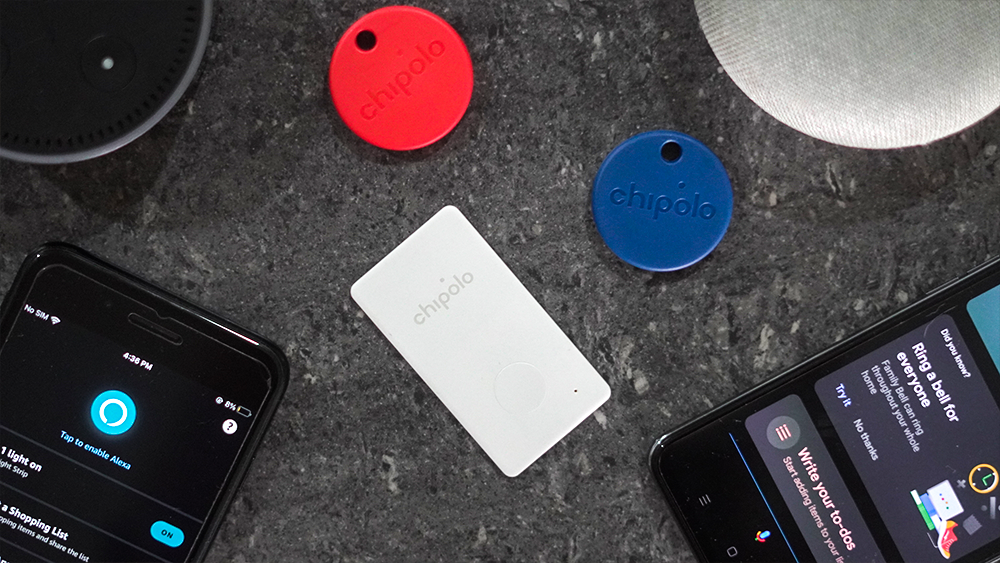 Something I did not expect to see here is compatibility for Google Assistant and Amazon Alexa. With a simple voice command, you're able to make your missing keys ring, find your lost phone, or get the location where they were last seen by the Chipolo app. You can say things like "Hey Google, Find my Keys" or "Alexa, where's my wallet?"
I found this a great way to search for your items quickly with the least amount of effort (or if your hands are too full). Smart speakers such as Google Home or Amazon Echo work intuitively well with this, but you can also download their respective voice assistant apps and use them straight from your phone. Once configured properly, it even recognizes which voice is associated with the Chipolo. Other Bluetooth trackers do share this similar feature, and I'm glad we have that here too.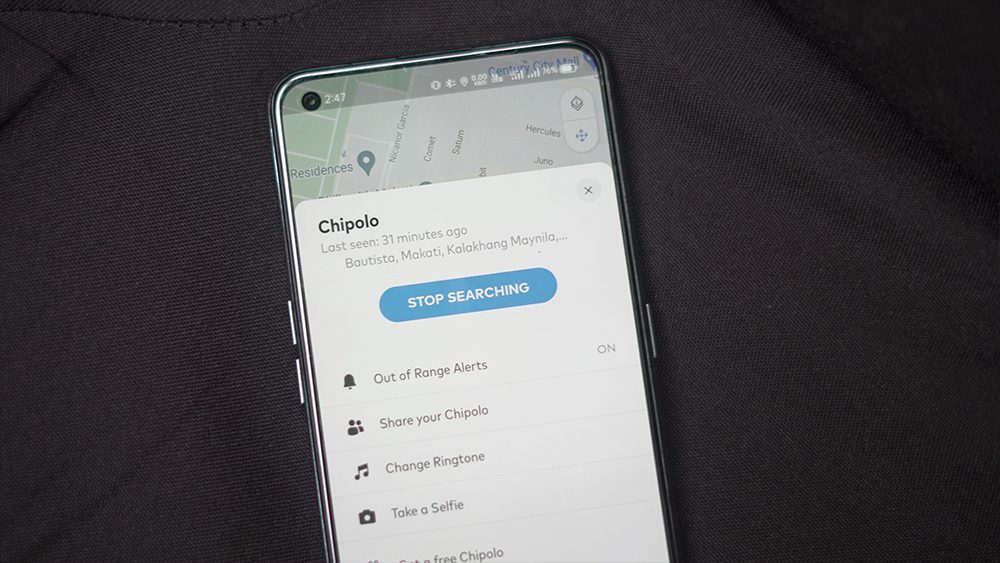 Finally, if ever you do lose your item and mark it as lost on the app, Chipolo comes with a handy 'community search' function. It's able to notify you about its whereabouts as soon as another Chipolo user walks past it; that is if there are any. It's even possible to share your Chipolo to multiple devices, making it perfect for something that belongs to the family such as a pet cat or dog.
Battery Life
The Chipolo ONE's battery life is touted to last up to 2 years. It uses a replaceable coin-shaped CR2032 battery that you can remove yourself just by prying the two sides of the Chipolo open.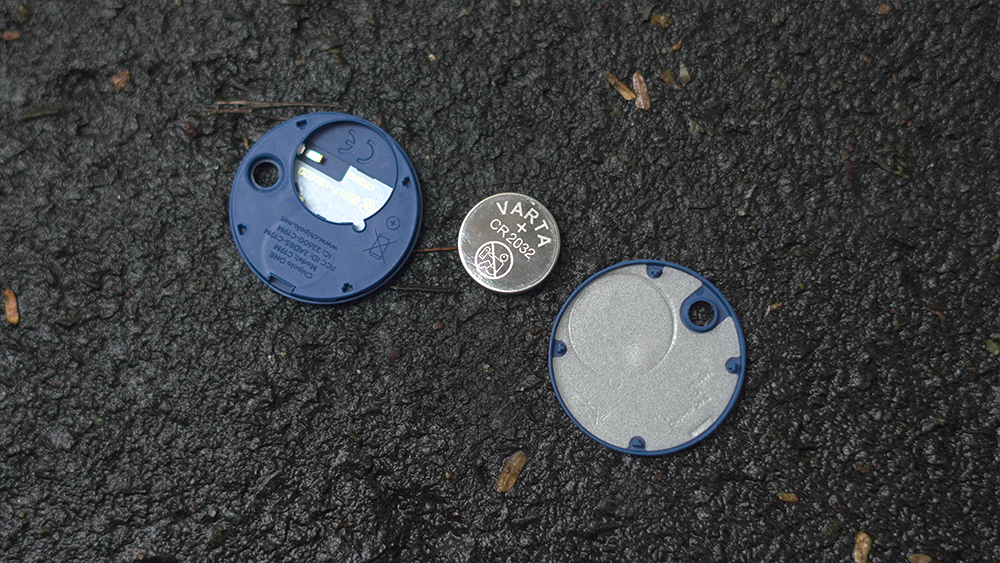 I've read that some people have a hard time opening this up, but I found it to be rather easy. Obviously testing out the actual battery life was out of the question; but comparing it to the likes of Tile and Apple's Airtag which has an expectancy of about a year, that's about twice as long!
The Chipolo Card's battery on the other hand is non-replaceable and lasts about 12 months. To ensure it stays wallet-friendly, it uses a custom-designed battery. According to their website, you can re-purchase the card with a 50% discount and send your old Chipolo back to them for recycling, free of charge.
Conclusion
People misplace things all the time. Whether you're the forgetful type or not, it happens even to the best of us. My experience using Chipolo was nothing short of a seamless experience. And in my opinion, I believe that these guys are true underdogs in the growing sea of Bluetooth trackers.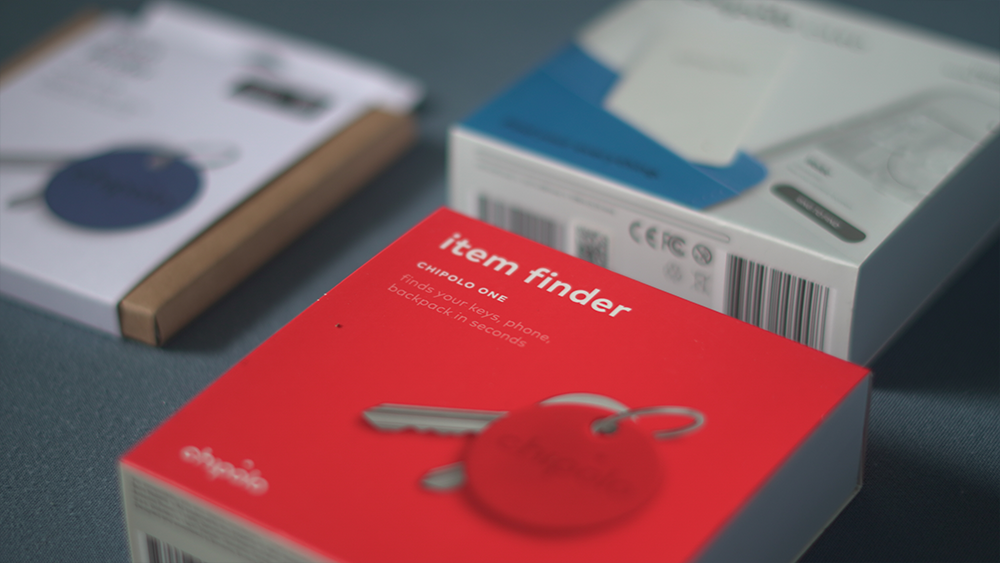 You get a decent number of colors to pick from, battery life seems quite promising, and there is no extra subscription fee to pay to unlock any extra features. Plus, the fact that it's compatible with both Apple and Android devices just knocks it out of the park. I just wish people would end up using this more so we could make the most out of that 'community search' function. But other than that, Chipolo's products are as simple as they are functional.