Instagram will soon retire its "swipe-up" feature that allows people to visit external links by swiping up.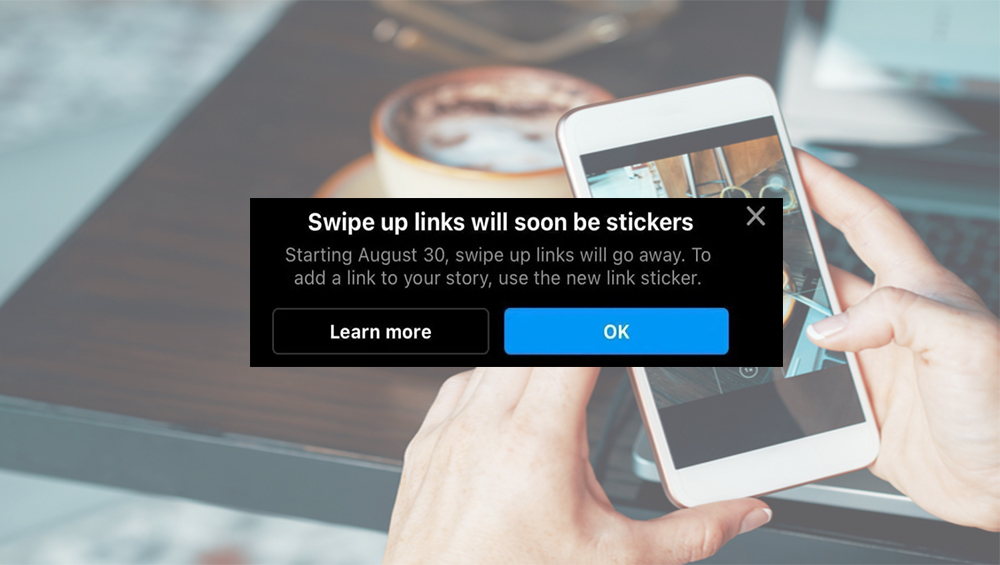 According to a notification, Instagram will end its swipe-up feature starting August 30. Instead, the app will start using the new link sticker in order for users to attach a link to a post.
Instagram said that it is streamlining the stories creation experience and is offering more creative control for users, as they can format the look of stickers, as reported by The Verge.

This new update adds to the test that Instagram did in June, where it let anyone share links using their stories. Previously, only users that are verified or had 10,000 or more followers were allowed to share links in their stories. Instagram will start with users who currently have the swipe-up link feature will receive the sticker option. This includes creators and business accounts. However, the platform is also planning to expand this feature eventually to more accounts in the future.
Additionally, the new link sticker will allow creators to react and reply to posts with a Link Sticker attached. Before, users cannot reply to posts with the swipe-up link.
According to Instagram, the new feature is a move towards the app's current creative direction, such as stickers for donations, music, and polls.