For the past two years, the demand for laptops has increased almost exponentially. Whether it's for work-from-home setup for career people, online classes for students or folks going full-time freelancing in a globally digital landscape, the need for a capable yet cost-effective laptop has become more important than ever.
And yes, we get tons of emails and private DMs from our readers asking for recommendations for an ideal laptop. We've made a series of videos for this before, providing a set of curated list of laptops under various price points ranging from Php20k to Php50k.
In this new list, we've curated a list of capable laptops at the best price for power users, more specifically — gamers.
Take note that there's no indicated price range here since what we're looking for are the ones that offer the best bang-for-the-buck specs.
So, let's start our list with the most affordable setup.
Dell Inspiron. Starting out with a new gaming machine? The Dell Inspiron 3511 comes with an Intel Core i5, 8GB of RAM, 512GB SSD and Nvidia GeForce MX350. It's good enough for graphics or video work and does not break the bank at just Php40,488 from Php54,990. That's a 26% discount right there. [Get it here.]
Acer Nitro. Another affordable entry-level gaming laptop, the Acer Nitro AN515-57-53SB can be your starter laptop that can get the job done.


It runs on an Intel Core i5 with 8GB of RAM, 512GB of SSD storage and an Nvidia GeForce RTX 3050 Ti. It originally retails for Php59,999 but you can get it at 21% off or only Php47,488. [Get it here.]
Lenovo Legion 5i 15ITH6H 82JH00CTPH i5. Originally priced at Php99,995, the Legion 5i is a beast gaming laptop running an 11th-gen Intel Core i5 with 16GB of RAM, 1TB of SSD storage and an Nvidia GeForce RTX 3060 GPU.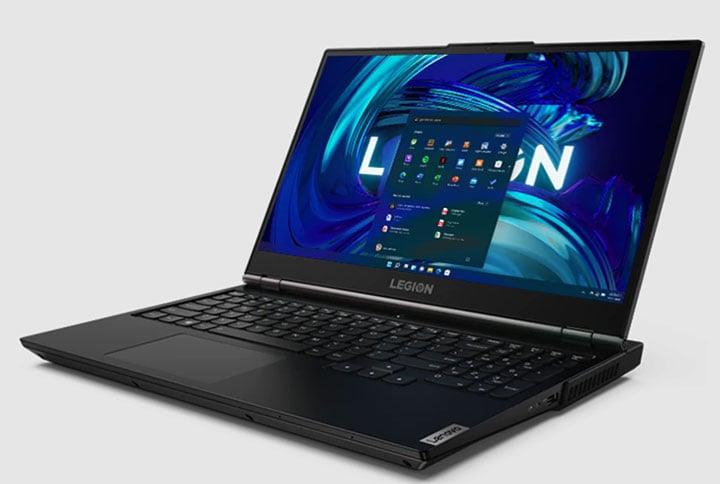 The discounted price has been dropped by 30% and is now available for only Php69,988. [Get it here.]
ASUS TUF Dash F15. Looking for a gaming laptop but don't want a bulky and heavy unit? The Asus TUF Dash has got your back. Or you bag pack (pun intended). Hardware configuration starts at 512GB SSD, up to 1TB; 8GBor 16GB of RAM and running on an Intel Core i5 processor with a NVidia GeForce RTX 3050. It's down to Php60,688 from Php64,995. [Get it here.]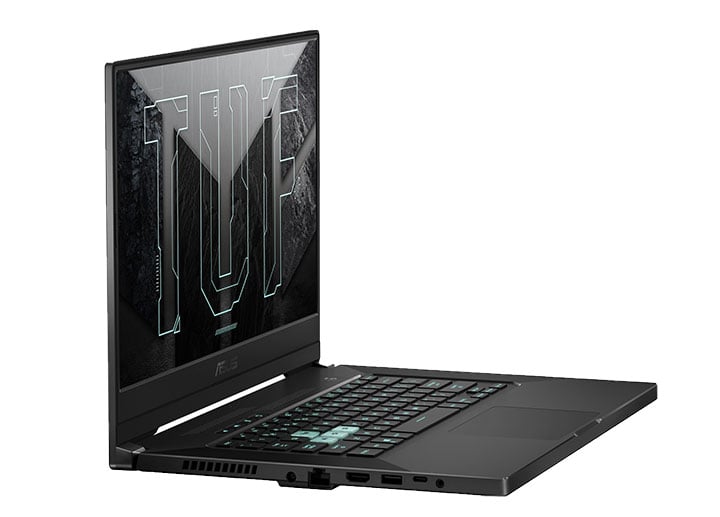 Acer Predator. Buy a gaming laptop and get a free gaming chair and bag from Acer Predator. Check out the Acer Predator Helios 300 PH315-54-55NE with its Intel Core i5 processor, 16GB of RAM, 512GB NVMe SSD and an Nvidia GeForce RTX 3060.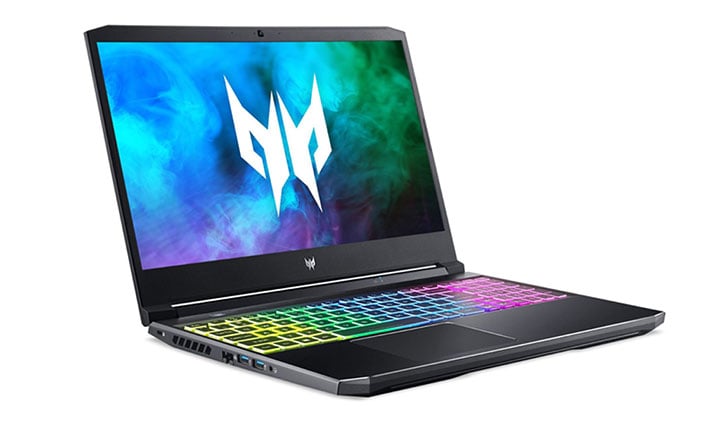 It's now down by 20% to just Php70,788 from its original price of Php87,999. [Get it here.]
When picking the right laptop for your type of work or general use, there are factors to look into so you get the best out of your money:
GPU – The graphics processing unit (GPU) generally dictates the over-all gaming capability of the machine. This will mean having to set the Graphics settings of the game from Medium, to High or Ultra. Also,
Storage – While hard drives offer a much cheaper option with larger capacities (i.e. 1TB or 2TB), Solid State Drives provide faster performance in terms of read and write speeds. Good thing is that SSDs are slowly inching closer to traditional HHDs in terms of pricing and you can get 512GB to 1TB SSD options for typical gaming laptops.
RAM – Obviously, bigger RAM is generally better. We recommend starting off at 8GB but ideally 16GB is more generous. Some can go up to 32GB but that's already going to be expensive.
Display – For most PC gamers, display size plays a major factor in the experience. Other features you need to look are non-glare screens and higher refresh rates (1ms) which can accommodate faster frame rates.
Other factors – portability, battery, ports, etc should also be considered as additional factors in the selection process but that will heavily depend on the specific needs or preferences of the user.
With so many options to choose from, it can be quite a chore to scout around and inspect each and every unit in your shortlist. But once you've pinned down your final choice, it's only a matter of getting new stock from a reputable and trusted source.
For gadgets, smartphones, and laptops, there's SM Cyberzone for that and you can access all the shops and computer stores via the SM Malls Online app.
You can also get the best deals around by watching out for discounts and vouchers. You'll never know when you can grab additional freebies, bundles or even get free delivery.
The SM Malls Online app promises competitive pricing with a wide range of selections to choose the best value laptop for your intended use. They also offer two ways to get your item — an in-store pick-up (if you are in a rush) or home delivery (if you live quite far) upon check-out and at your convenience.