The perfect laptop doesn't exist, but sometimes a product out there delivers a near perfect experience in almost every way that it will end up ruining other products for you. Enter the ASUS ROG Flow X16, a laptop that has very few flaws that it is probably my laptop of the year.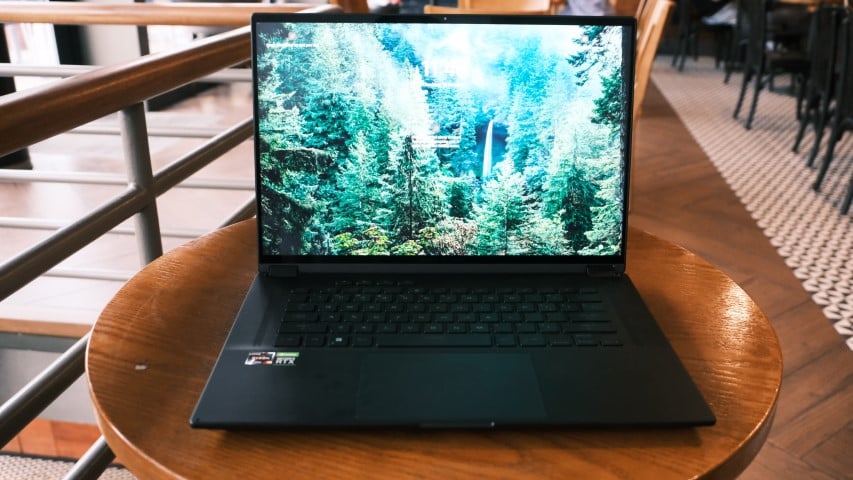 There's barely any compromise with this laptop, it's a convertible 2-in-1 gaming laptop, it packs a pretty powerful GPU inside and it comes in a very portable form factor. Partner that with a CPU that packs a punch and you have a pretty capable productivity and gaming device wherever you are. Oh, and did I mention a beautiful mini LED touch display? This laptop just keeps on bringing the punches, let's take a better look at it.
Design and Construction
The ASUS ROG Flow X16 is the bigger brother of the previously released X13 which in itself is a feat of engineering as well. This one brings an all aluminum finish for the exterior chassis while the interior is made of magnesium alloy which is finished in this very smooth, textured design on the palm rest.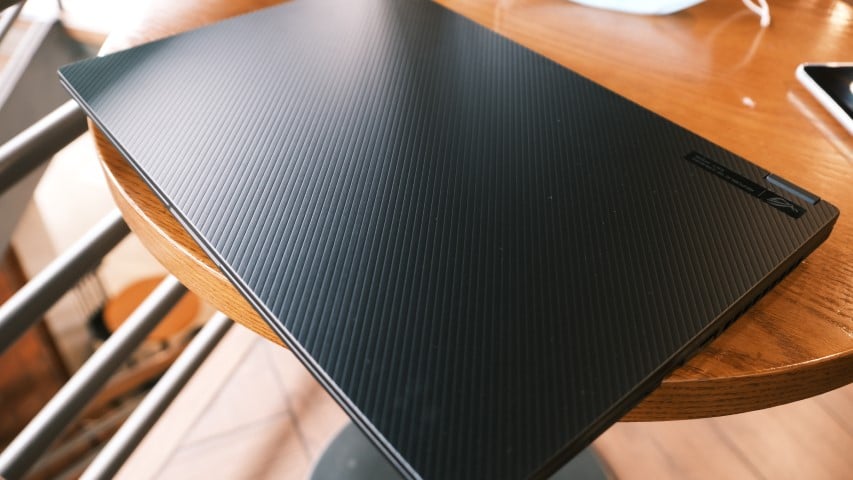 The laptop is a bit of a fingerprint magnet in bright lights but in everyday use, it's something that you end up ignoring or just cleaning as the finish of the laptop wipes smudges and fingerprints pretty easily. I have very oily hands and after hours of using the laptop, my fingerprints were noticeable but I was able to wipe them off with one swipe.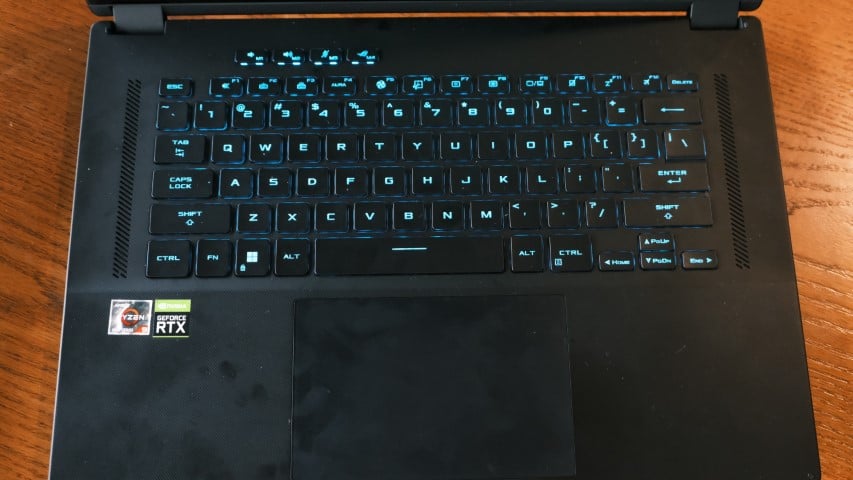 It's not a very heavy laptop at all, at 2.1kg, considering the power you are packing inside it.
The exterior is very clean, just a textured finish with a small ROG logo on the lower side of the laptop.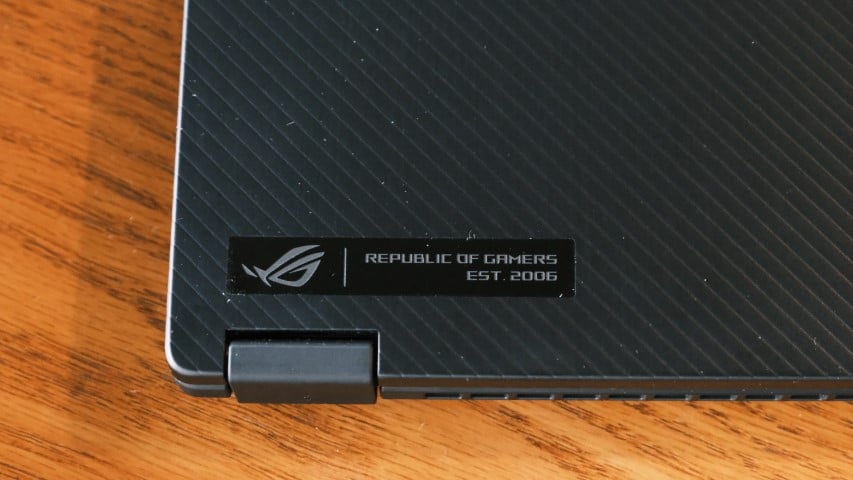 You get an almost bezel-less display with the device, barely a few centimeters on each side of the laptop. The hinge is very solid and didn't wobble in my tests and you can open it with just one hand.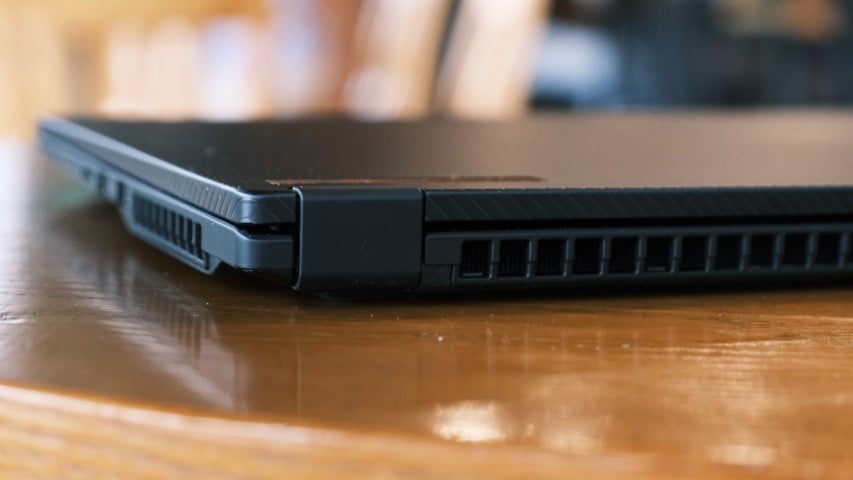 It sports a numpad-less keyboard that is very easy to type on. No noticeable wobble when I was typing a few articles on this device. It also features proprietary keys for volume up and down, microphone on/off, and the ROG key. The keyboard also features single zone RGB, so no crazy lighting effects here but it does get very bright.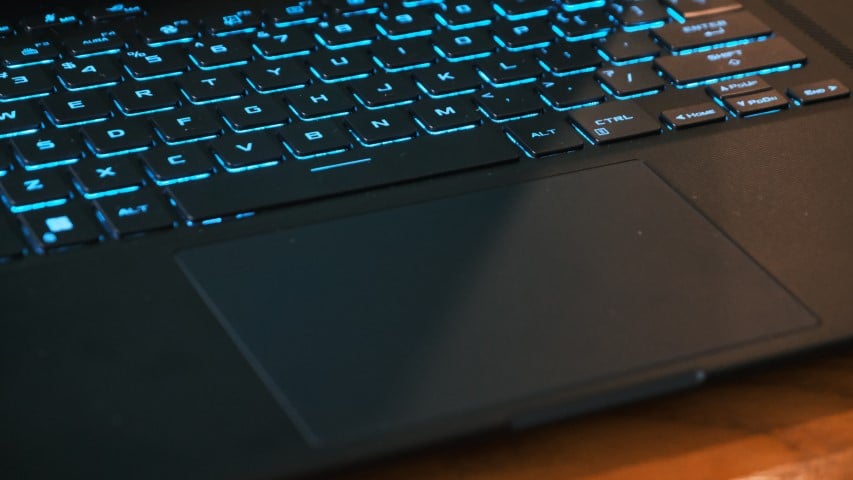 The speakers are also on each side of the keyboard and are top firing, which produces cleaner sound compared to most laptops which have their speakers at the bottom.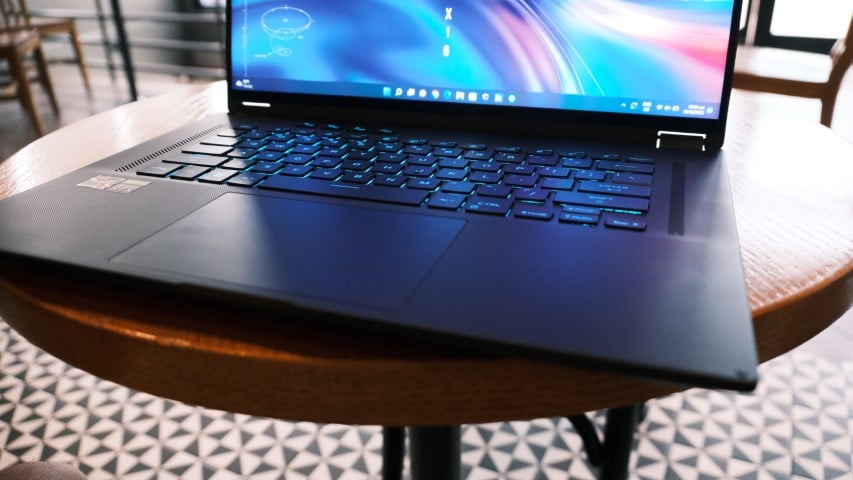 You can go full tent mode with the ASUS ROG Flow X16, which is a useful tool if you want to use a pen with the touchscreen, or go full tablet if you want to watch movies or just surf the net at night.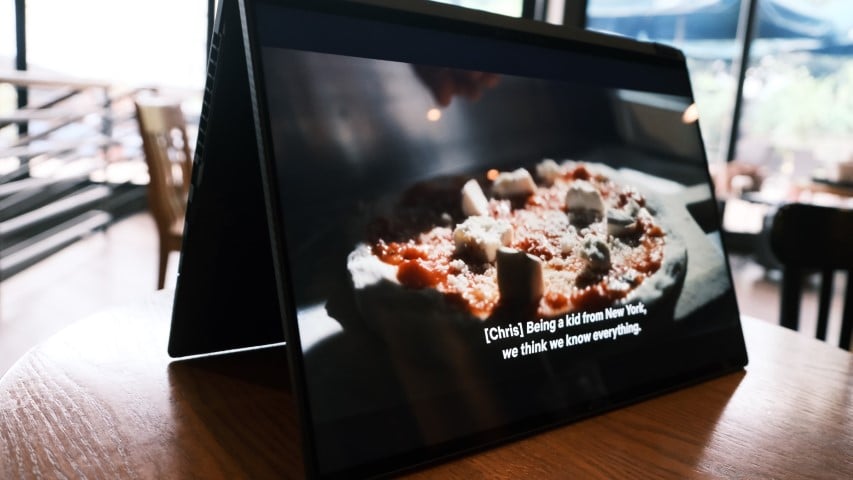 At the right side of the device is a microSD card slot, and 2 USB 3.1 ports.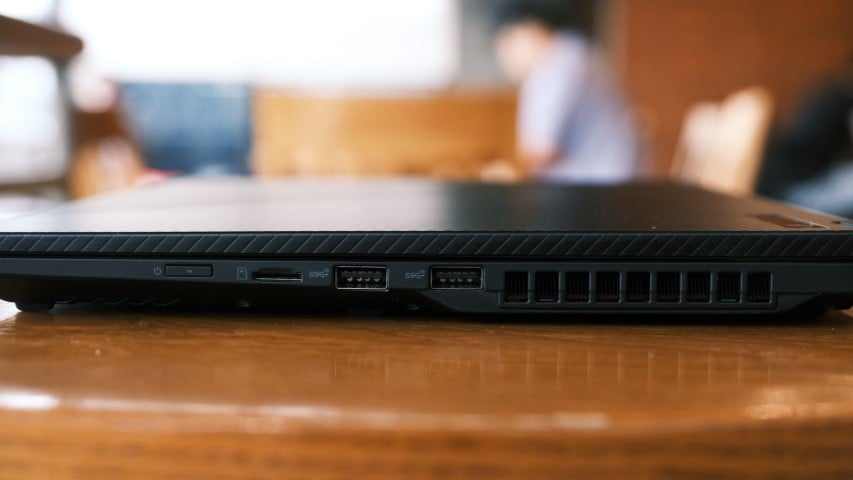 At the left side of the device is a full sized HDMI slot, a USB Type-C port, audio jack, and the power outlet. It also features ASUS' proprietary XG Mobile port so you can use the external XG Mobile GPU with the laptop.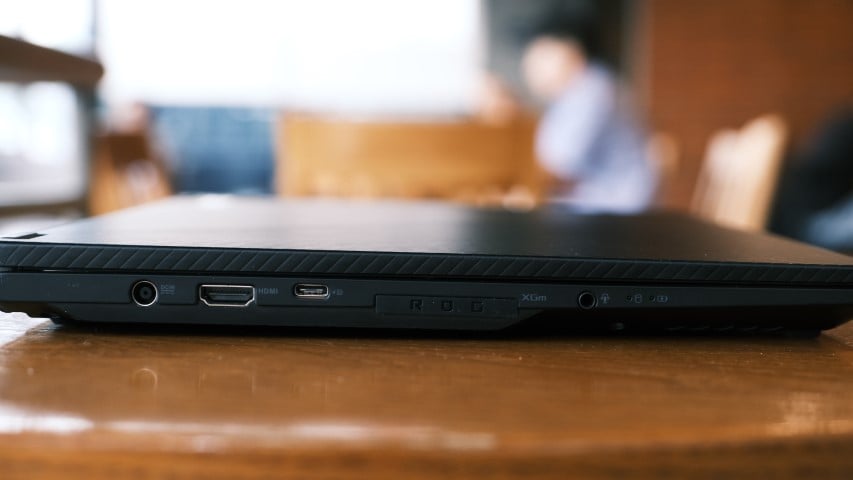 Display and Multimedia
The ROG Flow X16 unit that I have features a QHD+ 16:10 mini LED display. Long story short, it's a beautiful display, probably second only to an OLED screen. This screen gets very bright, up to 1100-nits at peak HDR brightness and features 100% DCI-P3.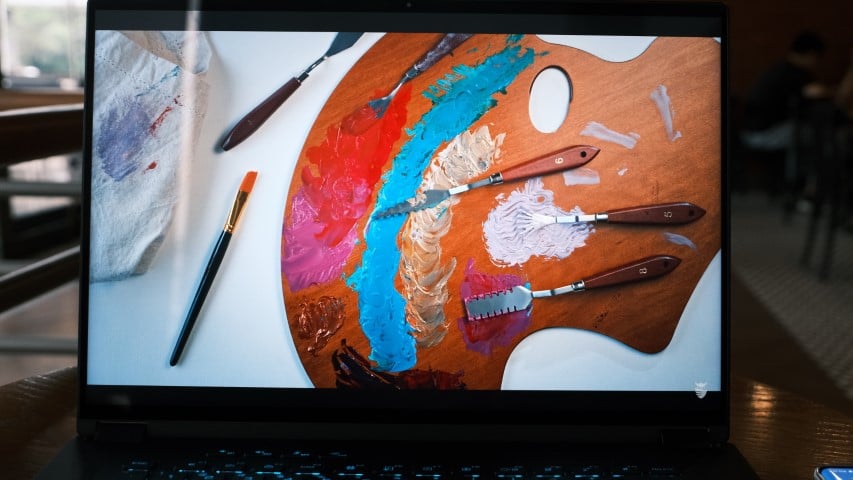 It's a glossy display, which I usually prefer on my laptops as they somehow look a bit more premium with a glossy screen. It has 512 dimming zones and you can select between multi-zone or single zone backlighting. Single zone backlighting works like a traditional laptop screen where all lighting areas are uniform which is good for content creation.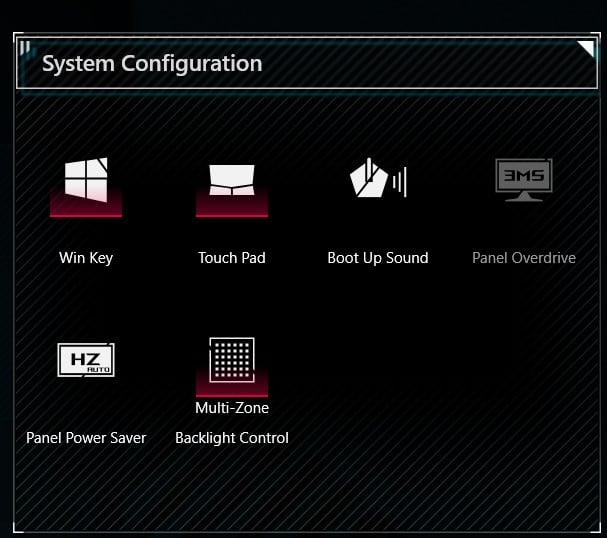 For media consumption and gaming, I'd recommend setting this laptop to multi-zone the entire way. It makes this laptop at par to an OLED panel in terms of contrast ratio and everything you watch and consume in this laptop just goes to another level.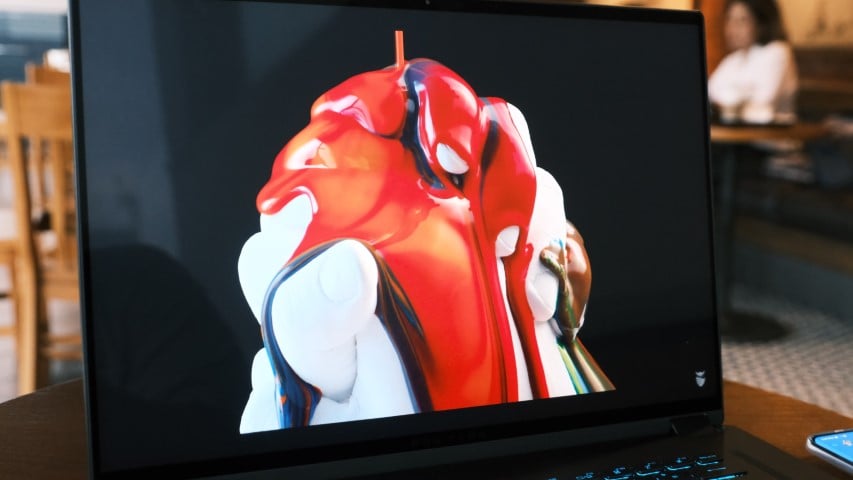 Watching any kind of media on this device is just a treat to your eyes, colors pop and everything just comes alive with this laptop.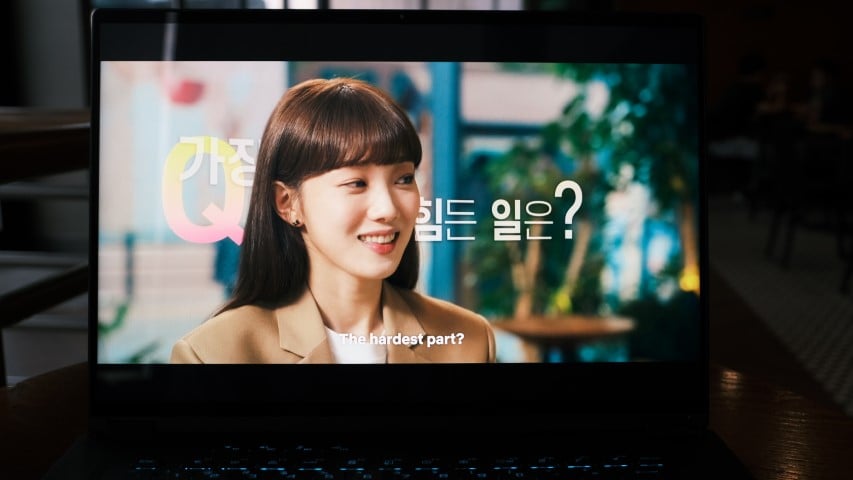 Setting the device to multi-zone backlighting also made my games even better to look at. I played the latest Call of Duty: Modern Warfare 2 campaign and Cyberpunk 2077 with this laptop and boy, it just made my experience even better.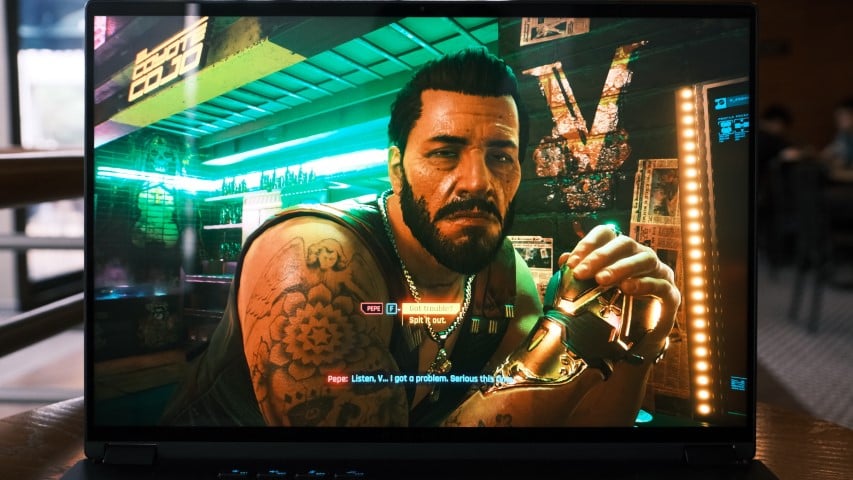 The 16:10 display is also a godsend for productivity. Writing this article on this device, surfing the web, and just about anything you do on this laptop is enhanced thanks to the aspect ratio of this device.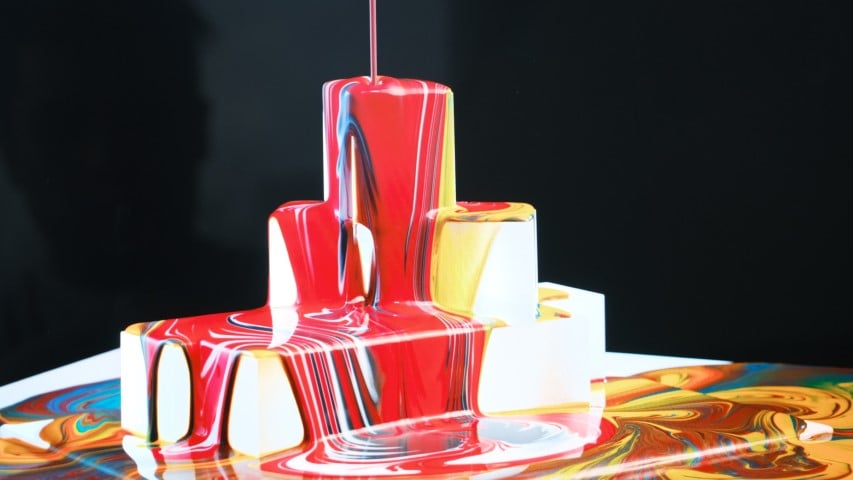 The ROG Flow X16 caught a lot of glances from people while I was using the device in public, not because of the design of the device but because of how good this screen is.
Performance and Benchmarks
Our unit comes with an AMD Ryzen 9 6900HS processor, 16GB of LPDDR5 memory, 1TB of storage, and an NVIDIA RTX 3060 GPU.
The Ryzen 9 6900HS is an 8 Core, 16 Thread CPU and can run up to 80W of power during demanding CPU tasks. The RTX 3060 inside here can go up to 125W as well in games and demanding applications.
Needless to say, the combination of specs inside the laptop ensures that you have enough power even for the most demanding tasks at hand. You can switch between different performance options such as Silent (for daily use), Balanced, Turbo (only when plugged in), and Manual.
I didn't have a single problem when it came to using this laptop in any of the tasks that I used it for. It really just breezed through most applications thanks to the powerful combination it uses. Do note though that it isn't perfect, this laptop gets very loud when it comes to intense applications and gaming. The fans really work and it's something you wouldn't be able to ignore when using it in a quiet to semi-quiet room.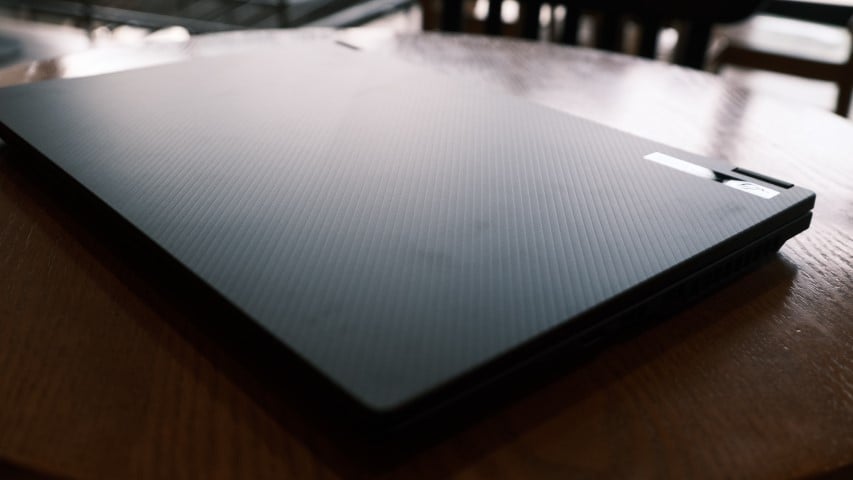 The laptop also gets hot on sustained loads. As I was gaming on this device for a couple of minutes it immediately became hot to the touch, at least not in the areas I'd have my hands on, but the middle part of the keyboard certainly got a bit uncomfortable to use. I solved this problem by using a laptop stand to improve airflow in the laptop. You can also switch to Manual mode to max out the fans but this results in the laptop being way louder than it should be.
On the flip side though, for everyday tasks such as surfing, browsing the web, emails, etc, Silent mode does the trick and it becomes whisper silent.
Check out some of our benchmark scores down below:
3D Mark
Time Spy: 8623
Fire Strike: 20512
PCMark 10
Overall: 6901
Productivity: 9125
Digital Content creation: 9571
Essnetials: 9723
Cinebench R20
Multi-Core: 5702
Single-Core: 621
Cinebench R23
Multi-Core: 14326
Single-Core: 1564
Gaming (Settings and Average FPS)
Cyberpunk 2077 (QHD+, High Settings, DLSS Performance): 63fps
Far Cry 6 (QHD+, Ultra Settings): 61fps
The Witcher 3: Wild Hunt (QHD+ Ultra Preset, Hairworks Off): 85fps
Marvel's Spider-Man (QHD+, Max Settings, RT On): 93fps
Call of Duty: Modern Warfare 2 (QHD+, Med-High Settings): 105fps
Valorant (QHD, Max Settings): 162fps
Battery Life
The ROG Flow X16 features a 90Wh battery that is standard among gaming laptops these days. To save battery, the laptop defaults to 60Hz when used in battery mode which you can change in the display settings.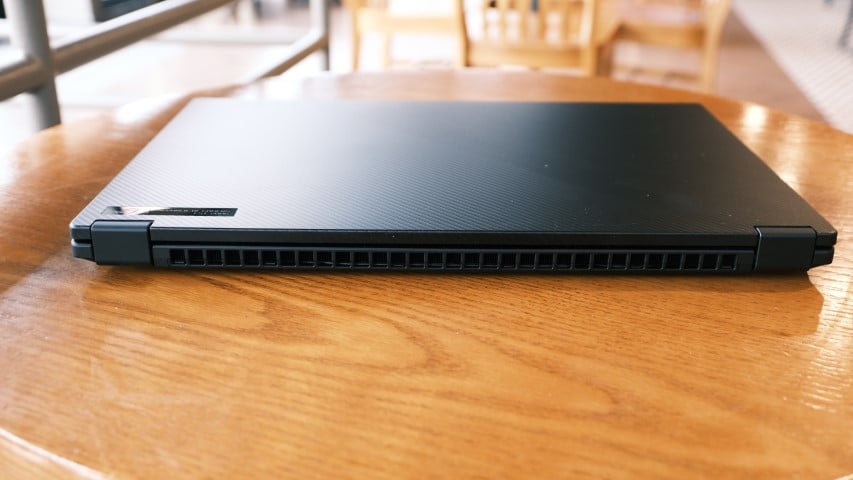 When using this laptop in battery mode, don't expect to game a lot on this as the laptop only lasted at around an hour and a few minutes. Expect to be near an outlet if you plan to game or use this device for productivity.
In regular use, I managed to get 7-8 hours of runtime with the device, which is great for everyday office tasks. The battery isn't the biggest in size either so you can bring it around with you. It is a 240W power brick that fills the laptop pretty fast.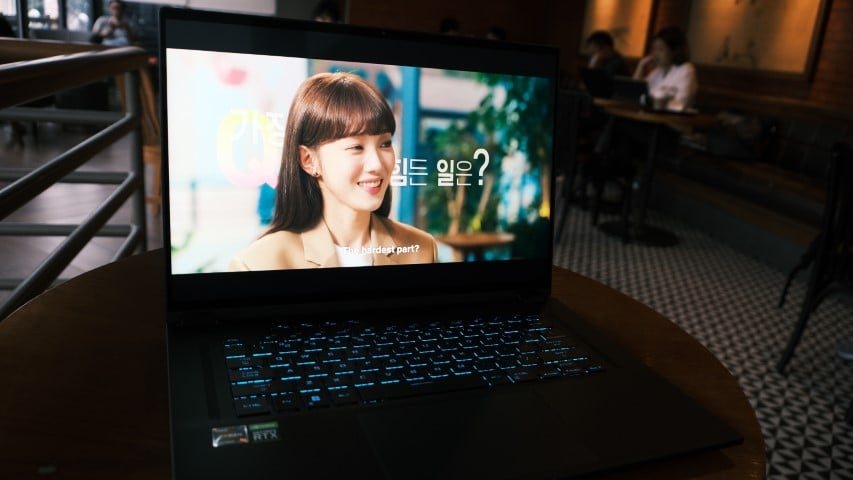 The laptop also came with an optional USB Type-C charger which goes up to 100W, though you won't be able to use the full power of the laptop when charging via this method.
Conclusion
The ASUS ROG Flow X16 is a near perfect laptop as I said earlier, the only cons I found were very nitpick-y quirks such as the device getting hot at certain spots when under load or the fan noise getting pretty loud (which do note is only noticeable in a quiet environment). Aside from that, the ROG Flow X16 just impresses.
The laptop has a beautiful display, a great combination of power and portability, and a design that other laptops would drool for. Again, currently, I'd nominate the ASUS ROG Flow X16 as my laptop of the year so far. At its price point of PHP 164,995, I'd say it eakes out every single peso you'd spend on this laptop, it's that good. So if you're looking for a no compromise, media, creation, gaming, and portable laptop, the ASUS ROG Flow X16 should be at the top of your list.