Seagate has just announced its latest external hard disk drive (HDD), the Black Panther Drive.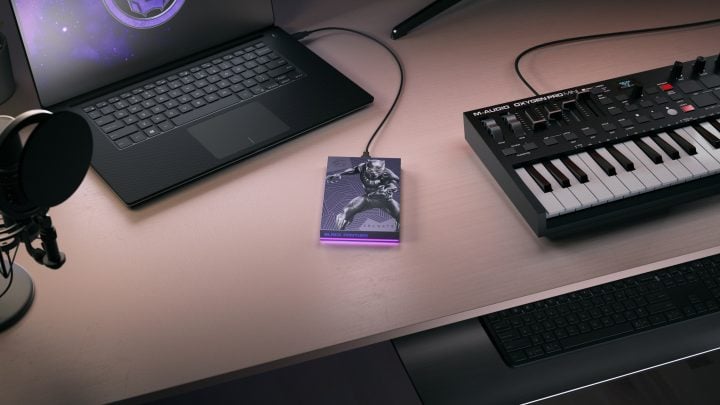 It's inspired by Marvel Studios' Black Panther and now joins Seagate's line of special edition storage devices such as other collaborations with Spider-Man and the Star Wars franchise.
The hard drive pays homage to T'Challa / the Black Panther with a design that features his vibranium Black Panther suit and RGB LED lighting that can light up magenta.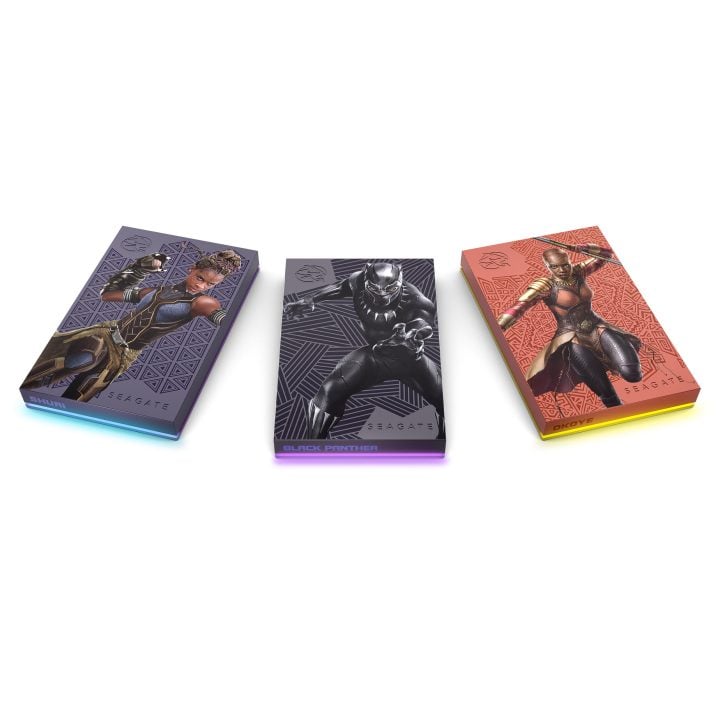 There are also other drive designs that see Shuri with blue lighting and Okoye with a red and yellow theme that matches her Doro Milaje uniform.
Moreover, there's also another design that's dubbed the King of Wakanda Drive that features the Black Panther sitting on the throne with magenta lighting.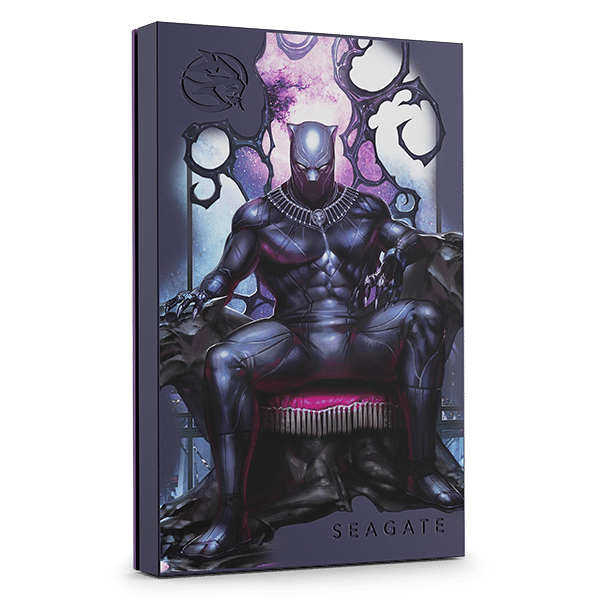 Seagate's FireCuda external HDD can have up to a 2TB capacity and is compatible with a whole range of devices such as PC, Mac, PlayStation, and Xbox.
It also comes with a USB 3.2 Gen 1 connection for quick transfers and universal compatibility.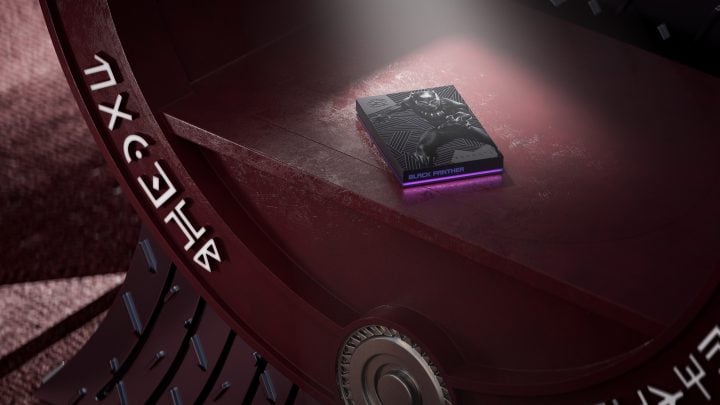 The special edition Black Panther drive comes included with Seagate's three-year limited warranty and three-year Rescue Data Recovery Services.