Qualcomm on Tuesday, during the Snapdragon Summit 2022 has unveiled its newest flagship tier chipset Snapdragon 8 Gen 2 that augments every aspect of its predecessor's capabilities in terms of performance, AI, camera, and connectivity.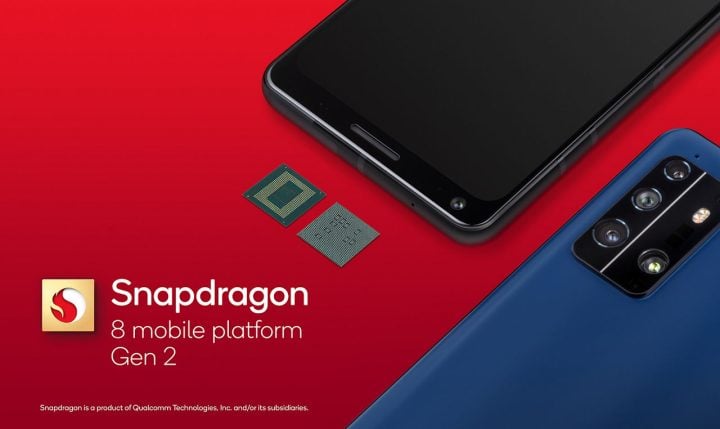 Performance and AI
Formally known as SM8550-AB, this chip runs on 4nm process with better Kryo CPU that promises up to 35% higher performance with 40% more efficiency as compared to last year's Gen 1. The new chip also has better Adreno GPU bringing 25% increase in performance and 40% more power efficient.
It brings hardware accelerated ray tracing "…with the world's first mobile optimized support for Unreal Engine 5 Metahumans Framework" on the Snapdragon mobile platform — which means we may see 'photorealistic' graphics (specifically, human characters) on mobile games.
The SD 8 Gen 2 supports faster memory technologies which is now compatible with LP-DDR5x RAM at up to 4200MHz (previously LPDDR5 at 3200MHz) and it can now support the new UFS 4.0 format for storage (previously UFS 3.1).
Its new Hexagon processor brings 4.35x faster AI performance than its predecessor. The chip also introduces support for INT4 AI-precision format with 60% performance per Watt.

Camera
The 8 Gen 2 now has an AI-capable Cognitive ISP that detects different elements of a photo or video (such as faces, facial features, hair, clothes, skies) and automatically enhances them individually through its AI neural network in real time.
Qualcomm boasts that Sony image sensors' Digital Overlap HDR (DOL-HDR) and Samsung's 200MP HP3 are optimized for Snapdragon 8 Gen 2 — that's also first to include AV1 codec for playback up to 8K HDR at 60fps.
Connectivity
The 8 Gen 2 has the new Snapdragon X70 5G modem with support for both mmWave and sub-6GHz 5G. As well as FastConnect 7800 system bringing lowest latency Wi-Fi 7 and dual Bluetooth connectivity. Its Wi-Fi 7 tops at up to 5.8Gbps (previously, Wi-Fi 6/6E with up to 3.6Gbps).
Its latest Snapdragon Sound system can deliver 48kHz lossless music streaming and lowest-ever latency for gaming at only 48ms. As for wired connectivity, it does USB 3.1 and Quick Charge 5 technology. And its improved Snapdragon Secure system offers the latest in key isolation and cryptography designed to protect users' data and privacy.
Snapdragon 8 Gen 2 Adoption
Qualcomm says that new Snapdragon 8 Gen 2-powered devices are expected to come by the end of 2022 through OEMs and brands including ASUS Republic of Gamers, HONOR, iQOO, Motorola, nubia, OnePlus, OPPO, REDMAGIC, Redmi, SHARP, Sony Corporation, vivo, Xiaomi, XINGJI/MEIZU, and ZTE.
For the full technical information about Snapdragon 8 Gen 2, you may click here to for its product brief.