Fans are arguing about which production team is the first one to use the location, and whether the Kapamilya series intentionally took one of its scenes in front of the hut, that the Kapuso team built as props for its historical portal fantasy series.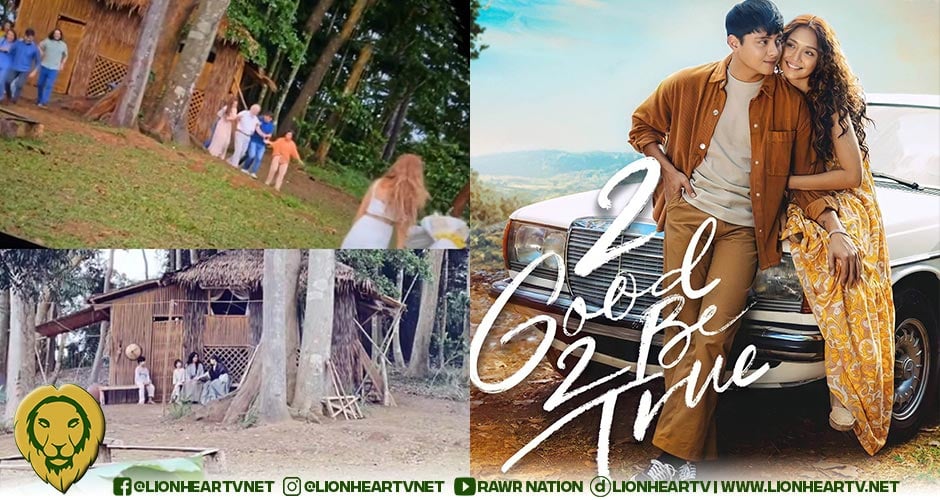 Fans of two of the most talked-about Filipino TV shows today, GMA Network's Maria Clara at Ibarra and ABS-CBN's 2 Good 2 Be True, had a clash on Twitter last November 8, when a particular "nipa hut" was spotted by fans on the finale episode of the Kathiel-starred series.
Surprisingly, the same hut has also appeared in the Kapuso series. It is the home of Andrea Torres's character, Sisa, and her two children, Crispin and Basilio.
The said hut was notably purposedly built by the Kapuso production team, to be used as props for Maria Clara at Ibarra. It is worth noting, however, that even before the Kapuso series started airing, last month, the 2 Good 2 Be True team, was already shooting scenes in the said location. The original promotional materials for the show, in fact, show the area where the 'hut' in question, currently stands.
What is not yet clear, is whether the production team of the Kapamilya series, intentionally shot the controversial scene, in front of the hut built for Maria Clara at Ibarra. The said hut was captured by the camera during the finale episode of the KathNiel series, albeit very briefly.  Perhaps, an official statement from both camps will clarify the issue.
That said, what this argument between the fans, proved, is that both these shows have indeed a strong following, that fans are ready to come to defend them, no matter what.
Maria Clara at Ibarra remains unstoppable as the most watched TV series on television today, while 2 Good 2 Be True, is ending its very successful run as the most streamed TV show on Netflix Philippines. The series has kept its place for 26 weeks, a feat no other local TV shows have accomplished.