RELX is introducing the newest colorways of its Infinity and Essential devices: the RELX Infinity Deep Blue and RELX Essential Blue Glow.
According to RELX, the new devices are designed with SuperSmooth TechnologyTM, providing users a better alternative to traditional cigarette smoking and vaping, unlike other vapes, which tend to leak or have poor battery life.
The devices use the same groundbreaking vaping technology, the Active-Steam Pro and Air Boost design, to provide consistent vapor volume and quality by actively balancing and controlling both atomizing power and temperature. Moreover, they also provide sufficient pressure to enable the vapor to travel upwards the maze leak-resistant design from the atomizer.
Further, both RELX Infinity Deep Blue and RELX Essential Blue Glow have a leak-resistant maze, ergonomic mouthpiece design, and symmetrical pods.
As the Red Dot winner of 2020, RELX Infinity is ideal for those who like a great design. The unit can be charged using its built-in Pogo pin or USB-C charging port with dual charging options. The device also has a SmartPace Vibrate Alert so users can monitor their vaping by vibrating when taking over 15 puffs within 15 minutes.
On the other hand, the RELX Essential is the brand's entry-point device that provides all you need in a vape pen at an affordable price. RELX noted that if you're fine without the added features of extra battery life or a SmartPace Alert system, the Essential is the perfect option. Its small and manageable design and fast charging make it the ideal entry point for smokers looking to switch to super smooth.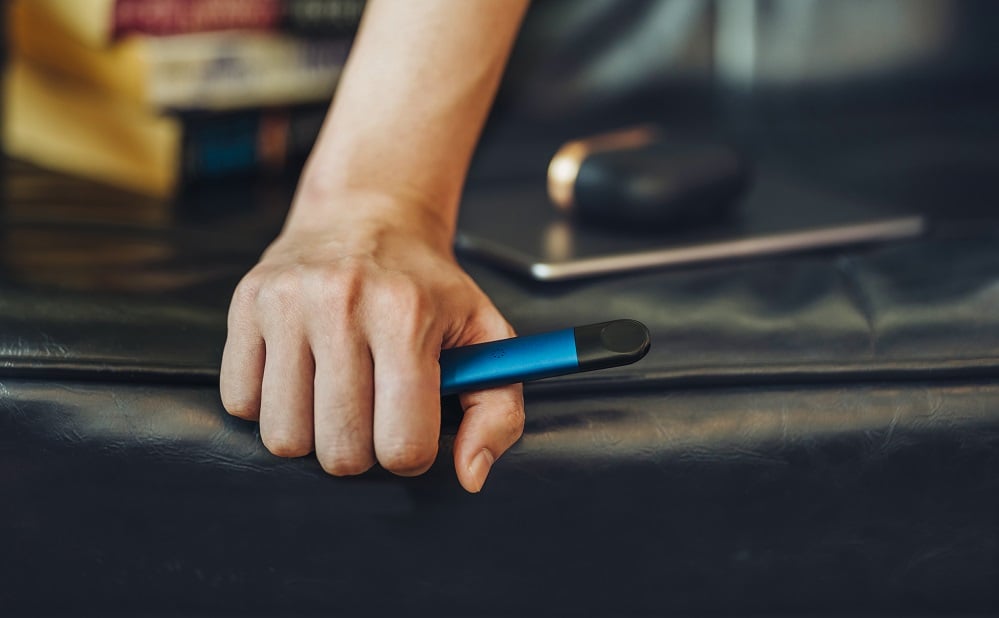 Meanwhile, in July, the brand launched the #NoSmoke campaign to highlight how the device addresses the usual smoker pain points with testimonials from real ex-smokers who've since made the #SwitchtoSmooth.
You may visit the for more information.