Portable SSDs are great storage solutions to have especially if you own a laptop, smartphone, or tablet with limited storage. It's also great for professionals who need a quick backup solution to their files. One example of a portable SSD is the Kingston XS2000. It's fast, small, and semi-rugged. Read our hands-on below.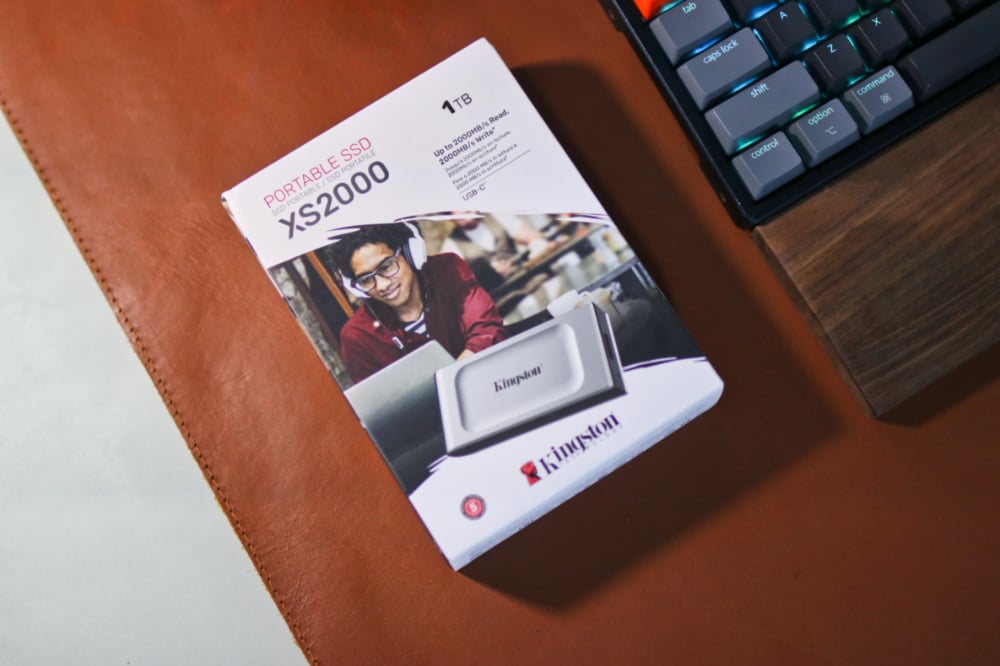 One of the first things we noticed about the XS2000 is the size. It's like an oversized thumb drive measuring 69.54 x 32.58 x 13.5mm and weighs in at 28.9 g. It can easily fit a gadget organizer or that small pocket in your jeans.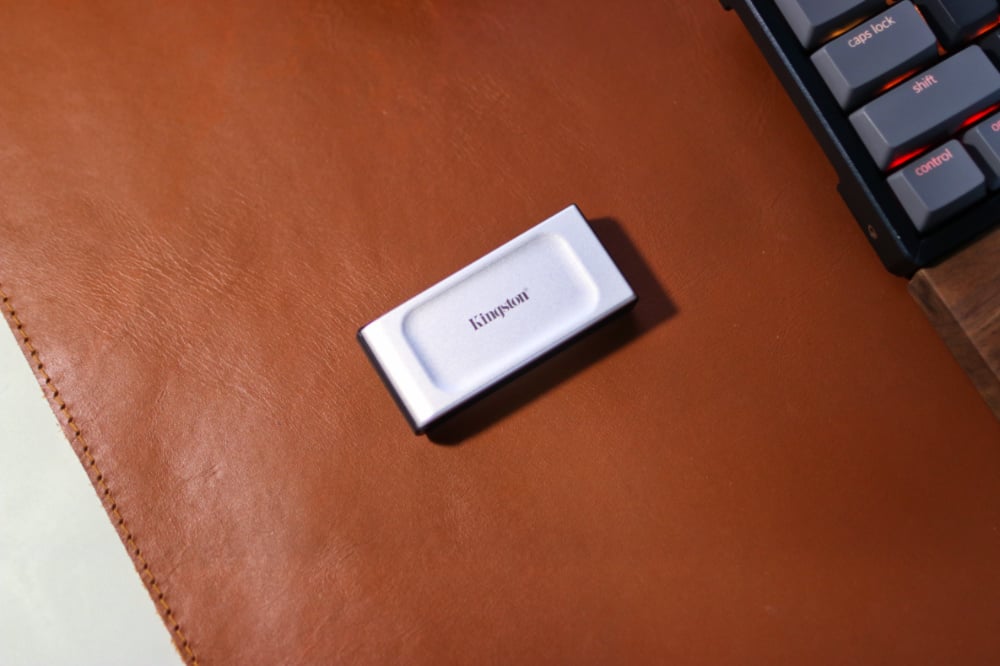 It feels premium, as well as the top and bottom covers, are made of metal. The middle frame, though, is made of plastic with a matte finish.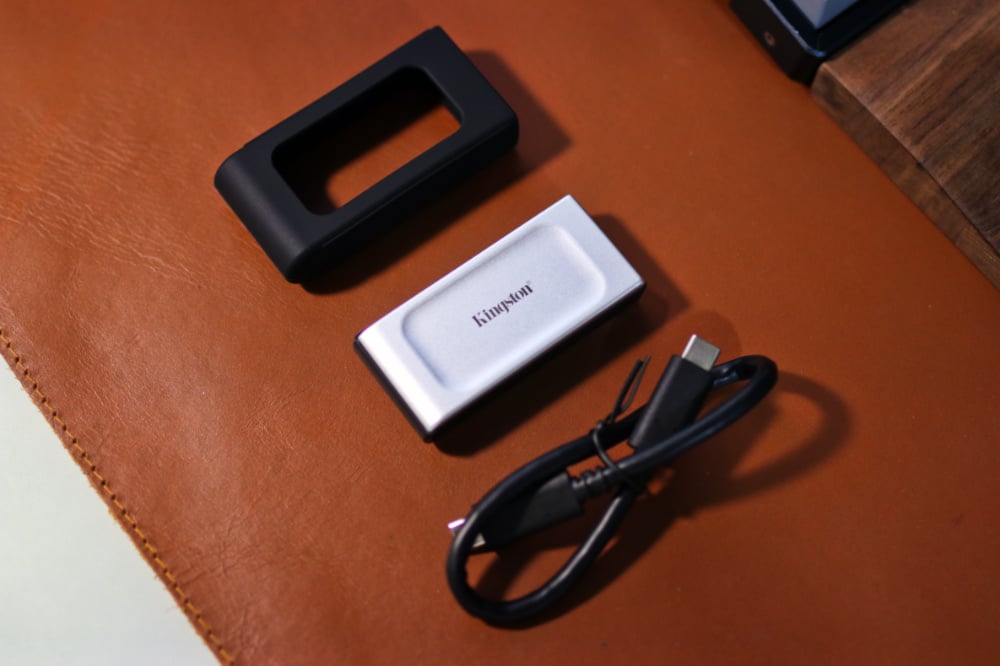 For connection, it uses a USB-C interface and has an LED indicator. The package already includes a USB-C to USB-C cable, so that's good if your laptop has that port, so you can just plug it in right away.
The problem with other portable SSDs in the market is that some of them don't offer any form of protection, so they're more susceptible to damage especially when dropped. The XS2000 solves that by including a protective rubber sleeve in the package. It covers the entire frame but leaves a portion of the top and bottom exposed, probably for thermals. It's also not water-resistant, so keep it away from liquids.
The XS200 comes in three capacities — 500GB, 1TB, and 2TB. What we have is the 1TB model. It boasts up to 2,000 MB/s read and 2,000 MB/s write if your laptop or PC supports the USB 3.2 Gen 2×2 interface.
We used a MacBook Pro M1 (2021) and tested it using the Blackmagic Disk Speed Test and we got a max write speed of almost 800 MB/s and a max read speed of over 830 MB/s.
We also tested it on the Huawei MateBook 14s with CrystalDiskMark 8 and we got a max sequential read of 1,066.49 MB/s and a max sequential write of 1,000.04 MB/s.
We also did a file transfer test consisting of video files amounting to 10GB and we were able to complete the transfer in just 11 seconds. Looking at the results, we're not getting the advertised speeds but we can attribute the bottleneck to our laptops.
Still, the XS200 is a great portable external SSD to have as it is tiny, comes with a protective case, and is fast. Although, it would have been nicer if it also came with a USB-C to USB-A adapter, so we can connect it to laptops without USB-C.