As families of four slain activists got ferried from Antipolo to the Philippine General Hospital, online personalities and other netizens expressed disgust over what transpired last Sunday, March 7, and the subsequent handling of the incident.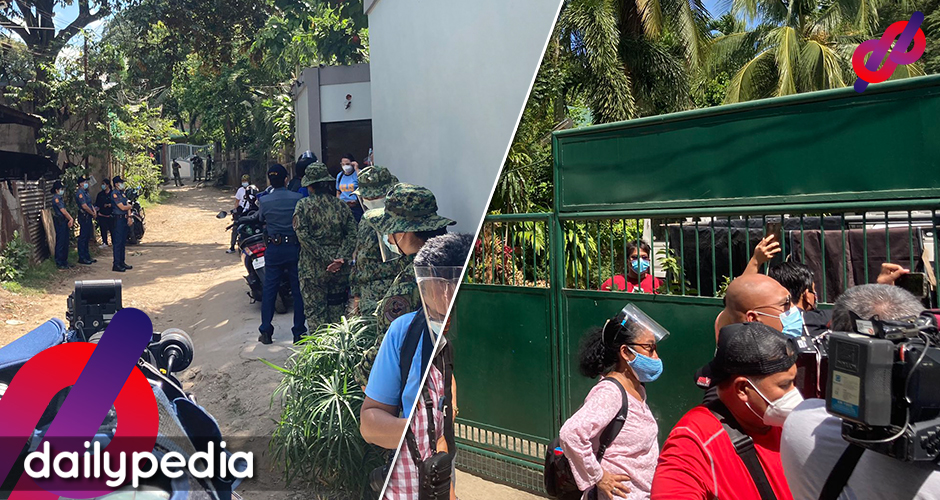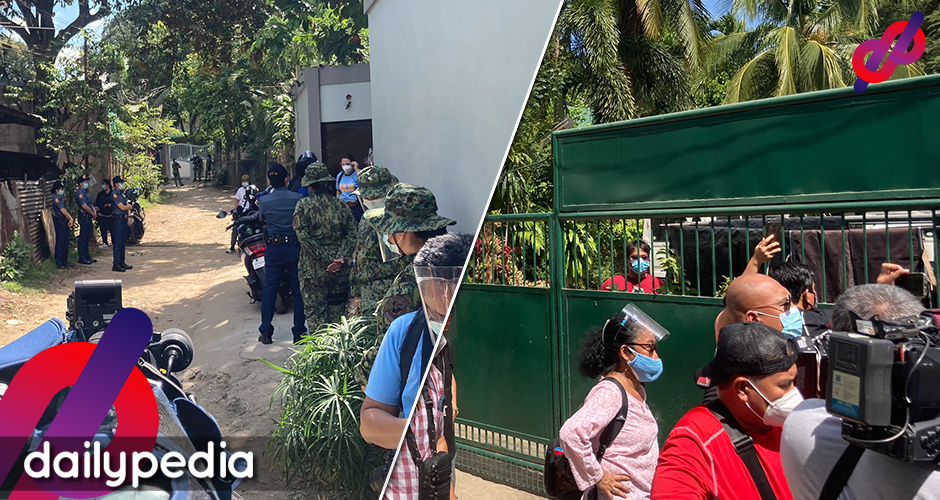 The events of what is now dubbed "Bloody Sunday" have spilled over well into the week as a standoff happened between Antipolo Memorial Homes and the families of four of the "Calabarzon 9".
The families demanded the release of the bodies of their slain loved ones, but the funeral home refused despite the families providing all necessary documents for release as well as settling any fees.
According to the funeral home, the Rizal local government unit and the Philippine National Police asked them to not release the bodies, though they did not give specifics as to why.
This, and the ensuing standoff, would draw the attention of journalists and personalities who would side with the kin of the slain activists.
Rappler CEO Maria Ressa called the situation insanity, referring perhaps to the refusal of the funeral parlor to release the corpses.
This is insanity. https://t.co/pKtrv3NquS

— Maria Ressa (@mariaressa) March 11, 2021
Host and comedian John Lapus would agree with Ressa.
Ha? Bakiy daw? Kaloka naman! https://t.co/CCxkFjjn9e

— John Lapus (@KorekKaJohn) March 11, 2021
Jover Lauro would ask the question on everyone's minds: why did the funeral parlor refuse to release the bodies of the deceased to their kin.
Bakit ayaw nilang ilabas? https://t.co/nKOqmt2IPq

— PinoyAkoBlog (@PinoyAkoBlog) March 11, 2021
Award-winning screenwriter Jerry Gracio would call out "Duterte's policemen" for their lack of respect.
Walang respeto sa buhay.

Walang respeto sa patay.

Ang mga pulis ni Duterte.

— Jerry B. Grácio (@JerryGracio) March 11, 2021
This sentiment would be seconded by netizens, with one calling the Philippines "a darker, more corrupt place under Duterte."
Walang respeto sa patay. Walang respeto sa buhay.

Ganyan ang gobyernong meron tayo.

— Sprockey (@sprocketscience) March 11, 2021
The Philippines under Duterte has become a darker, more corrupt, more evil place.

— Bart Guingona (@guingonabart) March 11, 2021
US-based Filipino journalist Barnaby Lo, meanwhile, shared a thread that likened what just happened to another tumultuous time in Philippine history: Martial Law.
THIS. https://t.co/hbaNphnqrB

— Barnaby Lo (@barnabychuck) March 11, 2021
Acitivist Prince Tortugo, for his part, gave a personal account of what has transpired in Antipolo as they happened.
Hindi ho makapasok ang mga madre at media, CNN, sa Antipolo Memorial homes. 10:00 PM na, pangatlong araw namin dito, nakapagbayad na kami at nakapagcomply sa lahat ng requirements pero ayaw pa rin irelease dahil sa mga militar. #DefendSouthernTagalog #StopTheAttacks pic.twitter.com/fkjjP2PvHg

— Prince Turtogo (@prince_turtogo) March 10, 2021
His last tweet would call out the military, as one of them would join the convoy of vans taking the bodies to PGH. He would also call out state forces for trying to cover up the events of Bloody Sunday.
Marerelease na ang mga labi pagtapos ng 4 na araw na puspusang pangigigiit. Kaso, sana wag naman ito ang makakasama naming convoy. #BloodySundayCoverUp pic.twitter.com/Mft9cRmof7

— Prince Turtogo (@prince_turtogo) March 11, 2021
Meanwhile, journalist Inday Espina Varona compared the events that happened in Rizal to what has happened in Cebu.
In Rizal, they won't release the bodies of slain IP to kin. In Cebu, they won't turn over a child to parent even with a court order stressing there is no factual or legal basis for detention of child. (More)

— inday espina varona (@indayevarona) March 11, 2021
That story would end up with one of the detained children from USC Talamban Campus being released on the count of false accusations during a raid last February 15, 2021.
PNP Region 7 and the national command would deny all claims of a raid, saying the operation was a "rescue" instead.
Earlier today, Palace spokesperson and human rights lawyer Harry Roque pleaded for a chance with the international community after the events of Bloody Sunday went global.
He would ask the United Nations Human Rights Council to "give the Philippines a chance" and allow investigators to find out the truth as well as punish those who were guilty.