Maya recently rolled out a new feature that lets you create your own @username for your Maya account, allowing you to conveniently send and receive money.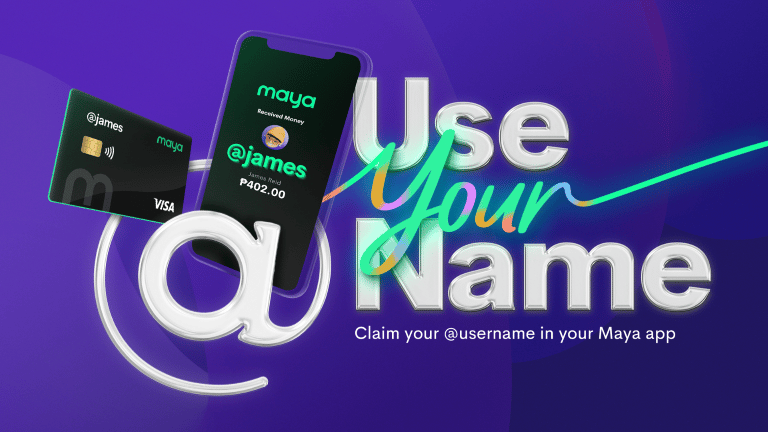 The @username is tied up to your Maya account and can be used as a substitute for hard-to-memorize 11-digit mobile numbers. This is also handy for small businesses as you can set up your store name as an account username as an easier mode of payment.

To set up your Maya @username:
1. Tap the "Profile" icon on the upper-left corner and tap "Get Started."
2. Key in your preferred @username and hit "Confirm."
3. Finish off by keying in the One Time Password (OTP) sent via SMS.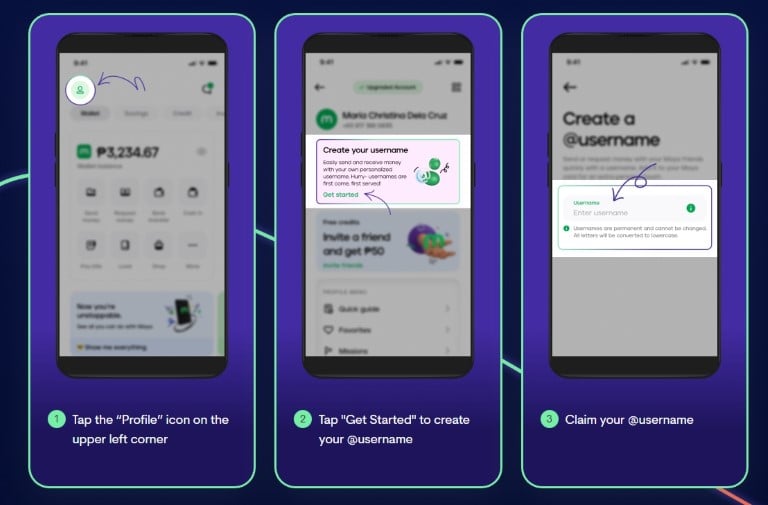 Once you've registered your preferred @username, other users can now use this to send money to your account:
Tap "Send Money" on the Maya app
Key in the recipient's @username, input the amount to send, and tap "Continue."
Review the "Send Money" transaction details and tap "Send."
Wait for Maya's confirmation via SMS.
Take note that a username is unique to each Maya account holder, so choose well. You can have the option to present your username or your mobile number registered to your Maya account whenever you want to receive money through Maya. In general, registration of usernames is on a first-come, first-served basis, and to ensure protection, Maya has provided guidelines for username registration here.