With the nationwide SIM Registration nearing, all telcos are preparing for this massive endeavor which will start this December 27, 2022.
For one, Globe telecom has already informed its subscribers (particularly, postpaid and Platinum subscribers) that they've been pre-registered already.
Here is a copy of the text message sent earlier today.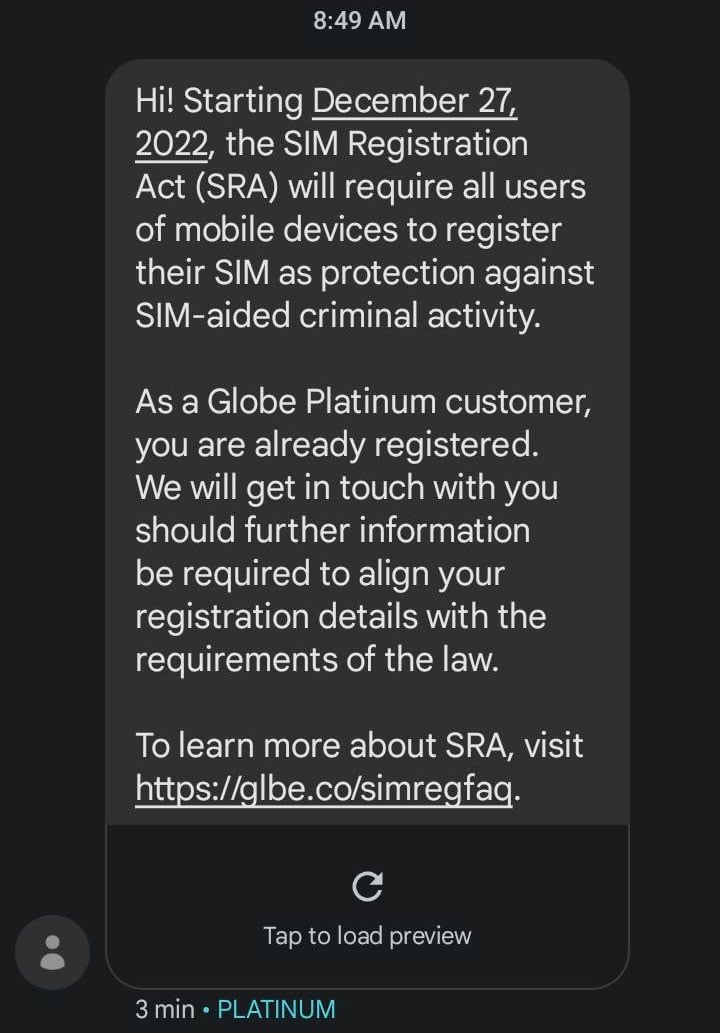 The IRR or and all public telecommunication entities (PTEs) are expected to implement it within 15 days (thus the December 27 starting date).