Aside from displays and its accessory lineup, ASUS has also introduced its latest ProArt X570 motherboard and ProArt Station PD5.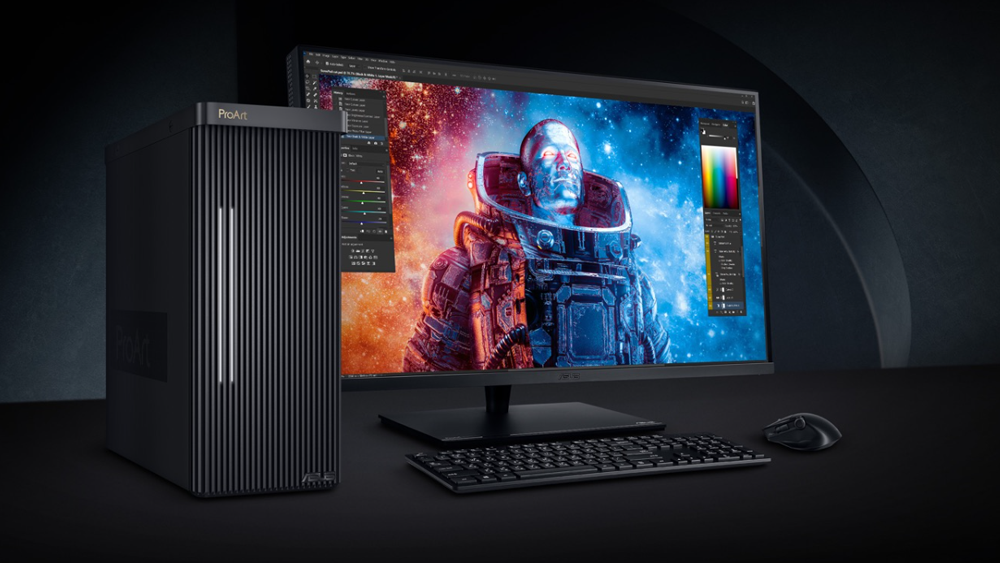 The ASUS ProArtX570-Creator WiFi is a motherboard designed to handle multi-threaded workloads that consist of 3D modeling, rendering, texturing, postproduction, and transcoding. The board employs 14+2 power stages and a completely passive cooling design, that includes VRM heatsinks and a passively-cooled PCH.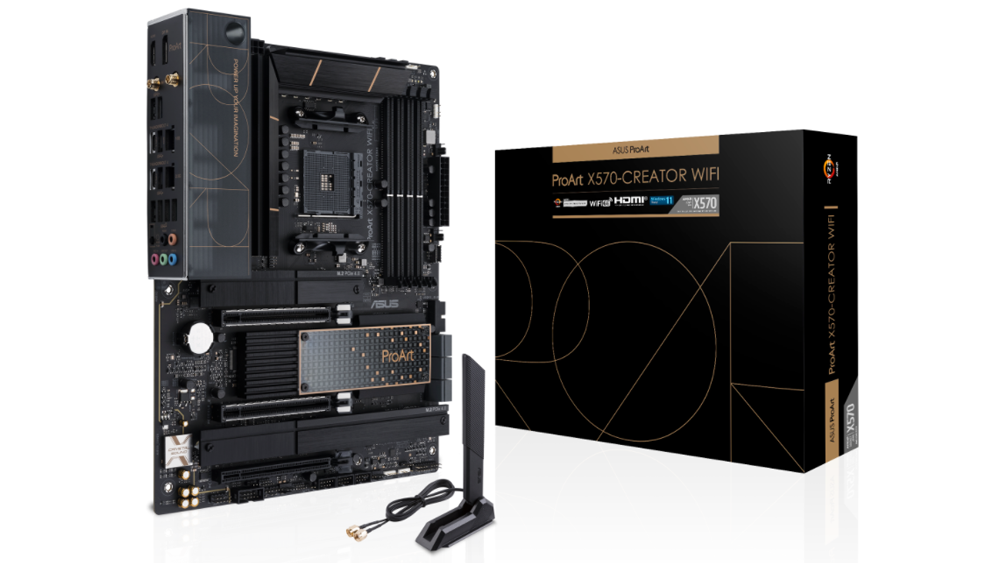 For connectivity, it supports three PCIe 4.0 M.2 slots, a single DisplayPort, four USB 3.2, two Thunderbolt Type-C, Four USB3.2 and a plethora of ports. In addition, an advanced USB-port management function from ASUS Control Center Express prevents leaks of creative assets.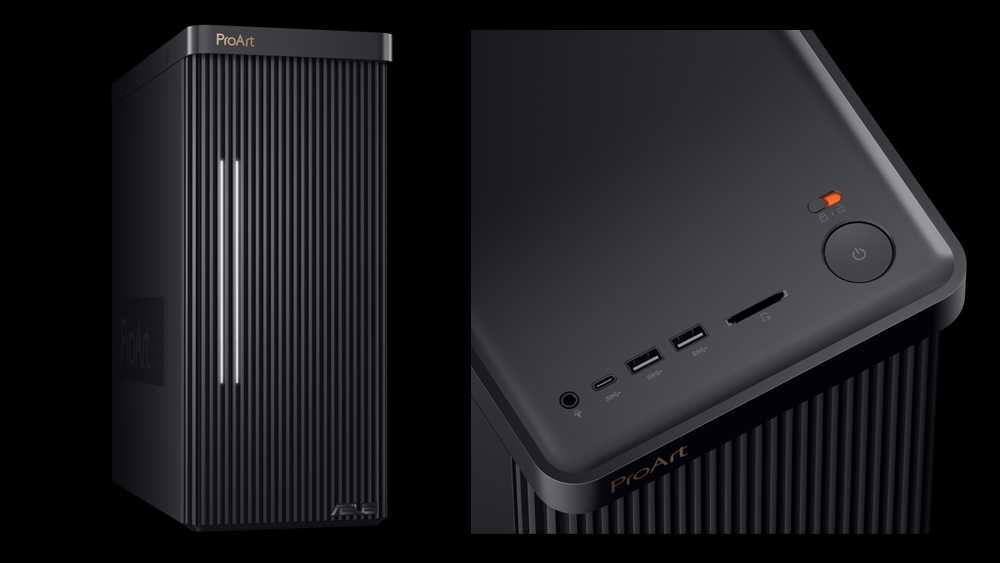 The ASUS ProArt Station PD5 features a beautiful and modern aesthetic. It is powered by an 11th Generation Intel Core i9 processor that is paired with an NVIDIA GeForce RTX 3070 or A2000 graphics. The ProArt Station PD5 is equipped with creator-friendly design touches, including ASUS Lumiwiz LED indicators, a tool-less hard drive tray and a power-button shield to prevent accidental touches.
ASUS ProArt Station PD5 specs:
Intel Core i5-11500, i5-11400, i5-11400F, i7-11700, i9-11900 processor
NVIDIA GeForce RTX 3060, 3070 | 8GB, 12GB DDR6
NVIDIA RTX 12000
8GB, 16GB DDR4 SO-DIMM
1TB, 2TB SATA
256GB, 512GB, 1TB M.2 NVMe
WiFi 6, 5
Front i/o ports:
• 1 x 2-in-1 SD card reader
• 1 x 3.5mm audio combo jack
• 2 x USB 3.2 Type-A
• 1 x USB 3.2 Type-C
Rear i/o ports:
• 1 x RJ45
• 1 x HDMI 1.4
• 2 x Display Port
• 1 x 7.1 channel audio
• 2 x PS2
• 2 x USB 2.0 Type-A
• 4 x USB 3.2 Type-A
500W, 700W power supply
18.00 x 40.76 x 41.70cm
10kgs
There's no word yet about their local pricing and availability, so stay tuned!