We're here in Las Vegas for the launch of AMD's latest graphic cards in its brand new RDNA 3 line. In a presentation by AMD CEO Dr. Lisa Su, the company has released 2 brand new GPUs, the Radeon RX 7900 XTX and the Radeon RX 7900 XT.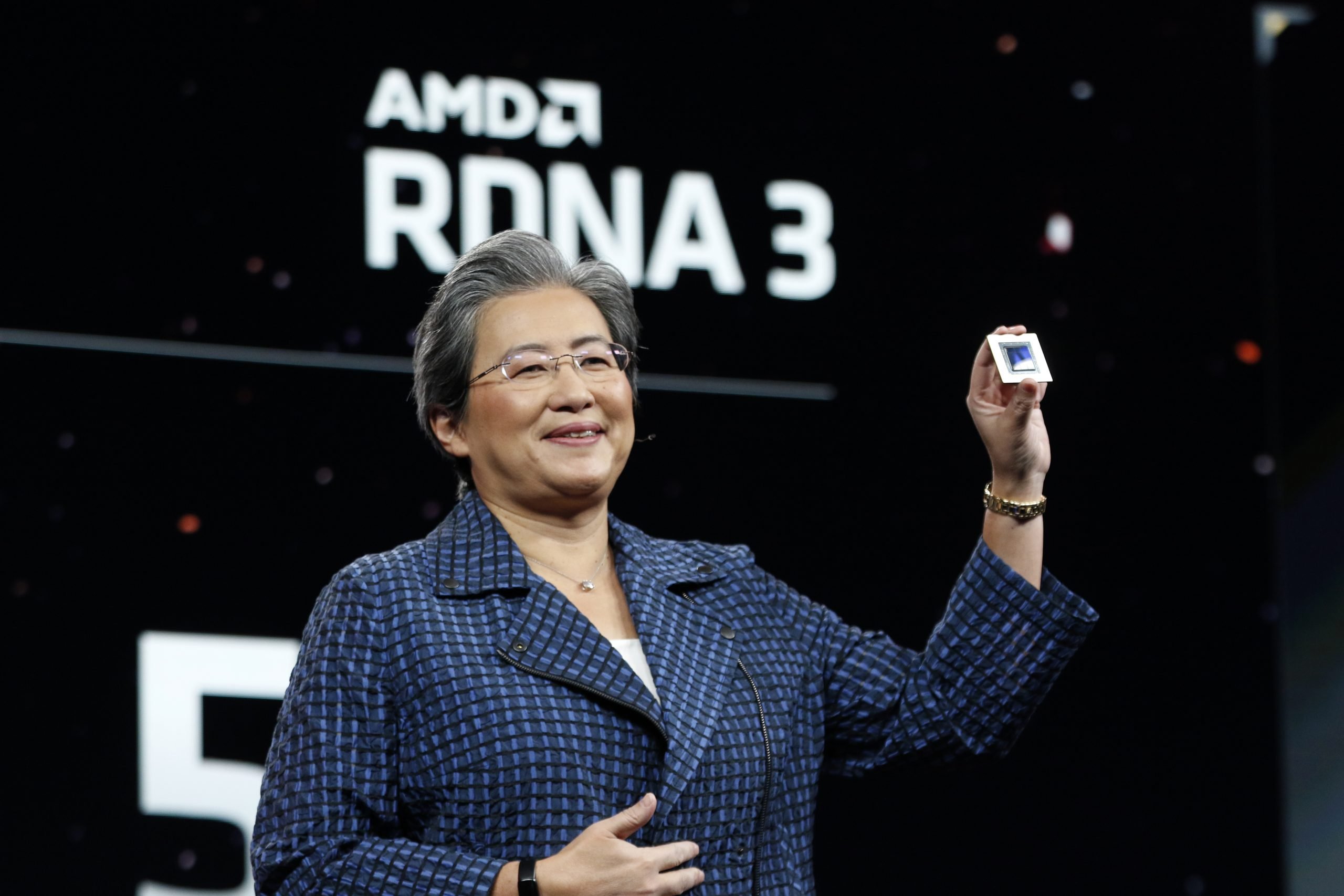 Building off of the successful launch of its AMD Ryzen 7000 series CPUs over a month ago, AMD is set to release these 2 brand new GPUs to the market featuring next generation technologies. Yugatech was lucky enough to be invited to the launch of these 2 graphic cards and we're here to tell you all about it.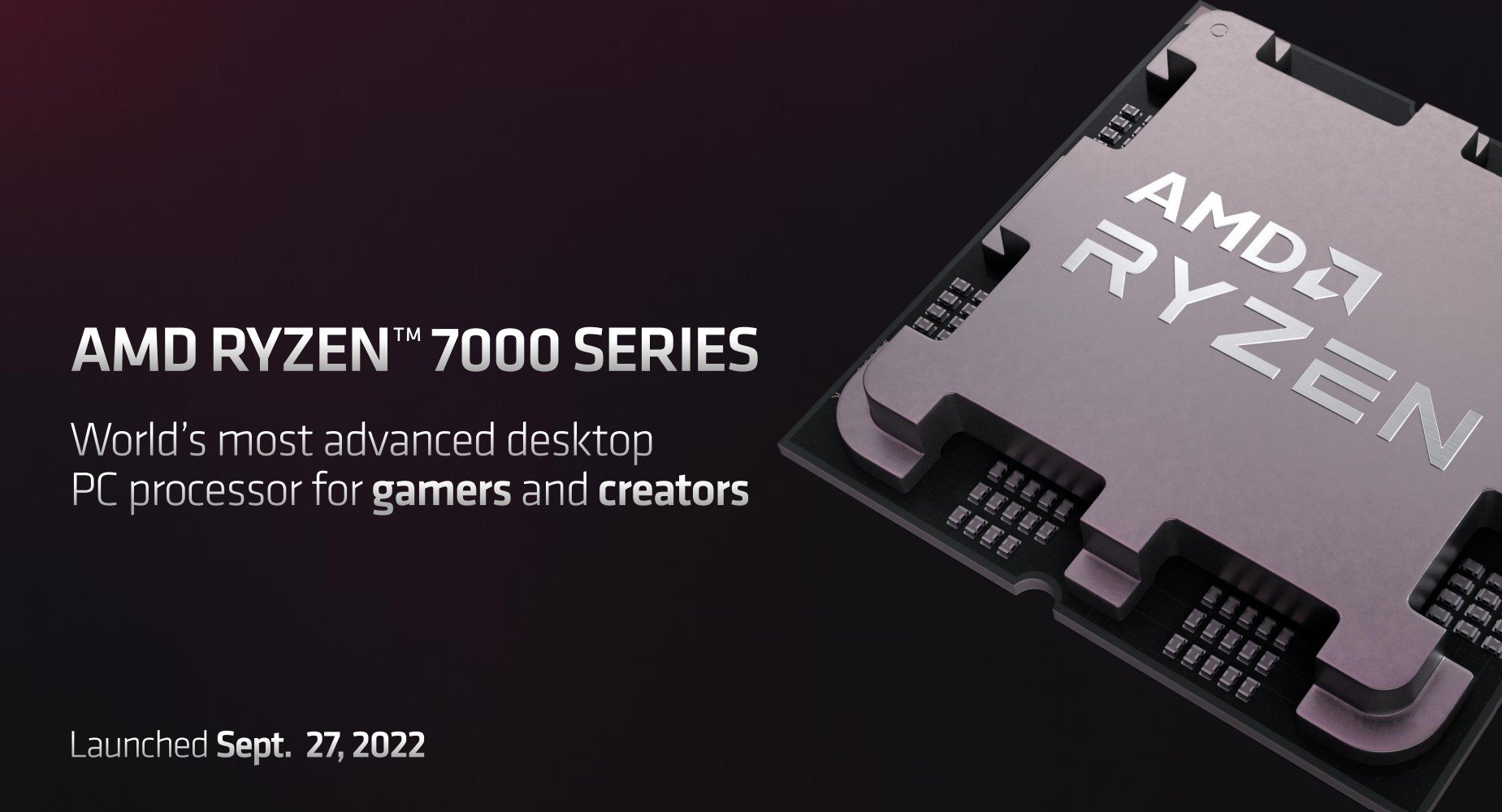 AMD launched RDNA with 3 goals in mind according to their CEO. These three are performance per watt, high resolution/high frame rate gaming, and next generation gaming experiences.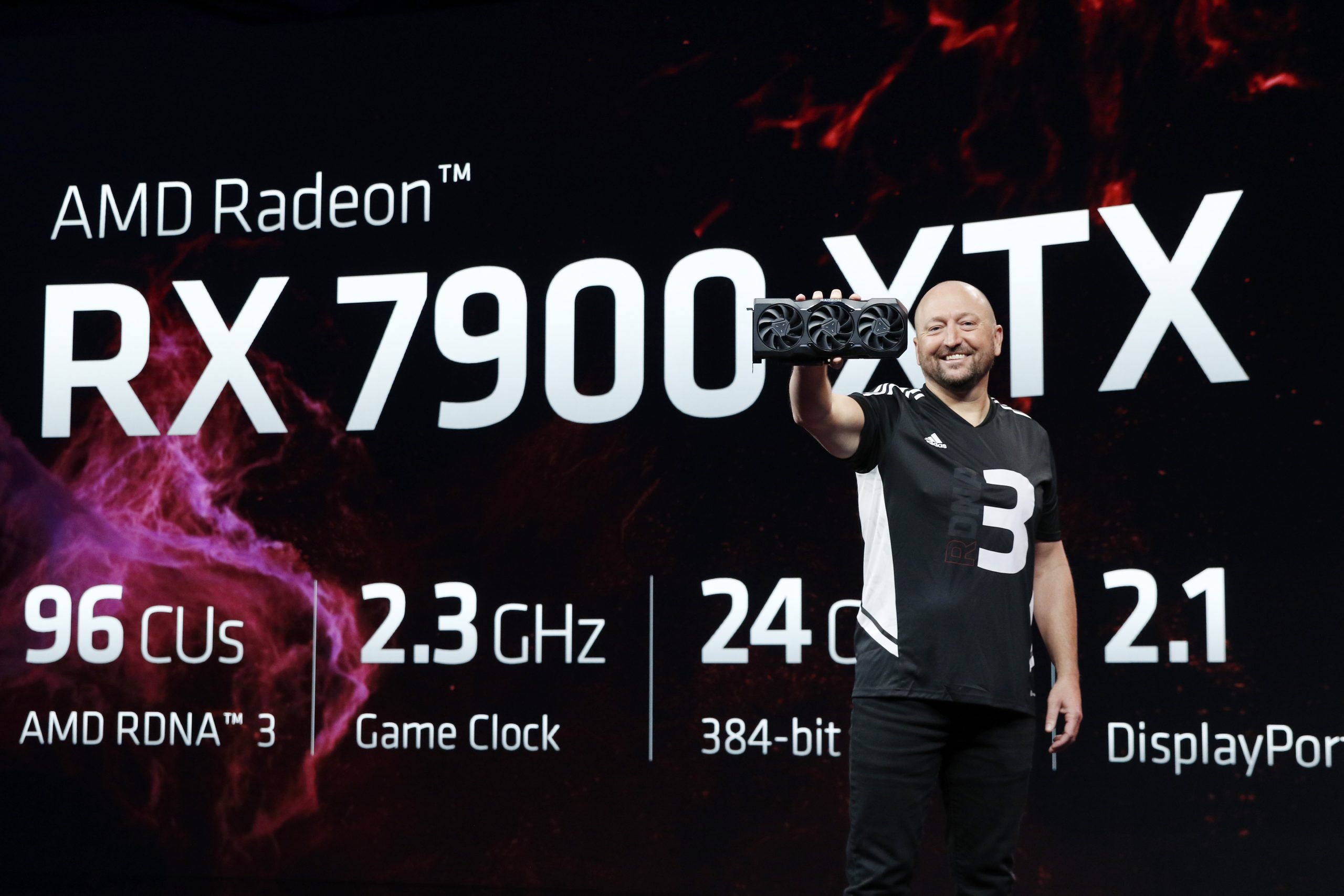 RDNA 3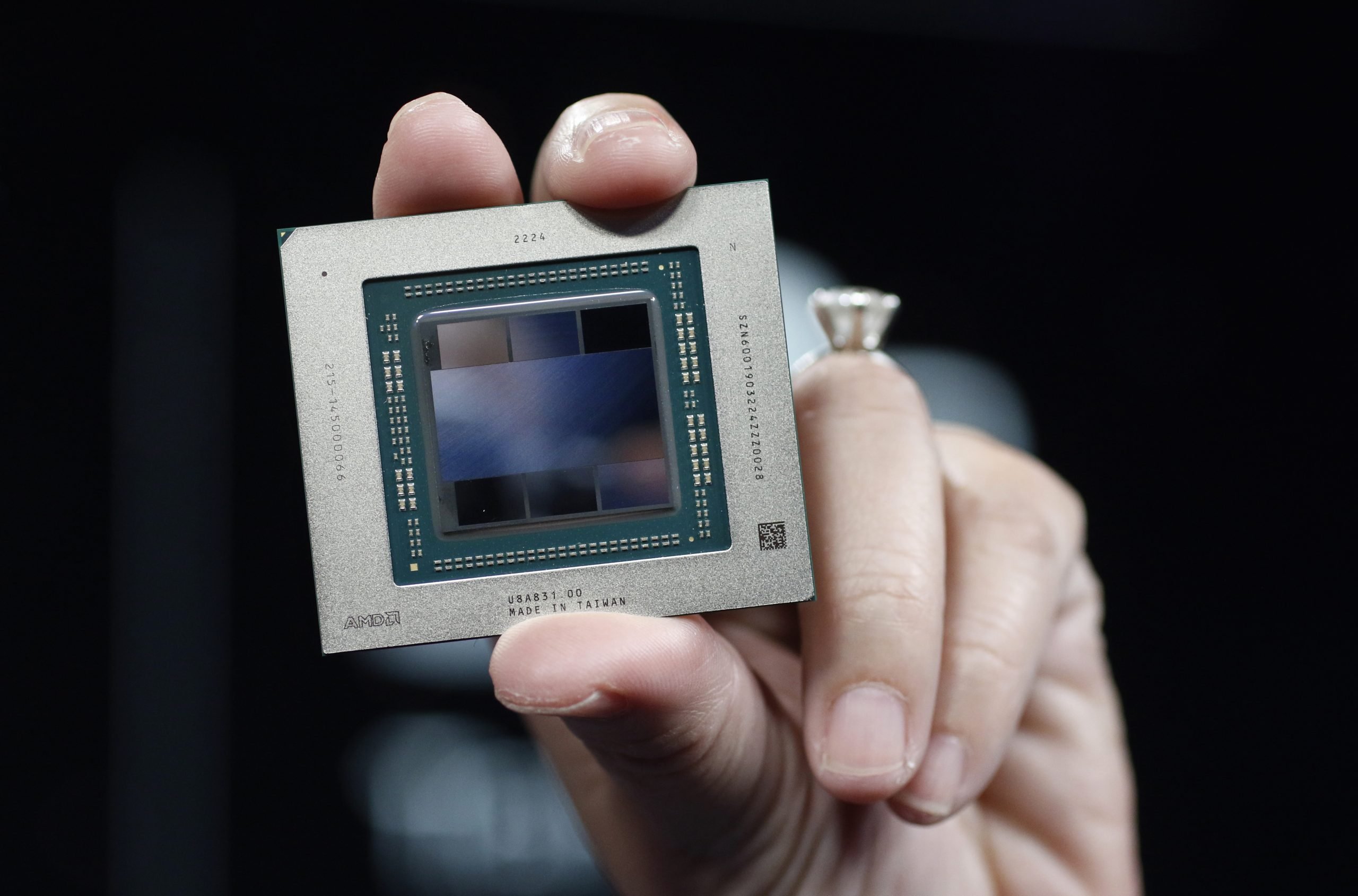 They announced the new RDNA 3 graphic cards which are the world's first chiplet gaming GPUs. Inside this chiplet are two chips, a 5nm Graphics Compute Die (GCD) and a 6nm Memory Cache Die (MCD).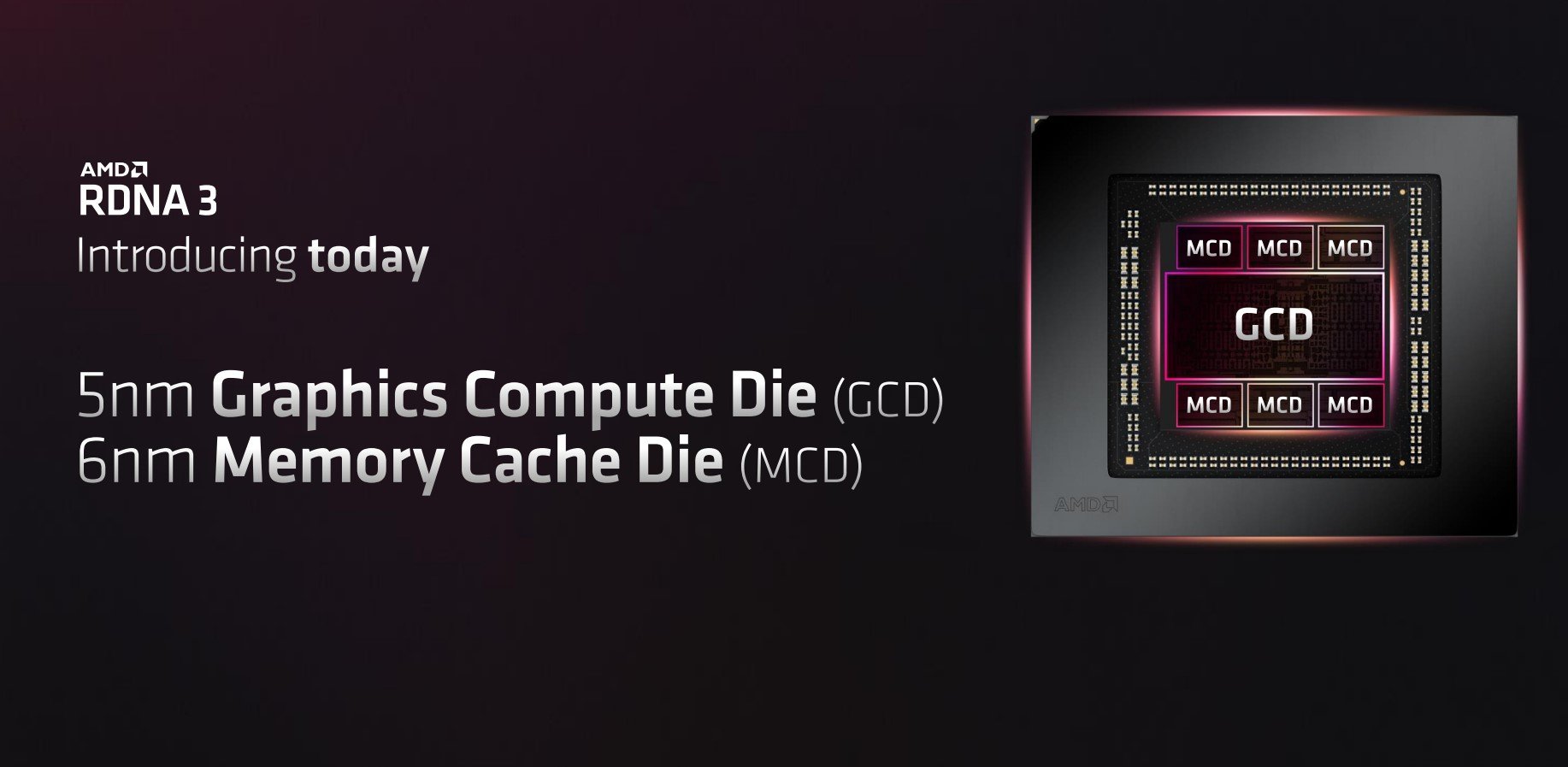 The MCD allows RDNA 3 to have 2.7x more Infinity Cache versus its predecessor. This allows RDNA 3 cards to have up to 61 TFlops of compute, 5.3TB/S of interconnect, up to 24GB of GDDR6 RAM and over 56 billion transistors. AMD is touting a 54% improvement versus RDNA 2.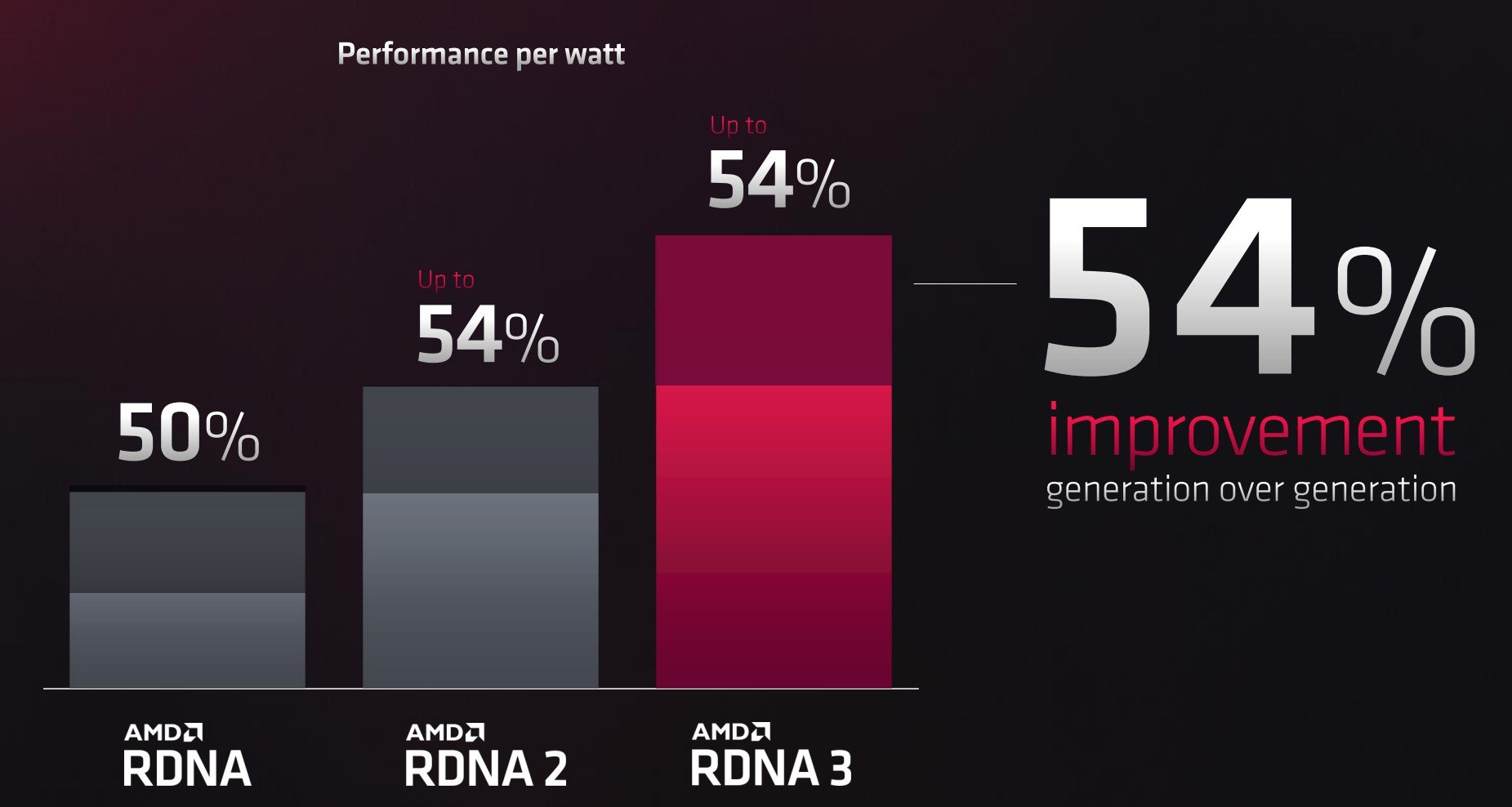 The chiplet inside RDNA 3 itself features 165% more transistors per mm2, 64 Dual Issue Stream Processors, 2 dedicated AI processors, and a 2nd generation Ray Tracing (RT) Accelerator.
New Graphic Cards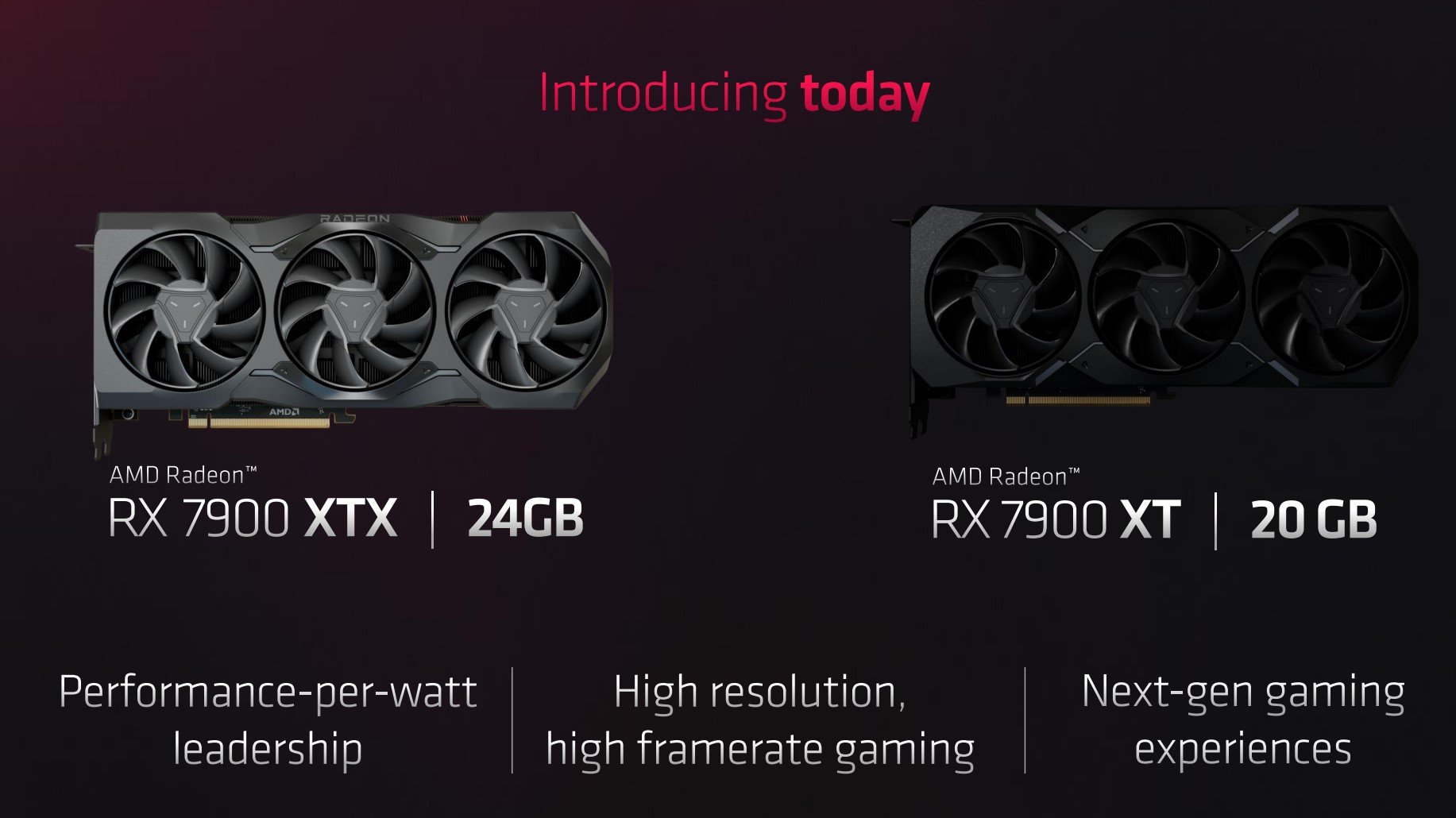 AMD is releasing the flagship RX 7900 XTX with 24GB of GDDR6 RAM and the RX 7900 XT which features 20GB of GDDR6 RAM. Both feature AMDs Radiance Display Engine which features the new DisplayPort 2.1 technology which allows it to go up to 8K at 165Hz or 4k at 480Hz. It also has a DisplayLink bandwidth of 54 Gbps and 12 bit per channel color for up to 168 billion colors.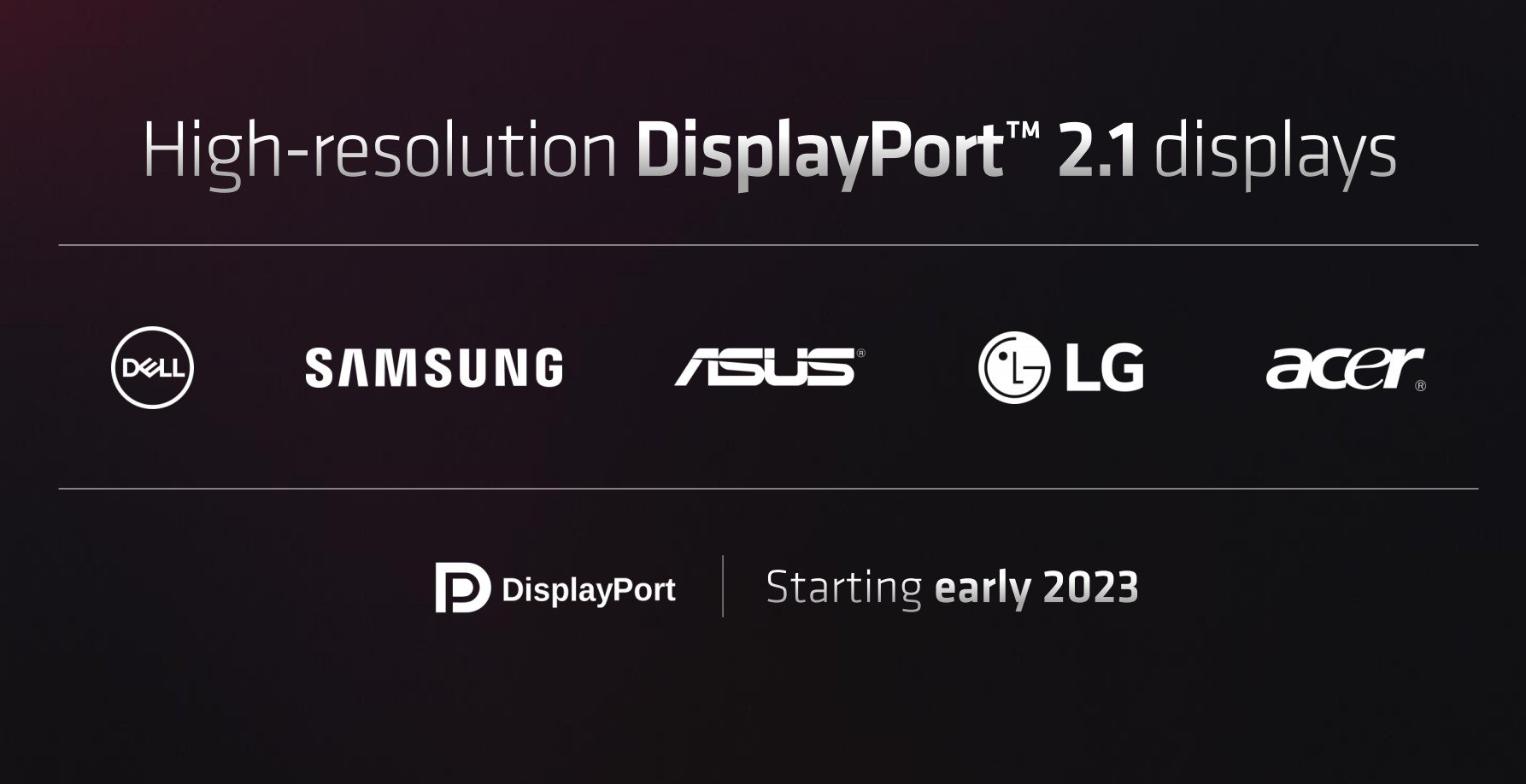 In line with DisplayPort 2.1, AMD is also excited to announce that new high-resolution monitors from their partner brands such as Samsung, Asus, Dell, LG, and Acer will be available in early 2023 so stay tuned for that. A preview is Samsung's new Odyssey Neo G9 which will be a high refresh rate 8K ultrawide monitor coming in early 2023.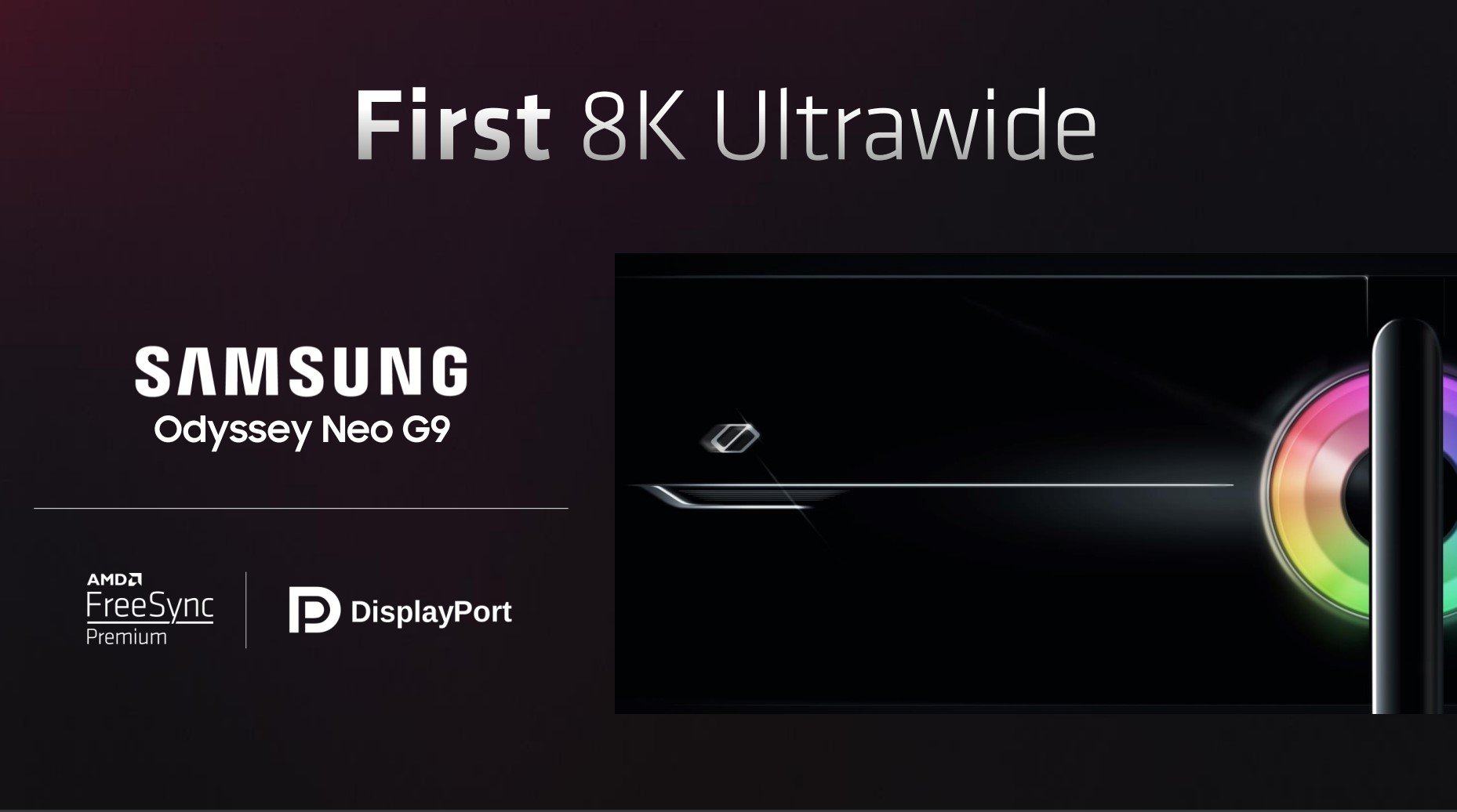 The new chips also feature a new media engine that can simultaneously Encode/Decode for AVC/HEVC which means better performance for streamers and gamers who are recording their action. The company also featured the very impressive AV1 Encode/Decode which allows streamers and gamers to have higher quality recordings of their gameplay and streams. It clears up text on screen and the general sharpness of your recordings while maintaining a very manageable file size for uploads and streams.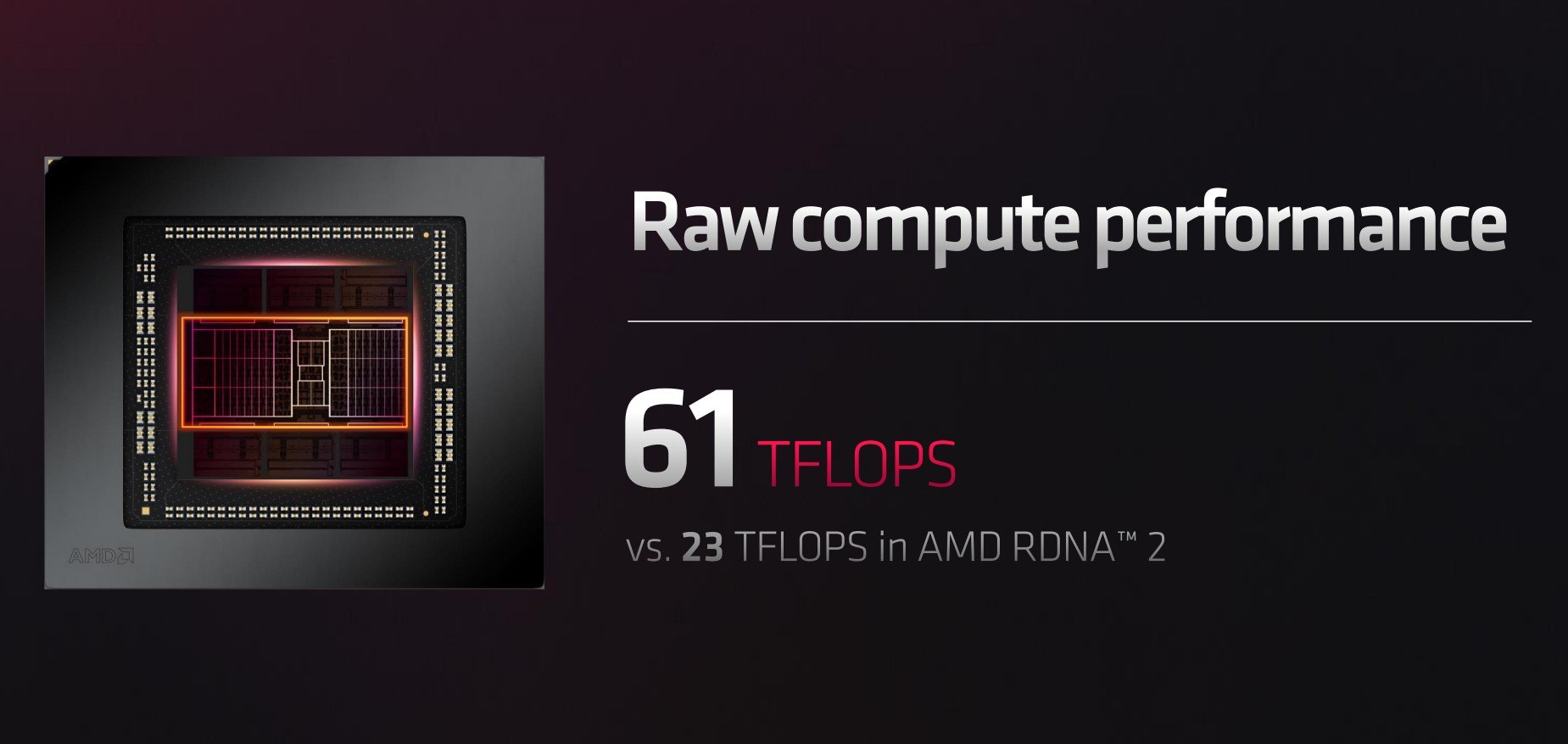 In terms of raw performance, AMDs RDNA 3 features 61 Teraflops of performance vs the 23 Teraflops that RDNA 2 had previously. This results in an average of up to 1.7x faster performance in gaming at 4K resolution in most modern titles today.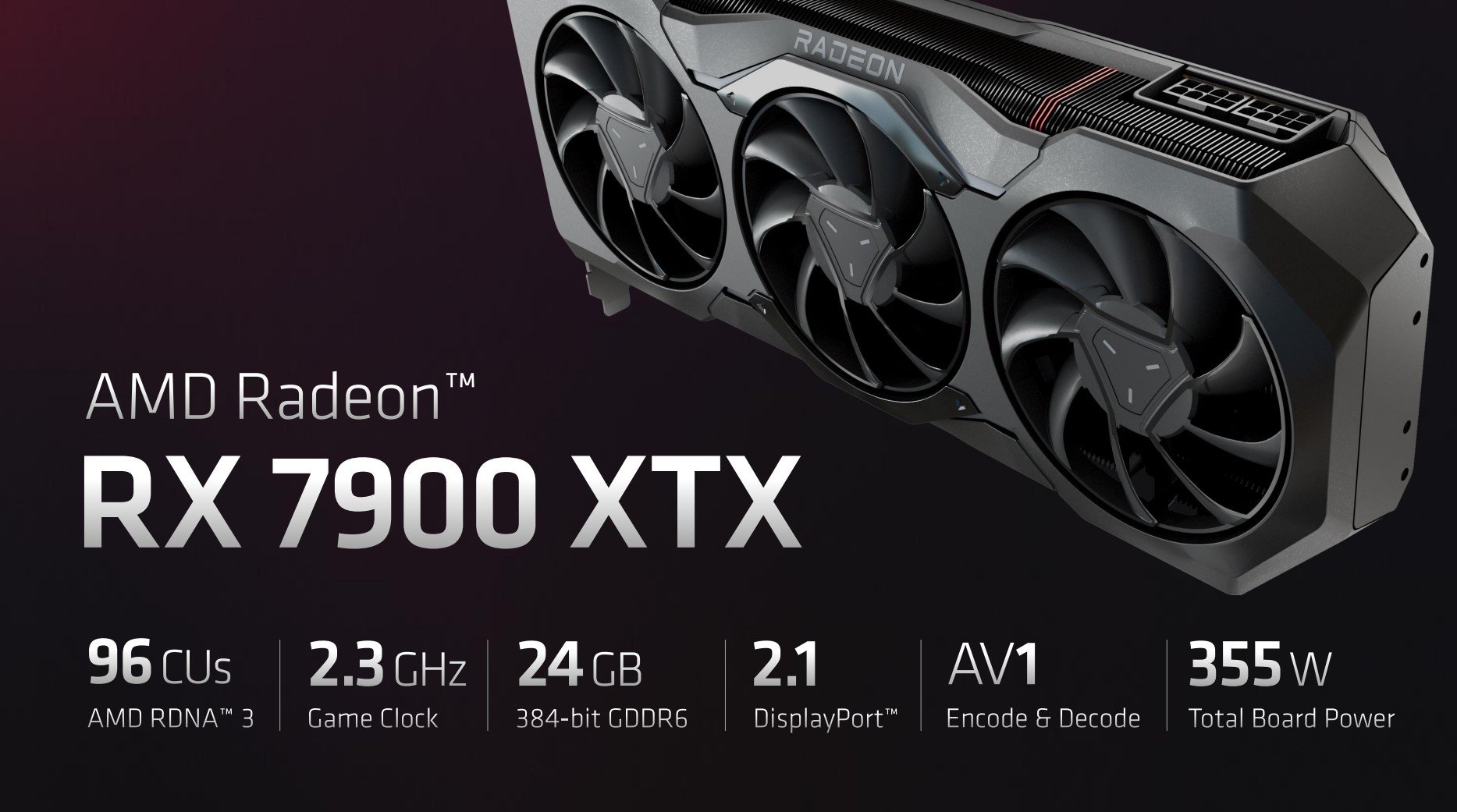 The AMD Radeon RX 7900 XTX and the RX 7900 XT also feature very impressive wattage requirements as the flagship requires only 355 watts while the latter only needs 300 watts of power.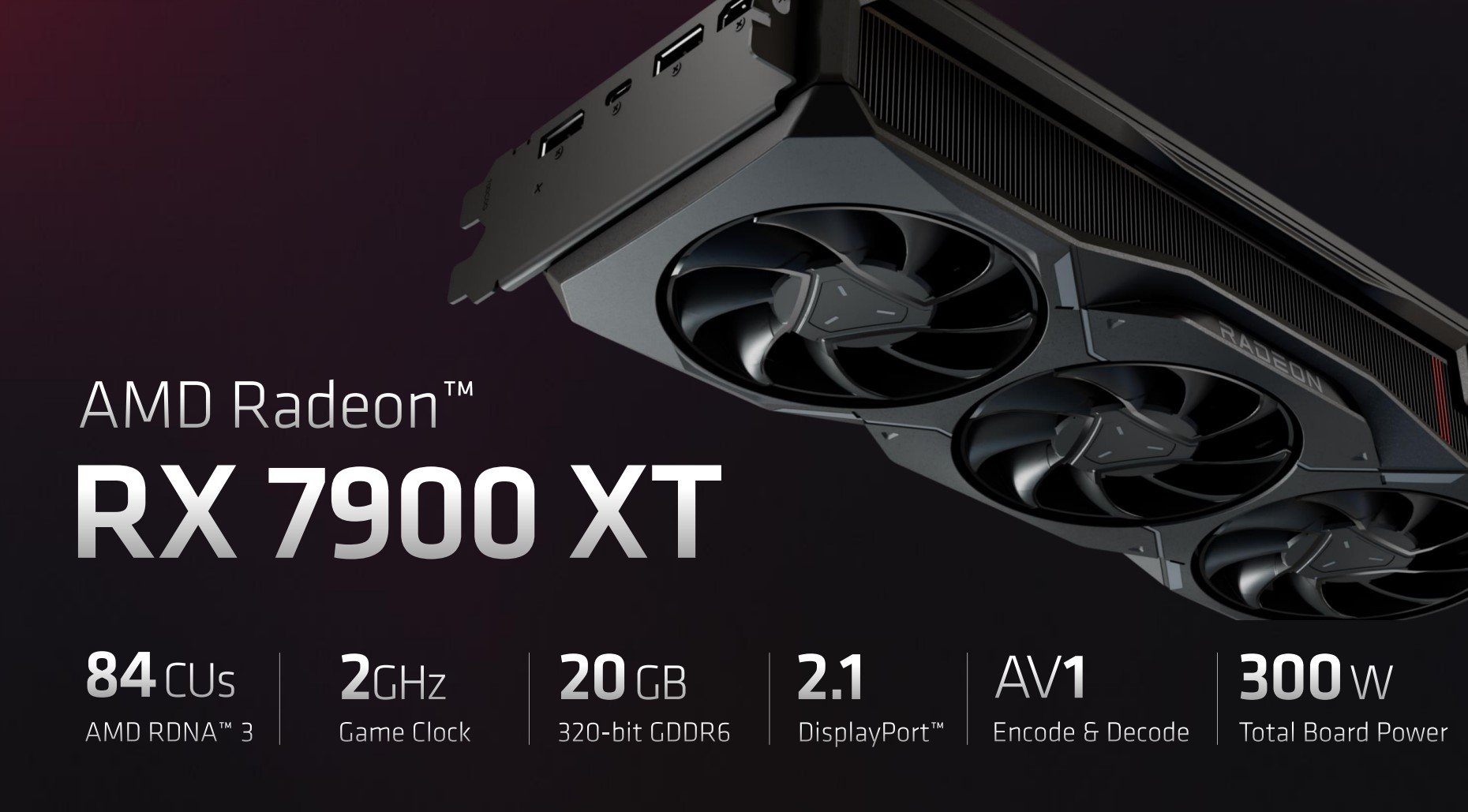 And aside from that, AMD has made sure that current gamers will not have a hard time upgrading to these new GPUs as they both feature the standard dual 8-pin connectors which allows users to just swap out cards without the need of buying new parts.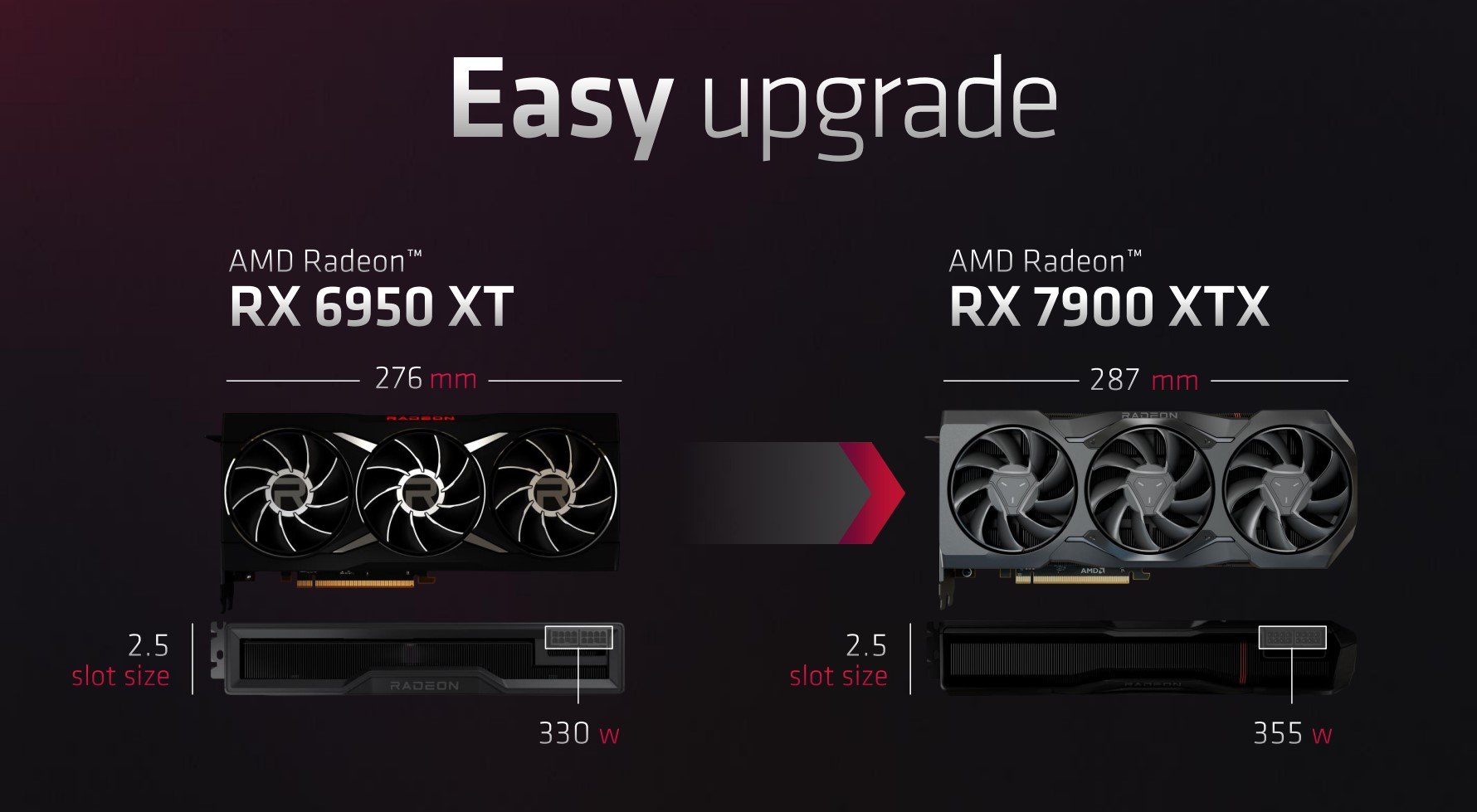 This was emphasized by the team from AMD as they are focusing these cards as very competitive price to performance devices that allows customers to fully dive into next generation gaming for the next few years but also are very easily accessible right now without upgrading too much of their current rig.
Software Upgrades
Aside from hardware, AMD also announced upgrades to its graphics card software that optimizes the new GPUs for the latest games and applications.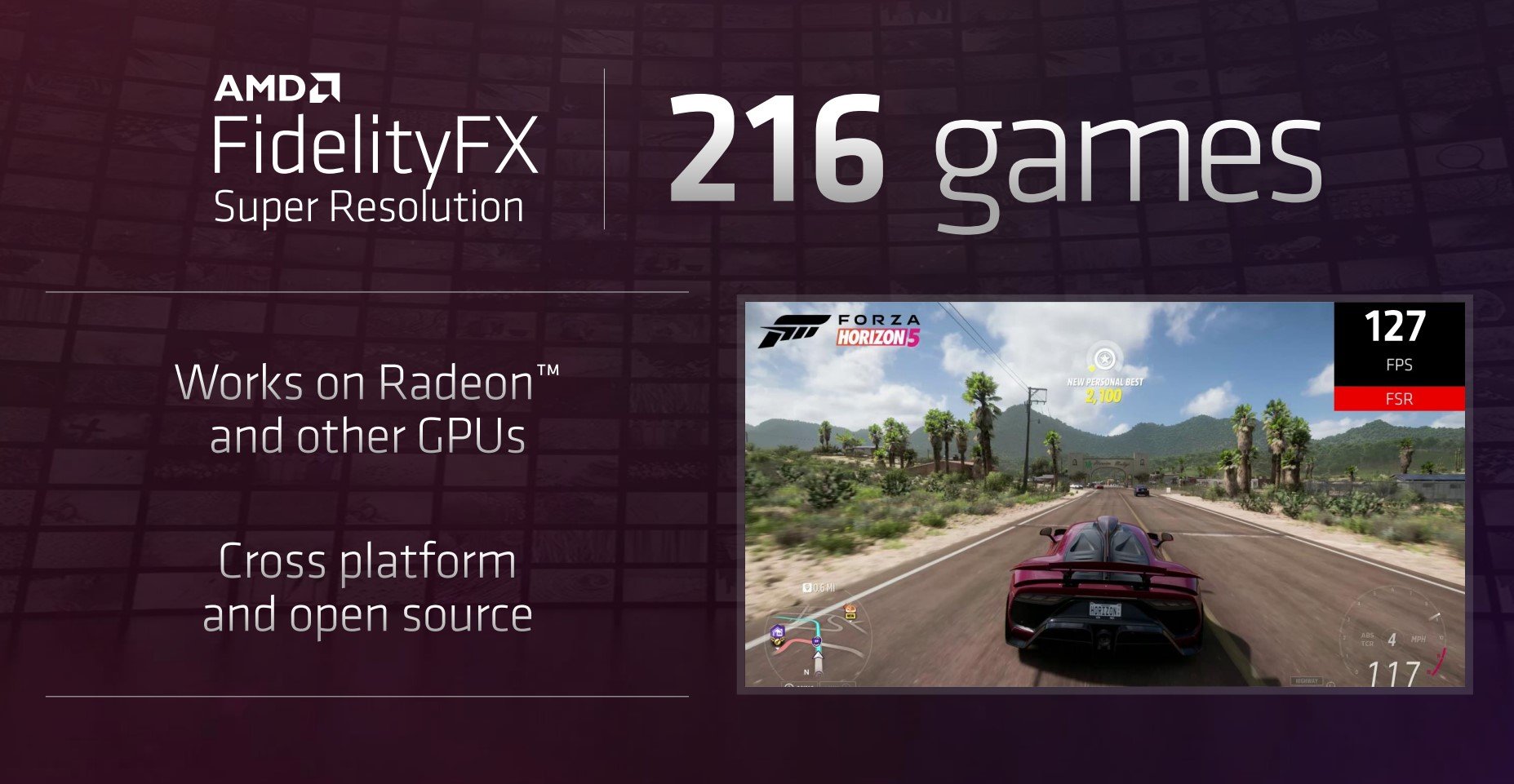 AMD FidelityFX Super Resolution or FSR is a cross platform and open source software that allows games to run at higher refresh rates and lower input lag. According to the company, the upgrades to FSR allows these new GPUs to reach super high refresh rates at 1440P gaming. 300fps on Apex Legends, 600fps on Overwatch 2, and 833fps on Valorant.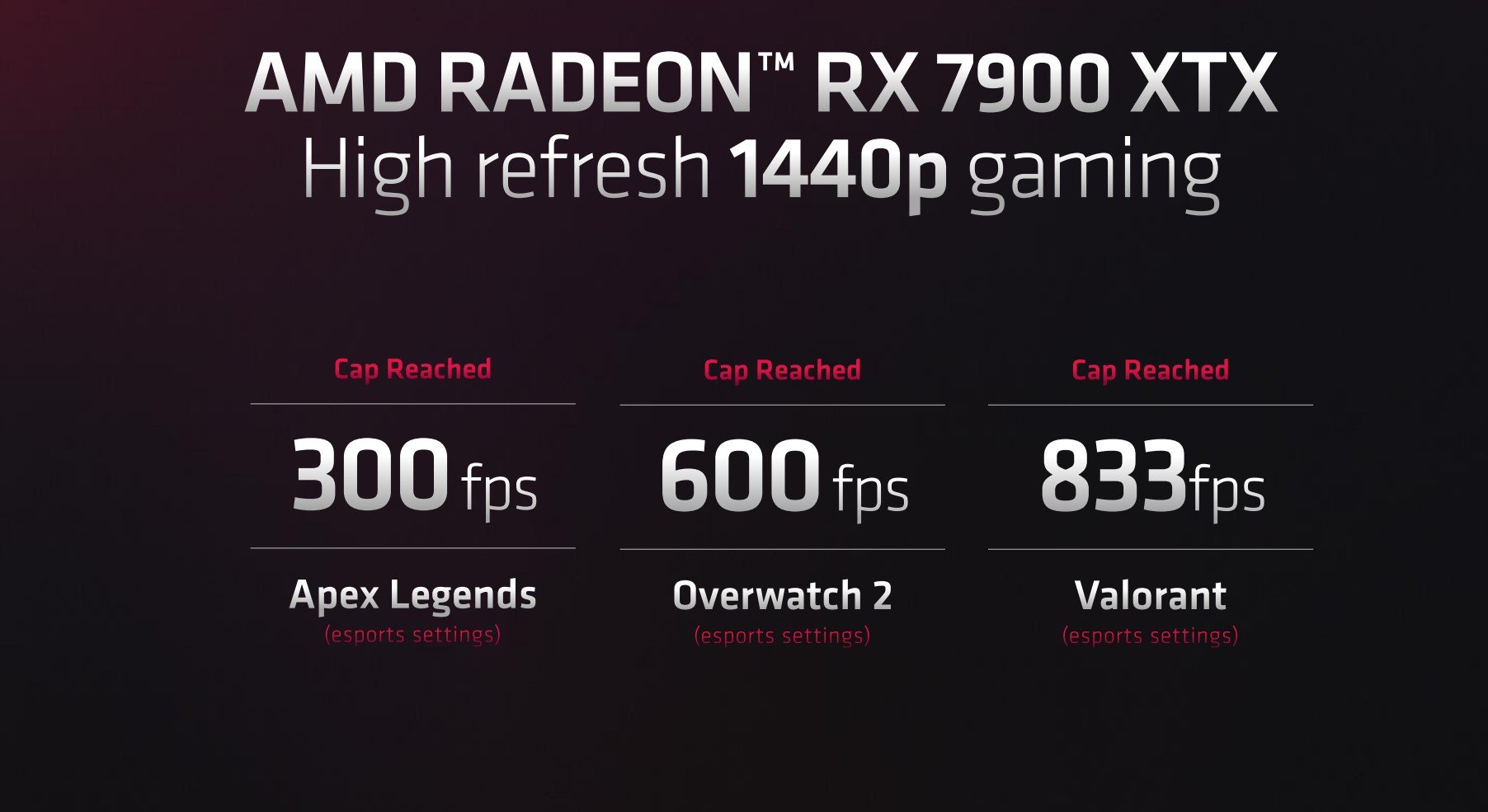 On 4K, high-refresh rate gaming, AMD also proudly announced that current AAA titles will run at very high frame rates with these graphics cards. Here are their benchmarks: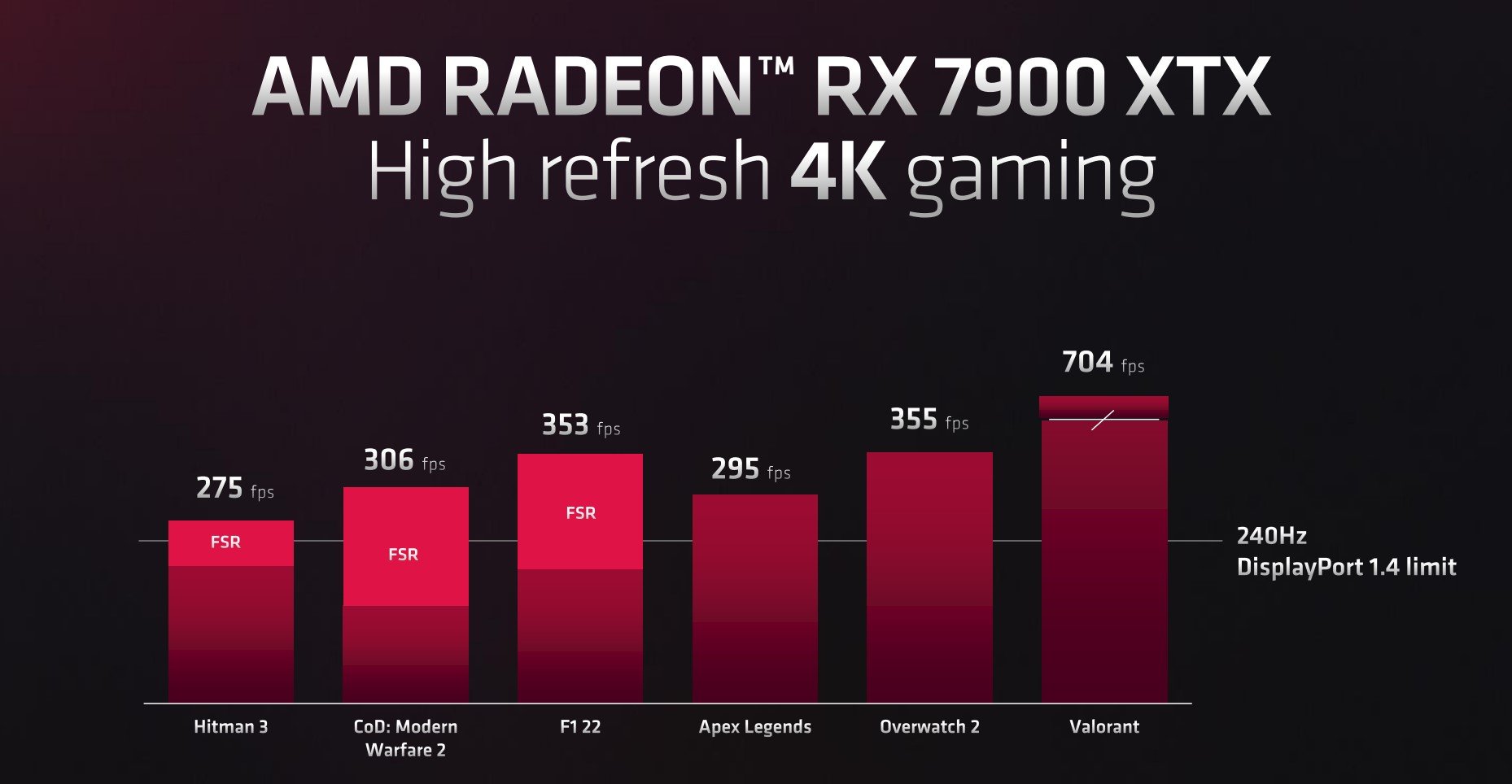 8K high refresh rate gaming as well as high performance 4K ray tracing gaming is also possible with the new RX 7900 XTX, check out their benchmarks right here: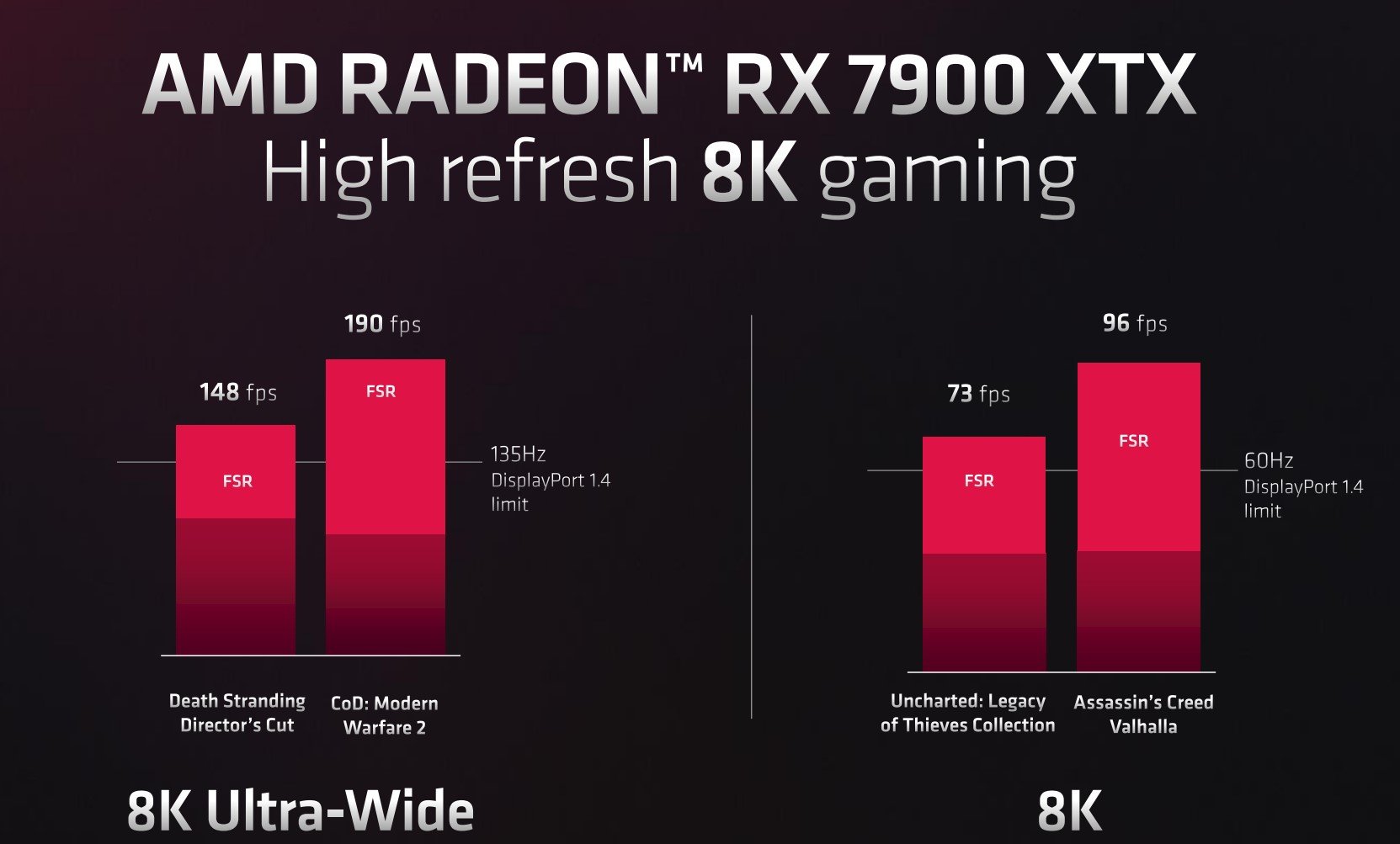 Aside from benchmarks, AMD has partnered with different games and technologies to leverage their new GPUs. New games such as The Calisto Protocol and Forspoken have technical partnerships with the company while gaming engines such as Snowdrop (of The Division 2 fame), and Unreal Engine 5 also have technical partnerships with AMD.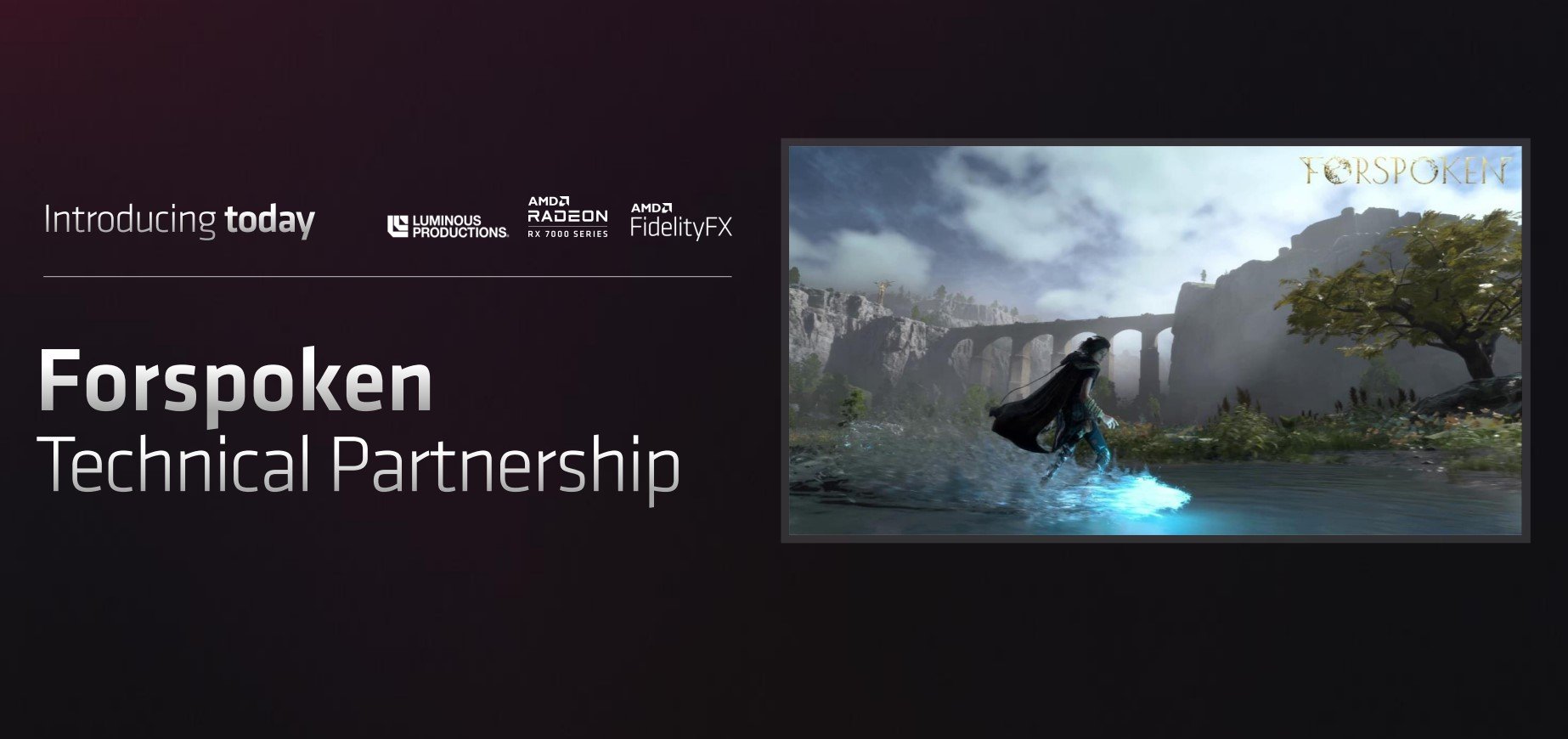 Other software upgrades include AMD HYPR-RX which is what AMD calls a one click solution for gamers to optimize the performance of their games.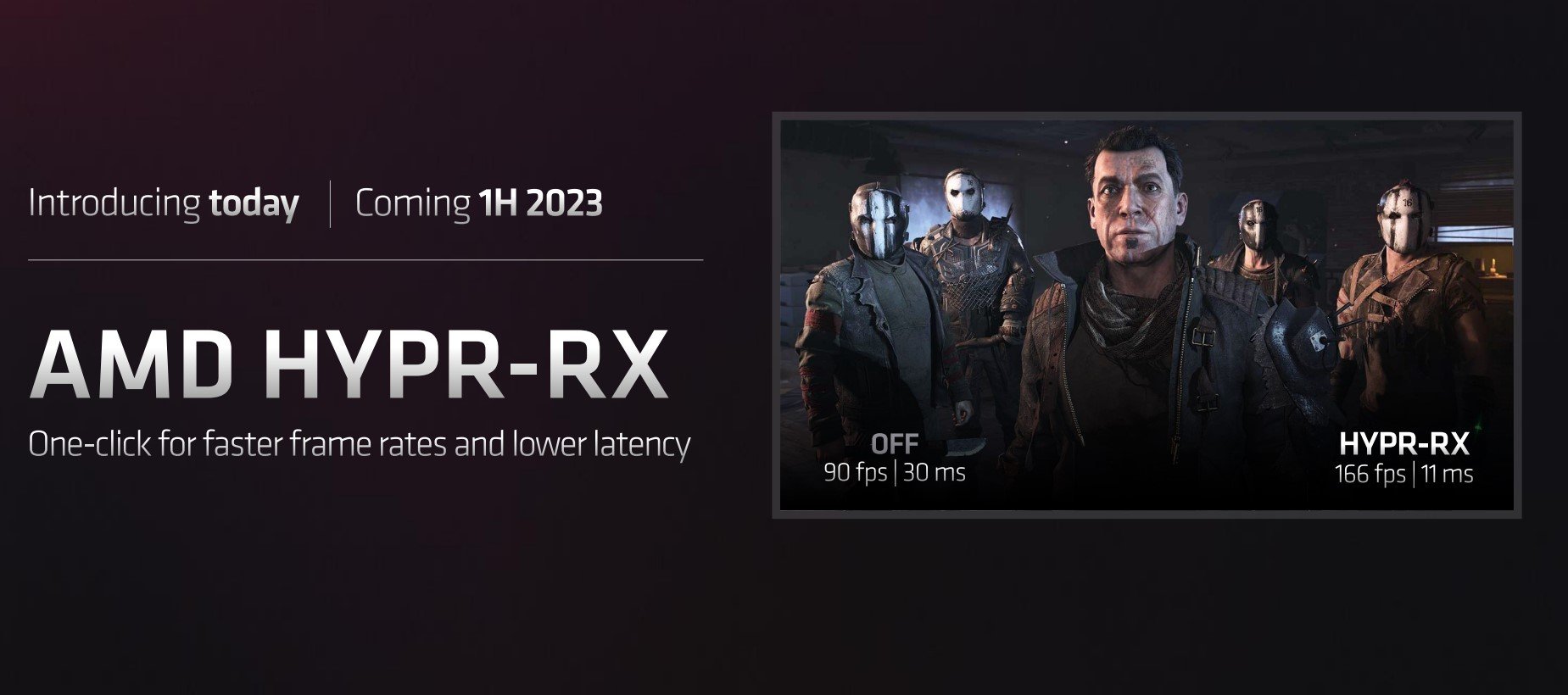 No more fussing around with different settings, this was very impressive as it enhanced the quality of the game on screen while also simultaneously lowering the input lag.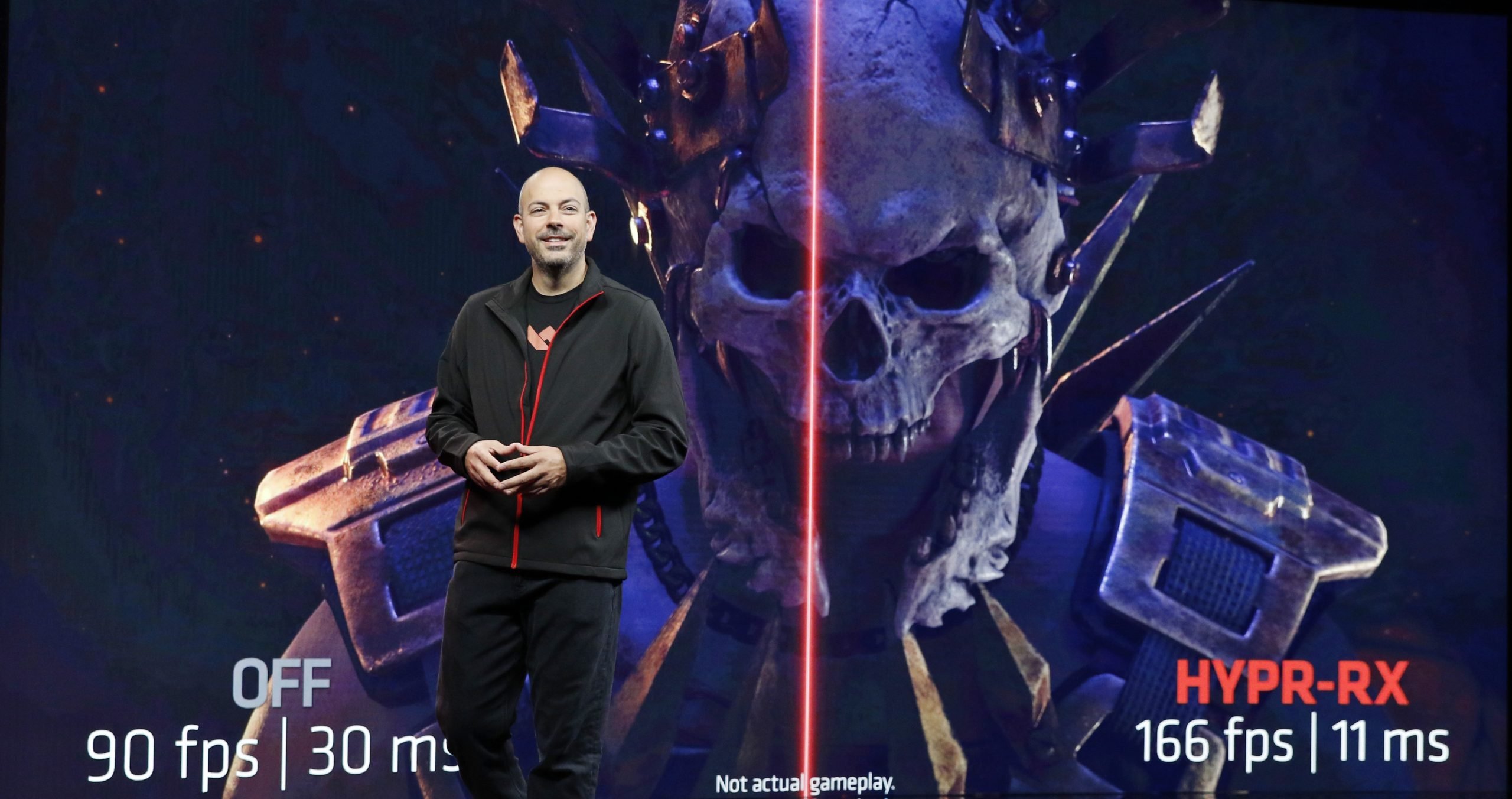 AMD Advantage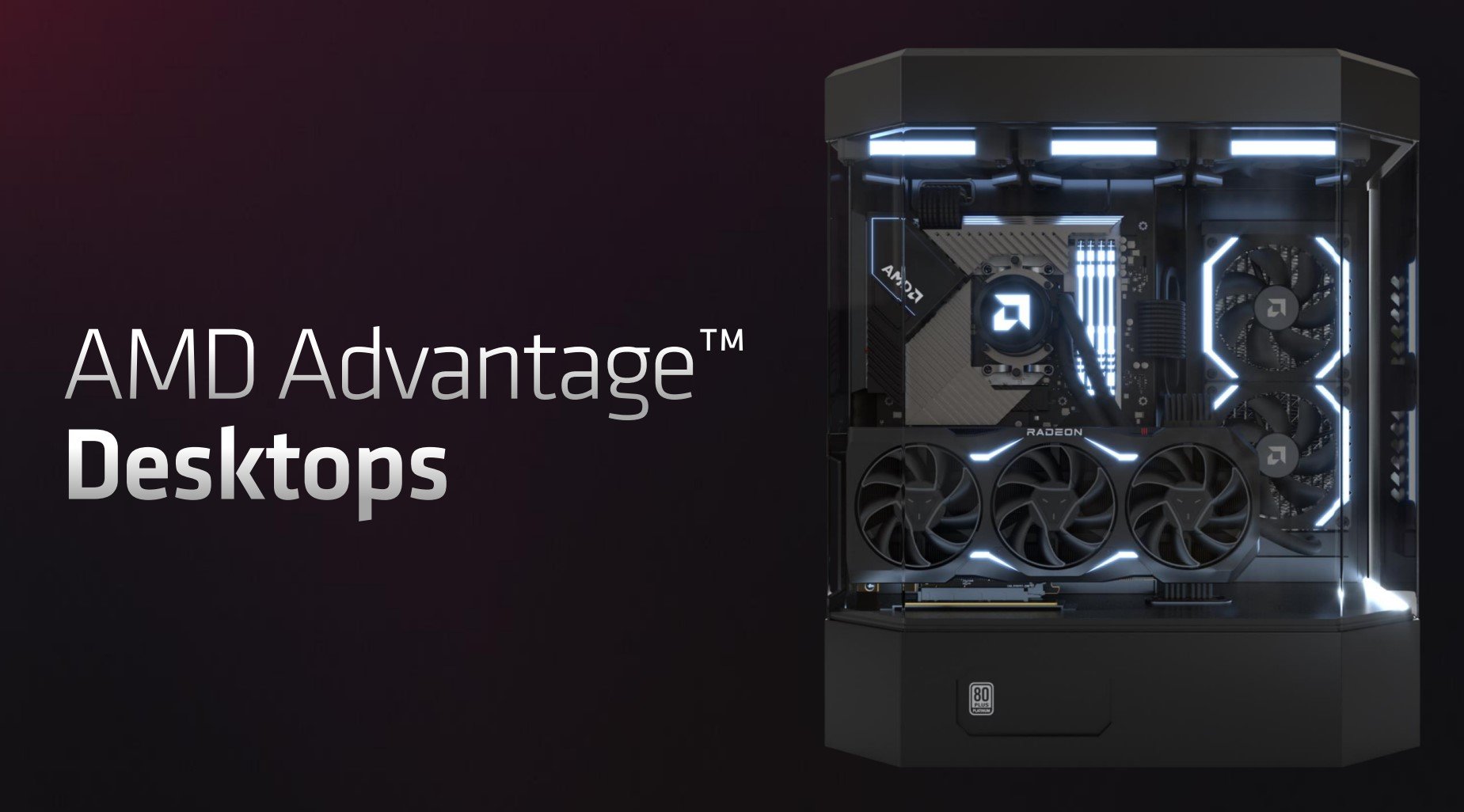 Lastly, AMD announced their continued push for AMD Advantage Laptops, which are laptops that use both AMD CPUs and GPUs for optimal performance while also announcing AMD Advantage Desktops.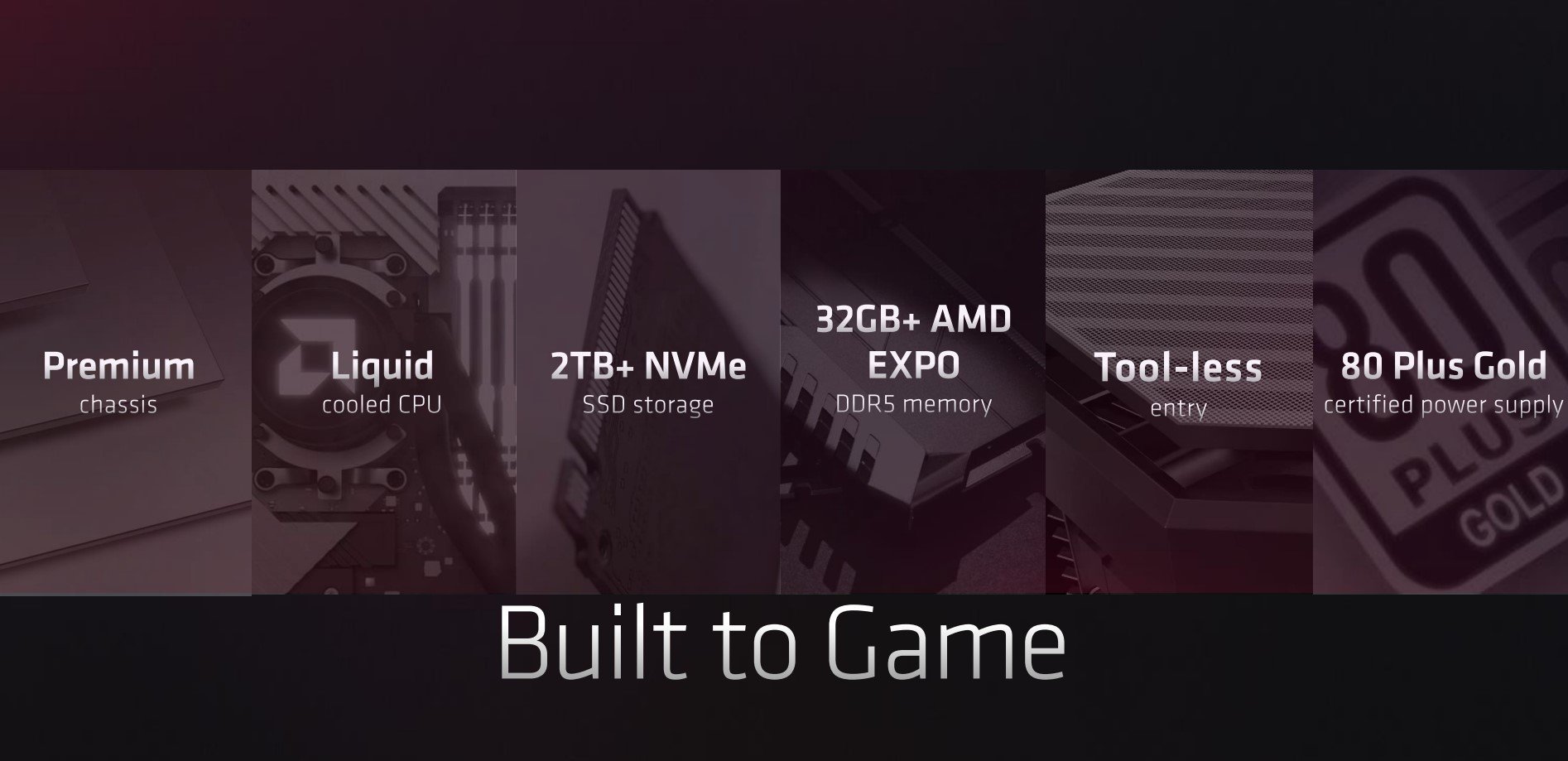 These are pre-built computers which follow AMDs specifications of sound, performance, and temperatures, to reach the optimal performance of their hardware.
Pricing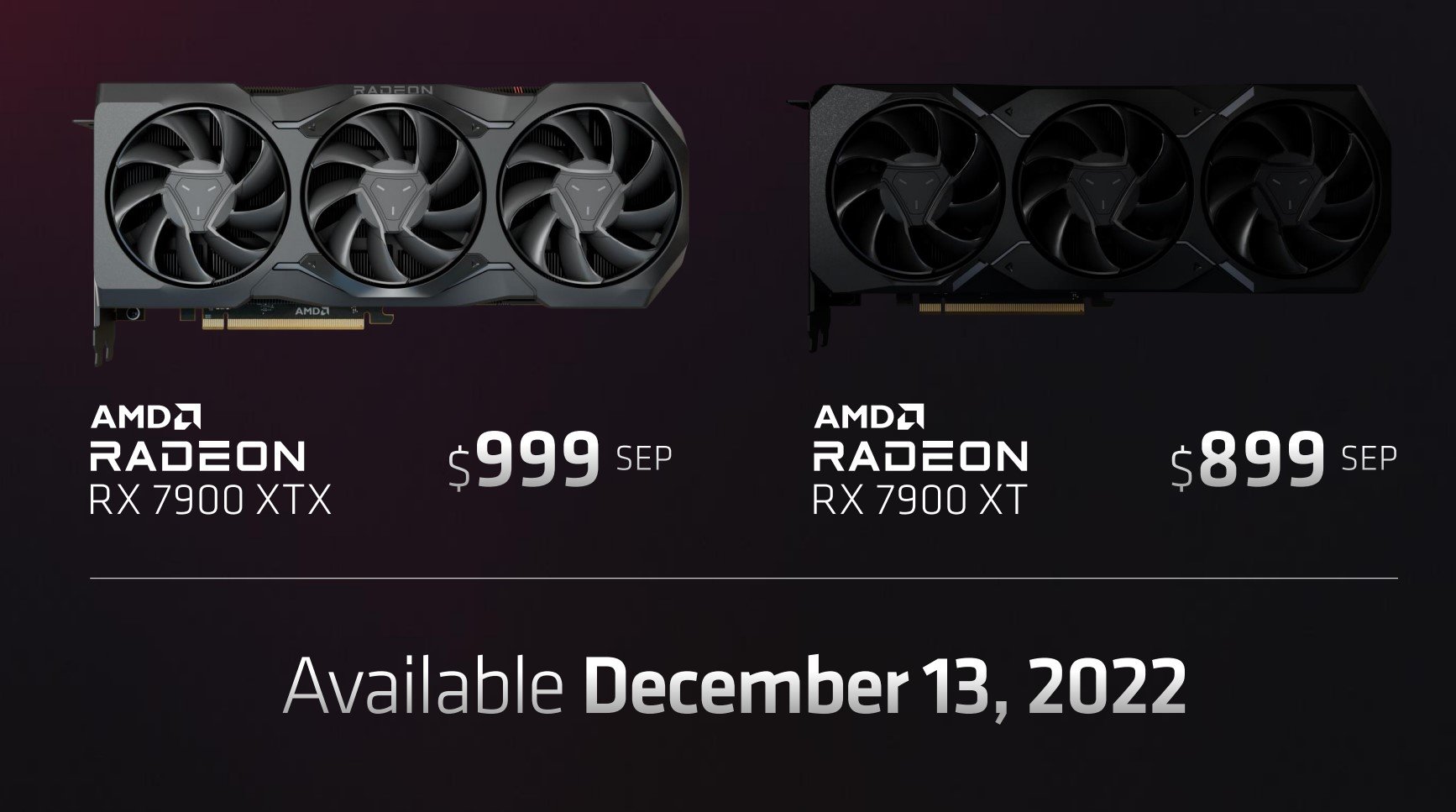 A lot was announced here in Las Vegas, and last was the price of the latest graphic cards. Surprisingly, the AMD Radeon RX 7900 XTX is priced at USD 999, while the AMD Radeon RX 7900 XT is priced at USD 899. Both GPUs will be available on December 13, 2022.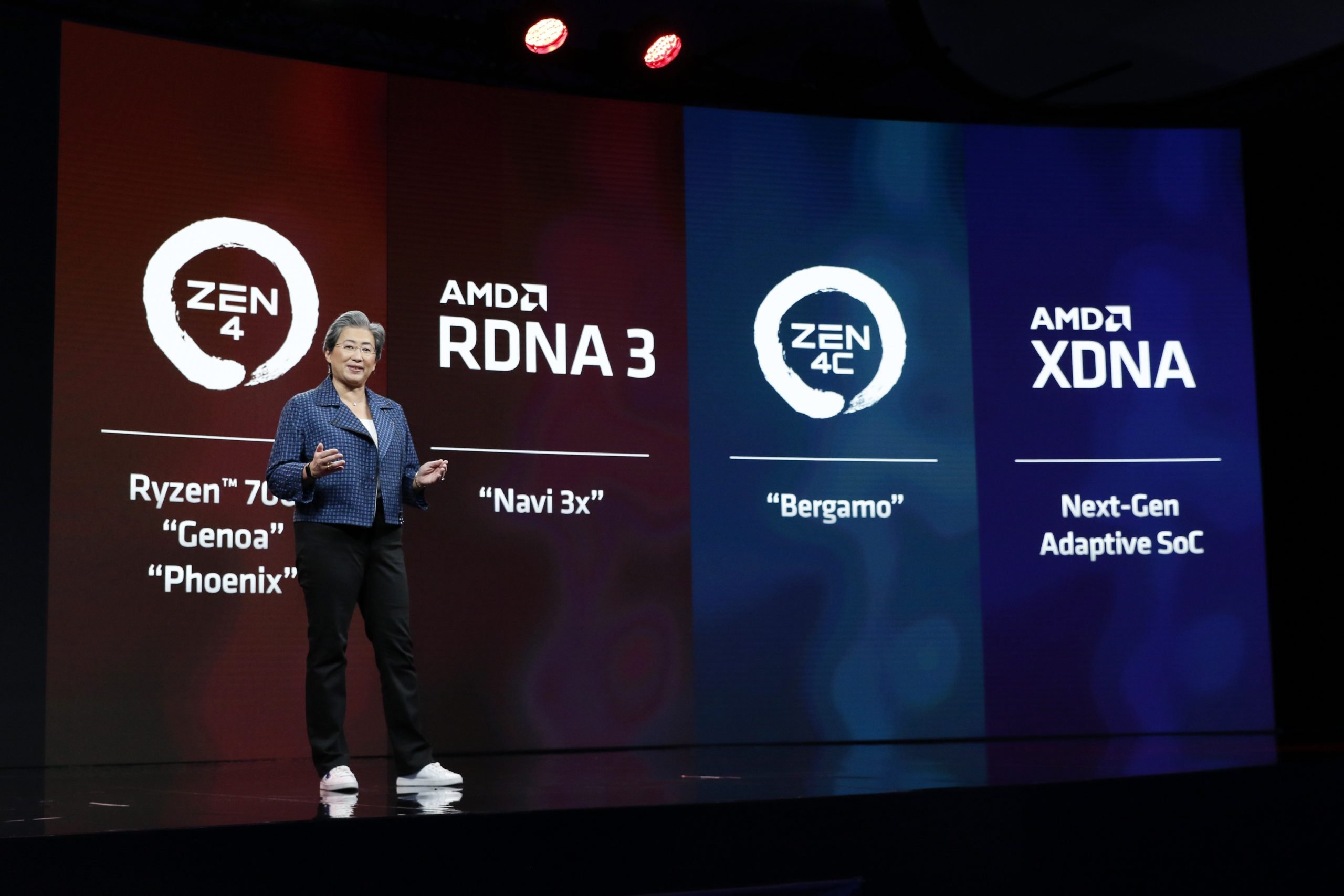 This presents a very competitive price to performance ratio by the company and we're excited to test the GPUs ourselves and see if it competes with the competition as the prices are very, very impressive at this early stage.