The main Youtube channel of the Kapamilya Network re-affirmed its dominance on the platform, with nearly 42 million subscribers and over 49 billion lifetime views.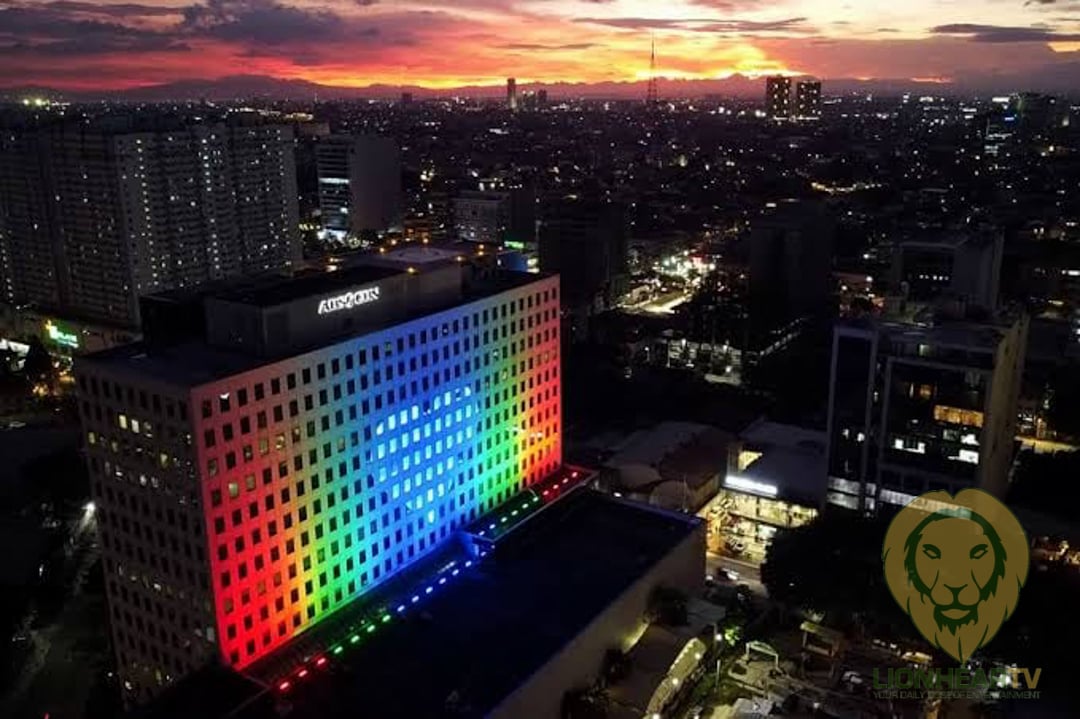 ABS-CBN is still the Philippines' undisputed leader in the digital realm in 2022, as it collected over 4 billion views from January to November of this year. The network's main YouTube channel, ABS-CBN Entertainment, stands mighty against its Kapuso counterpart, both in terms of subscribers and lifetime views.
In the last three months (October-December) alone, ABS-CBN Entertainment gained approximately 1.1 billion views, higher than GMA Network's 900 million, according to the data analytics service, socialblade.com. The Kapamilya YouTube channel also bested GMA Network's own main entertainment channel, in terms of subscribers, with ABS-CBN Entertainment now with 41.9 million subscribers, versus GMA Network's 28.3 million. In terms of total lifetime views, ABS-CBN Entertainment remains well ahead, with 49.2 billion lifetime views, as of December 2022. GMA Network, meanwhile, has 27.6 billion lifetime views.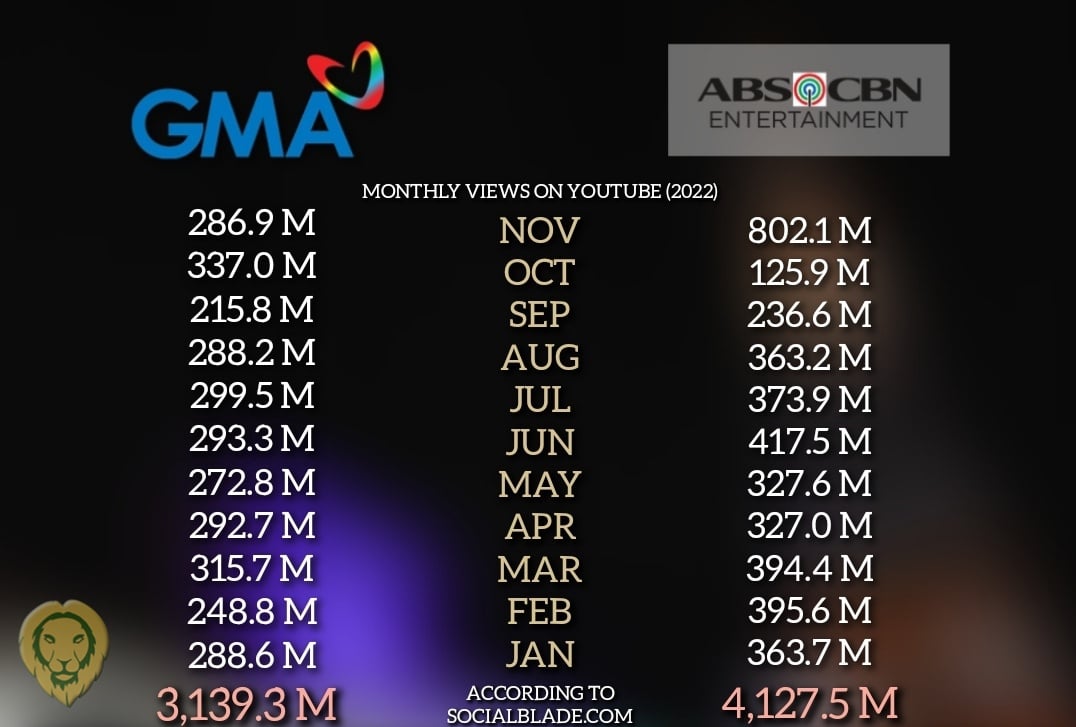 For the first 11 months of the year, ABS-CBN Entertainment was a runaway winner, as it tallied more than 4.1 billion views, compared to GMA Network's 3.1 billion views. It's worth noting, however, that the latter performed slightly better in the last 30 days, with 288 million views against 237 million views. GMA Network also notably pulled off better subscription-based growth, as 1.3 million more users subscribed to the channel in the last three months. That's nearly double ABS-CBN's 700,000 gain, for the same period.
ABS-CBN Entertainment's impressive performance on YouTube is also replicated by other Kapamilya channels, which all grew in views and subscribers in 2022. ABS-CBN News channel, for instance, grew by 1.1 billion views from January to November 2022. The channel now has 9.88 billion total lifetime views and 14.5 million subscribers.
Also in the Top 100 are ABS-CBN Star Music, which has 8.13 million subscribers and 3.56 billion lifetime views; ABS-CBN Star Cinema with 6.69 million subscribers and 1.65 billion lifetime views; Pinoy Big Brother with 4.98 million subscribers and 2.82 billion lifetime views; iWantTFC with 3.5 million subscribers and 488 million lifetime views; and The Squad 2022 with 3.3 million subscribers and 350 million lifetime views.