As Manila and the rest of the country began opening up this year, so have the rest of F&B establishments that managed to recover from the rubble of the pandemic. People have been raring to go out again for great eats or drinks, scouring everywhere from a hole in the wall to the most sophisticated chef-led concepts.
Throughout 2022, Coconuts Manila brought light to some of the best and most mouthwatering recommendations:
The best things to order from Tropical Hut in 2022
Older generations rode a nostalgia wave when a once-forgotten fast-food chain was plucked out of obscurity and became an overnight viral sensation — leaving new generations wondering what the hype was all about. To get in on the craze, Coconuts Manila came up with a guide of must-try food items for the Tropical Hut first-timer.
Baguio City enjoys a reputation for being one of the country's most popular tourist destinations, with weekend warriors from Manila making the 4-hour drive each week. Blessed with a highland climate, fresh produce, and a melting-pot culture, we listed down some of the best hidden gems for food away from the tourist traps.
A guide to the best, coolest and most scenic coffee shops in Baguio City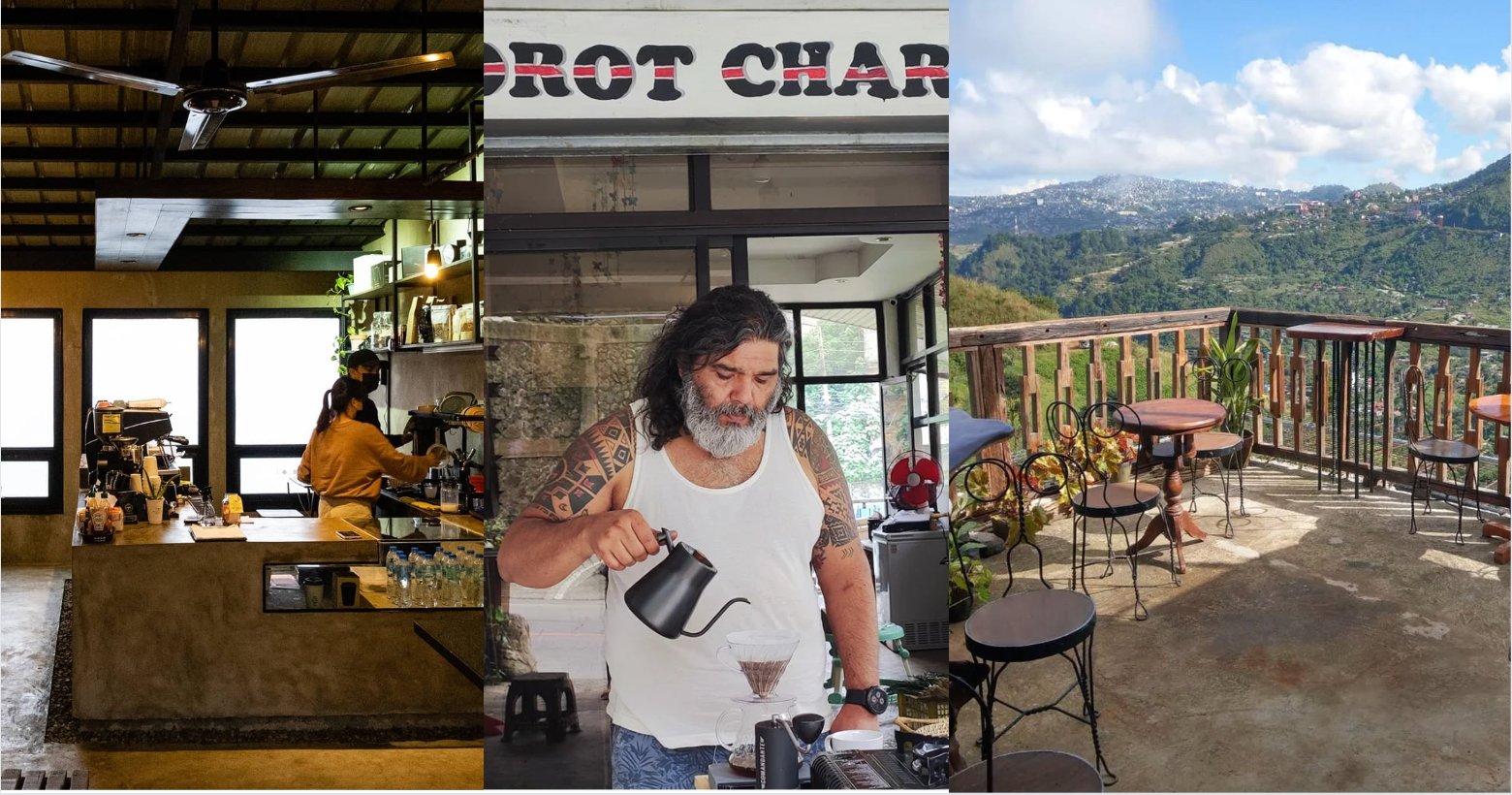 coconuts.co
A guide to the best, coolest and most scenic coffee shops in Baguio City
Whether you're a specialty coffee aficionado, a Korean-style café lover, or a caffeine-addicted bookworm, the perfect coffee shop awaits you in the City of Pines.
13 Oct 2022
The Baguio guide doesn't stop there. Perpetually in sweater weather and with a local coffee culture of its own, it was only fitting that Coconuts Manila came up with an exhaustive list of the best coffee shops in the northern city for every kind of coffee lover.
A guide to the most outstanding restaurants in Tagaytay and Silang's dining scene
An hour's drive south of Manila, Tagaytay and the nearby town of Silang, Cavite have become dining hotspots for the sheer number of organic farms and chefs who have taken up residence here to take advantage of the produce and cooler climate. We rounded up some of the most outstanding in its local dining scene.
Manila's dining scene is as dynamic and innovative as they come, and there are many gems that stand out for their culinary vision, which can only truly be experienced via their degustation or tasting menus. We wrote a guide to some of Manila's most tantalizing tasting menus — from the city's most acclaimed eateries to up-and-coming private concepts — that you need to add to your culinary bucket list.