Huawei recently announced their Autumn Product Launch for APAC, which will happen on October 28, and one of those devices in the lineup is the Huawei MateBook 14s. But where does it fit, and how does it fit in the growing MateBook family for 2021, which includes the MateBook 14 2021, MateBook D 15 2021, MateBook D 14 2021, and the MateBook X Pro 2021? Find out in our review.
Design and Construction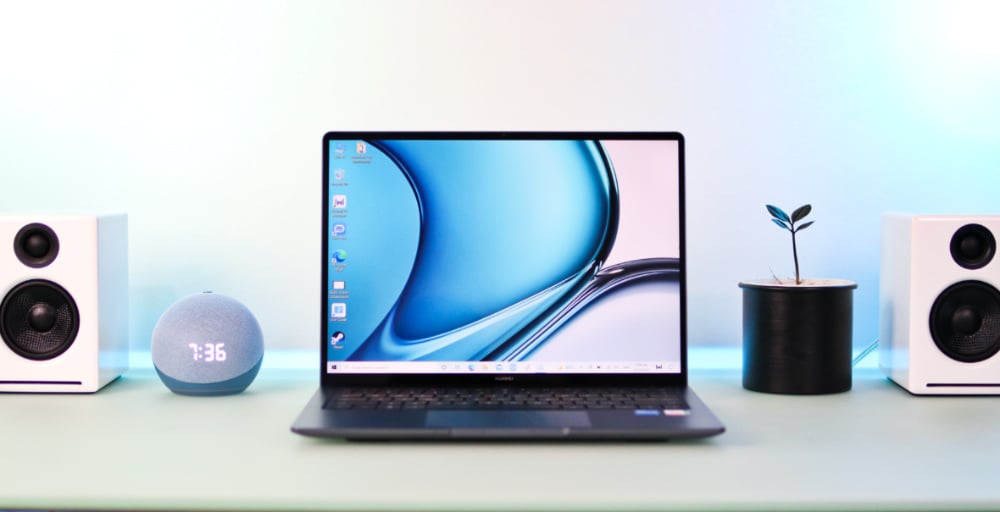 One of the first things that got our attention is the MateBook 14s is how light and thin it feels. It measures 16.7mm thick and weighs 1.43kg, so you can quickly put it in your bag or carry it around with ease.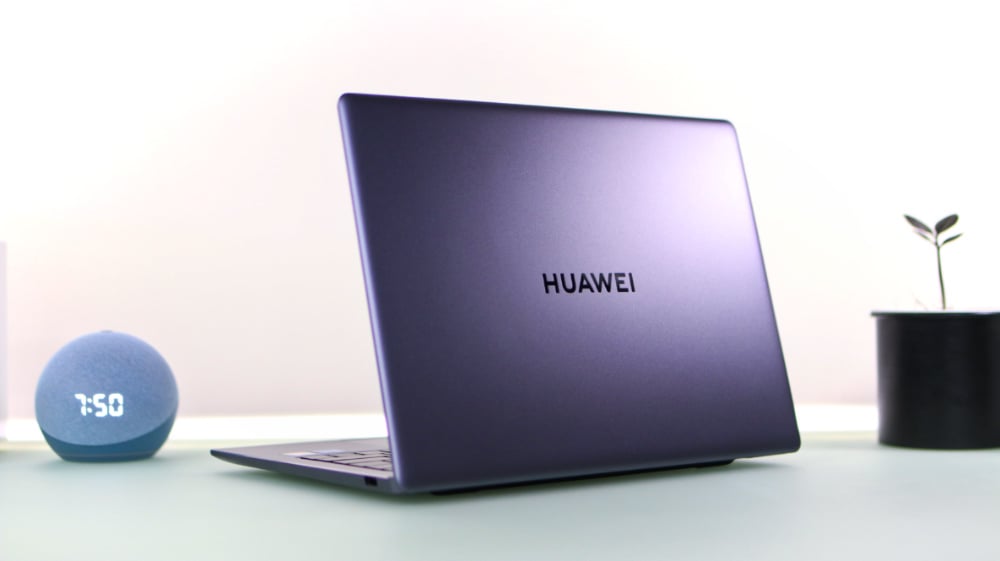 The next thing you'll notice is the premium build, as the body is made of metal, so it feels solid and cool to the touch. It comes in two colors: Spruce Green and Space Grey. The former looks fresh in the eyes, while the latter has the usual professional appeal.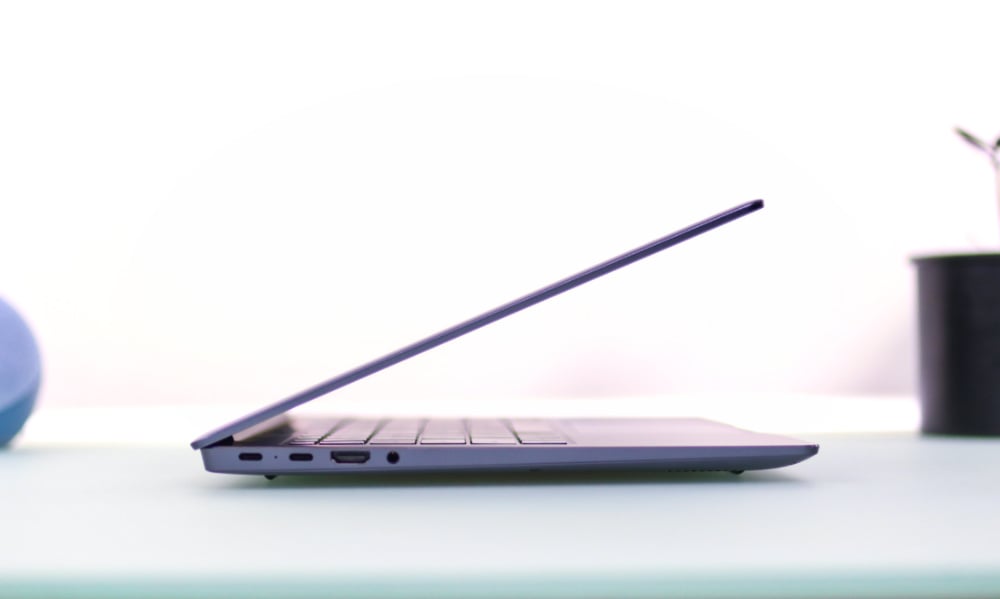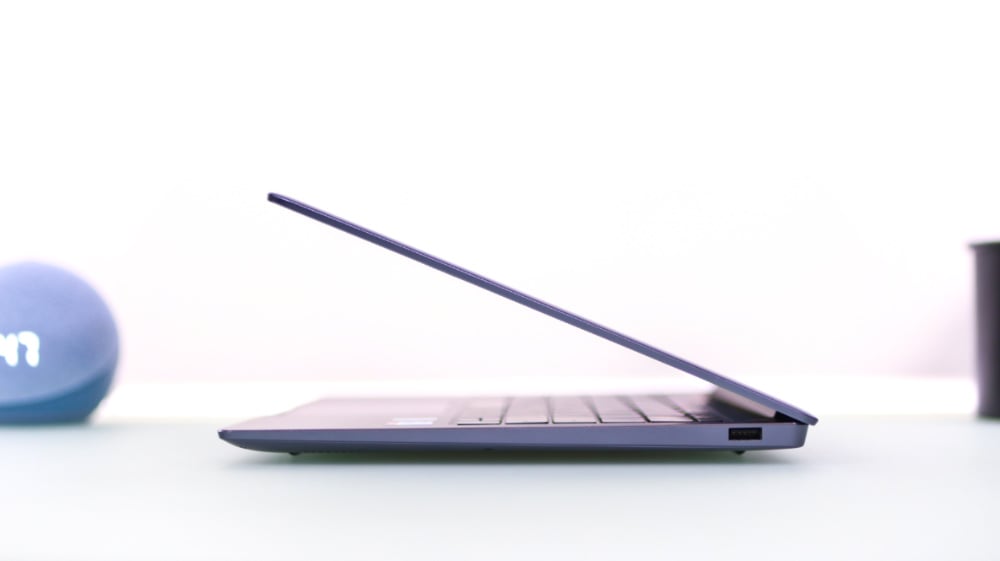 Found on the left side are two USB-C ports for charging and DisplayPort (the Core i7 + 16 GB + 1 TB + Space Gray supports Thunderbolt 4 on the 2nd USB-C port on the left), HDMI, and the 3.5mm headphone jack. On the right is the USB 3.2 Gen1 Type-A port.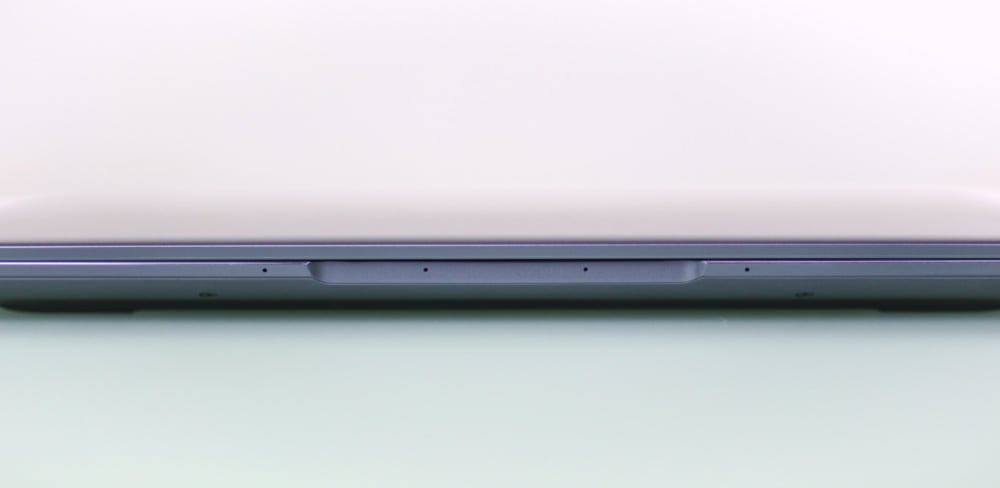 Placed on the front side are the four microphones, while at the back is the exhaust.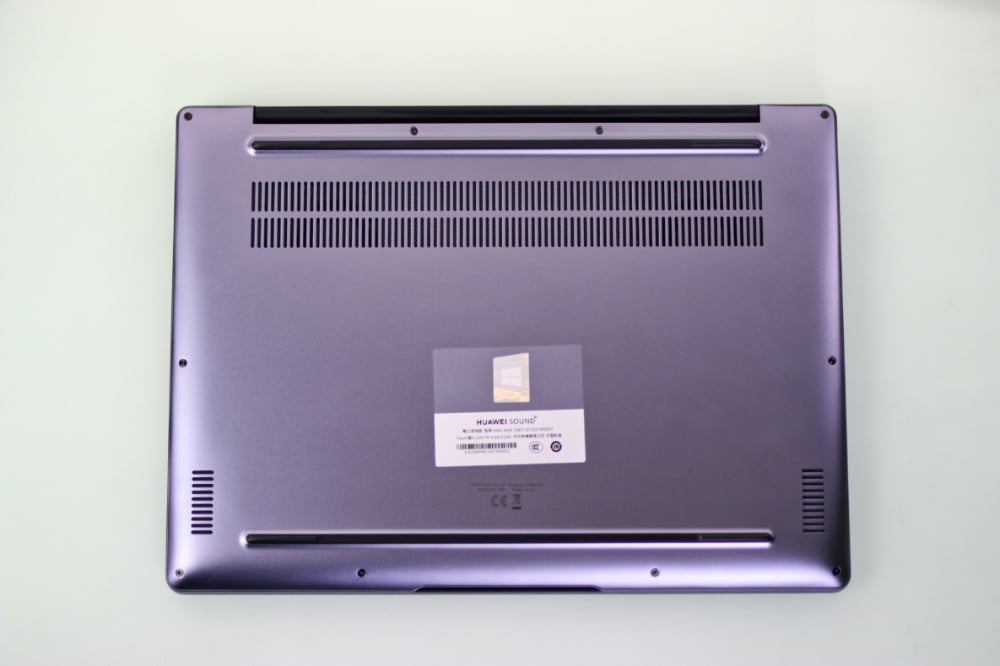 Underneath are the rubber base and stereo speakers.
Lift the lead, and we can see the 14.2-inch display with slim bezels. Placed at the top bezel 720p webcam, so no more pop-up camera at the keyboard.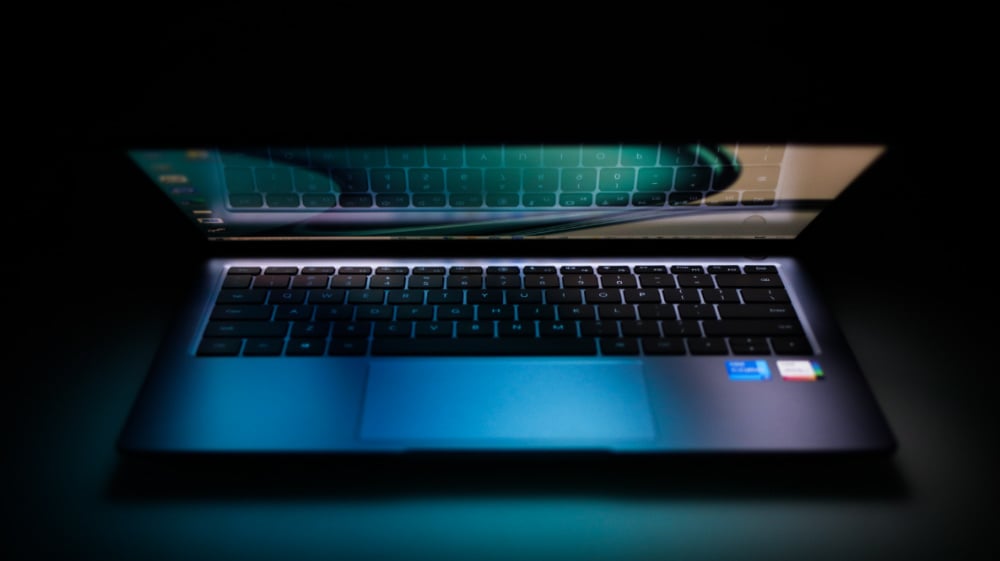 In the keyboard area, we have the fingerprint power button. For the keys, they're flat, well-spaced, and don't feel flimsy. It also has a decent travel at 1.5mm, so every stroke feels sure, and it is backlit with two brightness levels. It's not the bright, though, and is only there to make the keys visible in the dark.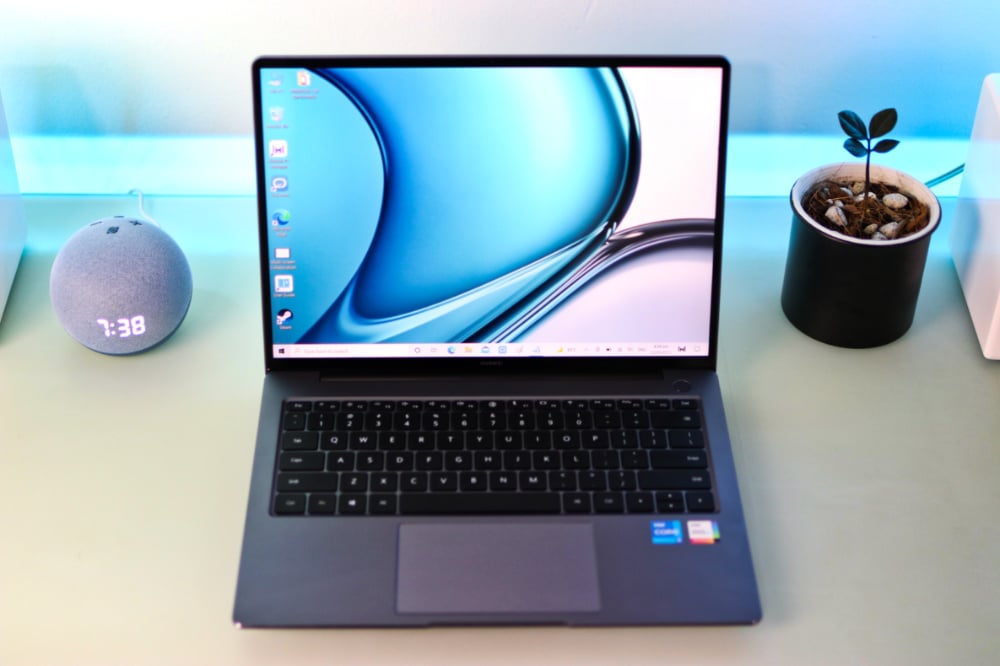 The trackpad is smooth, has a decent size, and has a good left and right clicks. In addition, it supports multi-touch and has Huawei Share built-in. So, if you have a Huawei smartphone, tap your device's NFC on the trackpad, and it will connect to the MateBook.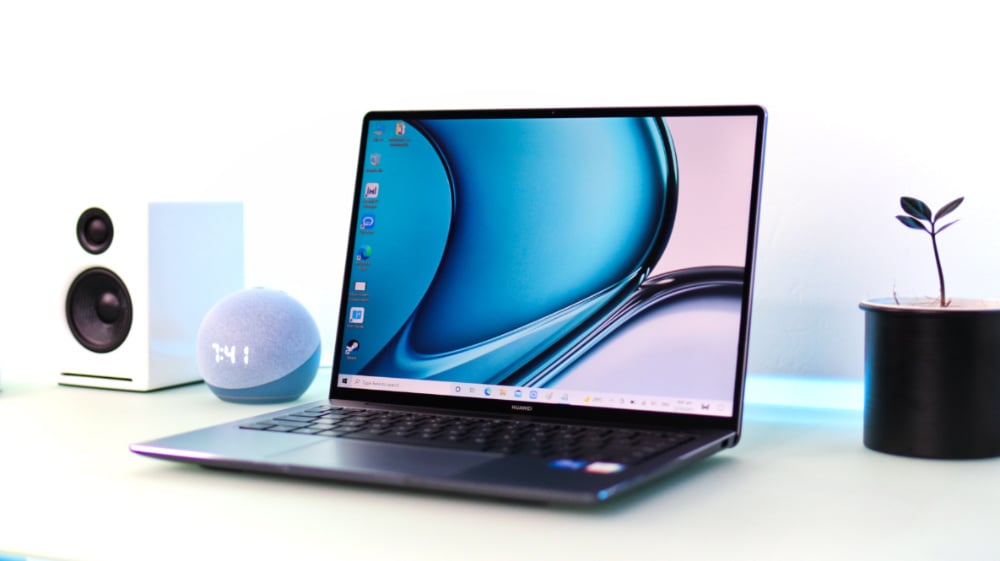 Overall, we're impressed with the build quality of the MateBook 14s. It's premium, compact, and has an attractive design.
Display and Multimedia
Going back to the screen, the MateBook 14s sports a 14.2-inch screen with an LTPS panel, a 2520 x 1680 resolution or 213ppi, and 400nits of brightness. It also has a good 90% screen-to-body ratio, a 90Hz refresh rate, 178-degree viewing angle, a 3:2 aspect ratio, and touch support.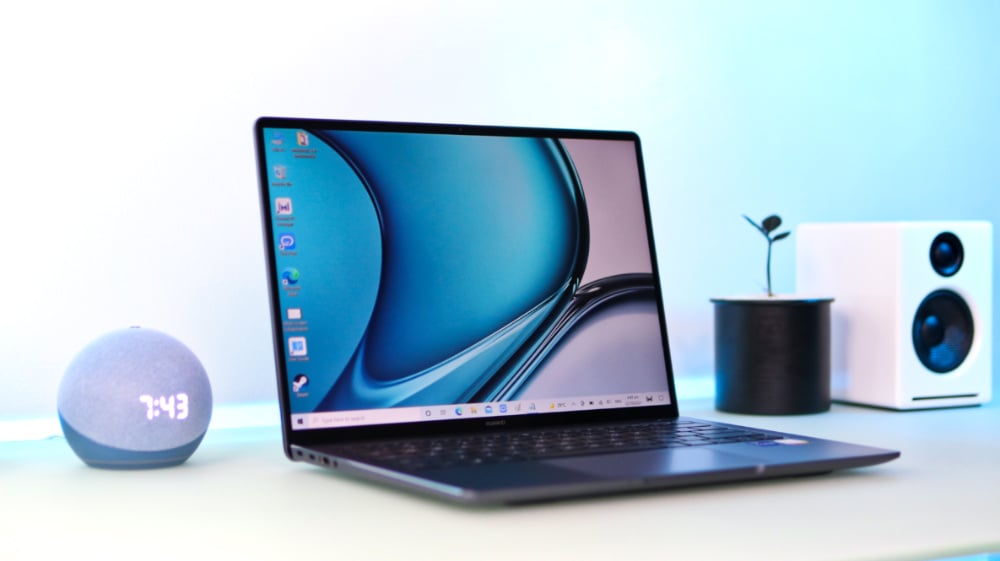 Those numbers mean we're looking at a sharp and vibrant screen with accurate colors at 100% sRGB and smooth animations and transitions. In addition, the taller aspect ratio makes it great for browsing articles or working on spreadsheets as you'll have more content to fit on the screen vertically. In other words, the screen of the MateBook 14s is great for work and play.
The MateBook 14s has four speakers with Huawei Histen Sound Effects for 3D surround sound support when it comes to audio. Quality is okay as it is loud, crisp, and clear. The bass is weak, though, like most laptops, but it's good enough for attending online meetings or watching videos on Netflix or YouTube.
OS and Features
When it comes to the operating system, the MateBook 14s runs on Windows 10 Home. We ran Windows PC Health Check to see if it's eligible for Windows 11, and so far, it checks out in everything, meaning you can upgrade to the new OS without any compatibility problems.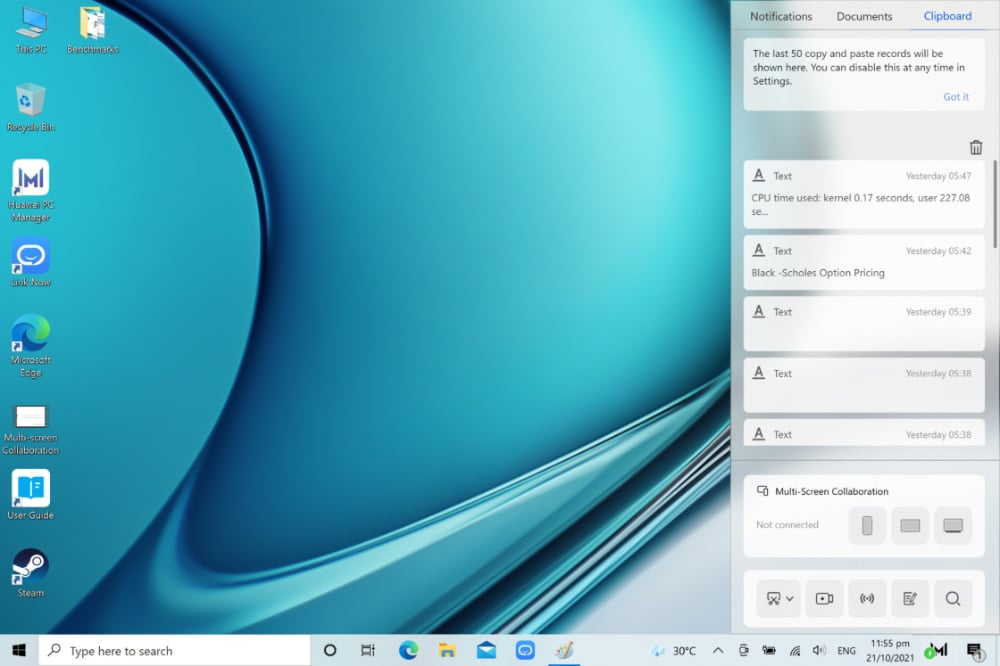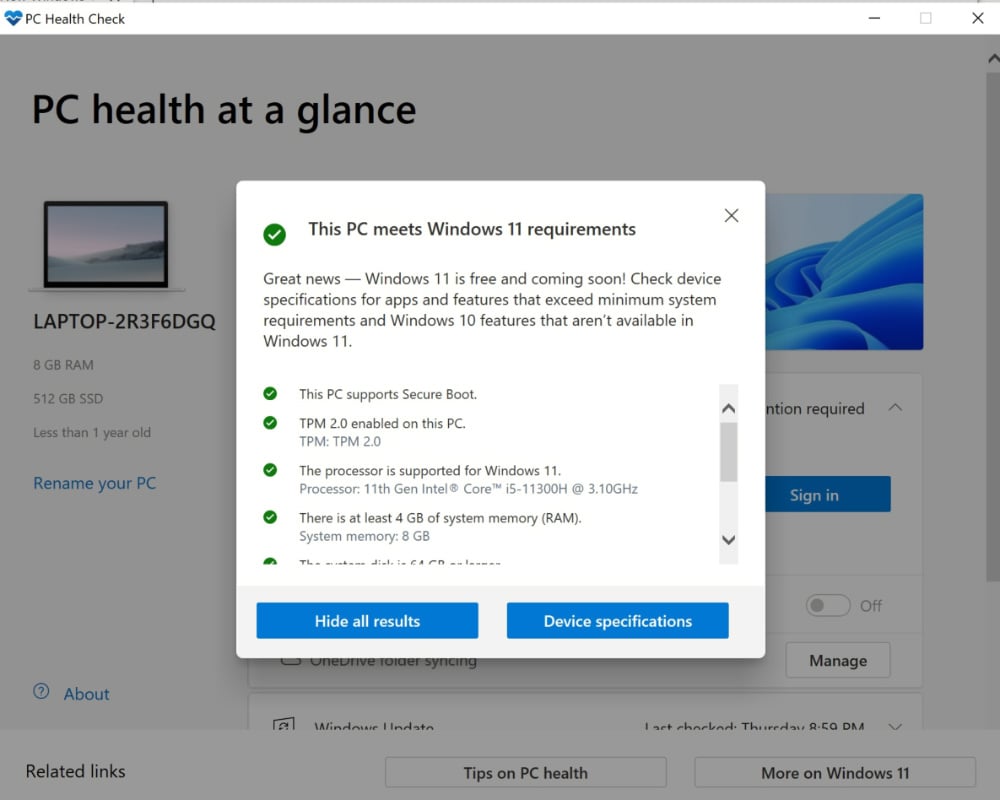 It doesn't have much for pre-installed applications and relies on default Windows apps like Microsoft Edge, Windows Defender, and Office. The rest are Huawei software necessary for collaborative and productivity applications like Huawei Link Now, which is like a dashboard for your Huawei messaging and real-time audio/video services.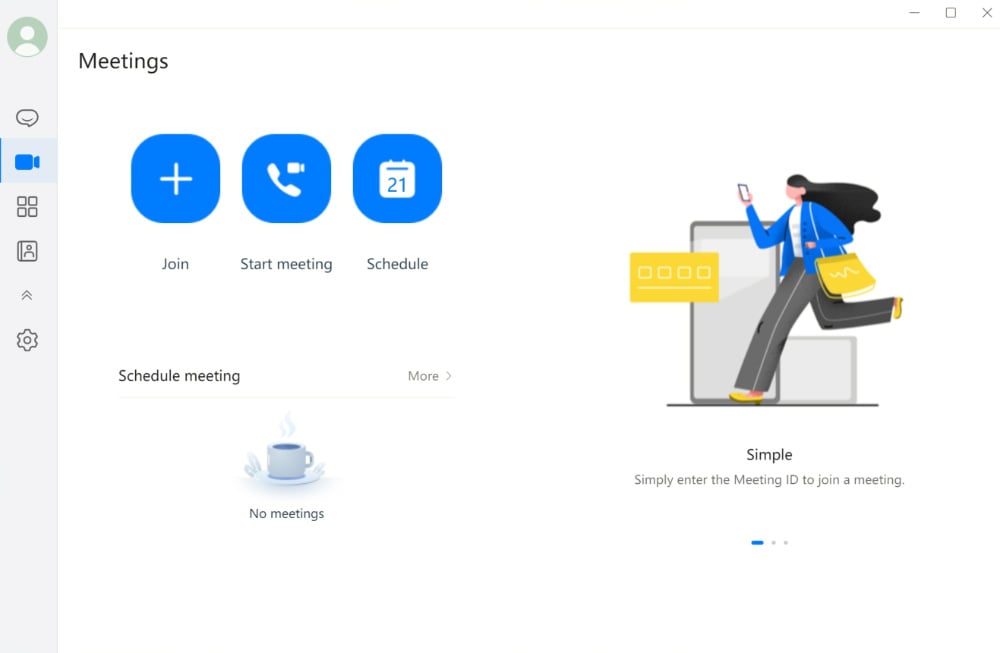 There's also the Huawei PC Manager, which is also an essential tool as it assists you in connecting to other devices in the Huawei ecosystem like the Huawei MateView (wireless), and activate Huawei Share for Multi-Screen Collaboration with Huawei smartphones and tablets.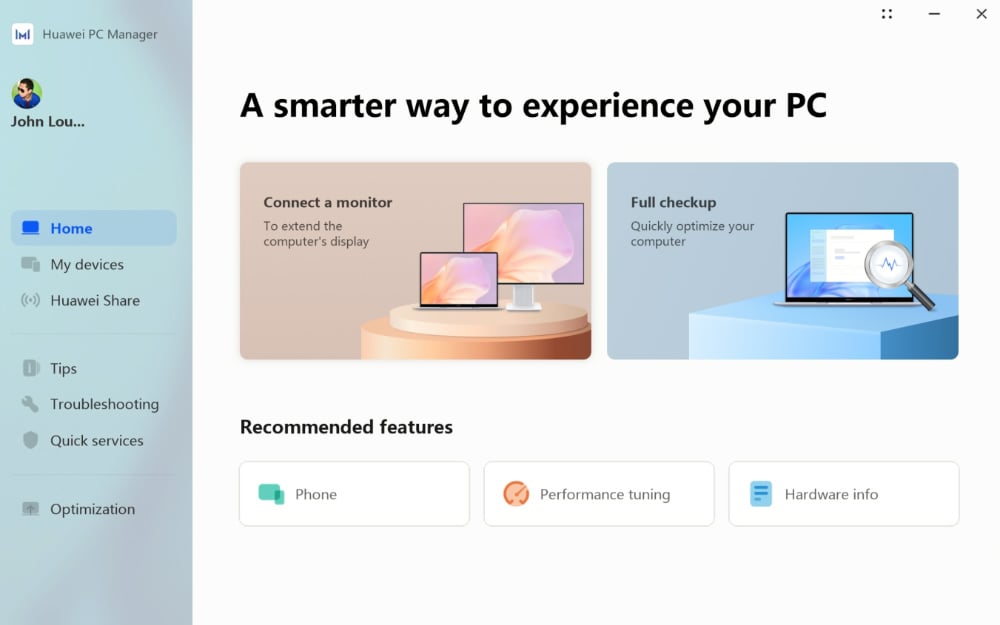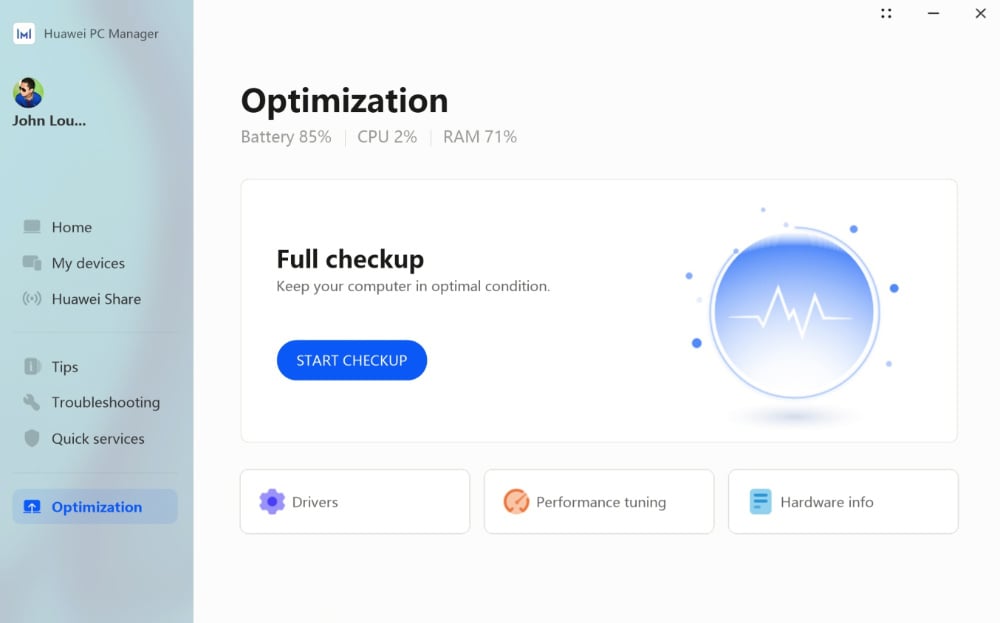 You can also use it to diagnose the notebook, update its software and drivers, and quickly access support if there's an issue.
Performance and Benchmarks
Powering the MateBook 14s model that we have is an Intel Core i5-11300H processor with Intel Iris Xe Graphics, 8GB of RAM, and 512GB SSD. So far, we like the performance as everything is running smoothly and can handle heavy Edge browsing. Thermals are also good as we didn't encounter any uncomfortable heating during productivity tasks.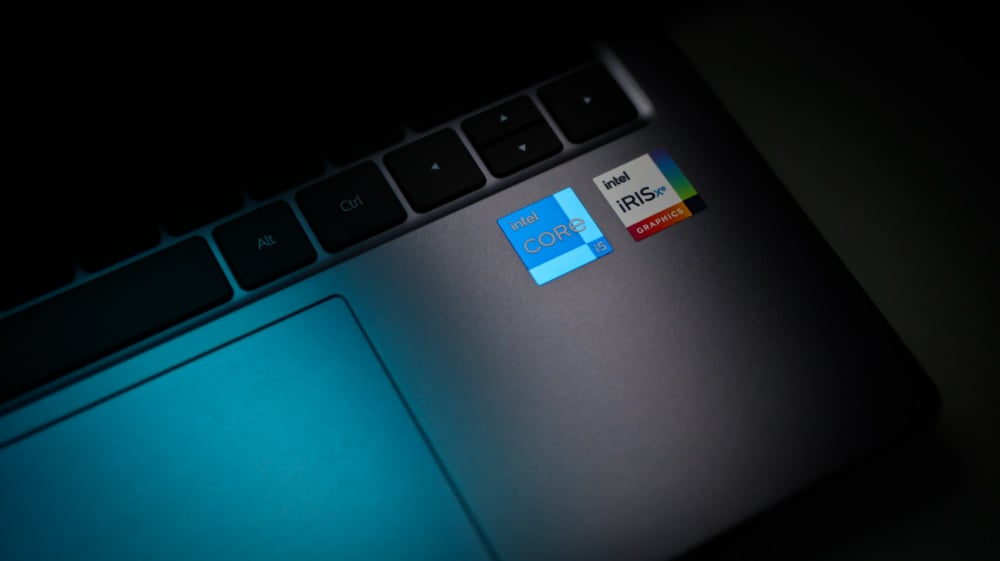 Check out the benchmark scores below:
• PCMark 10 Extended – 4,377
• 3DMark – 1,552 (Time Spy), 720 (Time Spy Extreme)
• Geekbench 5 – 1,298 (Single-Core), 4,796 (Multi-Core), 14,890 (OpenCL), 15,238 (Vulkan)
• Cinebench R20 – 2,244 (CPU – Multi-Core), 444 (CPU – Single-Core)
• Cinebench R23 – 5,801 (CPU – Multi-Core), 1,386 (CPU – Single-Core)
• CrystalDiskMark 7 – 3,384.42 MB/s (Seq. Read), 2,985.87 MB/s (Seq. Write)
It's worth noting that the MateBook 14s scored better than the MateBook D 15 2021 with an 11th-Gen Intel Core i5-1135G7, Intel Iris Xe Graphics, 16GB of RAM, and 512GB SSD that we reviewed in May.
Connectivity and Battery Life
The MateBook 14s has the basic connectivity features covered. In addition to the physical ports mentioned earlier, it has WiFi 6 for better and faster wireless internet and Bluetooth 5.1. We have a 60Wh capacity for the battery, which got us around 10 to 11 hours of use in Better performance mode. The laptop comes with a 90W charger that allows us to replenish the battery in a little over an hour.
Conclusion
The Huawei MateBook 14s is an excellent addition to the MateBook family and, in some aspects, better than the MateBook D 15, 2021, MateBook 14 2021, or the MateBook X Pro 2021. It has an attractive and premium design, an immersive screen with a 90Hz refresh rate and touch support, a webcam positioned at the top of the screen (which we prefer, by the way), good performance, and long battery life.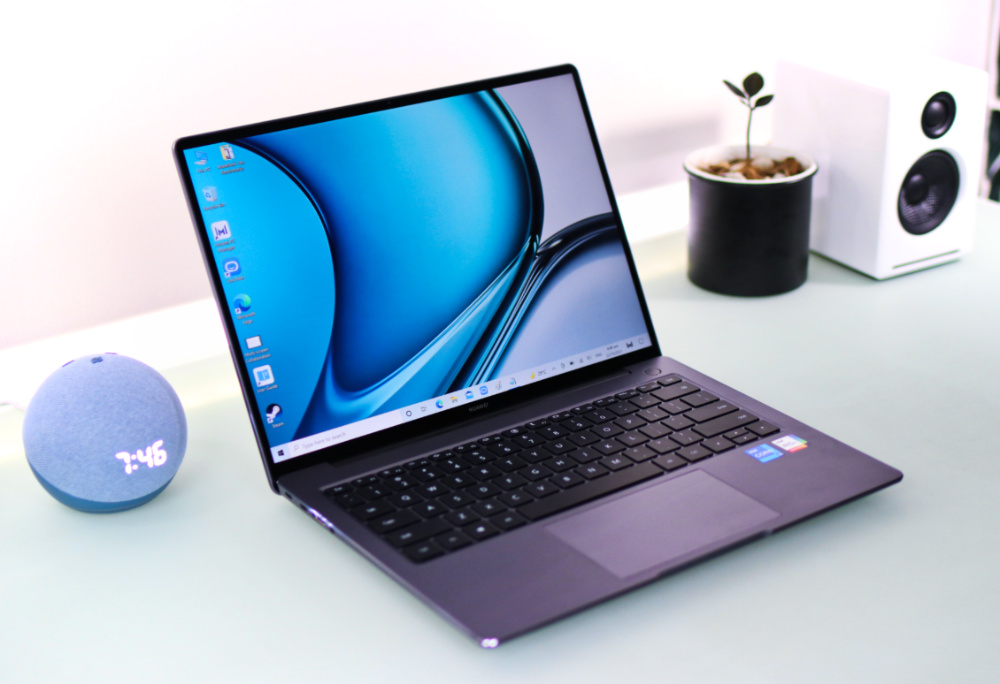 Huawei is yet to reveal the price of the MateBook 14s, though, so we're yet to determine how it fits in the family, but it's a worthy addition. It would satisfy regular users looking for a productivity laptop or those already invested in the Huawei ecosystem and looking for an excellent upgrade.
Huawei MateBook 14S specs:
14.2-inch 2.5K (2520 x 1680) FullView Display, Touchscreen, 213 PPI
90Hz refresh rate
Intel Core i7-11370H | i5-11300H Processor
Integrated Intel Iris Xe Graphics
8GB, 16GB LPDDR4X
512GB, 1TB NVMe PCIe SSD
Windows 10 Home (Free upgrade to Windows 11)
16GB DDR4
512GB NVMe PCIe SSD
WiFi 6
Bluetooth 5.1
2 x USB Type-C
2 x USB 3.2 Gen 1
1 x HDMI
3.5mm audio combo jack
Dual speakers
720 HD camera
Backlit keyboard
Fingerprint power button
60Wh battery
313.82 x 229.76 x 16.7mm
1.43kg
Spruce Green, Space Gray