A grainy, shaky phone cam video made the rounds yesterday showing what appeared to be two highway patrolmen in uniform engaging in dangerous stunt riding—and if you saw it, you'll agree that it was profoundly pointless. (And if you didn't, we have screencaps below.)
The one-minute video, apparently taken from inside a car trailing behind, shows two uniformed riders zigzagging across a busy highway, sometimes swerving on to oncoming traffic. One of the riders is sitting side-saddle (which is illegal), and looks like he even takes his hands off the handlebars (very illegal). The other rider is standing up on the bike while waving and pointing at traffic. They even appear to turn on their sirens from time to time.
While Charles Darwin might have advised outraged viewers to just sit back and let his theory of evolution do the rest, the fact that they were apparently cops and that they were putting law-abiding motorists in danger did not sit well with Police General Guillermo Eleazar.
The chief of the Philippine National Police (PNP) confirmed in a video message on Thursday, September 2, that the riders caught on camera were indeed policemen. "Kahapon ay nagbigay tayo ng kautusan para tukuyin ang pagkakakilanlan ng dalawang riders na nagpasikat sa isang highway sa Zambales. Kaagad namang nakilala ang dalawang ito at nakumpirma namin na sila nga ay mga pulis," said Eleazar. ("Yesterday, we gave the order to name the two riders who were showing off on a highway in Zambales. We immediately identified the two, and we have confirmed that they are police officers.")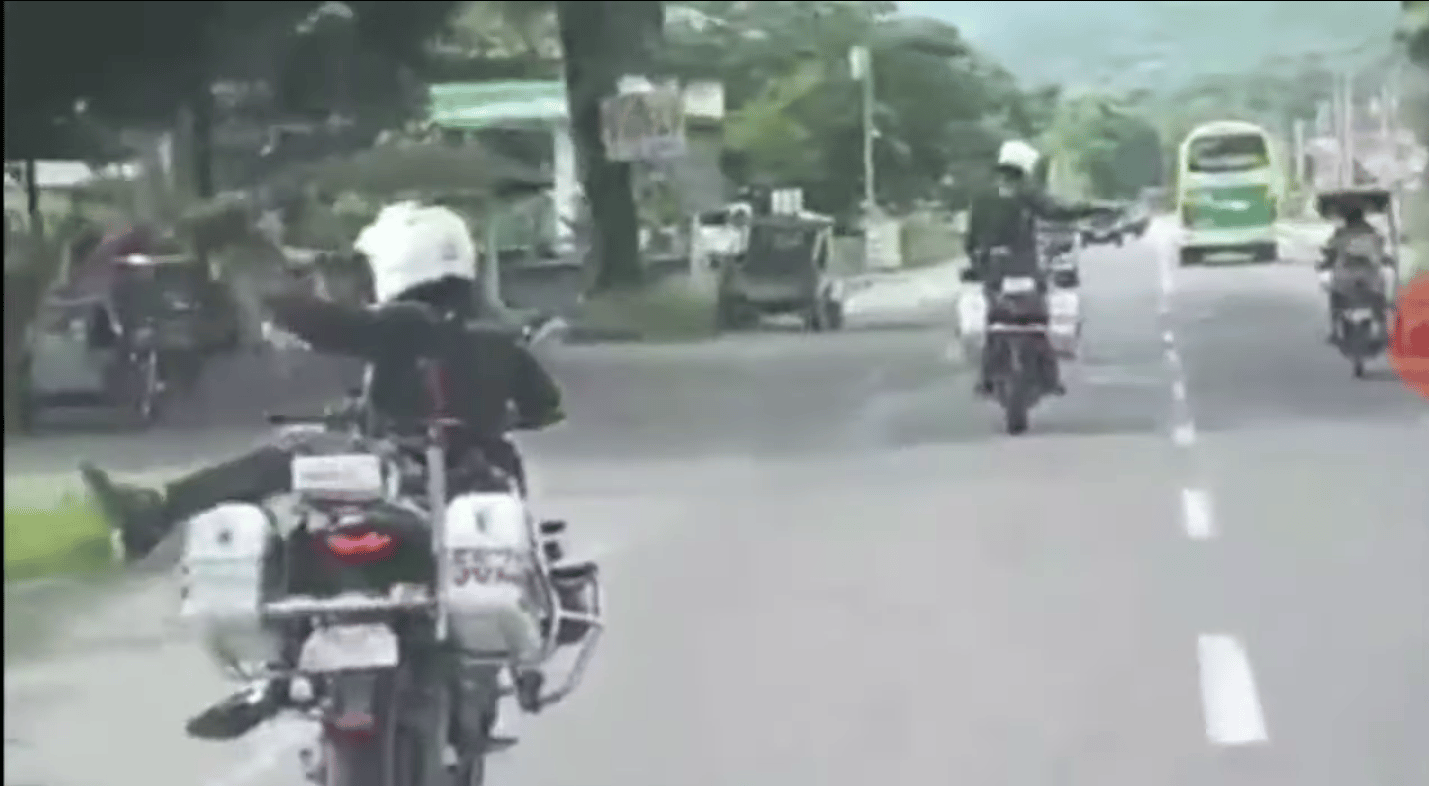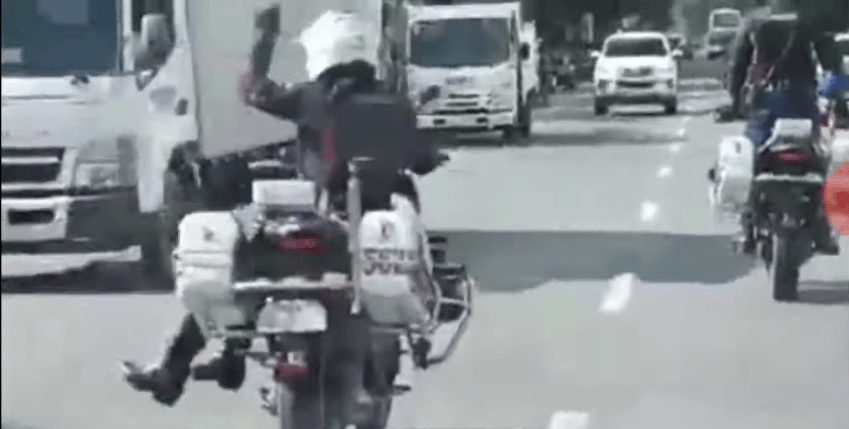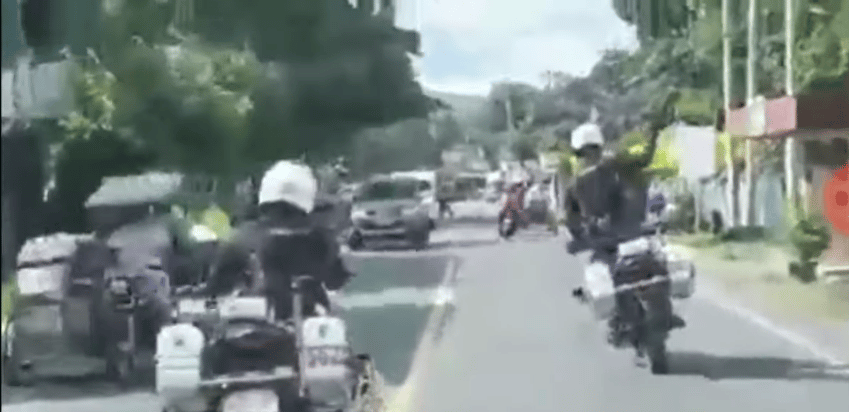 An accompanying press release from the PNP identified the wayward pair as Police Chief Master Sergeant Israel Bondoc and Police Master Sergeant Manuel Tolentino, assigned to Police Regional Office 3.
The police chief said that he has instructed the regional director and the highway patrol group to "start the conduct of proper investigation" into the matter.
"Let this serve as a warning that we will not tolerate this kind of misbehavior, because as police officers, we should serve as the role models in abiding the laws that include traffic rules and regulations," Eleazar said. The PNP chief said in the press release that he expected the appropriate penalties to be meted out to the two.