For the past several years, we've been heavily dependent on NAS solutions for both the home network and our studio office. It has become increasingly important during the lockdown as our remote working setup required syncing large volumes of video files for producing videos in our YouTube channels.
For those not yet familiar with what a NAS is, you can check out our article here (Who needs a NAS and how to choose the right one?).
We've had many different NAS devices in the past and continue to use them personally (home media hub) and for the team (remote storage and back-up).
The new Synology DS1522+ NAS that we now have with us has 5 drive bays with 1000Mbps LAN connection and a slew of other features and expansion options.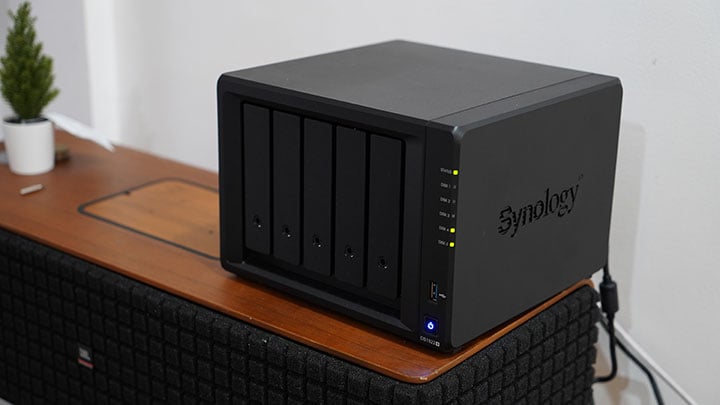 As usual, it was pretty easy and simple to set up. Simply install the HHDs (no need for tools), attach the LAN cables to your router and initiate the setup process via your computer by going to find.synology.com on your browser. Alternatively, you can download Synology Assistant and configure it from there.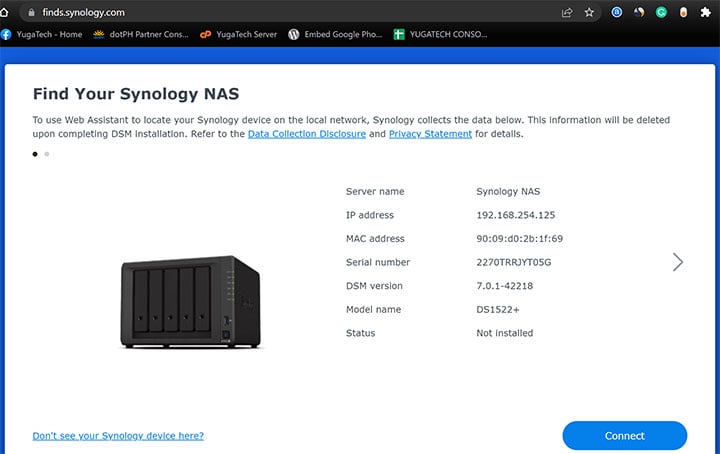 The NAS is powered by an AMD Ryzen R1600 2.6GHz dual-core (3.1GHz Turbo) processor with 8GB of DDR4 RAM (upgradeable to 32GB) and two M.2 NVMe SSD cache slots at the bottom.
The DS1522+ has a lot more features and expansion options compared to the previous Synology NAS we've used before.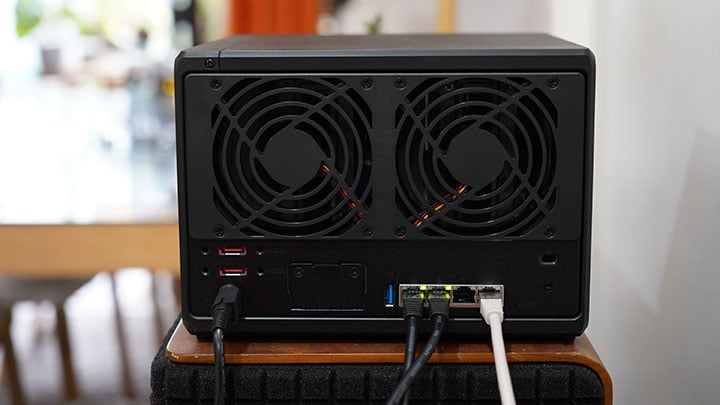 Our setup also came with two (2) Synology HAT5300-4TB disk drives so we're getting 8TB of storage right out of the bat. The DS1522+ has a maximum (raw) internal storage capacity of 80TB (5 x 16TB HDDs) and supports multiple RAID configurations — Synology Hybrid RAID (SHR), JBOD, Basic, RAID 0, RAID 1, RAID 5, RAID 6, and RAID 10.

It has a USB 3.2 Gen 1 port at the front to plug to an external drive with a second USB 3.2 (Gen 1) port at the back and two more eSATA expansion ports.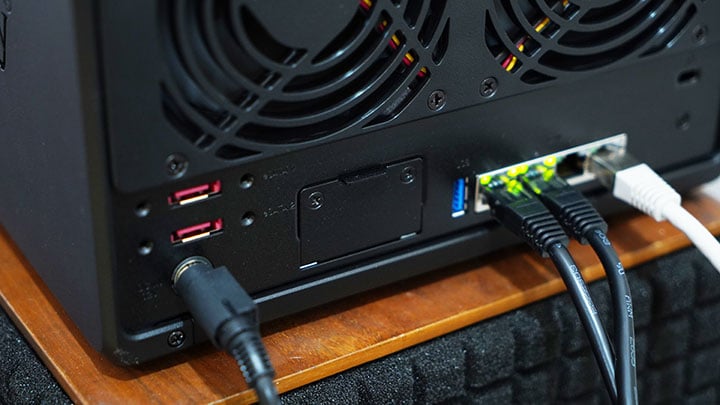 The four (4) RJ-45 1GbE LAN Port at the back with with Link Aggregation and failover support. If you want something faster, there's a Synology Ethernet module that can get you to 10Gbps.
Here are some of the more common case uses for the NAS at home:
Consolidated network storage and back-up. We upload all old files from the two laptops and one desktop station (editing rig) to the NAS to free up space from the PCs. We also have a back up of essential files (video prep files, financial docs, monthly reports, post-production files).
Photos from smartphones. We take a lot of photos and videos on a daily basis and the files could rack up and eat a lot of space from our phones so we archive most of them (the ones we don't delete) into the NAS.
Media Storage for Streaming. We store old MP3 files, video footage and old movies/TV series into the NAS so we can access them for playback on the phone, computer and even the TVs that are all connected to the network.
Remote storage for the Home CCTV. We have close to a dozen CCTVs at home and some of them are connected to the Synology NAS for network storage.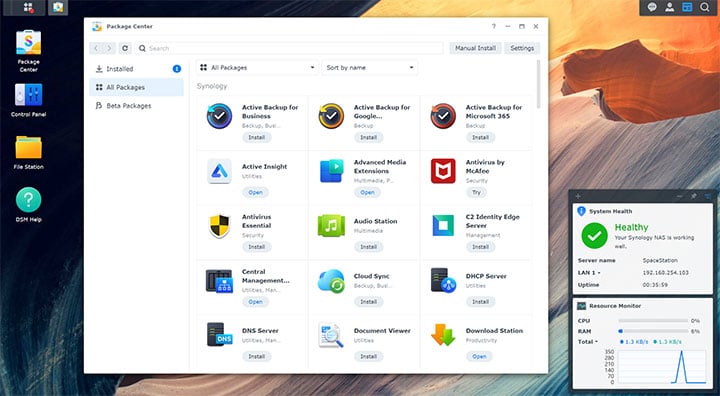 One of the reasons why we really liked Synology is the DSM operating system which has a very user-friendly UI (Windows-like interface). It is very easy to use and quick to familiarize with. Adding new services is also a breeze and DSM offers a ton of very useful applications. We even tried installing Apache, PHP and WordPress into the NAS to test it as a staging server for our website (more on this in a separate article).
Synology also provides mobile apps that will help you manage the NAS and seamlessly use the services like music and movie streaming, file management and back-ups.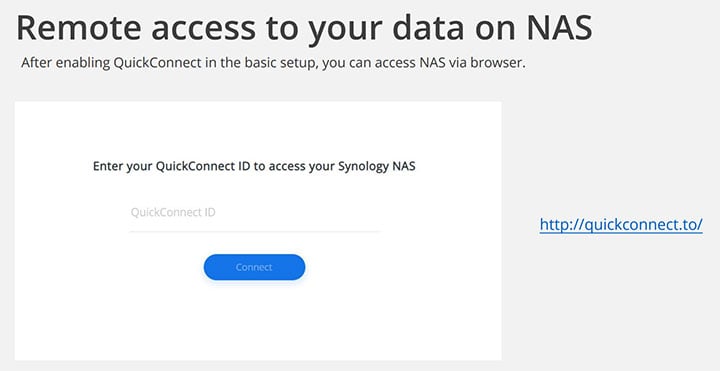 If you're very conscious about back-ups, the Hyper Backup feature (installed from the DSM Package Center) allows you to sync between your Synology NAS and the cloud, whether it's a remote NAS, Synology's C2 storage or 3rd-party cloud storage.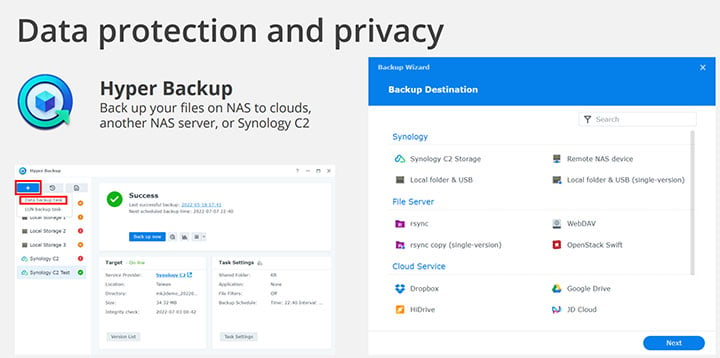 We tried synching our team NAS with our Dropbox Pro account before but the latter quickly ran out of storage from our 24TB Synology NAS so we discontinued it.
The DS1522+ is also quite fast in terms of network transfers. Theoretically, it can reach up to 736MB/s and 796MB/s sequential read/write when you include the 10Gbps network card. For storage expansion, you can add up to 10 extra drive bays with 2 DX517 expansion units for a maximum of 15 storage drives.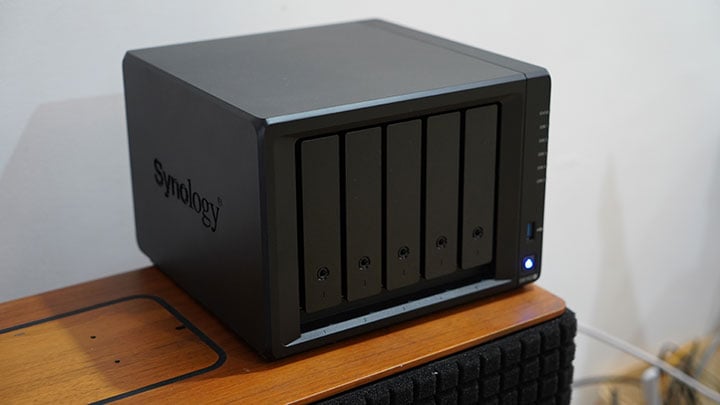 Over-all, the DS1522+ checks almost all the boxes in terms of what we needed in a NAS — whether it's for the home office or for our studio office. It's even more useful because of the remote work setup we have for the team especially that we're handling large files on a daily basis for our video production. It even compliments our other cloud setup like DropBox Pro.
The Synology DS1522+ retails for PHP 52,999 over at Shopee and Lazada. It's quite pricey actually, even compared to the other NAS devices from Synology but the versatility and expansion options of the DS1522+ offers extra features to those looking for a more capable and future-proof NAS.
More Synology