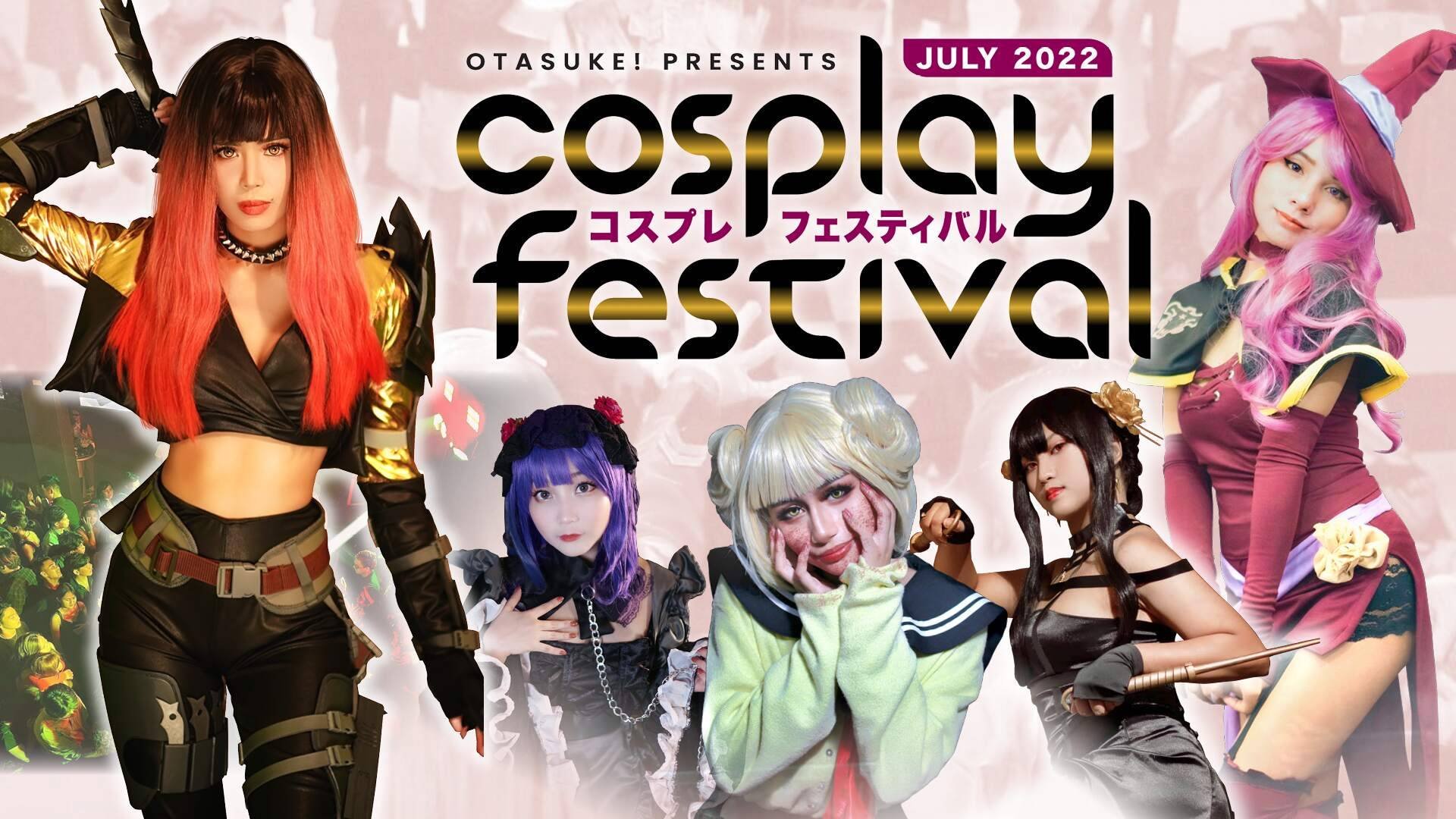 Photo credit: Otacute/Otasuke July Cosplay Festival
By Karen Mae de Vera
Hold onto your wigs and wallets, mga bes dahil return of the comeback na ngayon ng mga face-to-face conventions. And yes, bumabalik na talaga sila with a vengeance! (Cue thunder and lightning)
Baka nakaka-overwhelm rin mag-decide which event to attend, diba?
Kaya naman we're here to give a rundown of what's about to go down next weekend.
The Otasuke app, an international social media platform tailor-made for cosplayers and anime fans, has organized an upcoming cosplay convention that was made for otaku men and women of culture like you! (Cue the meme)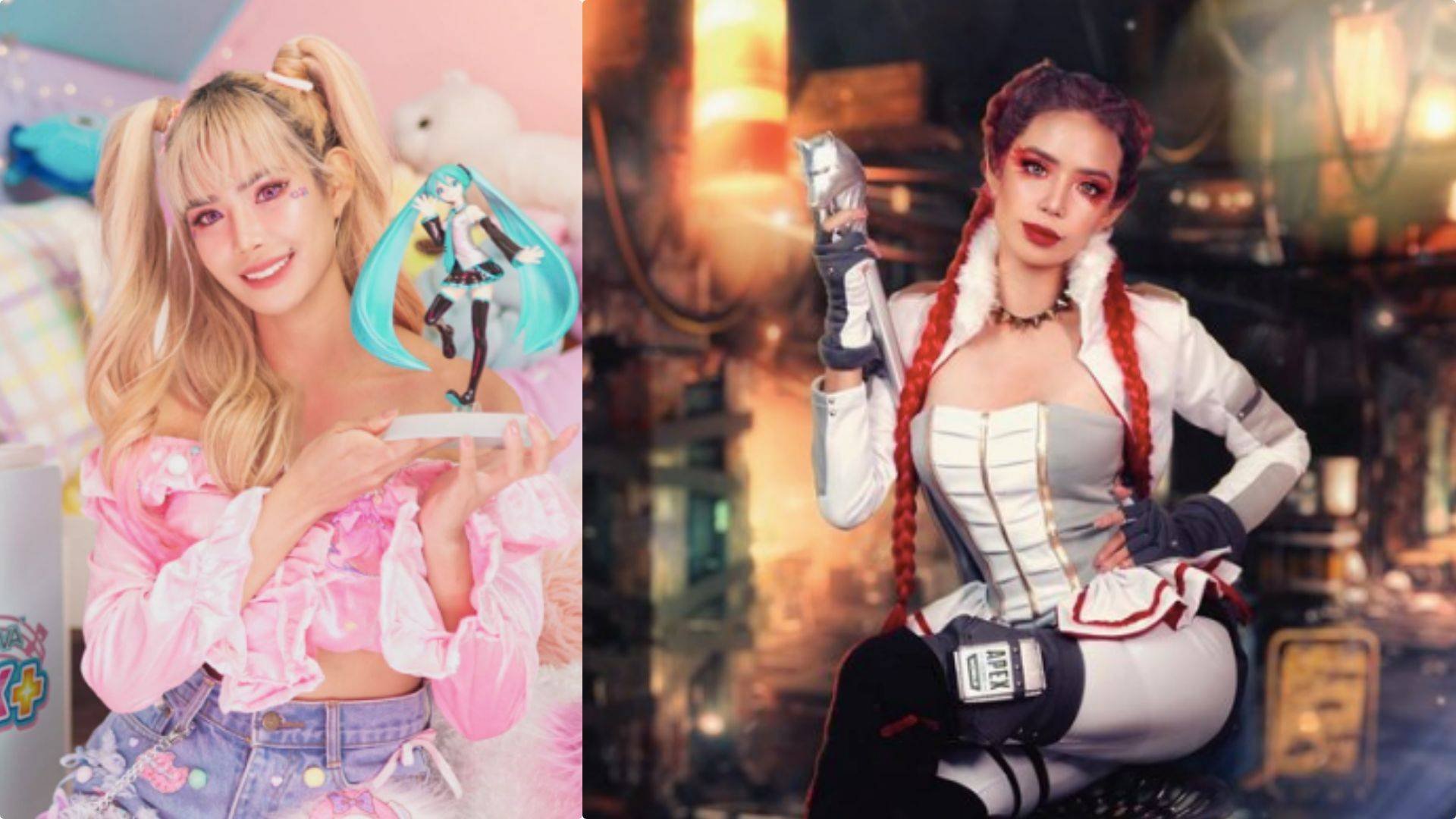 Otasuke! Cosplay Festival will put the spotlight on Japanese culture, which has inspired a lot of the anime that we know and love. According to Otasuke organizer Kenzaburo Kobayashi, aside from cosplay, anime and manga, they will also feature cultural 'fits, fight choreography and awesome dances. He shares, "There is a Naruto-themed dance show by professional dancers. Another highlight is a fashion show featuring kimono, a traditional Japanese costume."
Photo credit: Myrtle Sarrosa (myrtlegail)/Instagram
At dahil nasa pangalan ng event, of course meron tayong mga top-tier cosplayers that you can meet and greet tulad nina Kiela Hashimoto, Pomponmy, Hirari and of course, the headliner for the guests, celebrity cosplayer Myrtle Sarrosa. Para sa mga attendees na magpapaka-extra sa costume, meron ring Cosplay Competition with cash prizes. So don't forget to suit up and strut your stuff!
Palaban ka ba? Then get ready for the next battle because magkakaroon rin ng sobrang legit costumed martial arts demo called "The Real Tekken Fighting Show" that will be performed by two representatives from the Karate Philippines National Team. And who are these fighters?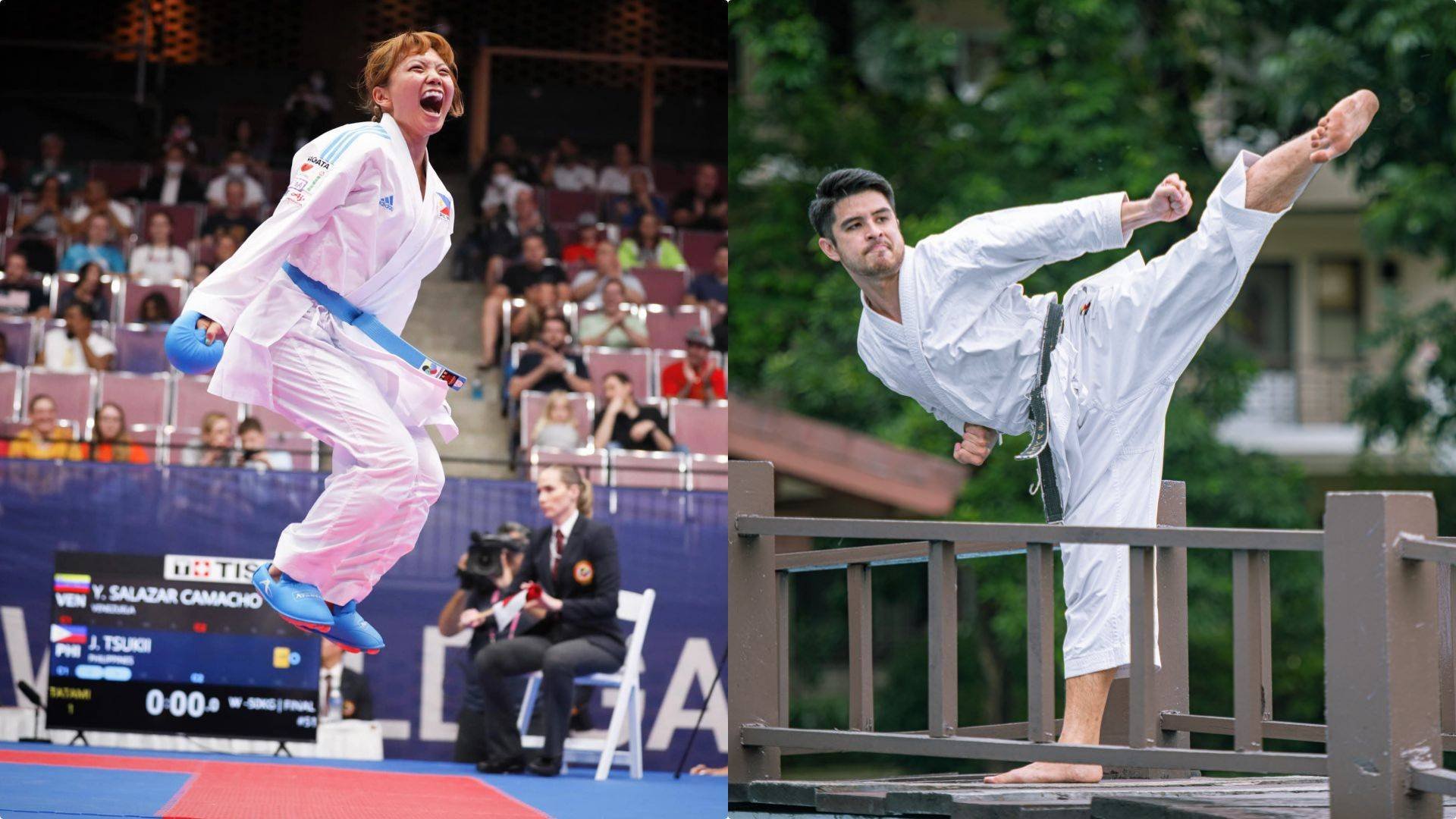 Photo credit: Junna Tsukii and James De Los Santos/Facebook
Meet these amazing karateka (karate practitioners) namely, Junna Tsukii, who won the gold medal at the 2022 World Games and James Delos Santos, who competes in kata and the online version, e-kata. Ang lupit!
Want more ganaps?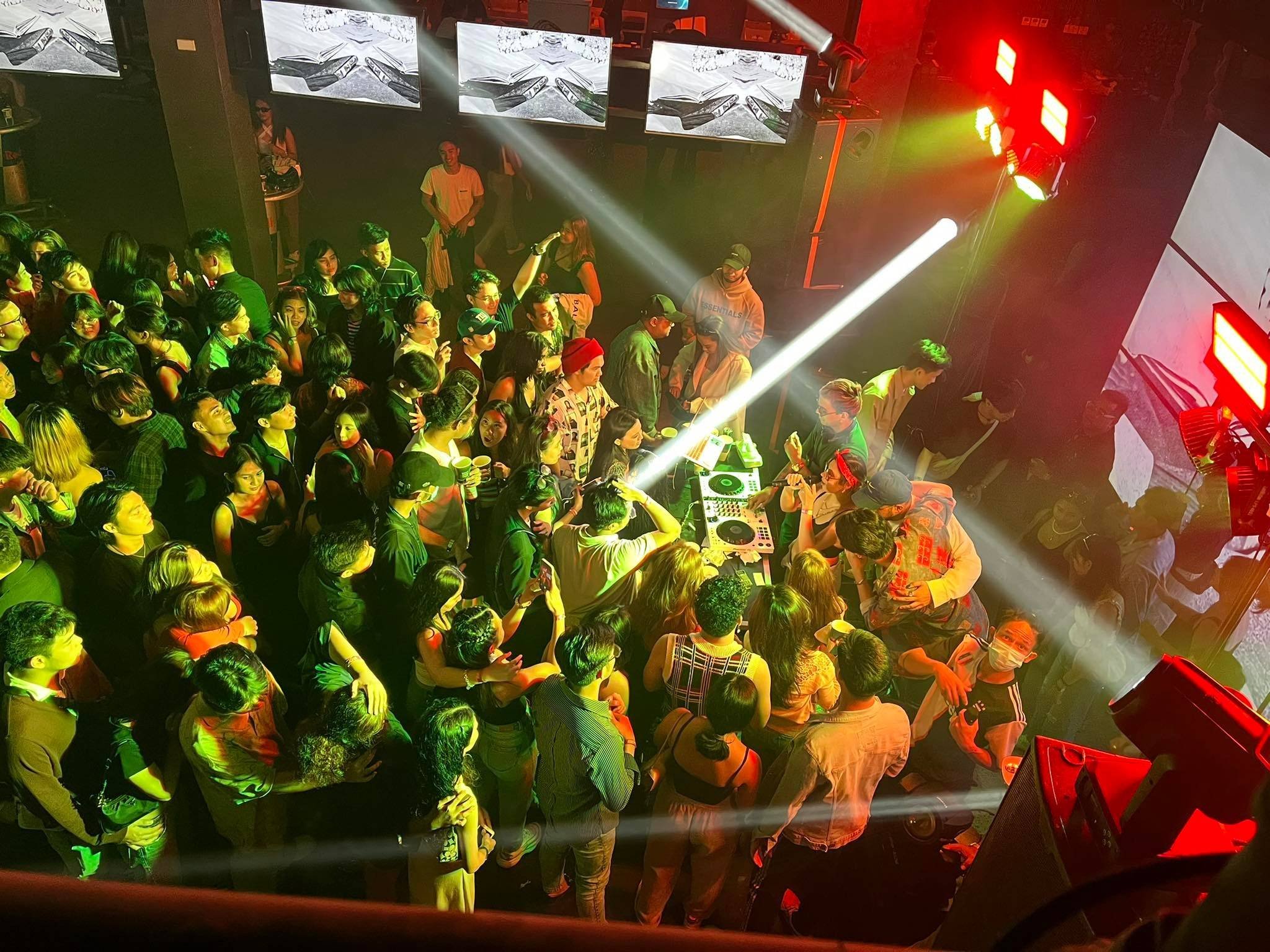 Photo credit: Otacute/Otasuke July Cosplay Festival
Otasuke flexes the Karaoke Competition, Idol Group performances and Cosplay Runway and in between the segments, you can check out the Artist Alley for fandom finds. There are also exhibitors partnering up with Otasuke such as TrueID na maraming ipamimigay na mga official anime merchandise (spoiler alert: My Hero Academia!) sa booth. Kaya lumibot kayo 'pag may time.
And the party ain't over just yet! Closing the festivities is a special JapaNight music marathon featuring guest DJs blasting J-Music bops para tugs-tugs hanggang gabi.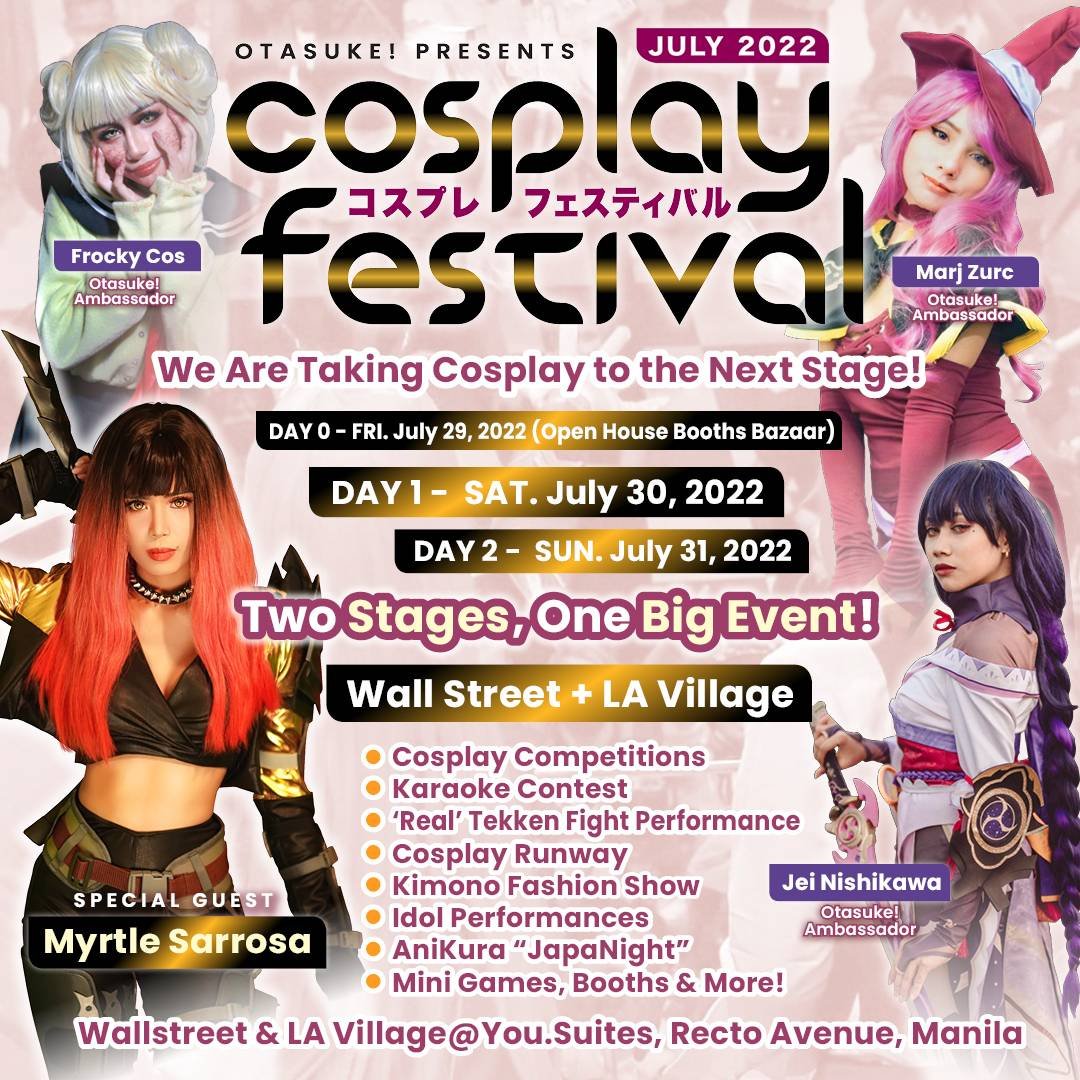 Photo credit: Otacute/Otasuke July Cosplay Festival
So what are you waiting for? Ihanda na ang 'fit and start cramming, este, crafting your costumes because the event will be happening on July 30-31 at the LA village in Manila.
Tickets are on sale right now with the following tiers:
P399- 2-day pass
P499 - LA Village VIP
P999 - Wall Street VIP
P1,399 - Wall Street VIP+
Additional tickets:
P249 - AniKura "JapaNight" event entrance
P500 - Special Guest Meet and Greet
Peep at the perks below for each ticket!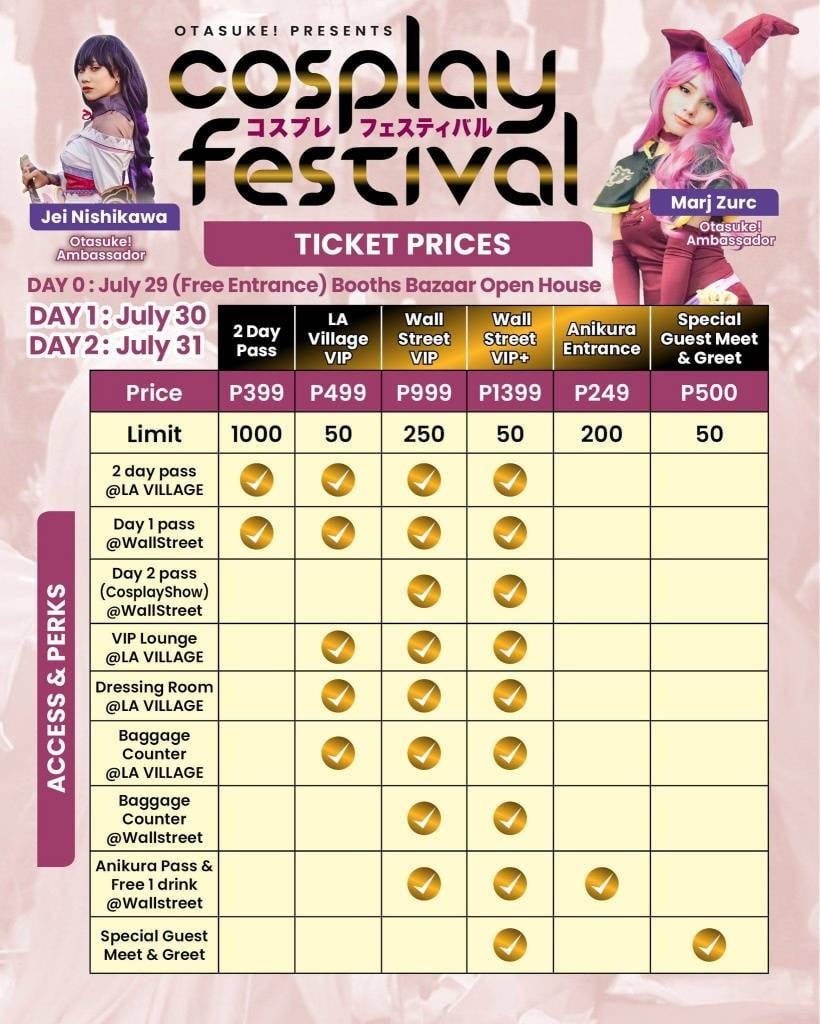 Photo credit: Otacute/Otasuke July Cosplay Festival
Want more deets? Visit the Otasuke! Cosplay Festival event page. For more otaku news and anime streams, download the TrueID app today and we'll keep you posted!