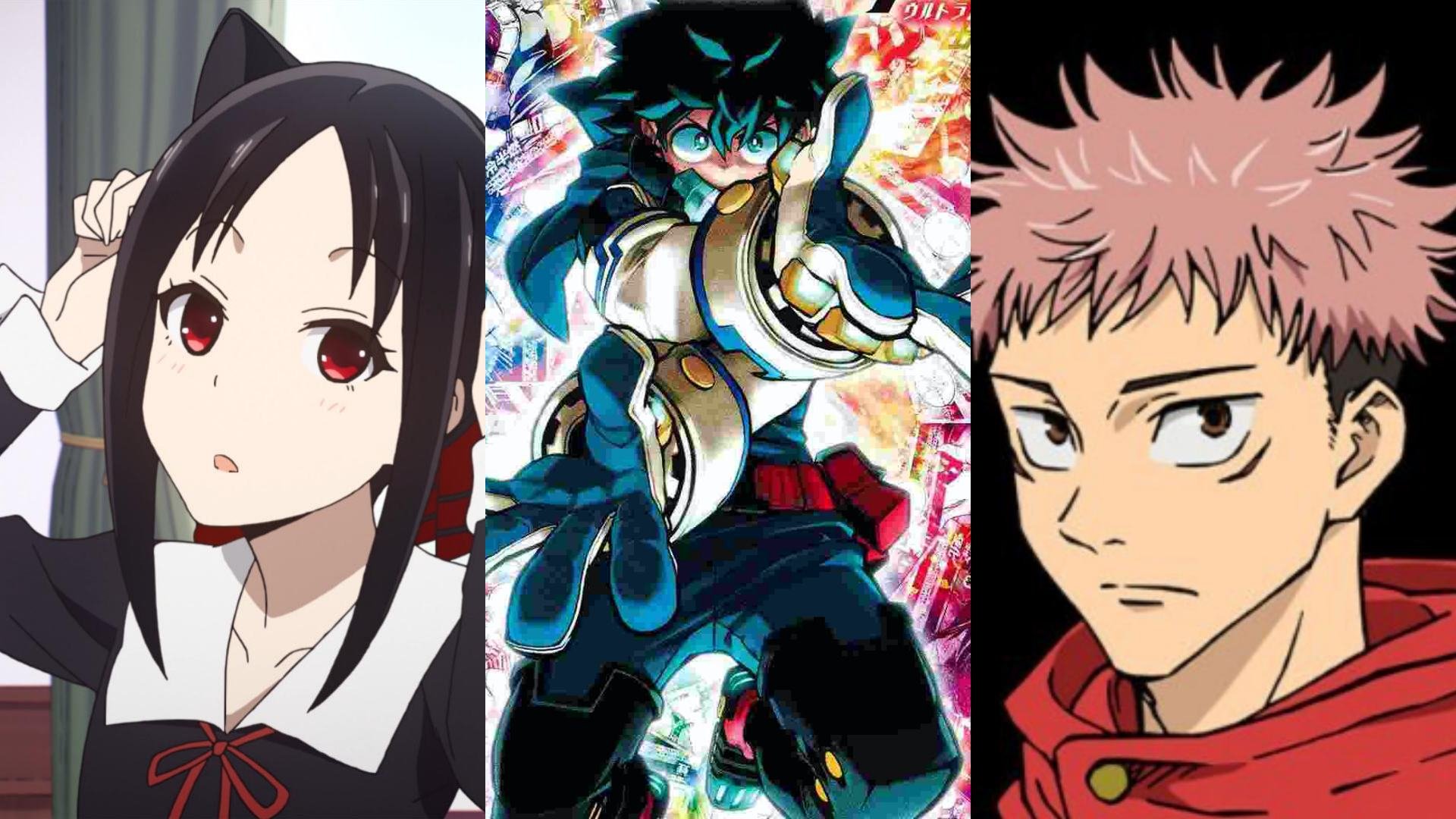 Photo credit: Kaguya-Sama Love is War Facebook page, My Hero Academia Facebook page, and Jujutsu Kaisen Twitter page
Anime has been a fixture in global pop culture extending beyond its country of origin as a wonderful medium for storytelling. There really is an art and passion that goes from animation to voice acting, that should be recognized.
For the past five years, Crunchyroll, the world's largest anime streaming service, has been holding their own Anime Awards to give props to the shows that invaded otaku consciousness. Let's talk about the ones that garnered a lot of fan reaction below.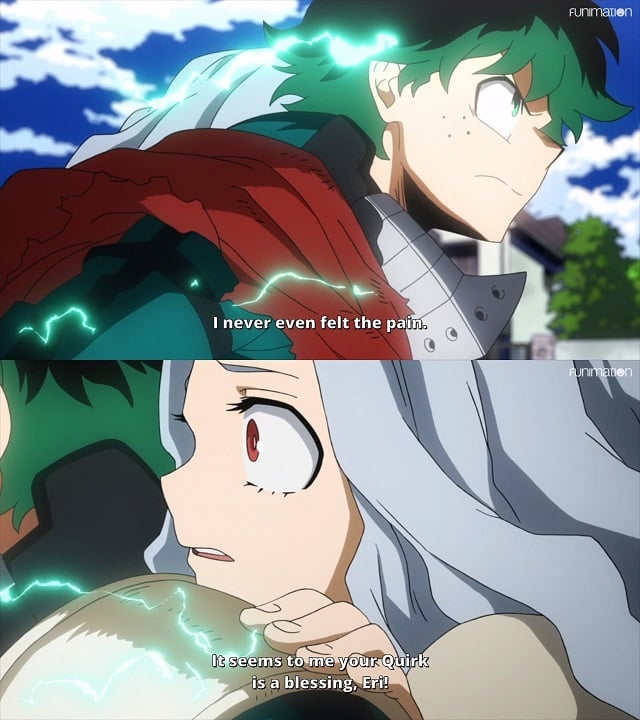 Photo credit: My Hero Academia Facebook page
Best Fight Scene: My Hero Academia, Deku VS. Overhaul
A no holds barred brawl can best showcase the sophistication and advancement of Japanese animation. One could probably blow most of the budget on a fast-paced, VFX-filled fight scene. In this regard, My Hero Academia was facing fierce competition for the title but, like Deku, eventually emerged victorious. So what makes the Overhaul fight from Season 4 stand out from the admittedly numerous other epic battles in MHA?
While the fight follows the basic principle of the hero saving the day, the scene also has a lot of emotional tension. As Deku says, "If I can't save this little girl, how can I call myself a hero?"
There's so much riding on the scene, with the heroes suffering enough losses on their side as they try to stop Overhaul from escaping, and it was really up to Deku to turn things around. Good job, Deku! All Might would be proud of you!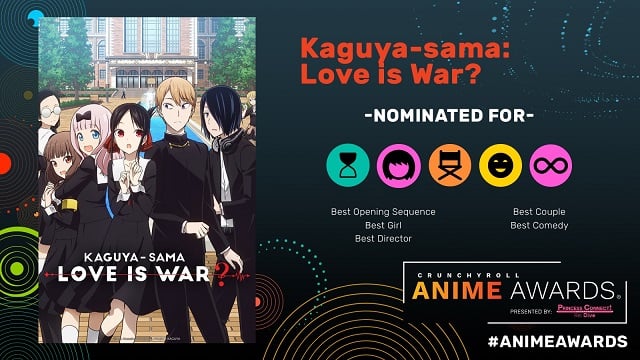 Photo credit: Kaguya-Sama Love is War Facebook page
Best Comedy-Kaguya-Sama: Love is War?
This show really knows how to make people LOL because Kaguya-sama won for the second year in a row! What makes it such a great romcom? Well, hilarity ensues when the seemingly perfect couple, Miyuki Shirogane and Kaguya Shinomiya are too proud to confess their feelings for each other, even if the feeling is mutual. The two take matters to the extreme when they work on schemes against each other to determine who will make the first move to being their relationship. We love how it plays on the classic shoujo romance tropes and takes it to the extreme. Isn't love grand?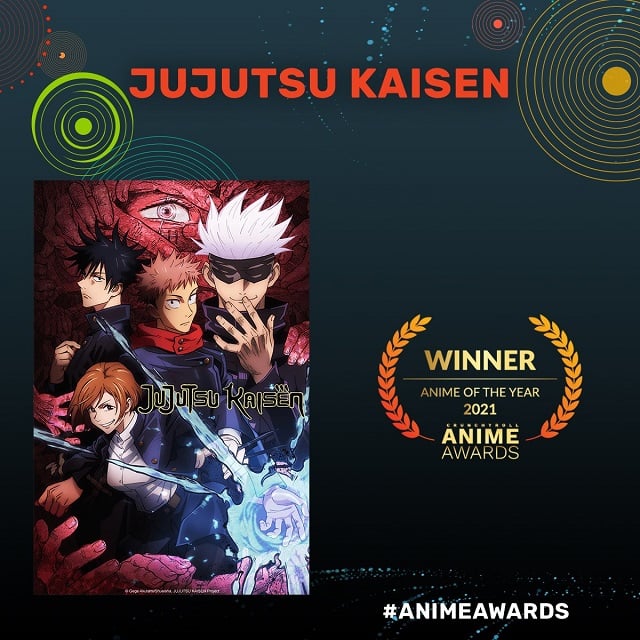 Photo credit: Crunchyroll Facebook page
Anime of the Year: Jujutsu Kaisen
Even though the series is relatively new with the manga running since 2018 and the anime only released in 2020, Jujutsu Kaisen or Sorcery Fight was able to win more than one award.
So what's it about? Jujutsu Kaisen follows the story of Yuji Itadori who joins an occult club in school and accidentally becomes the host of Ryomen Sukuna, a cursed spirit who is the antagonist of the series. Despite being possessed, Yuji is still able to control his body, which presents an opportunity for the Tokyo Prefectural Jujutsu High School to destroy Sukuna.
Whoa, that certainly puts a spin on the saying, "You are your own enemy."
And speaking of enemies, the show also won Best Antagonist by having such a complex character.
Since mangaka Gege Akutami is a fan of the works of Yoshihiro Togashi (YuYu Hakusho/Ghost Fighter, Hunter X Hunter), some of its elements greatly influenced his own creation. In fact, he was inspired by the Sensui arc to create sympathetic antagonists.
Jujutsu Kaisen also nabbed the award for Best Ending Sequence for this fire MV below.
Admit it, you want to learn the choreography for "Lost in Paradise."

And just so you're all caught up, here's the complete list of Anime Award winners:
Anime of the Year: JUJUTSU KAISEN
Best Animation: Keep Your Hands Off Eizouken!
Best Fantasy: Re: ZERO: Starting Life In Another World (Season 2)
Best Drama: Fruits Basket (Season 2)
Best Comedy: Kaguya-sama: Love is War?
Best Girl: Kaguya Shinomiya, Kaguya-sama: Love is War?
Best Boy: Shoyo Hinata, HAIKYU!! TO THE TOP
Best Protagonist: Catarina Claes, My Next Life As A Villainess: All Routes Lead To Doom!
Best Antagonist: Ryomen Sukuna, JUJUTSU KAISEN
Best Fight Scene: Deku vs. Overhaul, My Hero Academia Season 4
Best Score: Kevin Penkin, Tower of God
Best Director: Masaaki Yuasa, Keep Your Hands Off Eizouken!
Best Character Design: Mayuka Ito, Original Designs by Aidairo, Toilet-bound Hanako-kun
Best Couple: Nasa Yuzaki & Tsukasa Yuzaki, TONIKAWA: Over The Moon For You
Best VA Performance (JP): Yusuke Kobayashi as Natsuki Subaru, Re: ZERO-Starting Life In Another World – (Season 2)
Best VA Performance (EN): Zeno Robinson As Hawks, My Hero Academia Season 4
Best Opening Sequence (OP): Wild Side (ALL), BEASTARS
Best Ending Sequence (ED): Lost in Paradise (ALI feat. AKLO), Jujutsu Kaisen
Do you agree with the list? Which Anime do you think will win big next year?