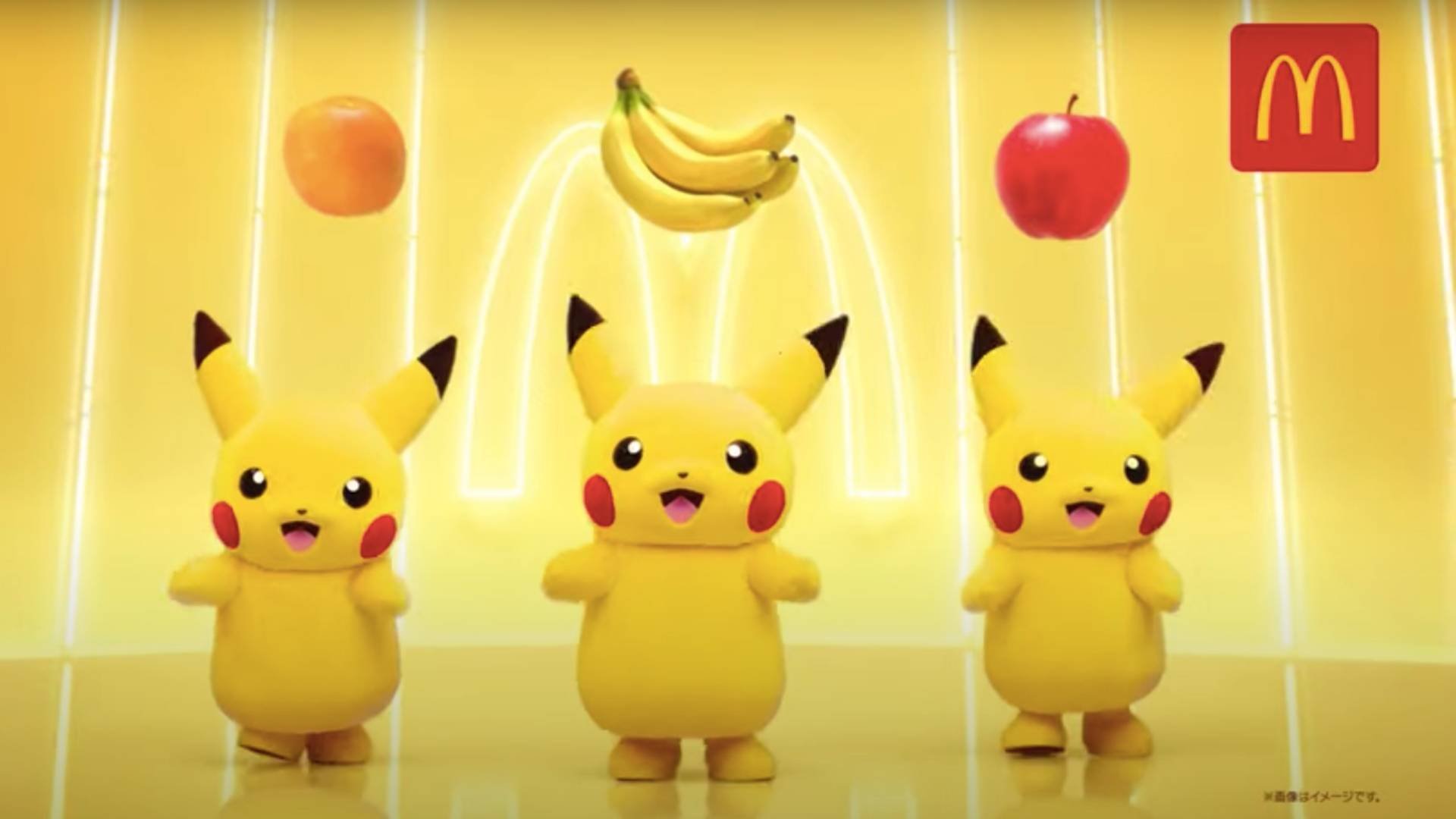 Photo credit: McDonald's Japan/YouTube
By Jerald Uy
In June 2021, the McDonald's BTS meal landed on our shores much to the delight of ARMY members all over the country.
READ: Borahae! McDo BTS breaks the Internet, PH Army love the sauces
If you're a Pinoy anime fan then you could understand the frenzy since otakus are just as intense as K-POP stans.
READ: Gotta catch 'em all! Fanmade Pinoy Pokémon game to launch demo this year
In fact, the Philippines became obsessed with an app game called Pokémon Go. (Remember the times when you could freely go outside to take a walk while furiously swiping on your phone screen in hopes of catching a virtual Pokémon?)
When Poké stans heard news of Pikachu-themed desserts hitting McDo Japan, of course they wanted in on the fun.
That's right, McDonalds' Japan introduced three new Pikachu-inspired sweet treats for a limited time—Yellow Peach McShake, Chocolate Banana McFlurry, and Sweet Apple Custard Pie.
There's no word yet whether McDonald's Philippines will bring them over to our country but otakus have already started manifesting online.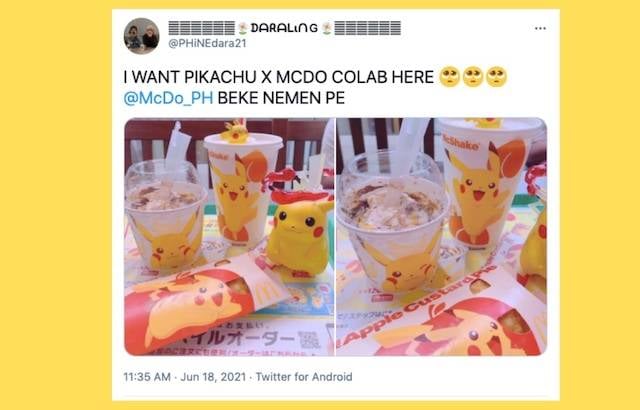 Photo credit: PHiNEdara21/Twitter
Some poked fun and said they'd rather choose the Pikachu-themed desserts over the BTS meal.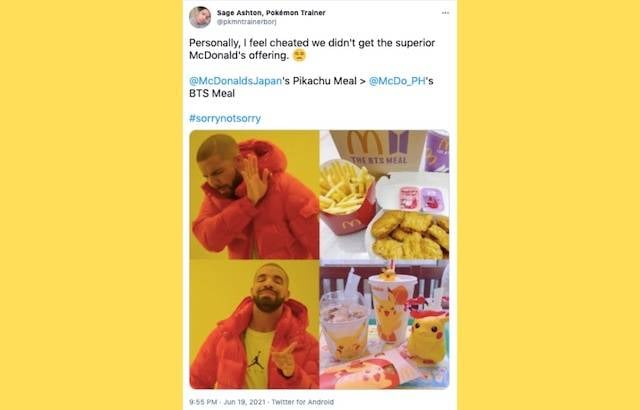 Photo credit: pkmntrainerborj/Twitter
Who knows, right? After all, we had that Minions-themed snack previously plus McDo brought the Super Mario Happy Meal to the country. We'll just have to wait and see.
In the meantime, if you're hankering for more Pokémon content why not watch Pokémon The Series: Sun and Moon for free on TrueID?
Which McDo-themed meal or merchandise would you want to get your hands on?