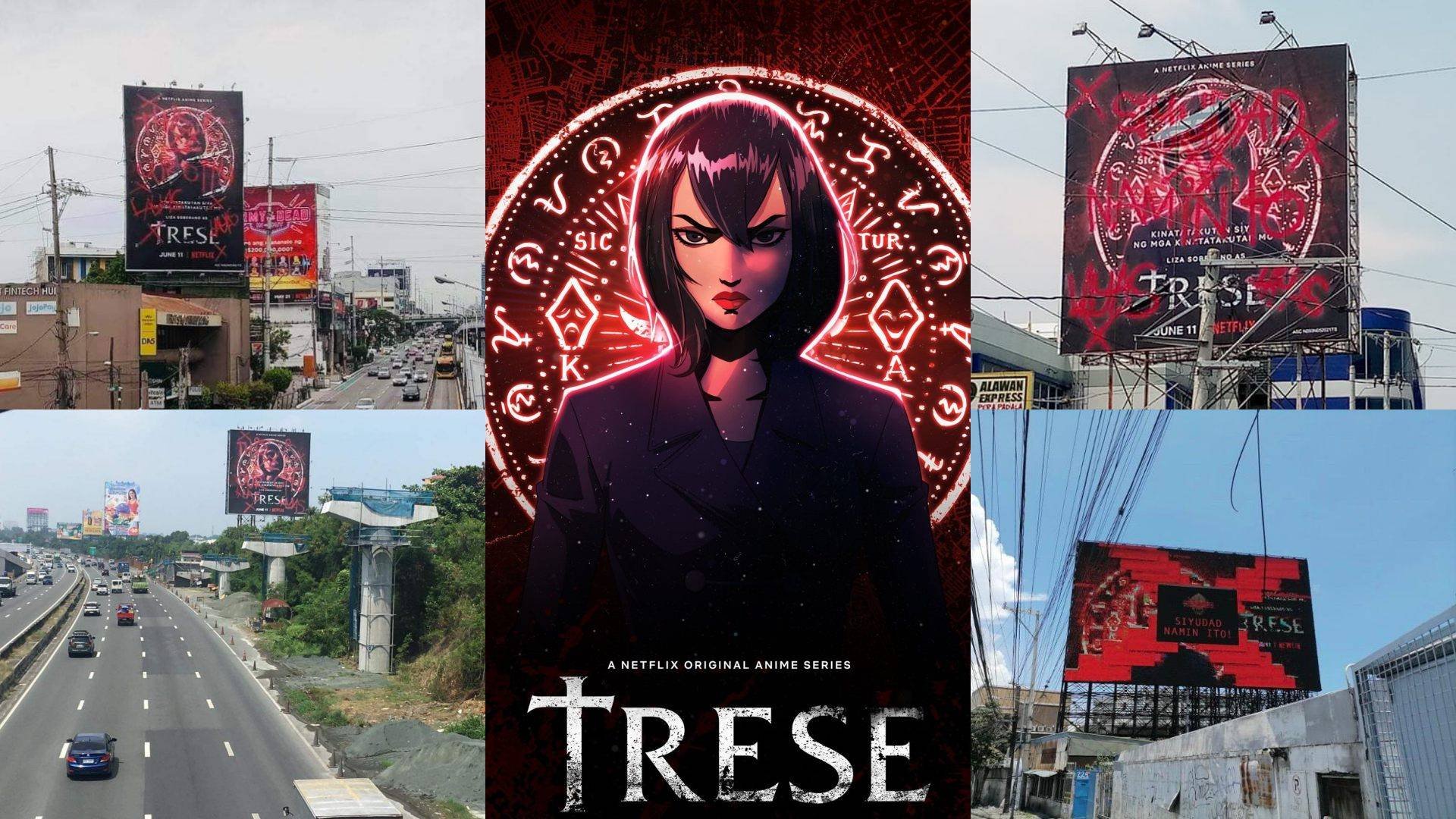 Photo credit: Netflix
By Jerald Uy
It's been a few months since Trese came out but before it hit the stream, the hype train was already full steam ahead! Long before the animated series went live, everyone was already talking about it!
In case you haven't seen it or are living under a rock (Watch out! That rock might just be one of the many elementals living among us!), the anime is based on the comic book series by Budjette Tan and Kajo Baldisimo. The lead character Alexandra Trese is voiced by Fil-Canadian actress Shay Mitchell in the English iteration, while Liza Soberano lends her voice for the Tagalog dub. The English dub also boasts an all-star cast with Pinoy ancestry such as actors Darren Criss (Glee), Manny Jacinto (A Good Place), Jon Jon Briones (Hatched), and voice actor Eric Bauza (Space Jam: A New Legacy) just to name a few.
READ: Liza Soberano and Shay Mitchell will be voicing Alexandra Trese
ALSO READ: Bugs Bunny's voice is Filipino-Canadian Eric Bauza and he will be in the Space Jam sequel
Fans of the komiks were pleasantly surprised that Netflix went hard in promoting the six-episode animated series. The local social channels were blowing up with people sharing snaps of Trese billboards from all over the country. Yes, we can't believe there's actually dedicated billboards for a Pinoy komiks heroine. What a great and geeky time to live in!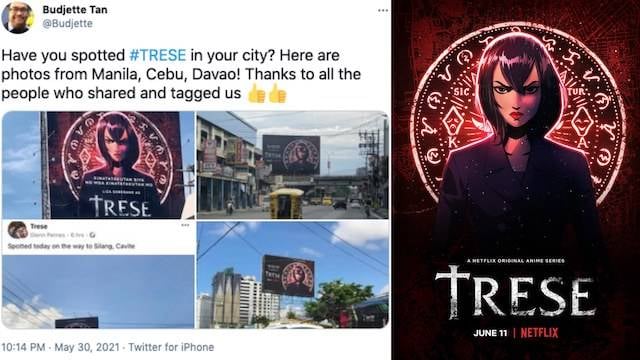 Photo credit: Budjette Tan/Twitter, Netflix
That's right, billboards popped up in places like Sta. Rosa Tagaytay, SLEX Pleasantville, EDSA Estrella, and Jose Abad Santos Pampanga. But the marketing did not stop there! The existing billboards, including the electronic ones, were allegedly vandalized by monsters who proclaim to own the city.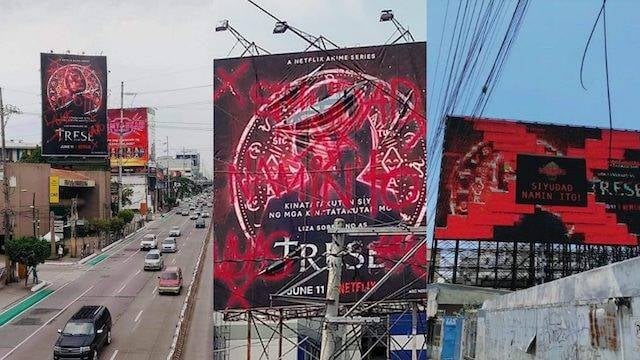 Photo credit: Netflix
Trese also tapped the Twitterverse and created a fun hashflag (the term for branded tags accompanied with emoticons). Tweeting the hashtags #TabiTabiPo or #TreseonNetflix will summon an emoji of a cute AlexandraTrese next to your post!
Photo credit: Hashflag Archive
With all the attention surrounding the series before its airing, the downside would the there reports of scalpers reselling the Trese comics, such as the photocopied version and Visprint black and white paperback iterations, at very high prices. Thankfully, you can purchase them at major bookstores plus the Avenida Books print is also available now.
Aside from the billboards, there was also the call for "ghost extras" for the Up Dharma Down online performance of Trese's theme "Paagi." People joined by submitting their "ghost" videos via Instagram.
Nextflix certainly pulled out all the stops with this promo. We're hoping this means that other local animation projects would get as much buzz later on. We're looking forward to seeing what kind of noise Netflix will be making should there be a second season of Trese.