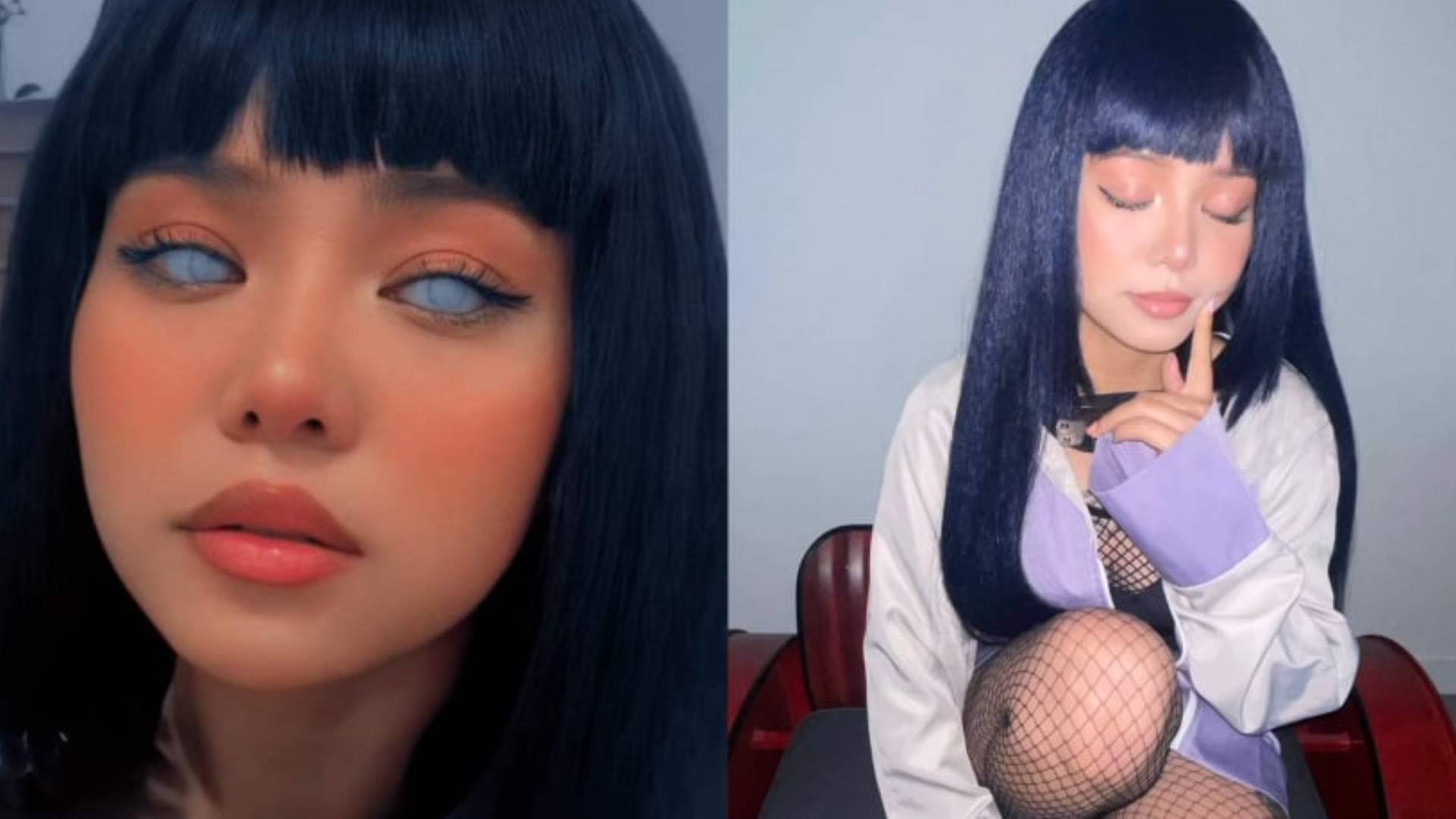 Photo credit: Bella Poarch/Facebook
By Ica Hontiveros-Cheng
When not charming her almost 80 million followers on TikTok, a platform where she currently rules as queen having posted the most liked video of all time, Bella Poarch likes to cosplay. One of her most recent impersonations is Hinata from Naruto.
The Filipino-American Internet sensation recently shared snaps of herself on Facebook dressed as Naruto's adorably shy better half, complete with a purplish wig and white contact lenses.
"Sometimes I like to pretend I'm Hinata," she captioned.
The album has since earned more than 240,000 reactions, 10,000 comments, and 9,500 shares.
ALSO READ: TikTok star Bella Poarch says Philippines is still 'home' despite traumatic childhood
Last February, Poarch also tweeted similarly viral photos of herself as the shinobi.
A known shapeshifter, she has cosplayed Videl from Dragon Ball Z and Lady Deadpool in the past.
Separately, the 24-year-old singer is breaking the internet with her star-studded music videos. One of which is "Inferno," featuring Ivana Alawi and Bretman Rock. It's currently at 31 million views on YouTube.
Want to see more of Hinata from Naruto? Watch Naruto for free on TrueID! Download the TrueID mobile app on Google Play so you can binge watch up to season 5.