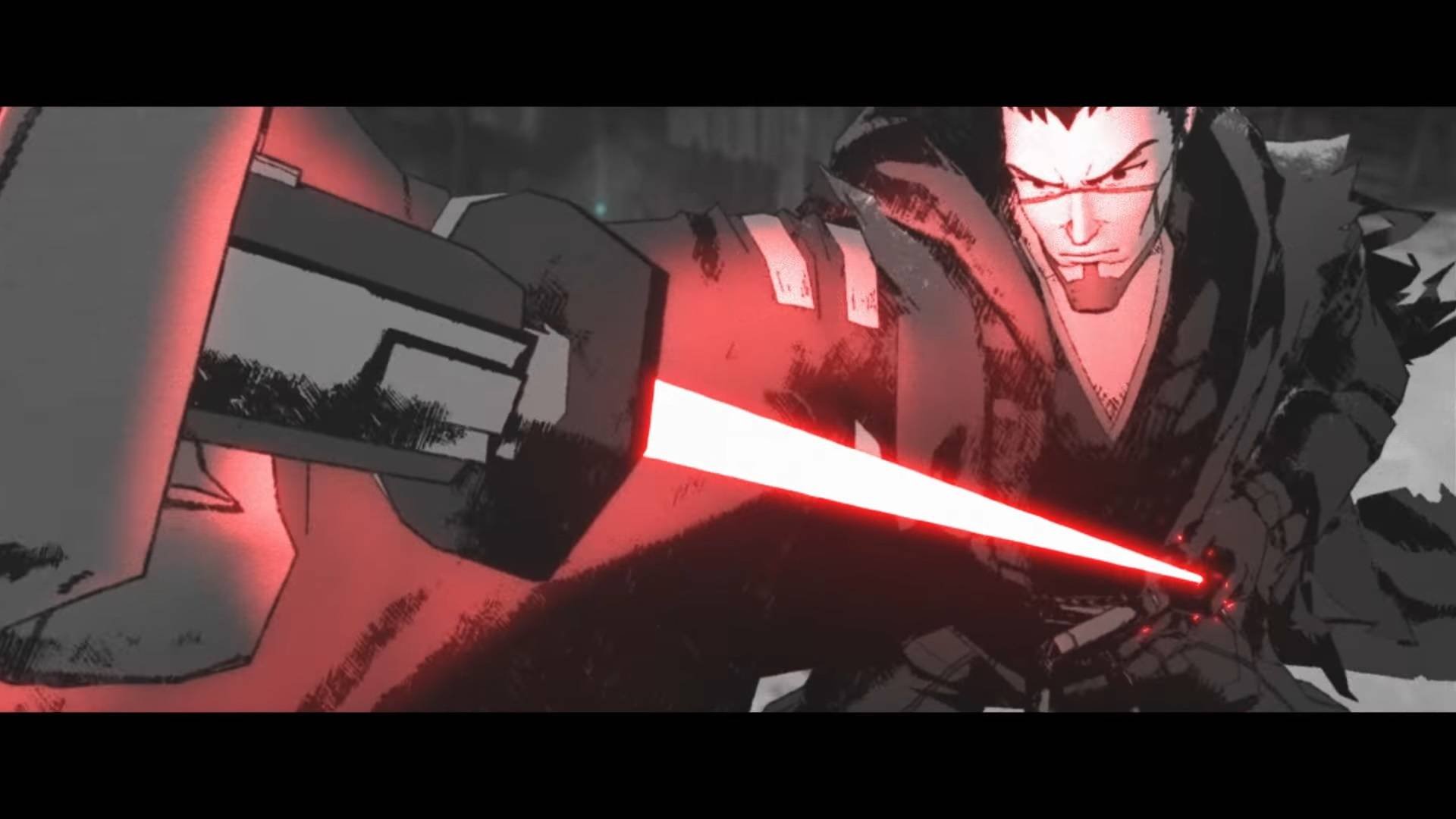 Photo credit: Disney+
By Ica Hontiveros-Cheng
A long time ago in a galaxy far, far away.
We all know how the story goes for George Lucas' obra. Surely, in the 70s and 80s, lightsabers, ewoks, robots, space chases, and dramatic family reveals were enough to keep moviegoers turned cult followers at the edge of their seats.
Disney plans to bring in the same magic felt as before, in the newest anime adaptation Star Wars: Visions. The Lucasfilm-helmed anthology series will start streaming on Disney+ on September 22.
READ: Disney to reveal real-life 'Star Wars' lightsaber next year
Here's the trailer:
Star Wars: Visions will carry seven episodes, each with a different animation studio on deck.
"Lucasfilm is partnering with seven of the most talented anime studios in Japan to bring their signature style and unique vision of the Star Wars galaxy to this inspired new series." James Waugh, executive producer and Lucasfilm Vice President for Franchise Content & Strategy said in a statement.
"Their stories showcase the full spectrum of bold storytelling found across Japanese animation; each told with a freshness and voice that expands our understanding of what a Star Wars story can be, and celebrates a galaxy that has been such an inspiration to so many visual storytellers." Waugh said.
Disney also revealed the cast of voice actors—spot some familiar names here!
The Duel

: Brian Tee (Ronin), Lucy Liu (Bandit Leader), Jaden Waldman (Village Chief)

Tatooine Rhapsody

: Joseph Gordon-Levitt (Jay), Bobby Moynihan (Geezer), Temuera Morrison (Boba Fett), Shelby Young (K-344), Marc Thompson (Lan)

The Twins

: Neil Patrick Harris (Karre), Alison Brie (Am), Jonathan Lipow (B-20N)

The Village Bride

: Karen Fukuhara (F), Nichole Sakura (Haru), Christopher Sean (Asu), Cary-Hiroyuki Tagawa (Valco), Andrew Kishino (Izuma), Stephanie Sheh (Saku)

The Ninth Jedi

: Kimiko Glenn (Kara), Andrew Kishino (Juro), Simu Liu (Zhima), Masi Oka (Ethan), Greg Chun (Roden), Neil Kaplan (Narrator), Michael Sinterniklaas (Hen Jin)

T0-B1

: Jaden Waldman (T0-B1), Kyle Chandler (Mitaka)

The Elder

: David Harbour (Tajin), Jordan Fisher (Dan), James Hong (The Elder)

Lop & Ochō

: Anna Cathcart (Lop), Hiromi Dames (Ocho), Paul Nakauchi(Yasaburo), Kyle McCarley (Imperial Officer)

Akakiri

: Henry Golding (Tsubaki), Jamie Chung (Misa), George Takei (Senshuu), Keone Young (Kamahachi), Lorraine Toussaint (Masago)
George Lucas has earlier acknowledged that Akira Kurosawa's 1958 samurai classic Hidden Fortress greatly inspired the Star Wars franchise. Now, it's finally time to see it in form with Visions!
EDIT: Star Wars fans can experience desert Tatooine landscape in Tunisian Sahara