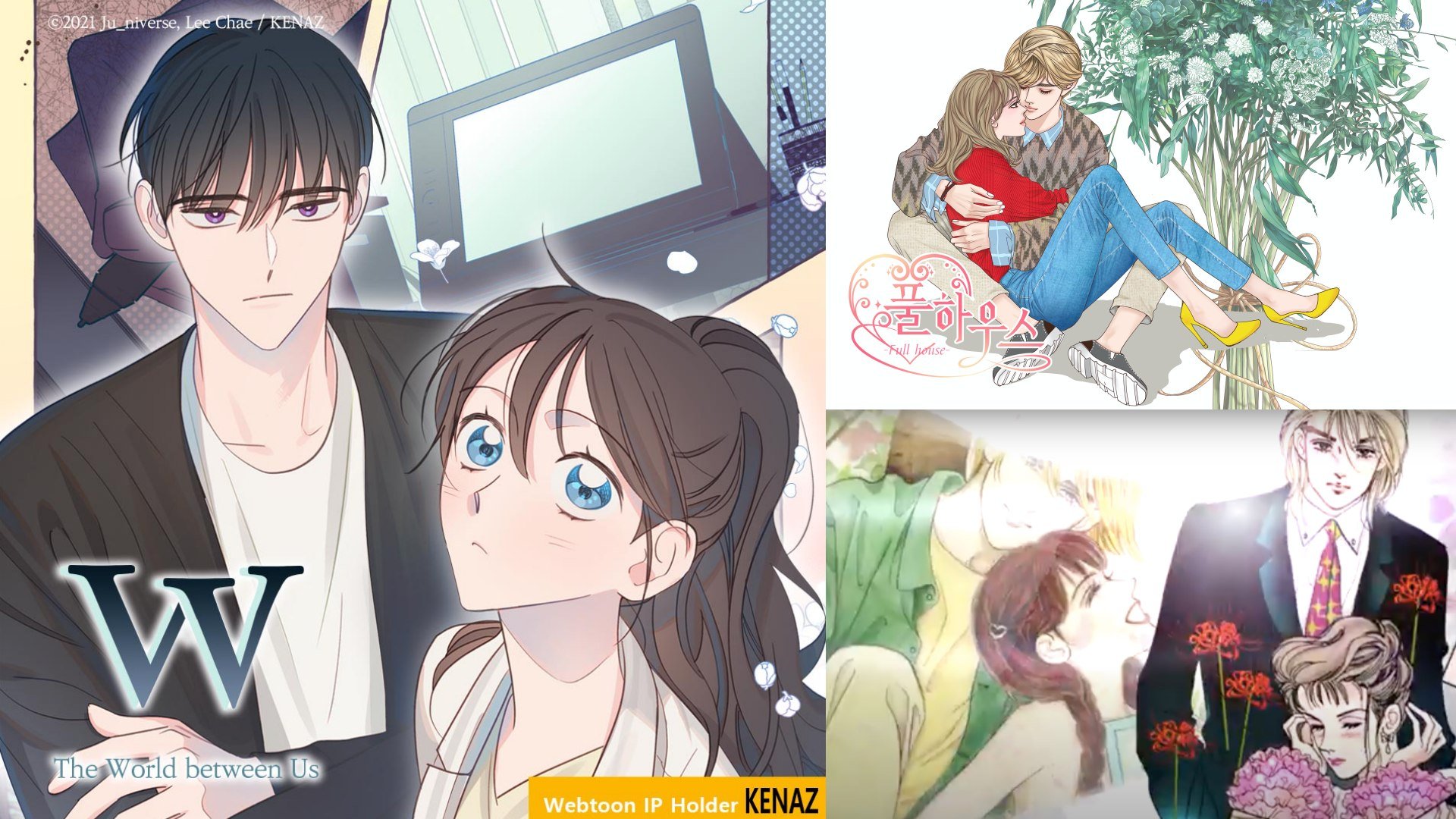 Photo credit: ⓒ2021 Ju_niverse, Lee Chae /KENAZ, ⓒ 2020 Won Soo-yeon/RockinKOREA ALL RIGHTS RESERVED.
If you are in the habit of endlessly scrolling through your social media feed then you may have already come across a webtoon. A promotional post would usually feature a full-colored sample panel that cuts right off just to leave enough mystery for the potential reader to click. Perhaps you heard about webtoons from a friend who is emotionally invested in a particular series. You might also have gotten wind of news about a live-action K-Drama adaptation. And now you're reading this because you want to know why there's so much hype, right? If so, then shall we find out?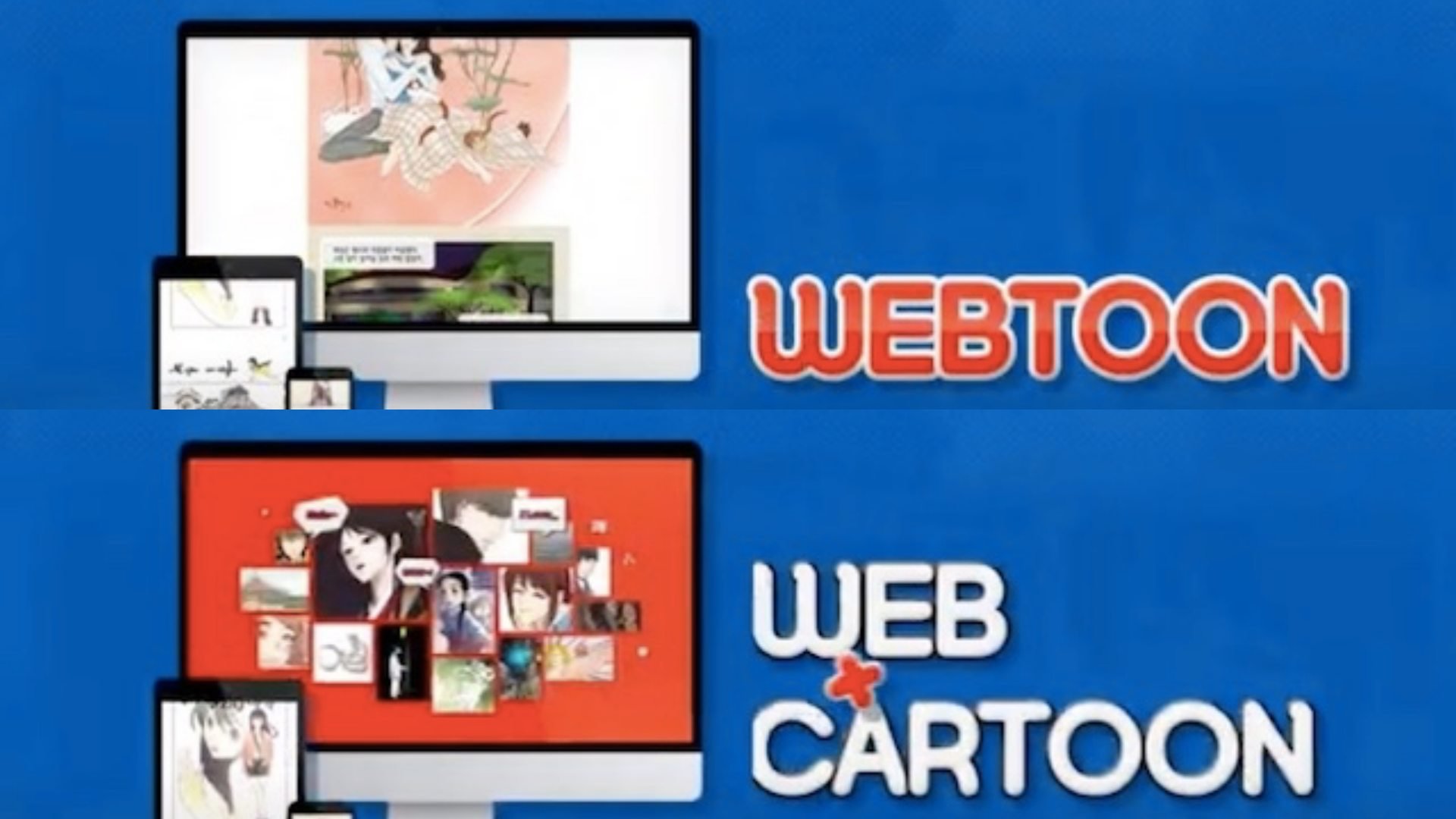 Photo credit: Courtesy of KOTRA Manila
What is a webtoon?
Webtoon is a portmanteau or word combination of "web" and "cartoon," which makes sense considering its purely digital format. These comics originated from South Korea and are an interesting mix of media with 2D characters juxtaposed against a 3D environment. At times, the panels even include a real-life background that makes it all the more tangible and relatable. The experience of reading webtoons feels more like a binge-watching session with each comic title referred to as a series while each chapter is called an episode.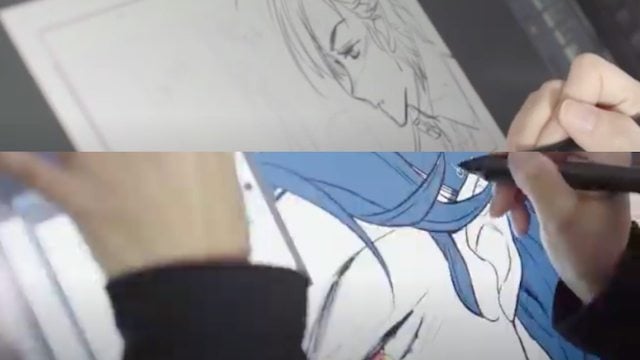 Photo credit: Courtesy of KOTRA Manila
Webtoons have a diverse range of looks, from the classic print inking to the more modern digital shading. However, the unifying factor for webtoons is the distinct softness and flourish of the Korean art style that's popular in manhwa (Korean printed comics).
So what else makes Korean webtoons the go-to reading material for the digital generation?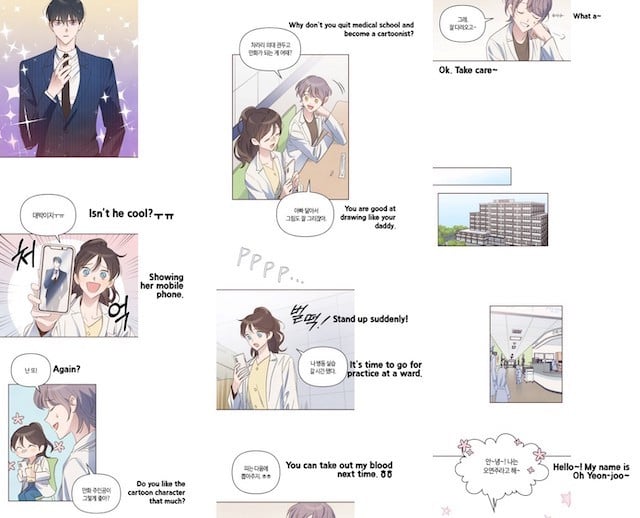 Photo credit: This episode is provided by KENAZ (creator of the webtoon) ⓒ2021 Ju_niverse, Lee Chae /KENAZ
You can just scroll and tap through the stories
Admit it, you go everywhere with your smartphone. (Yes, even the bathroom. But don't worry, we won't tell anyone!) Webtoons are designed in a vertical, mobile-friendly format for your viewing convenience. It's a seamless layout that prevents any disruptions and awkward cuts in the panels. So yes, you can keep scrolling while rolling around in bed with your feelings.
You will never run out of reading material–ever!
While boys' love and romantic stories in general take center stage, there's also a generous amount of relaxing slice-of-life and exciting action thrillers. Regardless of what genre or art you're into, you are bound to find a story that's tailor-made for you.
Okay, so what if you pride yourself in being a speed reader? Well, you've got nothing to worry about because according to a study from KOTRA Manila (the business arm of the Korean embassy), around 1,127 new episodes are being added to reading platforms per week. In case you're starting to feel impatient waiting for the next episode of your favorite title, you can always browse the new stories that pop up. In 2020 alone, around 1,470 webtoon series are regularly being added to the collection. Majority of webtoons are also jam-packed with content with some series going for as long as around 70 episodes or more. That is lengthier than your regular live-action series or comic book! That said, even if you dedicate a whole week for a reading marathon, you will still find something new to read the very next day.
Photo credit: ⓒ 2020 Won Soo-yeon/RockinKOREA ALL RIGHTS RESERVED.
You can read most webtoons in full color
Webtoons have both quality and quantity going for them. Even after going through tons of chapters, the art style remains consistent. Webtoon artists also pay particular attention to the eyes giving both male and female characters detailed features (eyeliner goals) and lashes for days, plus, lips tinted with a swipe of cherry. It's also a treat to see a webtoon character, particularly in a romance series, have a wide variety of wardrobe choices.
You can find these comics almost everywhere
KOTRA Manila reveals that as of December 2020, webtoons are being published across 52 different platforms. The chances of coming across a webtoon are so high that you can keep scrolling aimlessly online and eventually find a solid series.
Do you think the hype is real now? If you want to dive into the world of webtoons but don't know where to start, you can try reading the following series below:
W (Ju_niverse, Lee Chae/KENAZ)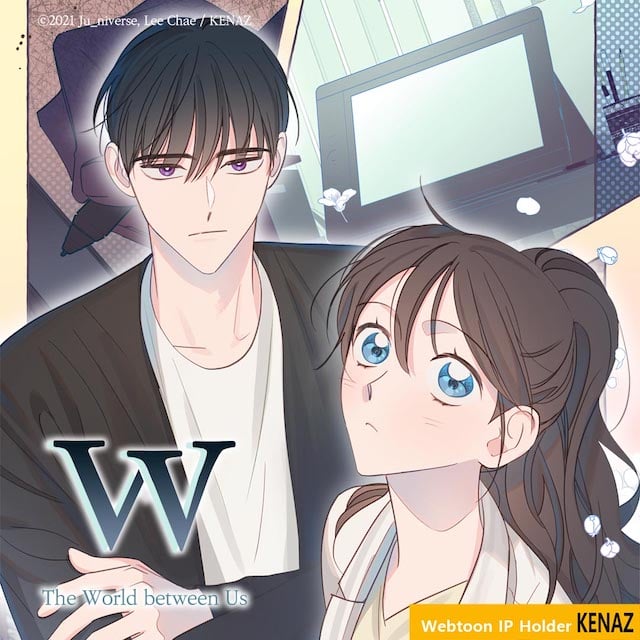 Photo credit: ⓒ2021 Ju_niverse, Lee Chae /KENAZ
Have you ever been attracted to a fictional person? Then this will be relatable content for you! In this romance fantasy series published by KENAZ, we meet Yeonjoo, a medical student and frustrated artist who crushes hard on Gangcheol, a character from her dad's comic series. On the night of her birthday, she suddenly wakes up in her dad's fictional world and finally meets her oppa Gangcheol in the flesh. How does she deal?
Photo credit: This episode is provided by KENAZ (creator of the webtoon) ⓒ2021 Ju_niverse, Lee Chae /KENAZ
The webtoon series also has a 2016 K-Drama adaptation starring Lee Jong-suk and Han Hyo-joo. If you enjoy following the romantic tension between two bickering characters then W will make your wish come true. Goes to show that there's no shame in falling for a 2D character, especially if they are as handsome as Gangcheol.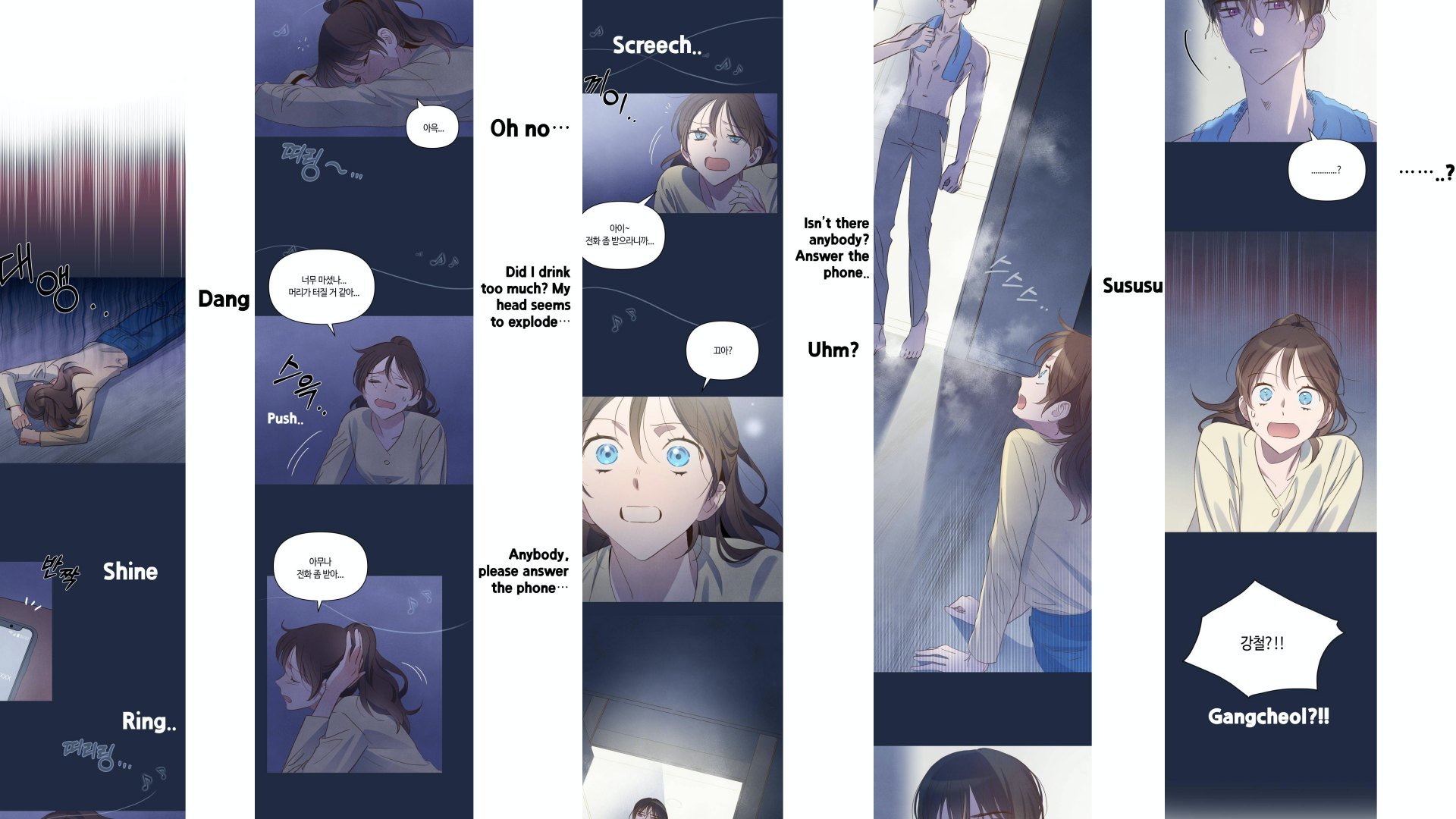 Photo credit: ⓒ 2020 Won Soo-yeon/RockinKOREA ALL RIGHTS RESERVED.
Full House (Won Soo-yeon/Rockin' KOREA)
If you grew up in the 2000s then you might remember the K-Drama called Full House starring Song Hye-kyo and K-POP singer Rain. But did you know that it was actually based on a Korean manhwa by Won Soo-yeon?
The author has been creating stories since the 80s and is one of the OG Korean comic storytellers. She even had another hit in the BL genre entitled, "Let Dai." She is known for her heartwarming stories with enough drama to keep you at the edge of your seat, bed, or wherever you've established your reading nook.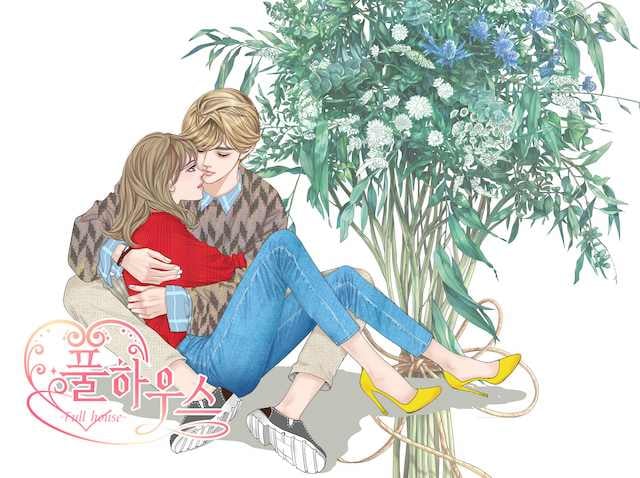 Photo credit: ⓒ 2020 Won Soo-yeon/RockinKOREA ALL RIGHTS RESERVED.
The manhwa's main characters are different but the story remains the same, with aspiring writer Ellie Gee being dragged into a contract marriage with popular actor Ryder Bayer Lions, in order to secure her ancestral home—the titular full house. But as romance stories go, they eventually develop feelings for one another. However, if you've seen the K-Drama then you know it's going to be a long and winding road toward happiness.
Thanks to Rockin' KOREA's efforts, you can easily view Full House on any of your devices. See a sample of the digital version below.
Aside from providing entertainment on-the-go, webtoons are also a fun way of learning about Korean culture with most slice-of-life stories featuring a chicken-and-beer hangout and maybe even a hanbok moment.
Now that you know why webtoons are awesome, check out the TrueID Chillax and Chismax livestream with DJs Robin Sienna and Lyka Barista, where they explore the world of webtoons starting at the 00:14:45minute mark:
You can also learn more about the industry at the upcoming Webtoon Plaza 2021 virtual event organized by KOTRA Manila. The commercial extension of the Korean embassy focuses on promoting friendly relations between Korea and the Philippines through business partnerships. Visit KOTRA Manila on Facebook and check out the @webtoonplaza2021 Instagram page for more details.
Have you tried reading a webtoon? What's your favorite series?