Imagine getting dragged into the vicious yet exciting world of the supernaturals? If that is the case, you might as well share the same fate with Xia Ling, a normal university intern who one day stumbled upon the legendary Rakshasa Street and her life had never been the same since then.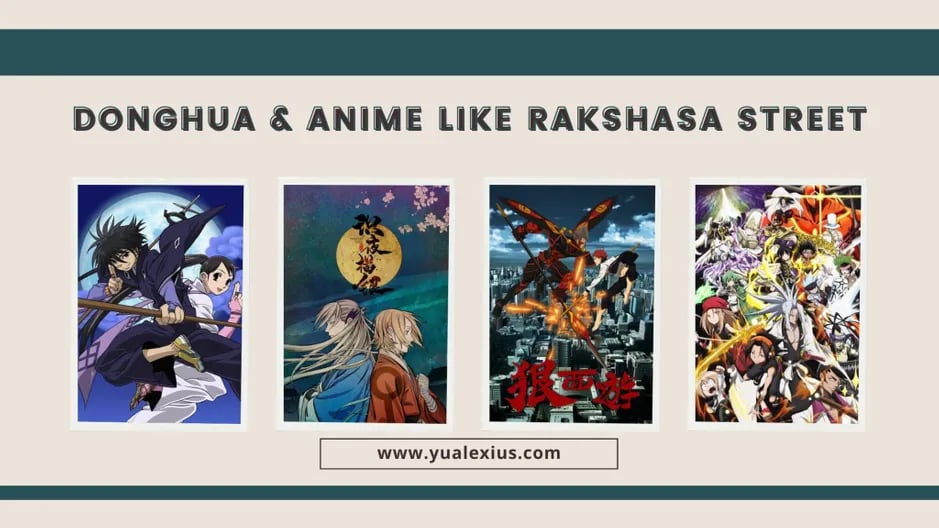 Well, Rakshasa Street is the donghua that had been on the frontline of Chinese animation when its resurgence started in 2016. Along with Fox Spirit Matchmaker and The King's Avatar, the donghua had been a gateway series to many long-time fans and avid viewers of Chinese animation through all these years, and that includes yours truly.
After all these years, the series is still active as it has its 2nd season aired last year and a 3rd season had been already greenlit by Bilibili as part of their 2022-2023 donghua lineup. And if you also wish to discover more donghua or anime like Rakshasa Street, then you might want to scroll further down and check out our list of recommendations below.
10 Donghua and Anime Like Rakshasa Street (Zhen Hun Jie)
Shaman King
First on our list is one of the beloved shounen anime, Shaman King which shares similar antics to Rakshasa Street from having summoned spirits acting as their guardian. What's even more amazing is that these summoned spirits can turn into weapons and help their master to bid for the title of the Shaman King.
Blue Exorcist
Here comes another popular Japanese anime and that is Blue Exorcism which gives us the unlikely duo of Rin and Yukio. Just like Shaman King and Rakshasa Street, Blue Exorcist also uses the generic tropes of demons and spirits, and in this anime, our MC is the son of Satan whose fate is to be the vessel of his father, the Demon King.
Shi Ye Miao Yin | Adapted from a manga of the same title by Xiao Xiang Gu – Yangyao: The Spirit Catcher is a gorgeous Chinese anime about a famed exorcist and his friend as they seek the uncover a conspiracy in his hometown.
Mo Ri Shu Guang | No spirits but we have zombies in this Chinese anime, and animation-wise, it truly feels like having the same vibe as Rakshasa Street.
Kekkaishi
This anime is often listed as under the radar of many viewers but Kekkaishi is an excellent anime about exorcism and a supernatural plot. Similar to Cao Yanbing from Rakshasa Street who protects the legendary space, the MC of Kekkaishi is also in the same scenario as he has to guard the grounds of a building where demons get stronger when they enter it.
Natsume's Book of Friends
Natsume Yuujinchou | A supernatural anime is next on our list and just like all the drama from Rakshasa Street, Natsume's Book of Friends never comes short with heartwrenching stories to tell. There's also a bit of action, a lot of comedy, and pure drama narrated genuinely.
Hen Xi You | In this Chinese anime from Vasoon Animation in 2016, an ordinary high school student possessed the spirit of no other than, the mighty and ancient Monkey King himself.
Jie Mo Ren | Here's another donghua with zombies and other supernatural elements as an unknown artifact, an ancient ring was discovered by a college student where he ended up spitting out blood zombies, and an unknown history of humankind had been unveiled.
Shen Qi Huan Qi Tan | A story where the gods fought and were eventually forgotten but their souls and powers had been sealed and simply waiting for the right timing to get unleashed. Such is the premise of this donghua from 2017, an exciting action-adventure story from Mili Pictures, the studio behind Snow Eagle Lord.
Heibai Wushuang | The story of two brothers who had been serving as the guardian that keeps the balance between the world of the dead and the living. It was animated by Wawayu Animation and its 3rd season had been released just last year.